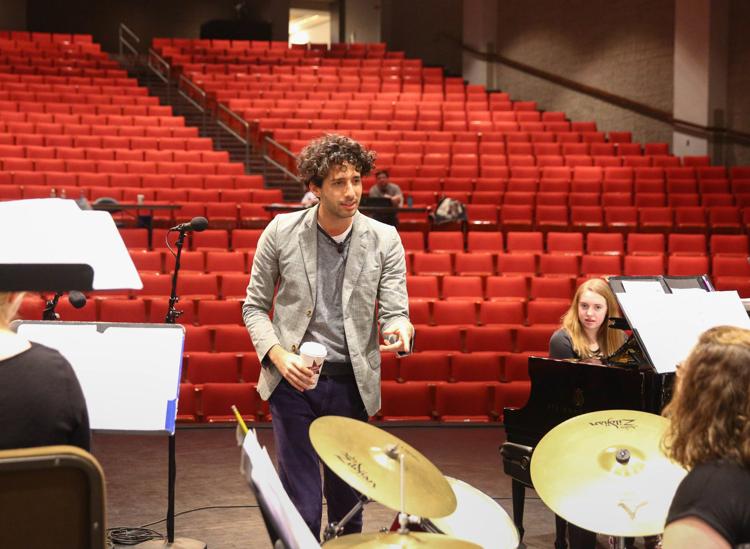 Intonation, articulation and energy.
Those were some of the things the Clear Lake High School Jazz Band worked on with Sammy Miller and Alphonso Horne during the North Iowa Area Community College's annual jazz festival Thursday in Mason City.
"I really love the selection of different tunes and the different styles that you guys played," Horne said. "There's a different groove with each one."
Clear Lake was the first of 10 jazz bands to perform in the two-day festival.
The festival — in its 24th year — was founded by NIACC Band Director John Klemas, and it provides students the opportunity to perform and receive constructive criticism from educators and musicians outside their programs without the pressure of competition.
"We use a competition format, but it's purely educational," he said.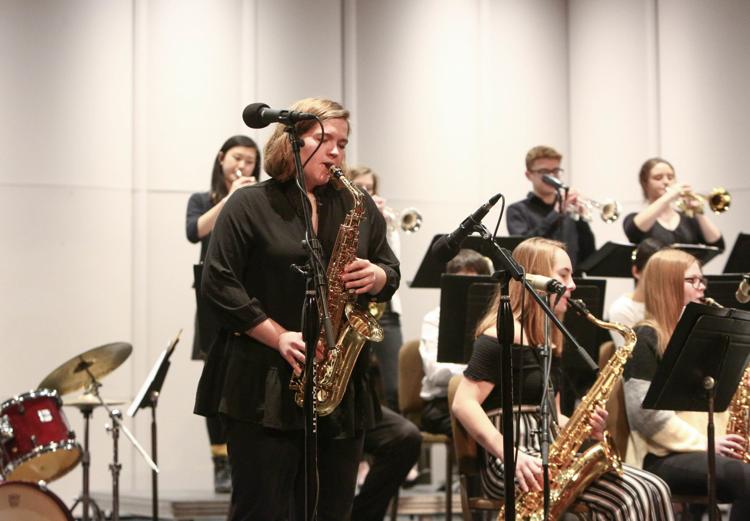 The Clear Lake High School Jazz Band, comprising 16 students, performed three songs under the direction of Holly Prier, while Horne and Miller sat in the audience taking written and recorded audio notes.
Then, the men joined the students on stage, where they provided feedback on their performance for more than 30 minutes.
In addition to sharing their skills, attitude and experience as professional musicians, Miller and Horne encouraged the students to use their energy and personality when performing to uplift others.
"I had to learn that lesson throughout my life that music is supposed to be fun," Horne said. "Music is what?"
"Fun," the students responded.
"Music is what?" he said.
"Fun," the students said with more energy.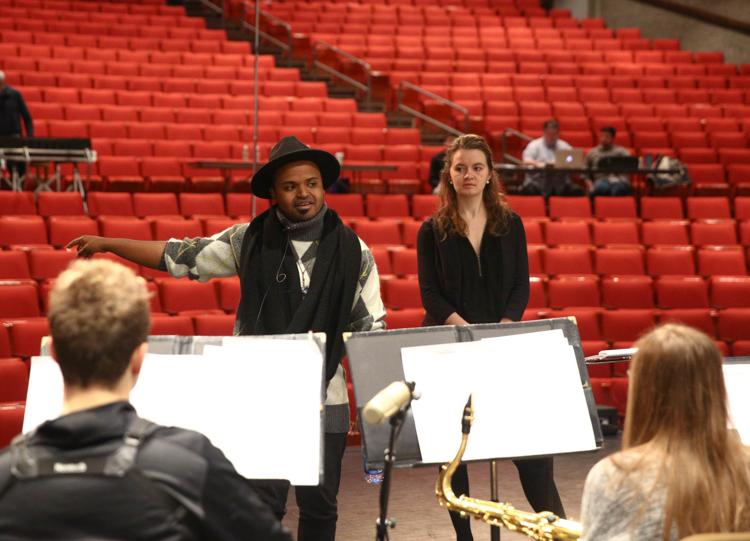 Clear Lake junior Nathan Lollar, who plays the baritone saxophone, said he enjoyed the festival, especially Miller's and Horne's feedback.
His biggest takeaway from the festival was "how to play coherently."
"They showed us how to play deeper," Lollar said. "It helped for sure."
Ninth-grader Kjersten Ouverson, who plays the trombone in the jazz band, said Mille and Horne helped the band find their energy.
She said the lesson she'll take into the rest of her years as a musician is "the attitude you have before you play is important to how you sound when you play."
Other schools that played at the festival Thursday were Garner-Hayfield-Ventura, Belmond-Klemme and Waverly-Shell Rock. Mason City, Osage, Algona, Central Springs and NIACC are scheduled to perform Friday.
Lollar, and some other students, plan to carpool to the Sammy Miller and The Congregation performance.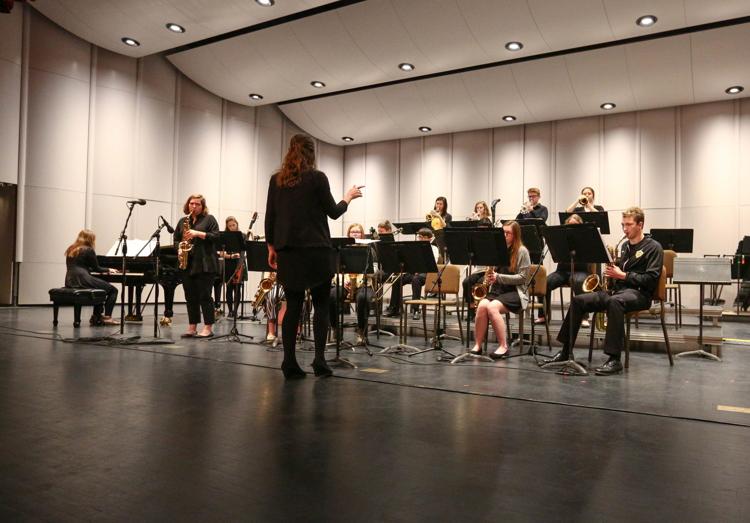 Miller, a Los Angeles native and Grammy Award-nominated drummer, has become known for making music that feels good as a percussionist, vocalist, and bandleader.
Upon completing his master's degree at The Julliard School, he formed his ensemble, The Congregation, comprising other conservatory-trained musicians Sam Crittenden, trombone; Ben Flocks, tenor sax; Miller's sister Molly Miller on guitar; Alphonso Horne, trumpet; Corbin Jones, bass and tuba; and David Linard, piano.
The band, described as a mashup of Ben Folds and the Preservation Hall Jazz Band, has played nonstop around the world since 2014.
Reach Reporter Ashley Stewart at 641-421-0533. Follow her on Twitter at GGastewart.
Stay up-to-date on what's happening
Receive the latest in local entertainment news in your inbox weekly!