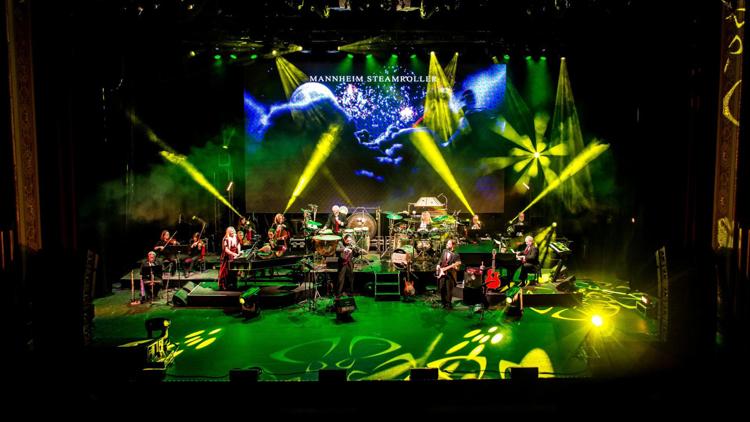 When Mannheim Steamroller released its first Christmas album, Tom Sharpe was 13 years old.
The album, which is celebrating its 35th anniversary, was the holiday soundtrack of his childhood, and now, he's sharing it with others as the Grammy Award-winning group's drummer.
"It's special to be a part of something that's embedded in people's Christmas," he said.
Sharpe, and Mannheim Steamroller, will launch this year's holiday tour with two shows Wednesday in Mason City. The shows are part of 2019-2020 North Iowa Area Community College's Performing Arts and Leadership Series.
"Mannheim Steamroller Christmas by Chip Davis," presented by Sukup Manufacturing Co. and Mason City Clinic, will perform at 3:30 p.m. and 7:30 p.m. at the North Iowa Community Auditorium, 500 College Drive.
"We're going to open up with a bang in Mason City," Sharpe said.
Like its first Christmas album, Mannheim Steamroller's holiday tour is also 35 years old, making it the longest-running annual tour in entertainment history.
To celebrate the anniversaries, the group will perform the entire "Mannheim Steamroller Christmas" album for the first time at shows, including those in Mason City, on its tour.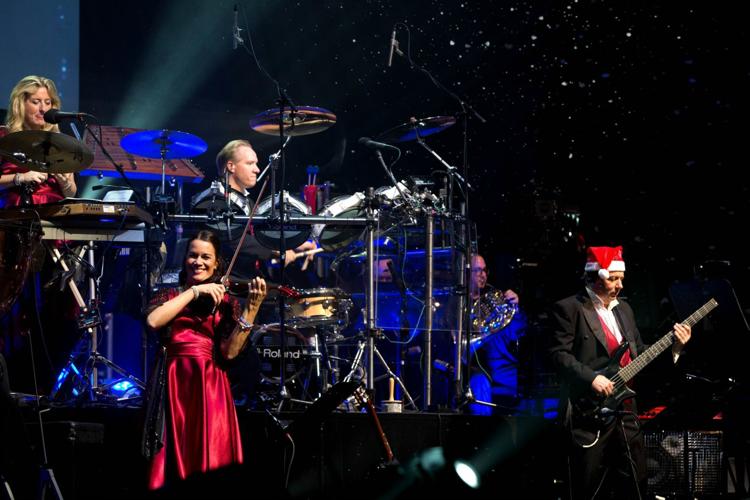 The shows will also feature other holiday favorites and non-holiday music from its "Fresh Aire" albums, along with multimedia effects in an intimate setting.
"Our fans will know that and recognize it, and even if you don't, parents or grandparents bringing their kids or grandkids will be passing on a tradition of great music," Sharpe said.
Sharpe, an internationally recognized, award-winning composer, performer and recording artist, has been performing with Mannheim Steamroller for 12 years.
You have free articles remaining.
A classically trained musician, he has blended his orchestral background with world music instrumentation and cinematic imagery to create an experience that invites the listener into the heart of the musical moment.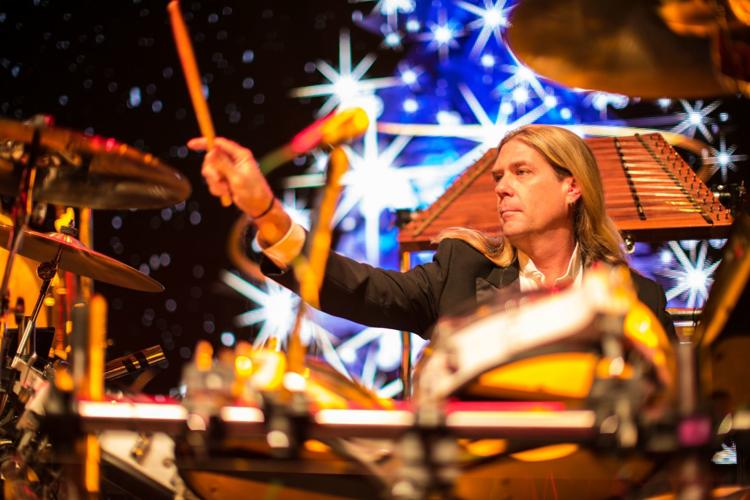 Sharpe, who has bachelor's of music and master's of music degrees from DePaul University in Chicago, said performing with Mannheim Steamroller gives him the opportunity to use his music training in a unique way.
"It's kind of a blend between classical sophistication and real rock energy," he said. "It allows me to stretch in different ways."
When asked which Mannheim Steamroller songs he enjoys performing most, he said the "more sacred, beautiful pieces," like "O Holy Night" because he can feel something special happening in the audience.
He also likes the high-energy carols, like "Angels We Have Heard on High," "Hark! The Herald Angels Sing," and "Carol of the Bells," which is a decades-old fan favorite.
"For me, I really look forward to interacting with the fans," Sharpe said. "To be able to start the holiday season early in November and be part of this tradition for people, grandparents, parents, kids. It's really special."
Mannheim Steamroller has sold more than 40 million albums, including 29 million in the Christmas genre. Their holiday CDs have become synonymous with Christmas and occupy top positions on Billboard's Seasonal Chart every year.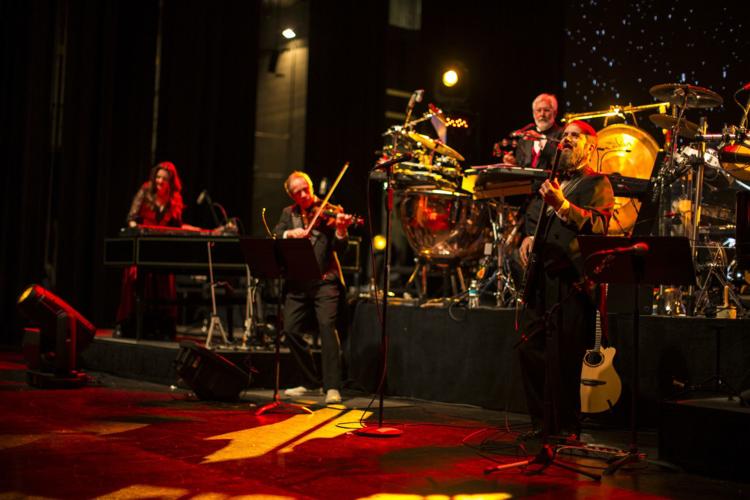 With more than 29 million Christmas albums sold, Davis is the No. 1-selling Christmas artist of all time with Elvis coming in at a distant 17 million holiday records sold. Having 19 gold, eight multi-platinum and four platinum-certified records, he is among an elite group of music artists with this number of RIAA records.
"This is just an amazing group to be a part of," Sharpe said. "It's pretty remarkable."
For tickets to the show, call the NIACC Box Office at 1-888-466-4222, extension 4188, or visit www.niacc.edu/boxoffice.
Photos: Price is Right Live at NIACC, Oct. 25, 2019
Photos: Price is Right Live at NIACC, Oct. 25, 2019
Price is Right Live returned to Mason City on Friday, Oct. 25 at NIACC Auditorium. Numerous contestants won prizes worth $500 or more, including two trips. A surprise wedding proposal also took place during the show.
Reach Reporter Ashley Stewart at 641-421-0533. Follow her on Twitter at GGastewart.