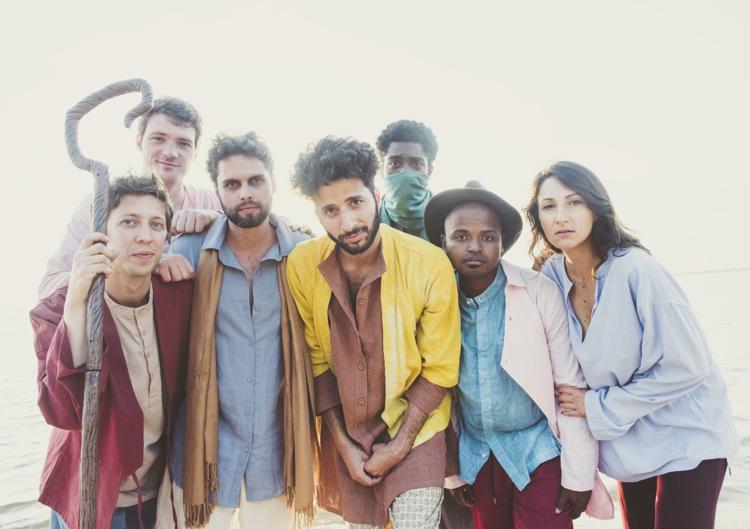 Joyful jazz is coming to North Iowa.
That's thanks to Sammy Miller and The Congregation, a seven-piece band from New York City.
"There's a lot of music, comedy and theatrical elements," Miller said. "It's unlike anything anyone has seen. It's real handmade."
Miller, a Los Angeles native and Grammy Award-nominated drummer, has become known for making music that feels good as a percussionist, vocalist, and bandleader.
Upon completing his master's degree at The Julliard School, he formed his ensemble, The Congregation, comprising other conservatory-trained musicians Sam Crittenden, trombone; Ben Flocks, tenor sax; Miller's sister Molly Miller on guitar; Alphonso Horne, trumpet; Corbin Jones, bass and tuba; and David Linard, piano.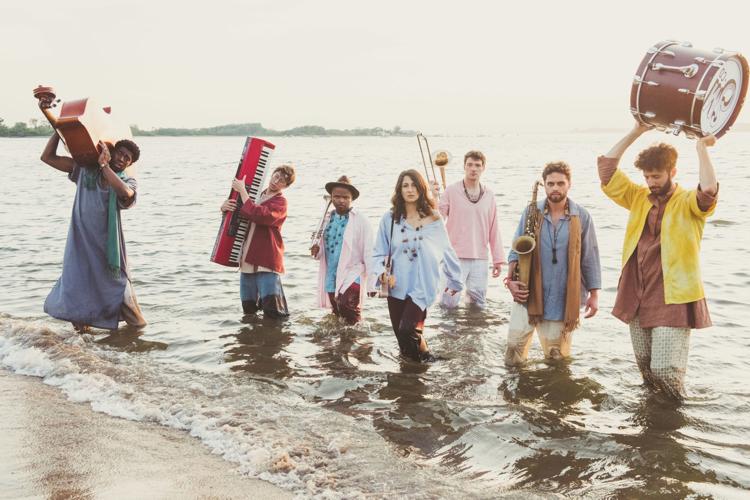 The band, described as a mashup of Ben Folds and the Preservation Hall Jazz Band, has played nonstop around the world since 2014.
Select highlights include performances at Umbria Jazz Festival, Monterey Jazz Festival, Jazz at Lincoln Center, The White House, The Kennedy Center, Prokofiev Concert Hall in Russia, and the Newport Jazz Festival where the group received a standing ovation.
While independently the band members have performed and recorded with notable artists, like Beyoncé, Lady Gaga, Wynton Marsalis, Jason Mraz, Queen Latifah, and Iron and Wine at venues including the White House, Lincoln Center, and the Hollywood Bowl, they have opted to stick together to spread joy throughout the world.
You have free articles remaining.
"It's our job and responsibility to remind people how much fun we can have here on earth," he said.
Their live show has grown to be something of a mix between a comedy troupe and a dazzling rock band that plays reimagined jazz.
"The band got its start where people didn't seek jazz, so the show is designed as a gateway for people who never thought they'd like jazz or maybe want something a little different," Miller said.
The show's energy and sound will be captured for the first time in Sammy Miller and The Congregation's debut album "Leaving Egypt" that will be released next month.
During Sammy Miller and The Congregation's two-day residency in North Iowa, they will work with area high school students during clinics and workshops as part of the NIACC Jazz Festival.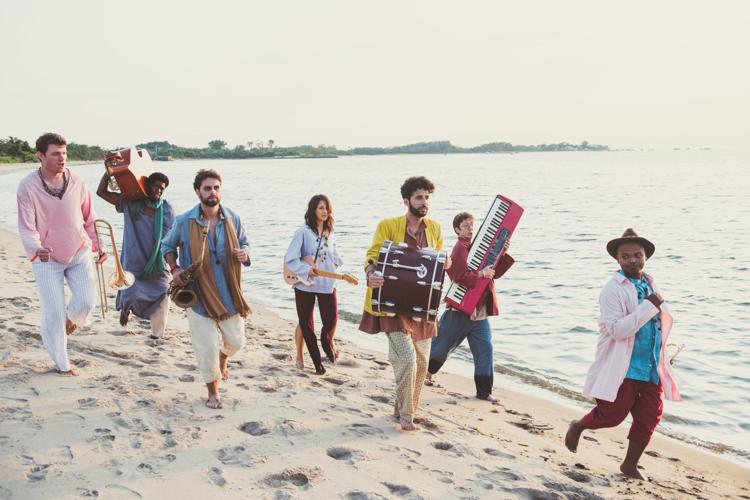 The Mason City show is among dozens on group's current tour celebrating the release of the group's album.
"We're thrilled that North Iowa gets to be a part of it," Miller said.
For tickets to the Sammy Miller and The Congregation show, call the NIACC Box Office at 1-888-466-4222, extension 4188, or visit www.niacc.edu/boxoffice.
North Iowa Celebrations: Anniversaries, weddings, birthdays and more for Jan. 5
Reach Reporter Ashley Stewart at 641-421-0533. Follow her on Twitter at GGastewart.