MASON CITY | For the last decade, the Iowa Independent Film Festival has provided North Iowans, and others, the opportunity to connect with up-and-coming filmmakers and view a good balance of films from around the world.
And this year is no different.
"There's a good variety of films for everybody," said Charlie Gandez, a film festival board member.
The two-day film festival — in its 11th year — returns Friday with 41 films, including 13 features and 28 shorts, to be shown across five locations in Mason City and Clear Lake, exceeding last year's total films and locations. Of the selected films, nine are from Iowa.
"We're excited to add more films to our programming and more locations," said Craig Binnebose, film festival president. "We hope by adding more locations in both Mason City and Clear Lake that it'll increase attendance and participation."
Gandez said the festival received 120 submissions from filmmakers from as far away as China to as close as Iowa.
Each of the submissions is viewed by the nine-member board before they're selected to be shown in the annual festival, he said. 
"It's really nice to see where these filmmakers are coming from and what kind of work they're putting out in the world," Gandez said.
While many of this year's submissions, and selections, are "emotionally driven," "heavier and darker" films about topics, like human trafficking, the Holocaust and genetically modified foods, others are "upbeat" and "fun" that "lift spirits."
"The Turn Out," a feature film by Penn State University film professor Pearl Gluck, premiering in Iowa on Friday at the Mason City Community Theatre, is not the latter.
The film is about how human trafficking and child endangerment relate to the opioid crisis and aims at helping audiences better understand how trafficking not only affects those being bought and sold but also the bystanders, like truck drivers, who witness it firsthand.
You have free articles remaining.
"For me, it's been about starting that conversation and starting to partner with organizations to bring awareness," Gluck said Wednesday in a phone interview with the Globe Gazette. "It's very important to me to use this film as an activist tool."
In 2014, Gluck started interviewing survivors of trafficking as well as truckers and legislators, and incorporated their voices into the film. Some were cast in the film. 
"The Turn Out" recently had its premiere at a number of festivals including a Best Debut Feature win at the Female Eye Film Festival in Toronto.
Gluck encourages anyone who wants to join the conversation about human trafficking to attend the showing in either Mason City or Clear Lake.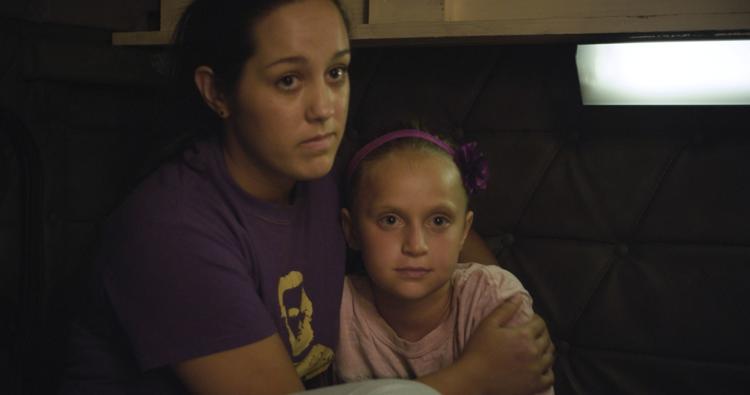 Films will be shown in Mason City at The Main Even Banquet Hall, Mason City Public Library and the Mason City Community Theatre, and in Clear Lake at The Historic Lake Theatre and the Clear Lake Arts Center.
Friday's festivities begin 4 p.m. at The Main Event Banquet Hall and Mason City Community Theatre, and 1:30 p.m. at the Lake Theatre in Clear Lake. A free film will be shown at 9 p.m. at City Park in Clear Lake.
Saturday festivities begin at 9 a.m. at all Mason City locations and 10 a.m. for the Clear Lake locations.
Two-day full festival tickets are $30 and one-day tickets are $20. Both can be purchased online or at the door.
"We want to be a premier festival in Iowa and in the north region, in which not only filmmakers want to be a part of but the community wants to be a part of it as well," Gandez said.
The festival will conclude with an awards ceremony, co-hosted by comedian Day Peace and 1987 Miss Iowa and Emmy Award-winning journalist Robin Wolfram, 8:30 p.m. Saturday at The Main Event Banquet Hall.
Awards will be given to the best films in the categories of documentary, feature film, short film, student film, woman filmmaker, pride of Iowa, foreign film and critic's choice.
For more information about the event, visit the Iowa Independent Film Festival Facebook page or www.iifilmfestival.org.