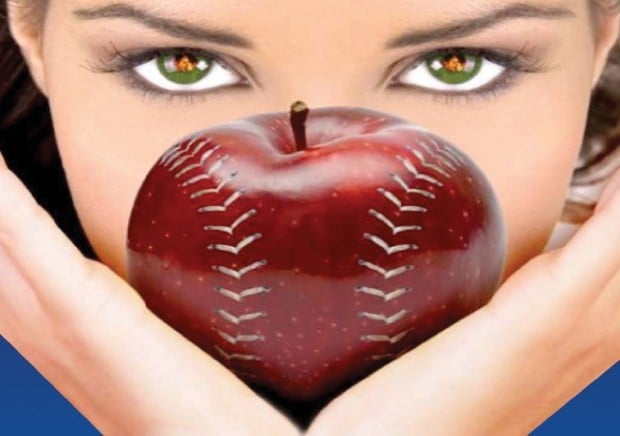 MASON CITY — "Damn Yankees" — The Home-Run Broadway Musical takes stage at the North Iowa Community Auditorium at 7:30 p.m. Saturday, March 31.
It is presented by Henkel Construction as part of the 2011-2012 Performing Arts and Leadership Series.
Tickets are $38 for rows A-V and $29 for rows W-Z in advance. All seats are $45 the day of the show and at the door.
Perfect for anyone who likes baseball and music, the story takes place during a time when the New York Yankees dominated Major League baseball.
Middle-aged real estate agent Joe Boyd is a long-suffering fan of the pathetic Washington Senators baseball team. After his wife, Meg, has gone to bed, Joe sits up late, grumbling that if the Senators just had a "long ball hitter" they could beat the "damn Yankees."
"I'd sell my soul for a long ball hitter," he laments. Suddenly, "Mr. Applegate" appears. He looks like a slick salesman, but he's really the Devil, and offers Joe exactly that deal: if he gives up his soul, Joe will become "Joe Hardy," the young slugger the Senators need.
Joe accepts, but his business sense makes him insist on an escape clause. The Senators' last game is on Sept. 25, and if he plays in that final game, he is "in for the duration." If not, he has until 9 that night to walk away from the deal and return to his normal life.
You have free articles remaining.
The Damn Yankees is filled with hit songs like "Whatever Lola Wants," "You Gotta Have Heart," "Shoeless Joe From Hannibal, Mo." and "Two Lost Souls." The show is based on the novel "The Year the Yankees Lost the Pennant" by Douglass Wallop, and is a Broadway Revival from the original that hit the stage in 1955.
This "Home-Run Broadway Musical" has won seven Tony Awards and knocks it out of the park with its singing, dancing and comedy.
Tickets are available at the NIACC Box Office, 1-888-466-4222, ext. 4188, or online at www.niacc.edu.
Platinum: NIACC, Globe Gazette Elizabeth Muse Norris Charitable Fund; the Globe Gazette; Alliant Energy; Henkel Construction; Kraft Foods; Mason City Clinic; Winnebago Industries Foundation; Principal Financial Group.
Gold: Dr. Dave and Cathy Beck; Community National Bank; Diamond Jo Casino; First Citizens National Bank; First State Bank of Belmond; Mercy Medical Center — North Iowa; Martin, Cooney, MacNider & Cooney, Financial Consultants of Raymond James and Associates, Inc.; Sukup Manufacturing; Dr. Gary W. Swenson & Dean A. Genth; The Soener Foundation.
In-kind: Mason City Convention and Visitors Bureau, Country Inns & Suites, KIMT.