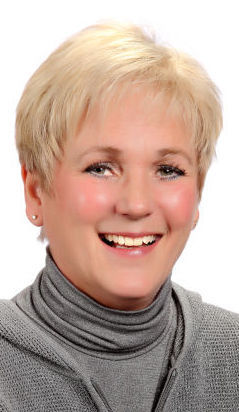 MASON CITY | Local author Deb Robinson will have three special signings of her award-winning "You're Invited!" cookbook beginning Saturday.
She will be at CoffeeCat, 111 S. Delaware, from 10 to 11 a.m Saturday, Oct. 18. 
Other book signings are set for 10 to 11 a.m. Saturday, Oct. 25, at Willowbrook Mall, and 9:30 to 10:30 a.m. Saturday, Nov. 22, at Jitters Coffee Bar in Southbridge Mall.
"All proceeds from the sale of my recipe book at these book signing events are being donated to the Hawkeye Harvest Food Bank's 'Step Up to the Plate' capital campaign," Robinson said.
The campaign is to help the food bank pay costs moving into its new Mason City facility.
Her cookbook was an award-winning finalist in the 2012 USA Book Awards. "You're Invited!" was also a finalist in Gourmand Magazine's 2012 "Best in the World" Cookbook Awards, held Feb. 23, 2013, at the Paris Cookbook Fair.
Robinson was born and raised in Iowa and is farm girl at heart. Her love of food came from her mother who was always clipping recipes and collecting cookbooks.
Robinson continues that tradition and shares her life-long collection of recipes with "You're Invited!" Only "cream-of-the-crop" recipes have earned a spot in her book, she said.