To honor the birthday of Mason City native Meredith Willson, North Iowa Band Festival royalty from Mason City and Newman Catholic High Schools…
"This season is a year of celebrating."
The Music Man Square in Mason City will present the Heartland Marimba Ensemble this Sunday:
The Clear Lake Surf Ballroom is adding another show to its summer lineup.
Calling all thespians: BrickStreet Theatre will soon be holding auditions for Shakespeare's Macbeth.
The North Iowa Band Festival promises a jam-packed weekend of a variety of entertainment — and it's now only weeks away:
"If it's the only time such a dining experience... is possible, it's a memory I'll cling to. If more is to come, I welcome it."
Clear Lake's OutdoorFest takes place on Saturday from 10 a.m. to 1 p.m., and it's free and open to all. 
Concerts will happen throughout the summer on the South Federal Avenue Plaza.
The Rise and Shine Relay Race and Celebration will take place bright and early at Central Park in Mason City.
After last year's pandemic-shortened season, Stebens Children's Theatre has come back strong.
Healthy Harvest of North Iowa, in partnership with several North Iowa organizations and businesses, will host "The Gathering: Coming Together …
Cannonball Day is back in Mason City. 
After a year-long break brought about by the pandemic, Charles City's Party in the Park series will be back this summer.
They say the show must go on, and that's the plan this summer for Clear Lake's "Roc the Lake" music festival.
In addition to the eighth annual "J. Brooks Walk-a-Block" event that will take place April 18, a unique fundraising event is coming soon to th…
Joseph LeValley, who now resides in rural Waukee, released "The Third Side of Murder" earlier this month.
43 North Iowa's largest fundraiser Dancing for the Dream will return in June with six couples competing for the Crystal Ball Trophy. 
One of Clear Lake's popular summer events has ended.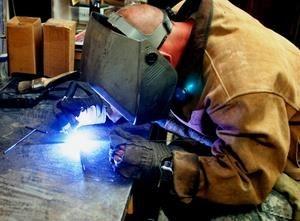 J & J Machining, Welding & Fabricating
Are you curious about migrating water birds? Now's your chance to observe them locally.
The public online auction will take place from 8 a.m. Wednesday to 8 p.m. Sunday, March 21.
North Iowa Community Auditorium event booker Lindsay Dalrymple had a 2020 slate set for the venue, and she was proud of it.
The high school musical features songs from the Broadway shows "Phantom of the Opera," "Les Miserables," "Oklahoma" and more. 
Dancing for the Dream will return to North Iowa this year.
The North Iowa Band Festival is coming back to River City.