The high school musical features songs from the Broadway shows "Phantom of the Opera," "Les Miserables," "Oklahoma" and more. 
Dancing for the Dream will return to North Iowa this year.
The North Iowa Band Festival is coming back to River City. 
The next Color the Wind kite festival is tentatively scheduled for Feb. 19, 2022.
Winnie the Pooh and his friends are coming to the Stebens Children's Theatre in Mason City.
The Charles H. MacNider Art Museum has purchased a painting in memory of longtime supporter Terry MacGregor.
A day of outdoor winter fun for the whole family is returning to Clear Lake this weekend.
Dozens of Waldorf Junior College students attended the Winter Dance Party in Clear Lake on Feb. 2, 1959, against the college's rules and got caught.  
ABATE of Iowa has announced the headliners for its annual Freedom Rally this summer.
Elsewhere in the north central Iowa area, the Fort Dodge Historic Preservation Commission received $12,084 to put toward a rehabilitation plan.
The plan is to have artists from across the north Iowa area show what a piece of writing from a Black author, poet or lyricist means to them.
Two North Iowa organizations and one musician will finally be inducted into the Iowa Rock 'n Roll Music Association's Hall of Fame this year. 
Mark your calendars, North Iowa country music fans. Country Thunder Iowa is June 11-13 in Forest City.
Nearly 10 shuttered high schools in North Iowa will be featured in a new book released in February.
The music lives on in 2021 thanks to technology.
It's official: North Iowa has its first National Historic Landmark.
Vance Jorgensen will serve as an at-large member on the 14-person board, the association announced Wednesday ahead of his first meeting.
The 25th annual NIACC Jazz Festival will look a little different this year.
The Music Man Square is continuing its 2020-2021 Footbridge Concert Series virtually.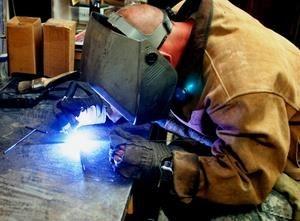 J & J Machining, Welding & Fabricating
North Iowa arts and entertainment venues, organizations and individuals have received some much-needed relief funding from the Iowa Arts &…
The 2022 Winter Dance Party will take place Feb. 3-5, 2022.
A movie filmed and produced in North Iowa will soon be available to a broader audience.
Keith Sloan, of Mason City, recently won a nationwide art contest sponsored by Genoa Healthcare. 
A Twin Cities a cappella group is returning to Mason City.
A dream has come true for a Clear Lake native.
For the first time in nearly 10 months, the Broadway cast of the 15-time Tony Award-nominated musical "Jagged Little Pill" is reuniting on-sta…