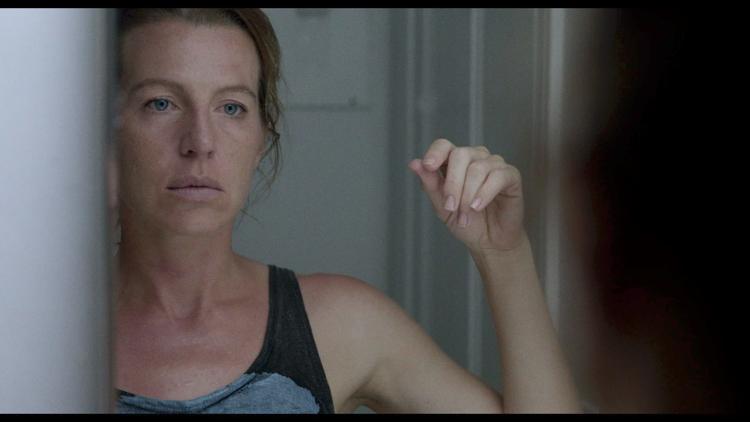 A movie filmed and produced in North Iowa will soon be available to a broader audience.
"Two Ways Home," starring Mason City native Tanna Frederick, will be released video on demand by Gravitas Ventures on Tuesday.
"I really want people to leave this movie feeling like if they have dealt with any sort of mental health issue whether it's (post-traumatic stress disorder) from war, or post-partum after giving birth or mild anxiety or whatever it is, it's OK to talk about it," Frederick said in an interview earlier this year. "You are a hero if you talk about it and you're a hero helping others cope with it.
"That may sound lofty, but I think there can't be enough movies that give that message out in society right now."
The movie, which has been endorsed by National Alliance on Mental Illness, was slated to premiere at the North Iowa Behavioral Healthcare Summit in April at North Iowa Area Community College, but due to the COVID-19 pandemic, it was postponed.
"Two Ways Home" follows Kathy, a woman newly diagnosed with bipolar disorder who is released from prison on good behavior and returns to rural Iowa to reconnect with her estranged 12-year-old daughter and her cantankerous elderly grandfather, who has PTSD from his wartime service.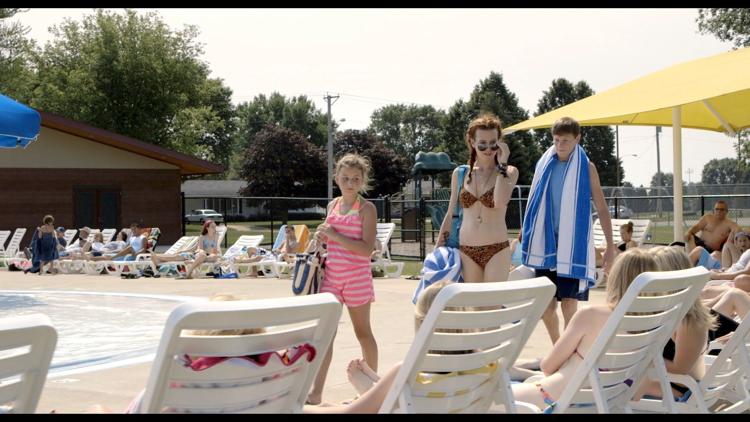 Her return home is turbulent and a rough, unwelcome transition in which she must come to terms with her diagnosis and its implications on her identity, while also realizing that her family was happier when she was gone.
As Kathy struggles to maintain balance with her condition, complications with her daughter's well-being and her grandfather's health put her self-worth to the ultimate test.
"My character is a very tough woman who has faced adversity having been diagnosed with bipolar disorder, but her true grit comes from being Iowan and her ability to be herself, which I think demonstrates what I've seen in the women that I've grown up with," Frederick said of her character, Kathy.
"Two Ways Home," directed by Ron Vignone, showcases small town beauty and highlights the importance of mental wellness and self-discovery.
The 90-minute movie, based on an original screenplay by Richard Schinnow, a family friend of Frederick, was filmed and produced entirely in Iowa.
Frederick said footage for the movie, which she also produced, was shot at her grandparents' farm as well as familiar North Iowa locations, like Pilot Knob State Park, Garner Aquatic Center, Mat's Place, Goldy's and Clear Lake's Fourth of July celebration.
"We had the whole community help us out," she said. "It was absolutely amazing, and the film turned out really, really wonderfully and is winning a lot of awards and festivals."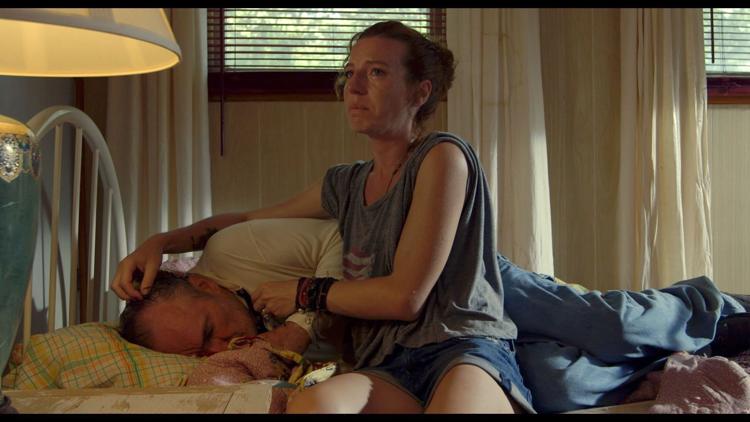 Frederick, who has been working on the movie since 2014, said she was "a real stickler" about portraying mental health in "Two Way Home" accurately and compassionately because of her parents' involvement with organizations that helped people with mental health issues during her childhood.
Her mother was a nursing professor who taught psychology and pediatrics in North Iowa, while her father worked at pharmacies and created a med set for "the mentally ill so they could be on track with their medications and provide a support system."
Frederick said she called her parents frequently to discuss aspects of the movie and referred to them as her "field-study guides."
"I wanted it to be very real and honest," she said. "If I wanted people to go along with the journey, I wanted it to be very personal."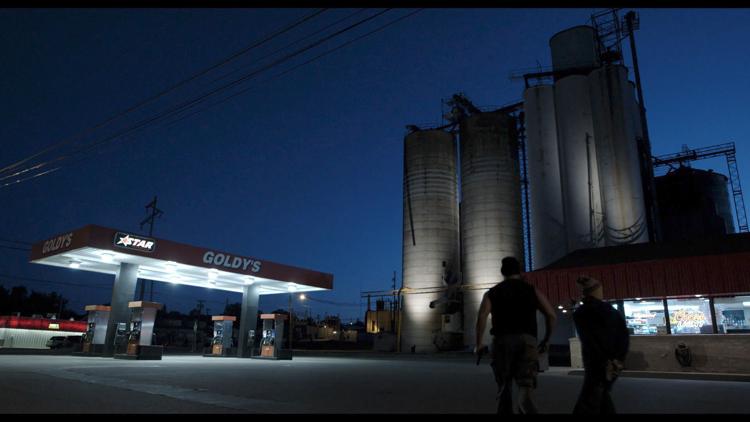 Since completing the post-production of the independent film, it's won numerous awards for its content and talent, including Best Picture at the Fort Myers Beach International Film Festival, Best Actress Feature Film at the Marina del Rey Film Festival and the Women Empowerment Award at Women Texas Film Festival.
In addition to garnering attention, and recognition, at film festivals across the U.S., Frederick said "Two Ways Home" has more importantly created awareness about life with mental health.
"To me, that's the best feeling that comes from being an artist is creating social change," she said. "We didn't set out to do that. We just set out to create a good movie, but like I said, we're so lucky to have such an amazing team on this film that they made this into something that has been creating change."
For more information and updates about "Two Ways Home" or to pre-order it, visit www.twowayshomemovie.com or follow its Facebook page.
Ashley Stewart covers Clear Lake and arts and entertainment in North Iowa for the Globe Gazette. You can reach her at ashley.stewart@globegazette.com or by phone at 641-421-0533. Follow Ashley on Twitter at GGastewart.