ICYMI: Stories from the weekend
Birdsall's ice cream man retired, an Iowa artist finished a cross-country hike,  a Waldorf clinic shed light on girls wrestling in Iowa, what to expect at Christmas by the Lake and more. Here are stories from the weekend you might have missed:
Birdsall's ice cream man, Mark Repp, to retire after 50 years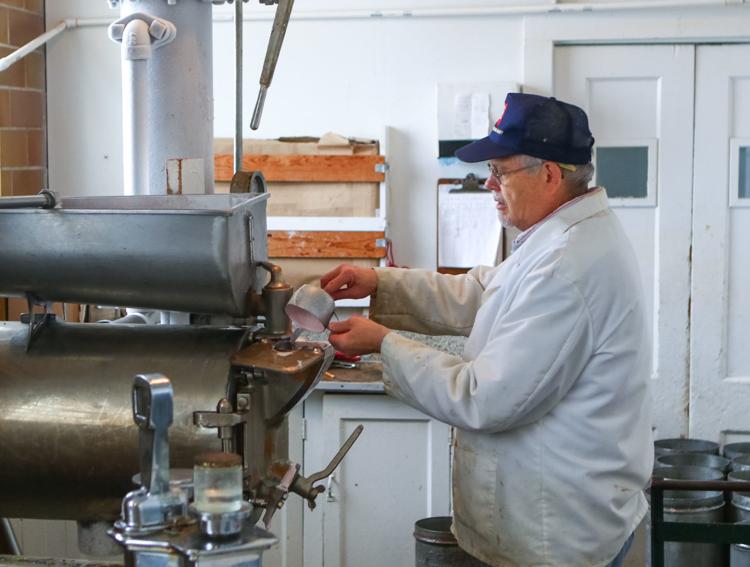 When Mark Repp started at Birdsall's Ice Cream in the summer of '69, it wasn't a job he gave a whole lot of thought to.
He was 15 at the time and his mom, in that motherly sort of way, was insistent that he pick up some work. 
So through friends of friends, he found himself in the employ of Vaughn M. Escher, who had recently purchased the creamery from the Birdsall family. 
In the earliest days, Repp pushed a mop and a broom around the red-and-white-colored rectangular building on North Federal. If he was lucky, Repp would occasionally get to check the temps on the company product to make sure that everything was in its right place. 
Fifty years of work later, plenty of his responsibilities have changed though one in particular has remained. 
"I'm still mopping the floor," Repp joked.
Hanging it up
Soon enough, Repp can put the mop down, too. 
Once December rolls in, Repp, after a half-century of scooping ice cream for eager customers, is retiring from the most meaningful job he's held. 
The responsibility to check those temps turns over to someone else. Getting up early on a Monday morning to carefully monitor vats of product in the back half of the building will steadily become a distant memory. Though he's got the recipes memorized now, he still double checks things throughout the process.
There'll also be no more weekend rushes in the wintertime or steady streams of customers in the dogs days of summer when the school kids make their presence felt. 
"I like it in the evening, I don't like it when they gang up on you," Repp said. "You've got good days and you've got bad days."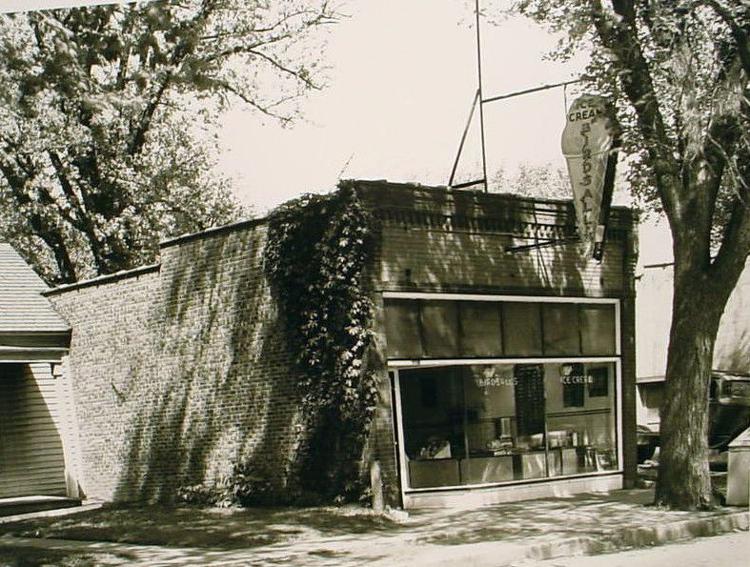 Telltale sign
According to Repp, he's finally retiring in part because 50 years is such an ideal number to stop at. But there's a more practical reason to retire, too.
"My knees are starting to tell me I'm getting older," he admitted. Where he once would walk to work, he now drives. 
While his knees have tired, some of Repp's love for the job hasn't. 
For starters, he actually still likes ice cream after being around it, almost every day, for 50 years, a ringing endorsement for the Birdsall's product if there ever was one. His favorite flavor is chocolate chip.
"I'm diabetic and I'm not supposed to, but I like ice cream," Repp confessed.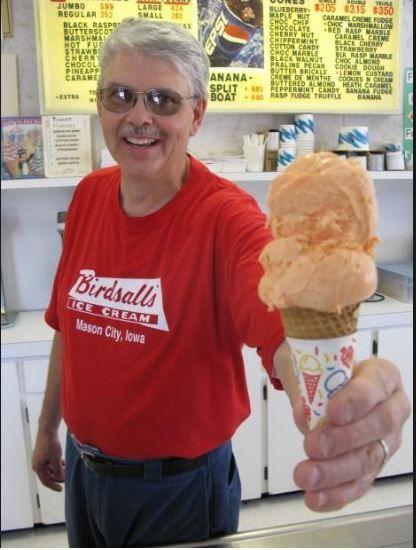 Love and ice cream
There are more substantive reasons Repp continues to have such fondness as well. 
Repp met his wife, Pat, when the two of them worked at Birdsall's. Although it wasn't smooth sailing at first. 
"We did not get along," Repp put it. As he's said before, "I was kinda the boss. She didn't appreciate that. She was kinda dating another guy that worked here. She was awfully strong-willed. So am I. I guess opposites attract."
For years, the two worked together and current owner David Escher once called them "the glue that holds this place together." Pat's been married to Mark for 44 years now and, like her husband, she hasn't lost her sweet tooth, either. 
According to Mark, she's inclined to sample chocolate almond, praline pecan and raspberry marble.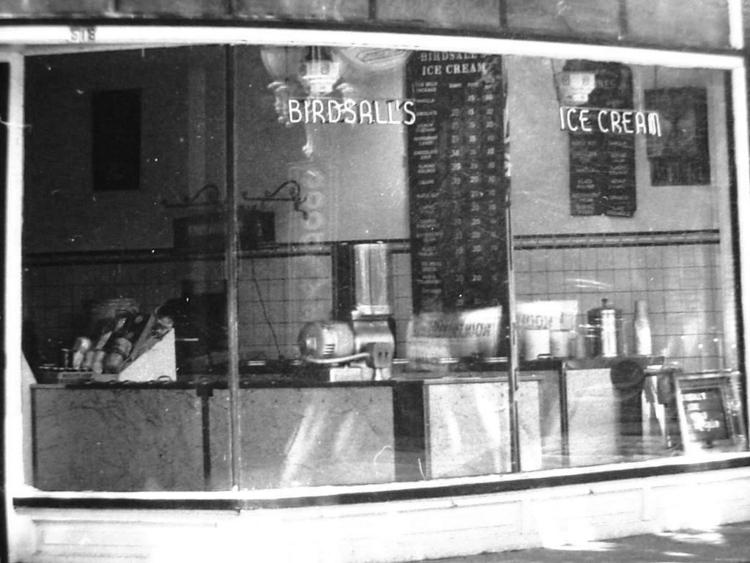 What's being missed
Repp readily bills himself as a "people person" and it comes out when he's helping customers.
He's plenty happy to chat with them for as long or as little as they'd like.
When someone like current presidential candidate Pete Buttigieg stops in, he offers up the same service he would to a junior from Mason City High School.
He'll miss that part of the job. The ready access to people and their stories. 
Because of how long Repp has been in this, he said that he's been able to watch people grow and move away and even come back. 
"They'll ask: "You're still here?" Repp joked.
He is for now. For a little while longer. 
What a Globe Gazette News+ membership can do for you:
A deeper examination of local issues than you'll find anywhere else.
Two products in one – not everything that's in the print edition of the Globe Gazette is on our website, and not everything on our website is in the print edition.
Access to newspapers.com archives dating back two years.
The ability to carry your local news with you and receive alerts instantly as news unfolds.
Advertising that frequently gets you deals you won't find anywhere else.
Waldorf University clinic sheds light on girls wrestling
In Iowa, a wrestling state in the middle of wrestling country, a growing demographic of potential participants are still in the margins — females.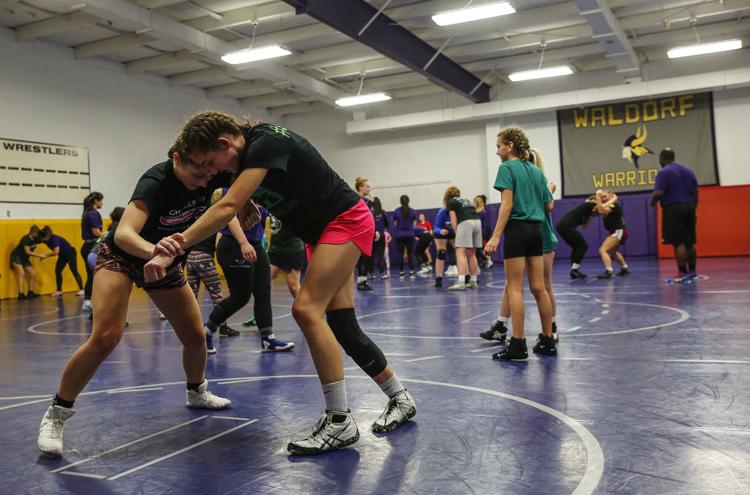 High school athletic associations in Iowa and 31 other states in the country have yet to officially sanction a scholastic state championship for girls wrestling, despite a surge in the sport's popularity.
In the last five years alone, the national number of girls who wrestle doubled from 10,694 to 21,264, according to the National Federation of State High School Associations.
In that same period, participation nearly quadrupled for Iowa girls, jumping from 52 to over 200. 
Last season, 204 girls were on high school wrestling rosters in the state, while 6,523 boys participated.
"Funny thing about it is, when it gets sanctioned, it will explode even further," said Tyreece Gilder, head coach for the women's wrestling team at Waldorf University.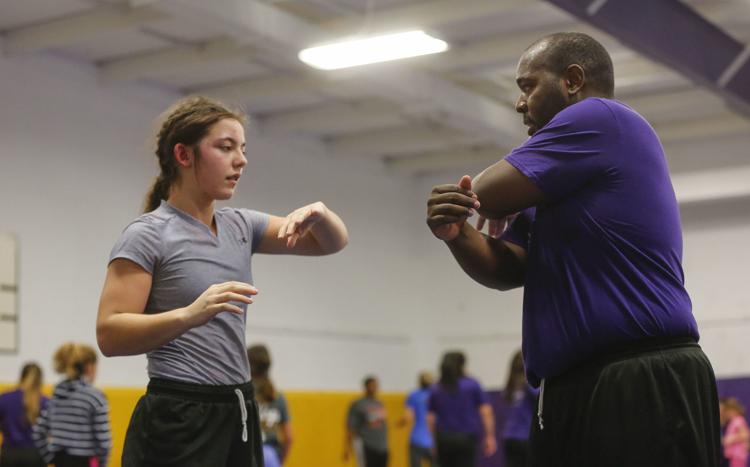 Gilder and his team hosted a wrestling clinic for young girls of all ages and levels of experience last weekend, hoping to see that trend grow further. 
From a van full of girls from Charles City High School to a father who brought his daughter from South Dakota, dozens came to learn something new. 
What started two years ago as what Gilder called a "youth connection" to inform girls about the sport, this year, the program became a clinic geared toward the girls.
"I'm a male and the head coach, but I try to make sure that our girls and the assistant coaches are doing the pushing, sharing their experiences as girls, as women, with the girls who will hopefully, someday, be in their position," Gilder said.
Assistant coach CarrieAnn Randolph, from Honolulu, took an opportunity to speak at the end of the clinic to dispel myths about girls' place in the sport. 
"I know it can be an issue when you don't get recognized on the same level if you are wrestling on a guys team," she said. "Just know that you are there too."
Randolph said she was inspired by a recruit from Nebraska who said the boys were giving her a hard time when she first started.
"She ended up sticking it out the whole season and the boys who were teasing her ended up quitting," Randolph said. "You show up and do your hard work and do your best, that's going to carry you a lot farther."
Interest in the sport is not limited to competing on a team, Gilder said. 
"Wrestling gives you tools that you can utilize for the rest of your life," he said. "The confidence, mental toughness, the work ethic that it takes to do the sport. There is no reason it should be exclusive to males."
Both Gilder and Randolph pleaded in a letter, written in October to Jean Berger, executive director of the Iowa Girls High School Athletic Association, that Iowa become the next state to sanction the sport.
Four months prior, the New Mexico Activities Association announced it had become the 18th state to sanction the sport, citing a growth in popularity. A girls exhibition event had been held there the previous two years in conjunction with the boys' state tournament.
In January, The Iowa Wrestling Coaches and Officials Association hosted a high school girls' wrestling state tournament for all girls on wrestling teams in the Iowa High School Athletic Association.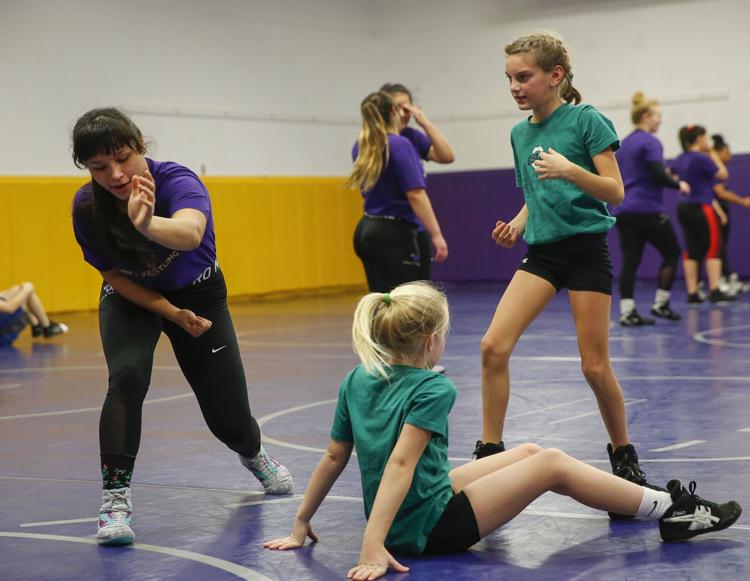 Pressure is being put on those responsible for sanctioning it, Gilder said.
"In wrestling, there are no excuses, so essentially, it just hasn't happened and there is no excuse for why it hasn't happened," he said. "It just needs to get done."
After hiking 3k miles, Iowa artist returning home
He walked 500 miles, and then he walked 500 more. And 500 more. And 500 more.
After the better part of the last two years, an Iowa artist has just finished a 3,000-mile hike across the country.
Luke Woolfolk, originally from Grinnell, is reflecting on his journey as it comes to a close this weekend.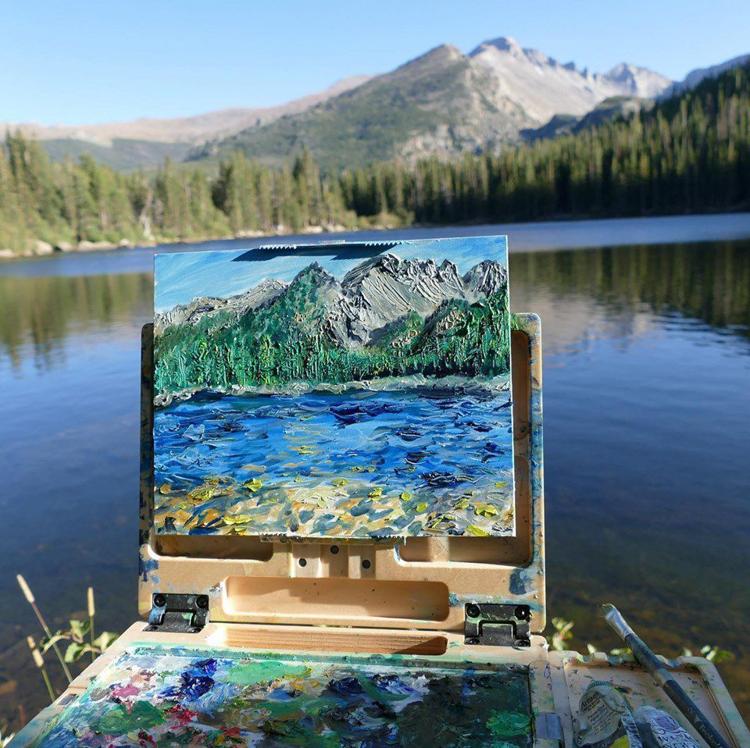 Origins
Shortly after graduating from Briar Cliff University in Sioux City in 2016 with degrees in art and psychology, Woolfolk found himself working in a window factory. 
"I was bored and depressed with the routine that I had," Woolfolk said. "It was stifling my creativity, so I didn't really feel like myself. I wanted to do something creative and feel like myself."
A couple years before graduating, he took a different trip with a college friend across the United States, one with its own kind of intrigue.
Initially, the two considered biking, but ultimately decided it would be too difficult. Instead, they made that journey hitchhiking and riding buses, which they both enjoyed. That trip is when he says he started thinking about hiking across the country.
Working at the factory only intensified that desire.
"Getting depressed actually probably pushed me. I was like, 'What am I waiting for,' you know? Sometimes, if you keep waiting for a perfect moment, then you'll wake up one day, and you'll be 97 years old, and you'll be like, 'Whoops.'"
Woolfolk began saving up and accumulating pieces of hiking gear, including a tent, a backpack, a sleeping bag, a knife, a water filter, a first aid kit, a GoPro, a journal, trekking poles. That gear list would fluctuate once he actually hit the trail.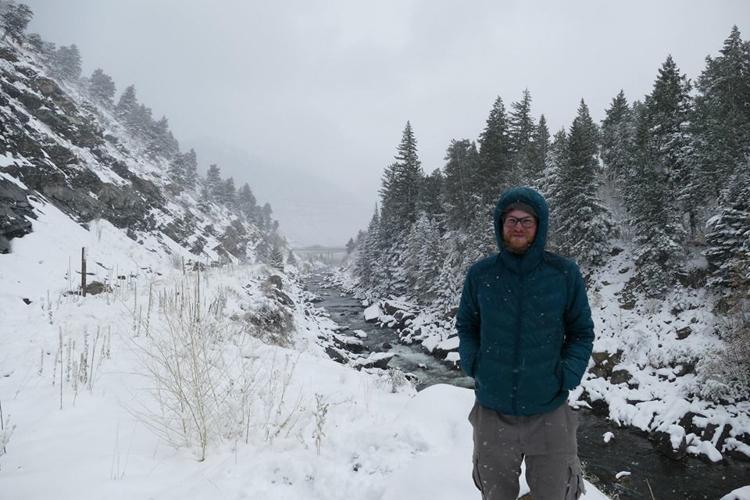 Preparations
"I wouldn't say I really physically prepared," Woolfolk said. "My factory job kind of put me in shape because I was already on my feet 10 hours a day."
But in bouts of free time, he'd go on long walks, something he says he's always done. As a college student, he'd hike the prairie reserve near campus almost daily.
"When I first started walking, I would ease myself into it, starting with 10 miles a day, then 15, and then 20 to 25; I'd slowly work my way up."
He also did research on people who took similar long hiking journeys.
"But then I stumbled on the American Discovery Trail," Woolfolk said, "which is not as well known."
The American Discovery Trail is a relatively new coast-to-coast trail, part of which passes through Iowa. It traverses urban and rural areas, as well as forests, mountains and deserts.
Woolfolk started reading up on people who'd chosen this trail, then decided he'd try it for himself.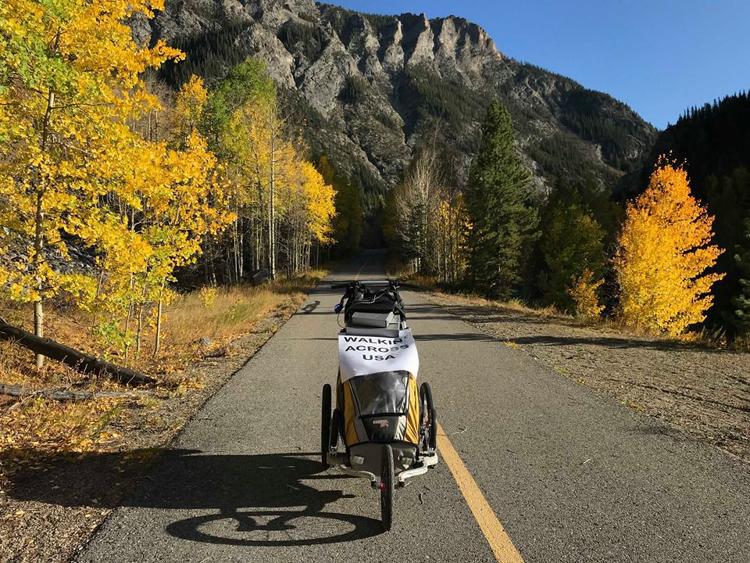 The journey begins
On April 1, 2018, Woolfolk took a plane headed east to where the American Discovery Trail begins in Delaware. He followed the trail pretty closely back to Iowa, though sometimes meandered from it for various planning reasons.
He learned quickly that much of the trip would be learning and adjusting through trial and error.
"As much as you train for it, you just have to start it to see where it goes," Woolfolk said.
He had problems with his feet in the beginning — they blistered and swelled with so much use — but for the most part, he adjusted. As he went, he figured out an optimal combination of shoes and inserts.
In all, he estimates he went through five pairs of shoes.
He began his hike using a backpack to carry his supplies. It was the height of summer when he found himself halfway through Ohio; temperatures were over 100 degrees, his pack was heavy and he needed to stock up on more water. So at a yard sale, he bought a cheap baby stroller for $20 to push his gear.  
The stroller made the walk much easier in many ways. But it also led to some interesting experiences with local law enforcement, as numerous times, people called the cops on him because they thought he was pushing a baby in his stroller along the highway.
He pushed the stroller home into Iowa until it shredded to pieces.
He stopped for the year when he made it to Adair, Iowa, just before fall cooled into winter. The first half of his trip was over; come spring, he'd start on the second half.
This year, before departing west, he bought a new, heavy-duty stroller and pushed it all the way to California. He says it's held up pretty well, aside from a few flat tires from thorns. The back axle snapped in half once, but he still made it work.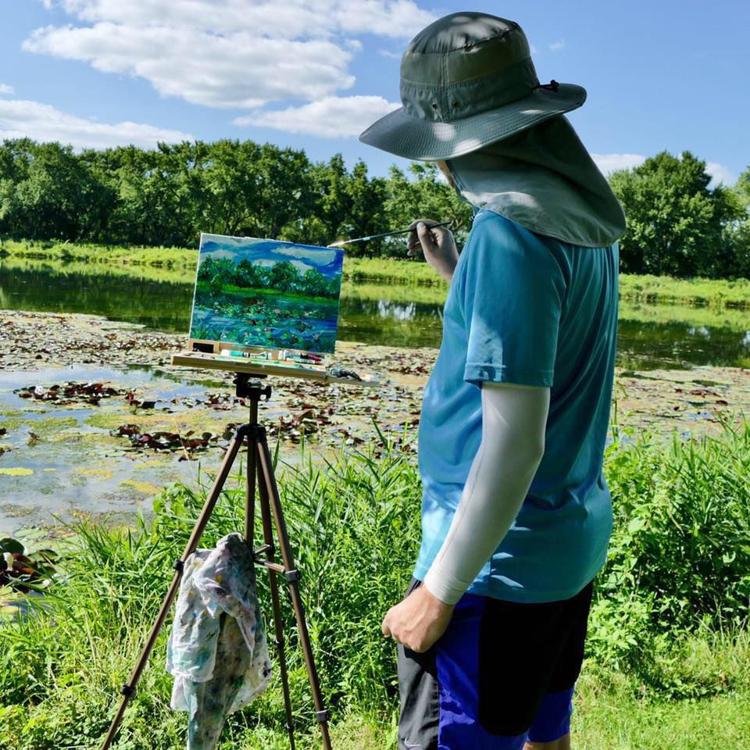 Art and walking
Among Woolfolk's gear on his hike were his painting materials so he could do some plein air painting — the act of painting scenes outdoors.
He says one of the ways painting on the trails has influenced his craft has been sharpening his attention to detail.
"A big thing with art is attention to details; when you're traveling at only three miles an hour, you notice a lot of details," he noted.
He describes his artistic style as expressionistic, which means his aim is to express an emotional experience; he wants to capture the energy of a place rather than create a completely realistic image.
"I paint based off photos a lot, but it's different to paint where you're at," Woolfolk said. "It feels more like, almost a spiritual connection to be right there."
He added, "I don't go for photorealism — if you go for exact realism, what's the point? You might as well just take a picture."
Lessons learned, experiences had
Some of the largest lessons he's learned on his trip are people are more capable than they think, and most people are kind.
"Living in a tent … makes you appreciate things a lot more ... Hot meals, showers, sleeping in an actual bed occasionally.
"It's been eye-opening that I think most people are truly good. I got to experience a unique cross-section of the country, all kinds of people and places. I've been invited in to sleep in people's houses in every single state.
"A lot of times, people focus on the bad … but there's so many good people that never make the news. Most people are very generous and open. And that's been one of the best things: meeting people that I'd never otherwise meet."
Complete strangers took him in, shared food with him. "Trail angels:" that's the trail world phrase for people who help hikers.
In North Platte, Nebraska, a man let him stay as a guest for several days to treat a poison ivy flare.
During a blizzard in Colorado, a man let Woolfolk stay in his home; he was a cyclist who had ridden his bike across the country before, and they developed a fast friendship.
"He stressed that it was meant for everybody to enjoy and share," Woolfolk said.
He's also had his fair share of wildlife encounters.
His biggest scare happened while camping in Ohio, when a venomous copperhead snake fell from a nearby tree.
He had close encounters with foxes — one ate a mouse in front of him. He saw bugling elk, big horn sheep and plenty of deer and birds. He's woken up in fields surrounded by cows. He had to shoo plenty of territorial country dogs away from his tent along the way, too.
Risk and resolution
The journey obviously wasn't without risk.
"Not every road is equal," Woolfolk said. "Sometimes you have to go through some dangerous roads."
The weather was unpredictable; he walked through thunderstorms, hail and flash flooding.
Eventually, he reached Forrest Gump Hill Monument Valley. "I'm pretty tired; I think I'll go home now," Forrest Gump had said at that point in the movie.
Woolfolk's own endpoint would be miles farther, though.
Initially, he wanted to see how far his feet could take him. Now, he's tired. He's been battling a cough since the Grand Canyon a couple weeks back. He's also ready to see his girlfriend, who's meeting him in San Diego this weekend so they can fly home together.
He's walked over 3,000 miles. He feels like he's done what he's set out to do.
Someday soon, he plans to write a book on his travels. Until then, he's known as The Trail Artist on Facebook and Instagram, and you can see highlight photos from his trip there.
10 things you won't want to miss at Clear Lake's Christmas by the Lake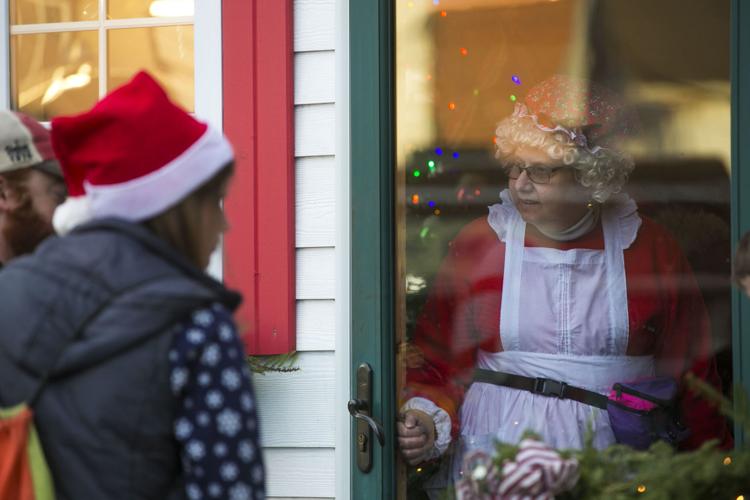 A North Iowa holiday tradition filled with food, fun and festivities is celebrating a milestone this year.
Christmas by the Lake — in its 25th year — will take place Saturday and Sunday in downtown Clear Lake.
"It means a lot this year," said Gene Madson, Christmas by the Lake Committee chairman. "Twenty-five years is a long time and it's probably one of the highlights of the holiday season."
The event is the culmination of weeks — if not months — of work on behalf of the all-volunteer organizing committee, and this year, it hopes to bring more people to Clear Lake to celebrate the holidays, the community and the event's anniversary.
Christmas by the Lake offers something for everyone, Madson said, which makes it a great tradition for families.
"The more the merrier as far as I'm concerned," he said.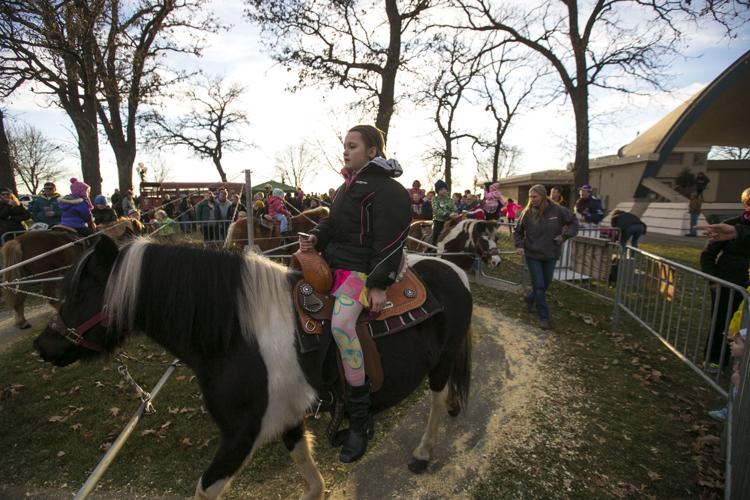 The event, which has won several tourism awards for best holiday festival, generally goes on as planned unless bitterly cold temperatures or blizzard-like conditions occur.
The festival has been postponed twice since it began, once in 1995 and the other in 2018.
For those looking to attend Christmas by the Lake, here are 10 things you won't want to miss:
1. Lighted Christmas by the Lake Parade
Twinkling lights and holiday music will abound when this year's Lighted Christmas by the Lake Parade makes its way through Clear Lake. The parade begins at 5 p.m. on Saturday, Dec. 7.
The parade route will come down Main Avenue to the lake, turn west on North Lakeview Drive and continue on North Lakeview Drive to Fourth Avenue North and turn east on North Shore Drive.
2. Spectacular fireworks finale
A full slate of festive Saturday activities will conclude with a colorful fireworks display over the frozen lake off the Seawall after the lighted parade.
3. Polar Bear Dip
Take a dip in the frozen lake for two great local causes. Proceeds from the 22nd annual Polar Bear Club will go toward Make-A-Wish of North Iowa and Toys for Tots.
The Polar Bear Dip will take place at 12:30 p.m. on Sunday at City Beach.
4. Matinee at Lake Theatre
The Lake Theatre will be showing "Abominable," or another kid-friendly film, at 11 a.m. both Saturday and Sunday in Clear Lake. Admission is free with a donation to the local food bank.
5. Christmas with the Holy Rocka Rollaz
Kick off the holidays rockin' with The Holy Rocka Rollaz on Saturday.
The Minnesota-based group, known for its classic early rock 'n' roll and rockabilly sound, will perform at 7 p.m. at the Surf Ballroom & Museum, 460 N. Shore Drive, in Clear Lake.
6. European-style outdoor market
Enjoy an open-air Christmas market during the festivities. The market, hosted by Simply Nourished, will feature local artisans, entertainment, traditional food and drink on North Third Street along the east side of City Park. The market will take place from 11 a.m. to 3 p.m. on Saturday.
7. Santa
Santa Claus will be making his rounds during this year's Christmas by the Lake, but be sure to catch him from 1 to 4 p.m. and from 6 to 7 p.m. Saturday, and 1 to 4 p.m. Sunday at City Park in Clear Lake. He may also make a special appearance in the lighted parade, so keep your eyes out.
8. Honoring and remembering World War II veterans
This year's Christmas by the Lake Parade theme is patriotic in honor of Pearl Harbor Remembrance Day, a day where people come together to honor and remember the service members and civilians who were killed during the Japanese attack on Pearl Harbor on Dec. 7, 1941
The parade will start by honoring and remembering World War II veterans from North Iowa and beyond with the help of local law enforcement.
9. Santa's Workshop Festival
Santa's Workshop Festival, the indoor portion of Christmas by the Lake, has been moved to the Blackbox Theater at The Hub, the Zion Lutheran Church annex building on North Fifth Street in downtown Clear Lake.
The festival will take place from 1:30 to 4 p.m. on Saturday and feature performances by "Punch & Judy" puppet show, the Victorian magician, comedy skits, short music performances and more.
In an adjacent space, children will have the opportunity to experience tea with Queen Victoria, get a souvenir from the Jolly Elf balloon twister or help decorate cookies.
10. And so much more.
Trolley, horse-drawn sleigh and carriage rides; strolling Dickens' characters; s'mores; Christmas karaoke, wood-carving demonstration; indoor nativity scene displays and plenty more for the entire family to enjoy.
Don't forget to peruse the local businesses for holiday specials and treats.
Photos: Christmas by the Lake 2017 in Clear Lake
Home for the Holidays boosts small businesses in downtown Mason City
Soggy weather couldn't keep residents from supporting local small businesses in downtown Mason City on Saturday. 
The 10th annual Home for the Holidays, sponsored by Main Street Mason City, had something to offer the whole family. 
Whether it was activities for the kids or great deals for shoppers, the event helped to bring people downtown to kick off the holiday shopping season and give support for Small Business Saturday. 
Activities included Santa letters for soldiers, ornament and craft making, treats and story time at Brick Furniture. 
Children also had the opportunity to enter a contest to light the tree in the Tree Lighting Ceremony in Central Park, which concluded the day with hot chocolate and an appearance by Mr. and Mrs. Claus.
Murphy: Steyer an outsider who is strong on the issues, campaign manager says
Tom Steyer is a political outsider with business experience who is promoting structural change and has long been an advocate for one of Democrats' top issues: the environment.
That's how the California businessman's campaign manager sees it, and why Heather Hargrave thinks Steyer has every chance to be successful in Iowa despite entering the race much later than most other candidates in the expansive field.
Hargrave, during a recent phone interview, said she thinks Steyer is striking campaign chords that other candidates are not.
"I think that Tom is different than all the other candidates in that he is an outsider with a background having worked on these issues," Hargrave said. "That's something we want to continue to talk about, and is one of the things we think why voters are responding to him."
Steyer came onto the national political stage during the 2014 election cycle with an advocacy group devoted to the environment and climate change. The group organized in many states, including Iowa, and supported environment-friendly policies and candidates.
Now a presidential candidate, Steyer continues to talk often about climate change. During the recent presidential debate in Atlanta, he said he would make addressing climate change his top priority in office.
"Climate has been the issue that really brought Tom into politics over a decade ago. He started to really understand the challenge that the world is facing on climate," Hargrave said. "That's what led him to start NextGen Climate and devote all of his time and his resources to addressing the issue and fighting for progressive change. And I think it's one of the reasons that he entered the race for president: he feels that our climate crisis is an existential threat in our world right now, and if we don't address it now, it's going to have consequences for the economy, for the health of our country, and for the planet."
Hargrave also noted Steyer has been talking about structural political changes, like enacting term limits for members of Congress. Steyer's TV and digital advertising campaigns highlight his support for term limits.
Hargrave said those types of messages will help Steyer in areas that Democrats won in the past but went to Republican President Donald Trump in 2016.
"Donald Trump was speaking truth about how the system is not working for people. ... He was hitting on an important chord that the system isn't working," Hargrave said, adding she thinks Trump as president has acted contrary to those messages. "Tom is the only (Democrat) out there talking about massive structural reform, including term limits."
Organizing is critical to any successful Iowa caucus campaign, and Hargrave conceded Steyer's late entry presented challenges for the campaign.
"Obviously having started later than the other candidates we faced particular challenges building that out," Hargrave said. "But we've been happy with how that's developed and are continuing to grow. And we're seeing more and more people come on board with the team. And it's really just about keeping up that momentum."
Dancing in the Clear Lake streets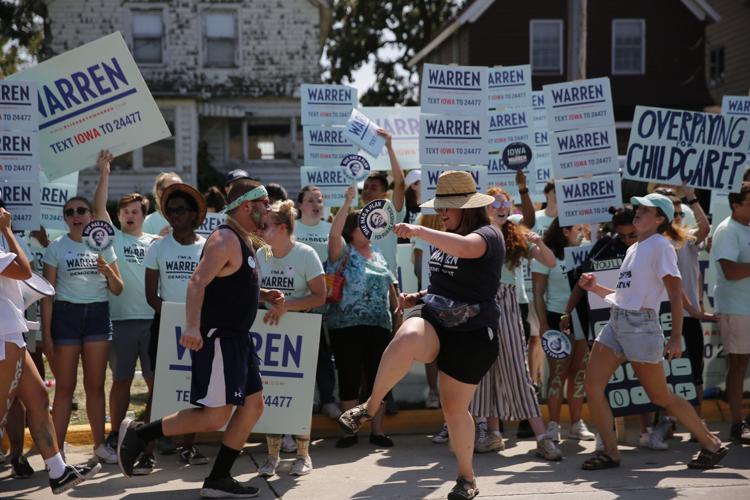 Chants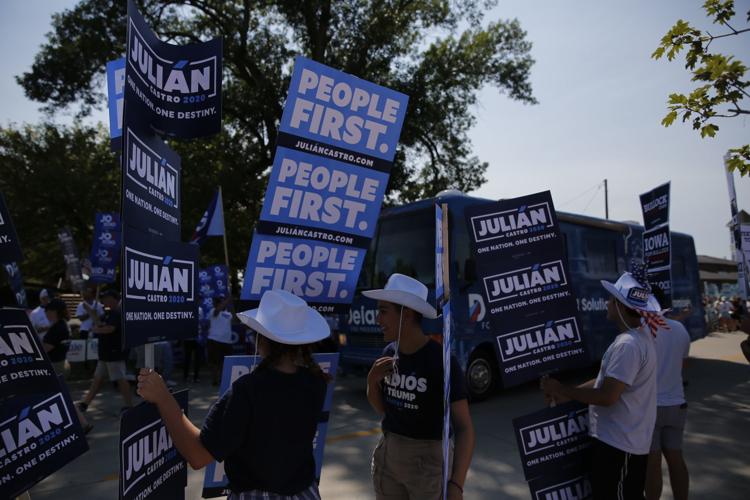 Elizabeth Warren arrives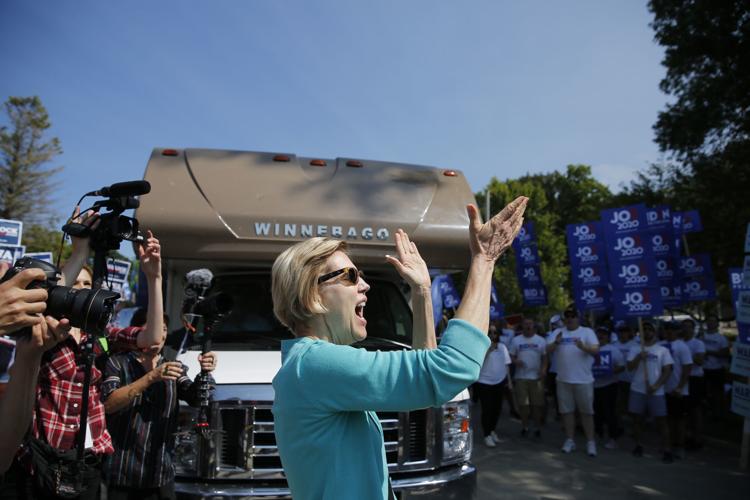 Hugs all around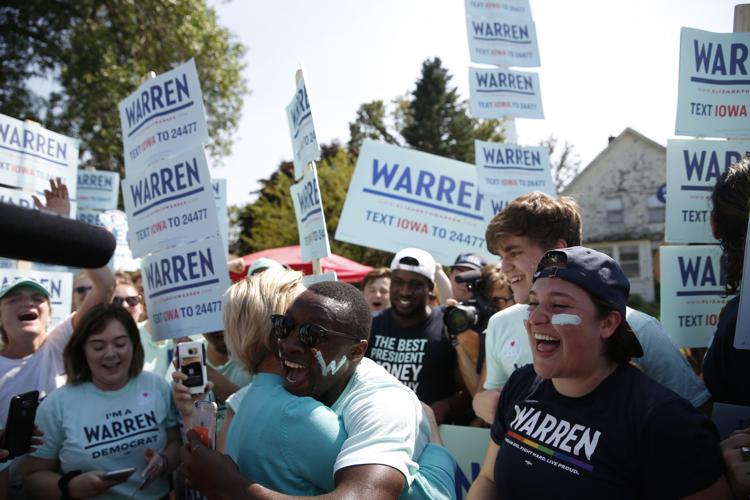 Wing Ding
Warren supporters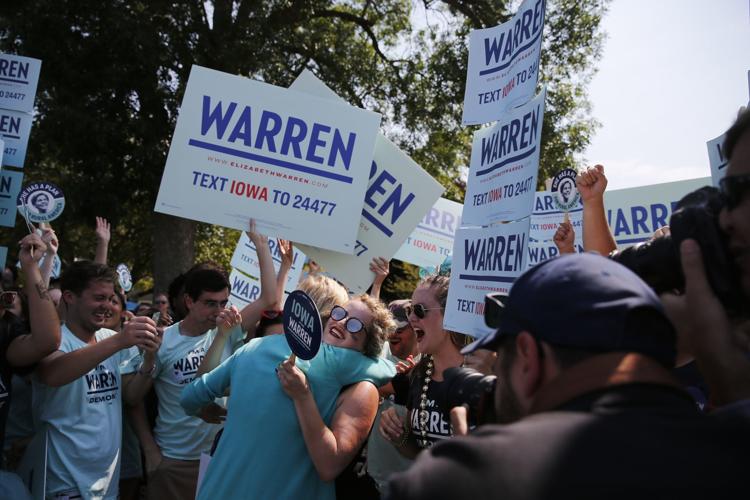 Outside the Surf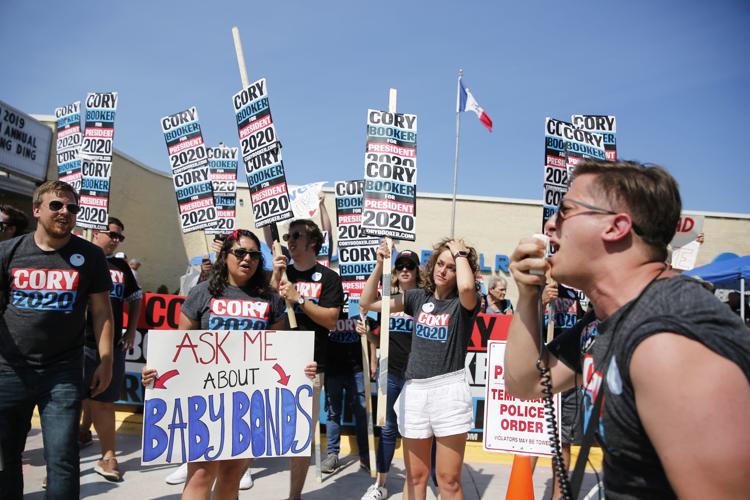 Scholten's bus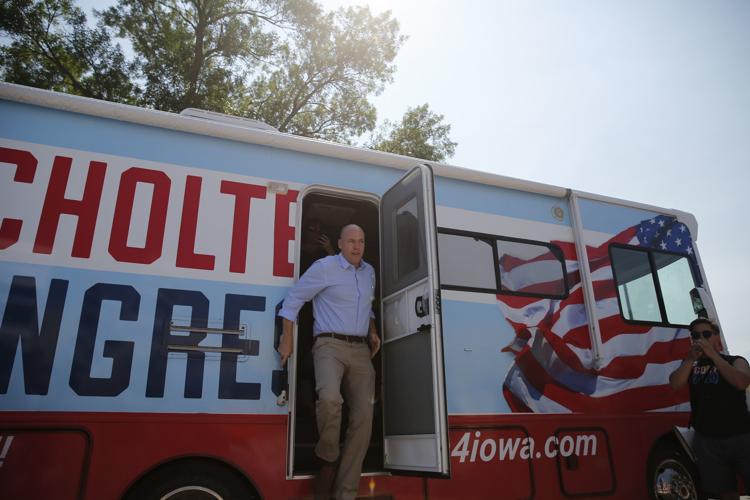 Amy Klobuchar 3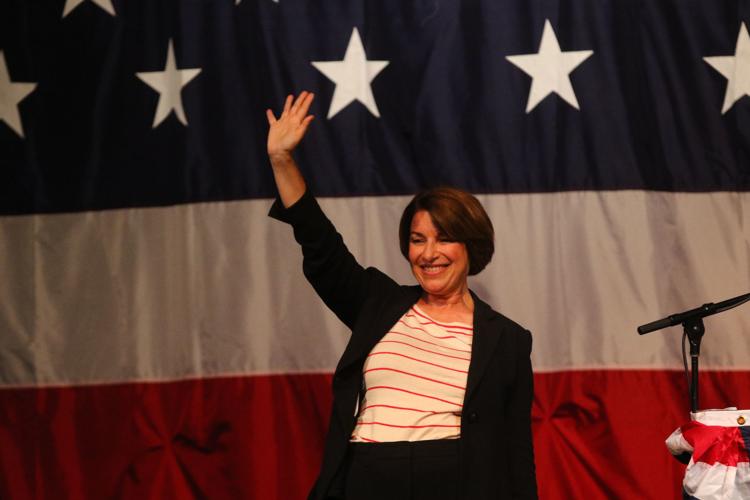 John Hickenlooper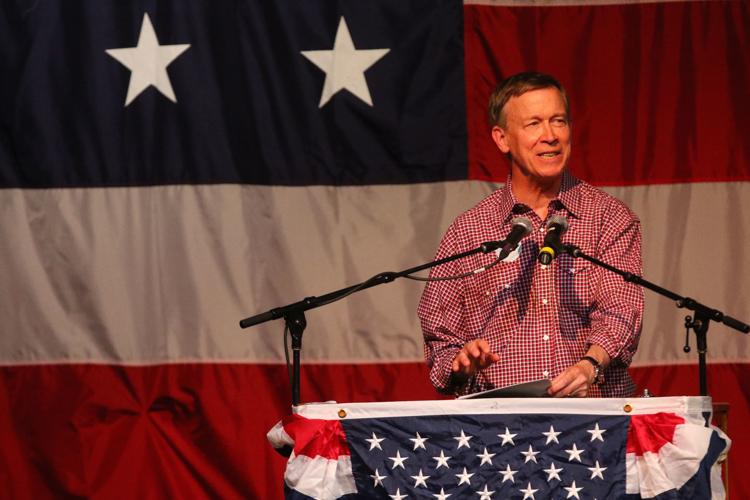 Michael Bennet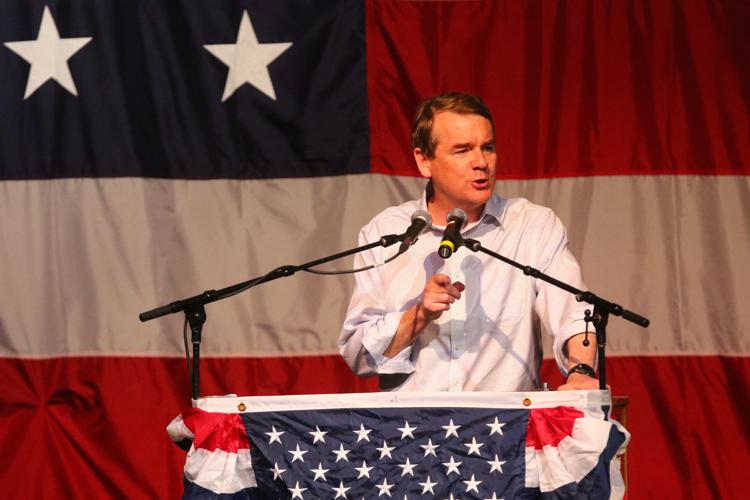 Tom Steyer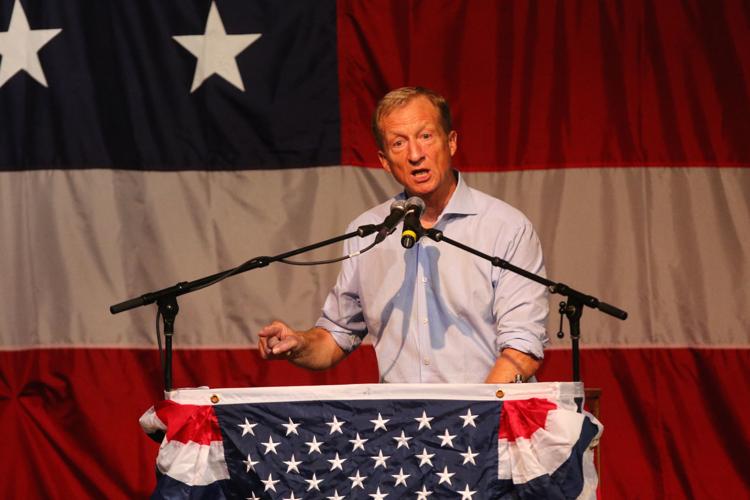 John Delaney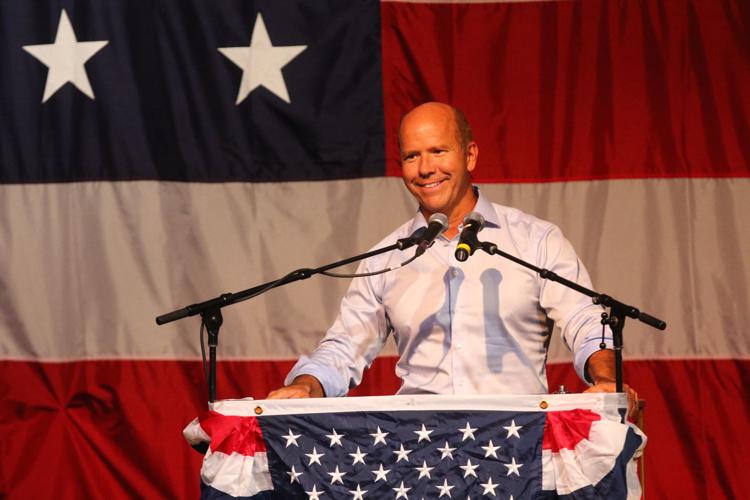 Joe Biden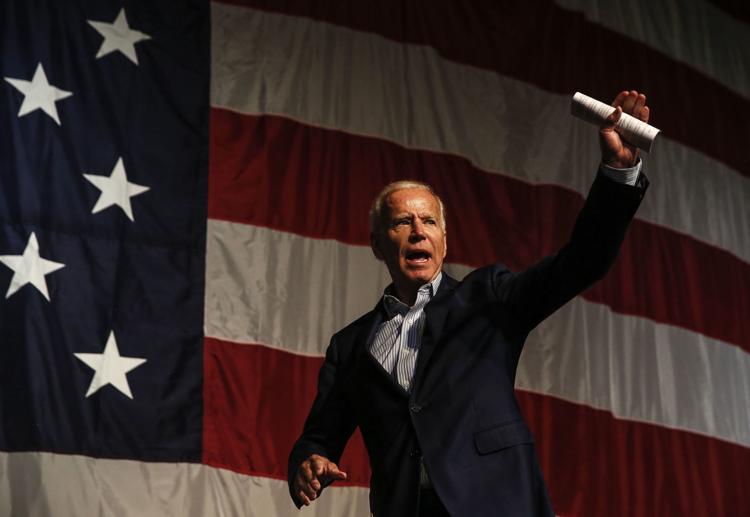 Joe Biden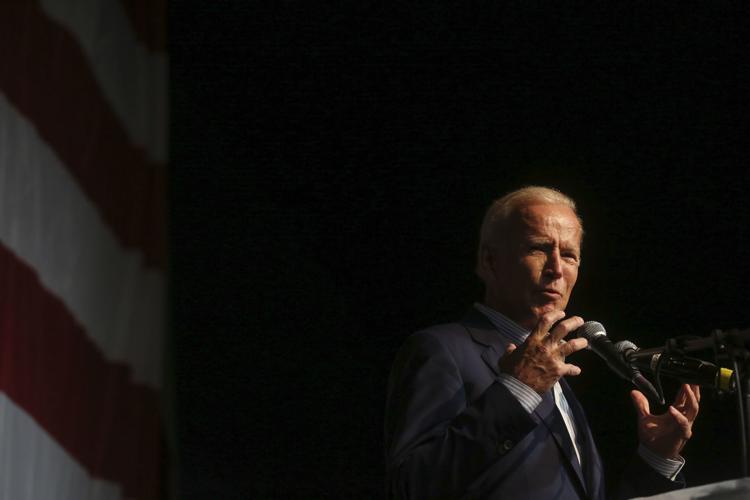 Elizabeth Warren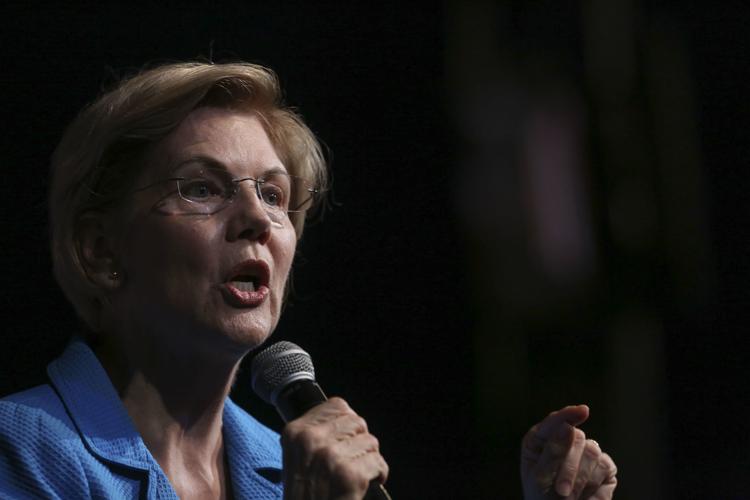 Kamala Harris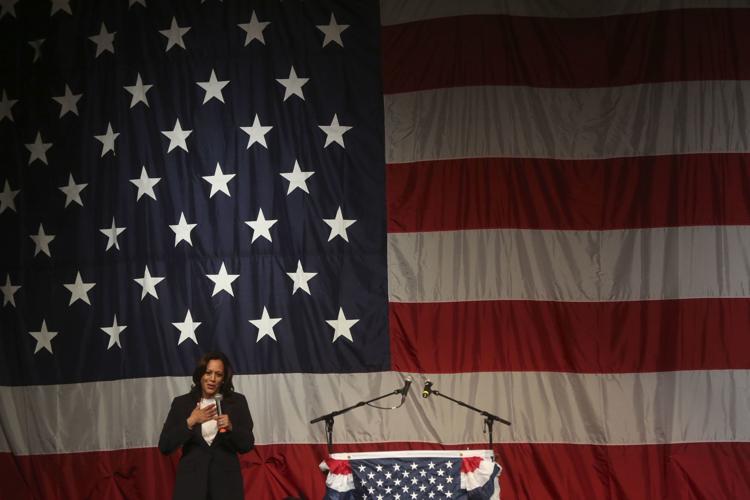 Amy Klobuchar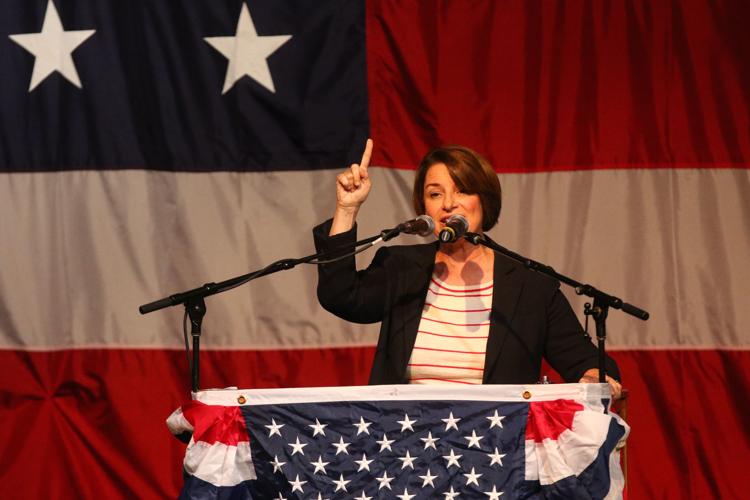 Joe Biden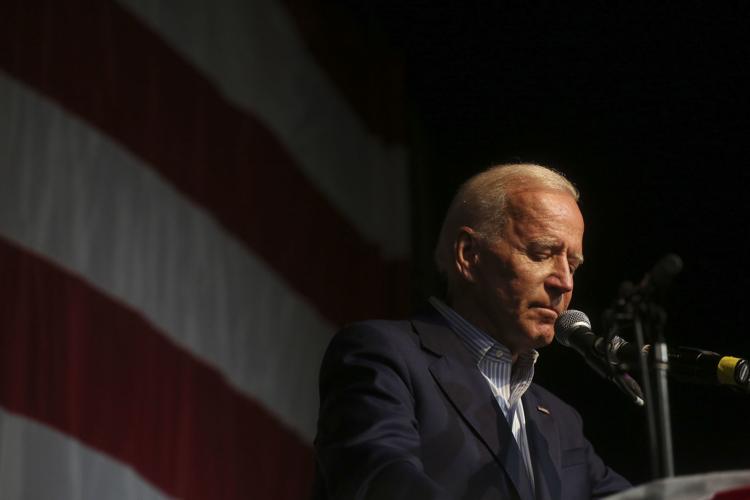 Bernie Sanders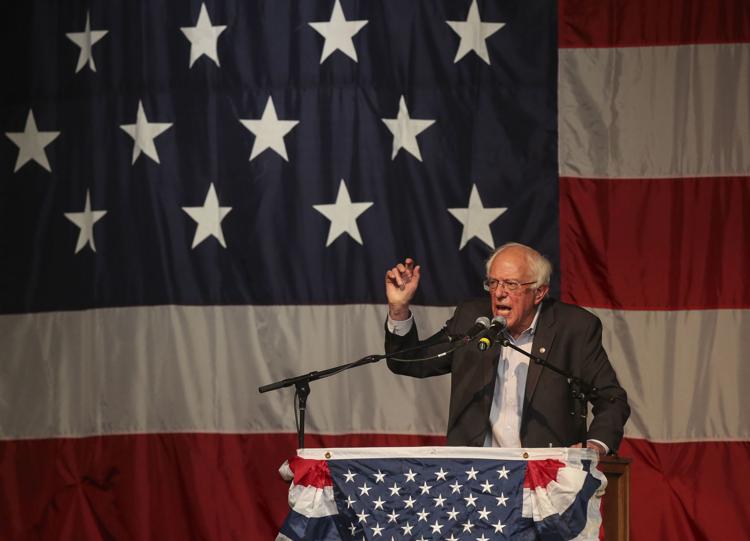 Steve Bullock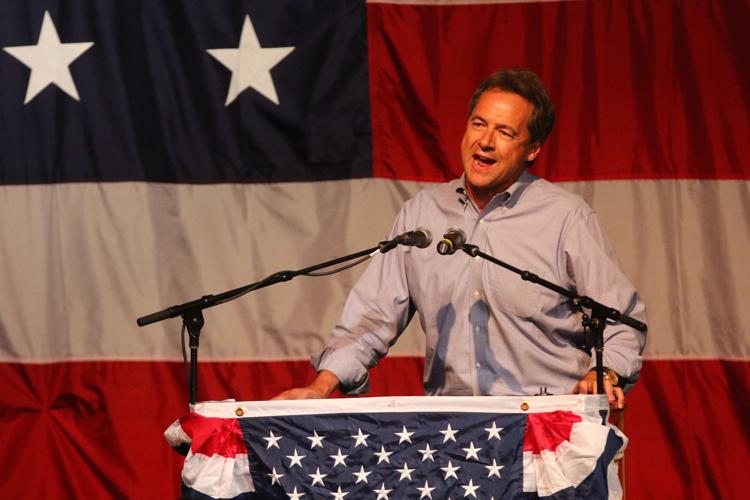 Amy Klobuchar 2
Steve Bullock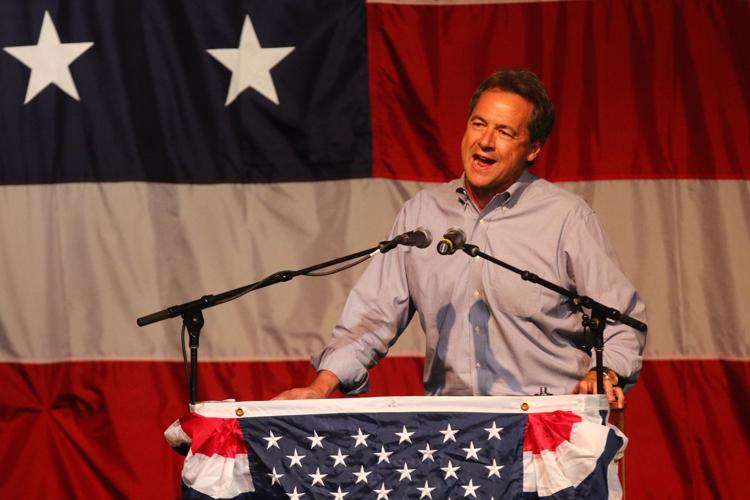 Cory Booker 1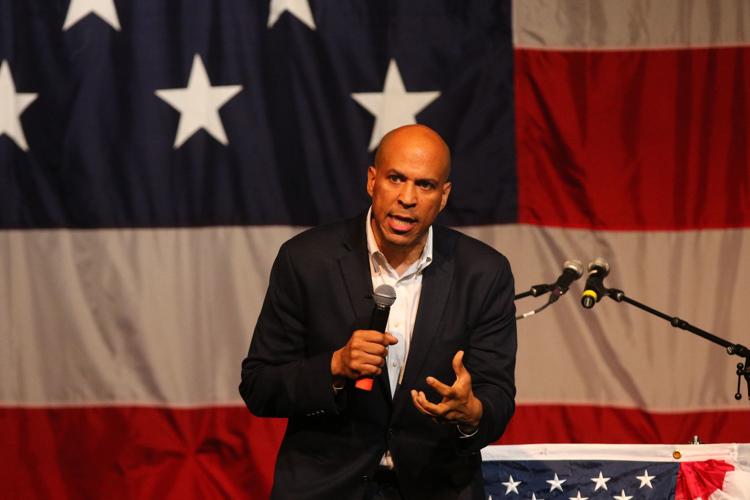 Cory Booker 4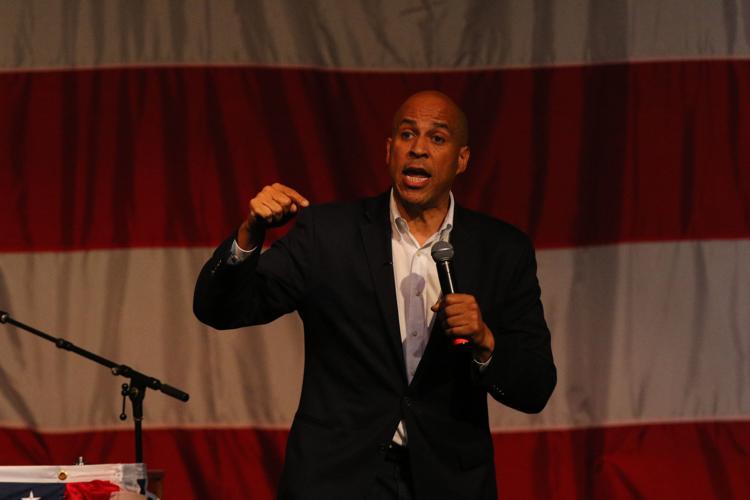 Cory Booker 2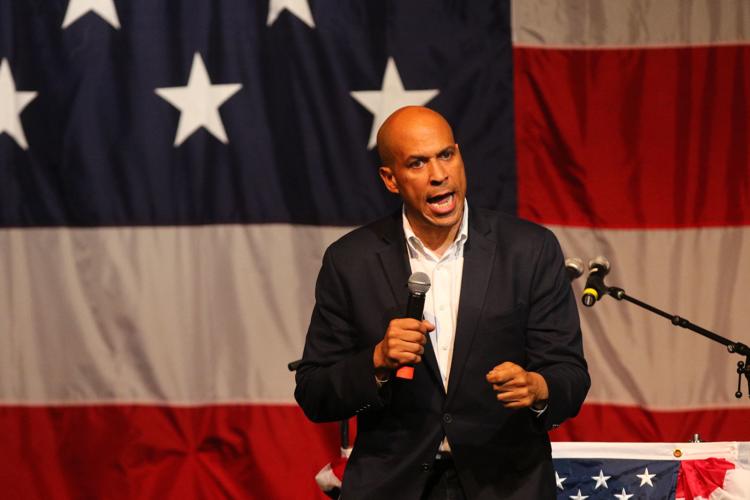 Kamala Harris mug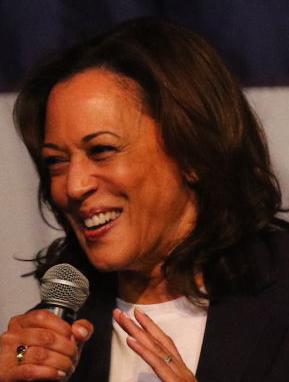 Julian Castro 2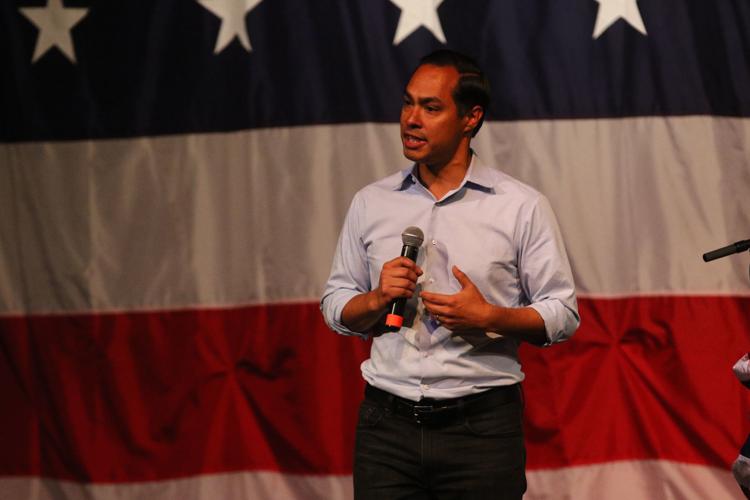 Pete Buttigieg 4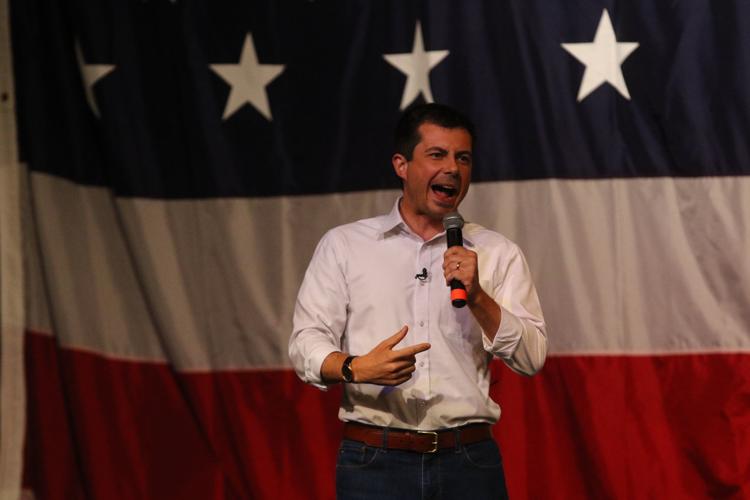 Kamala Harris at the Democratic Wing Ding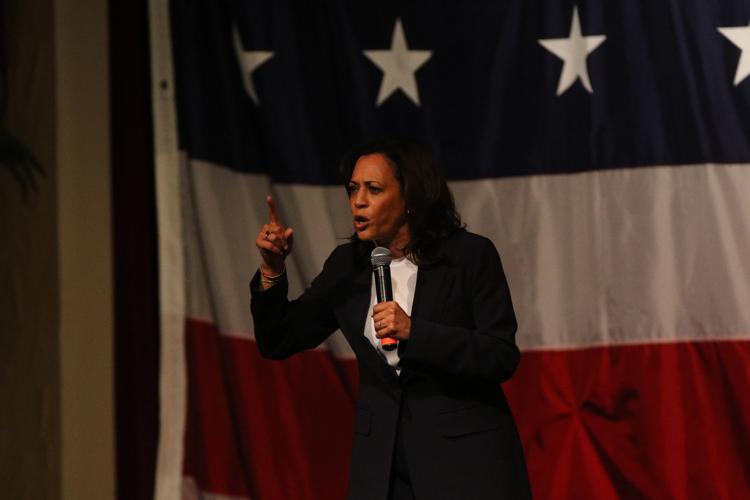 Julian Castro 1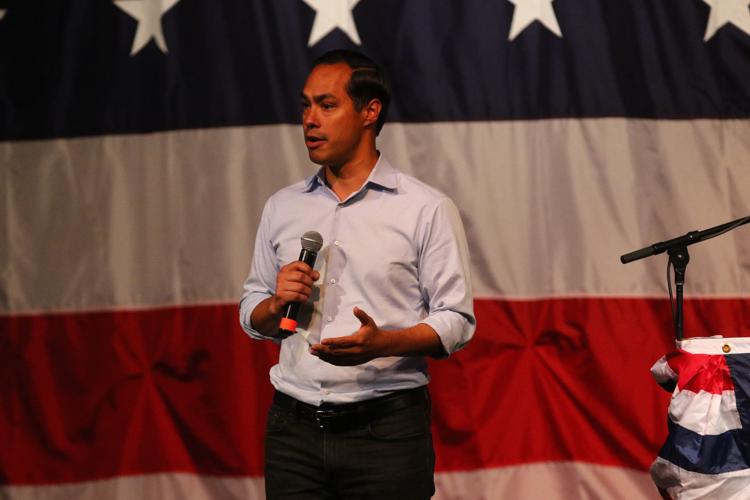 Tim Ryan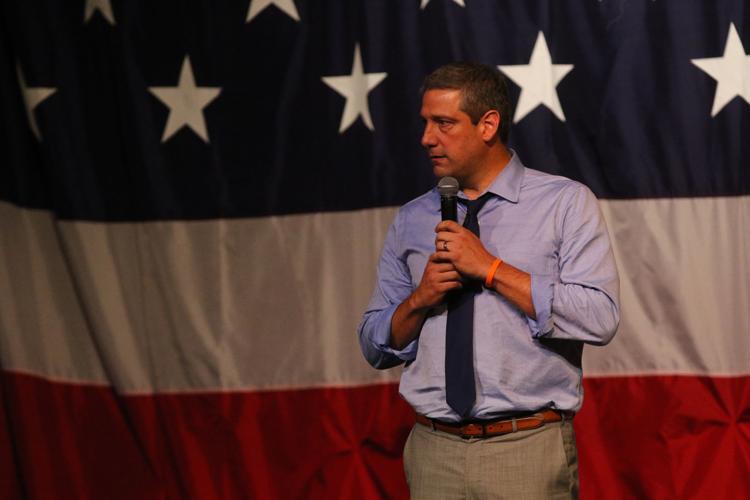 Cory Booker 5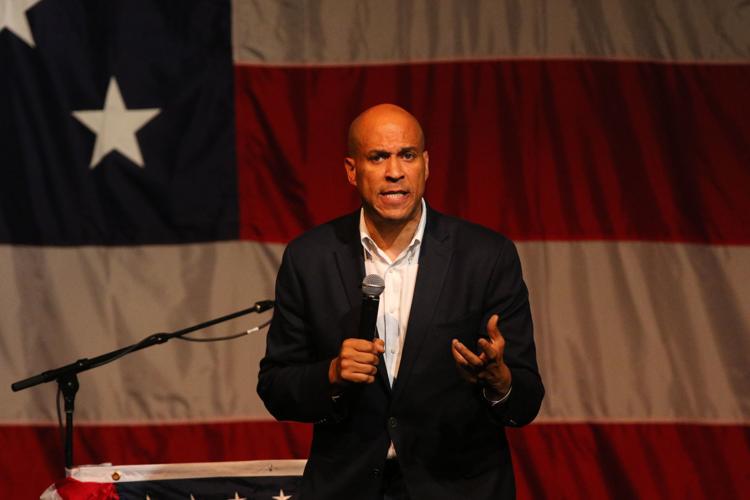 Cory Booker 6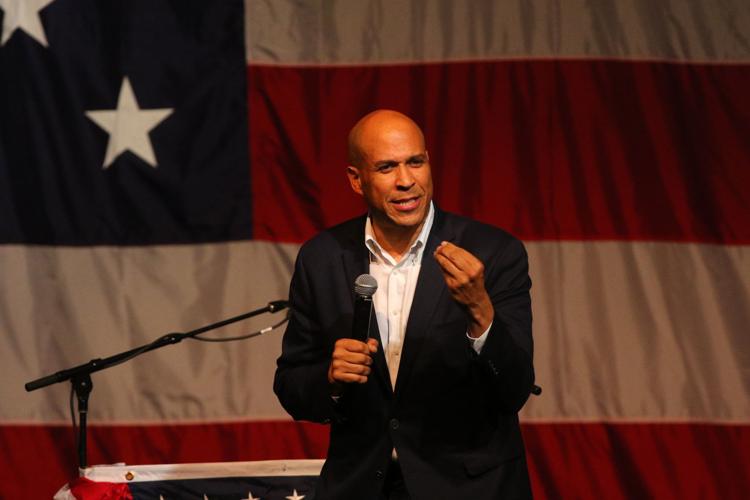 Bill de Blasio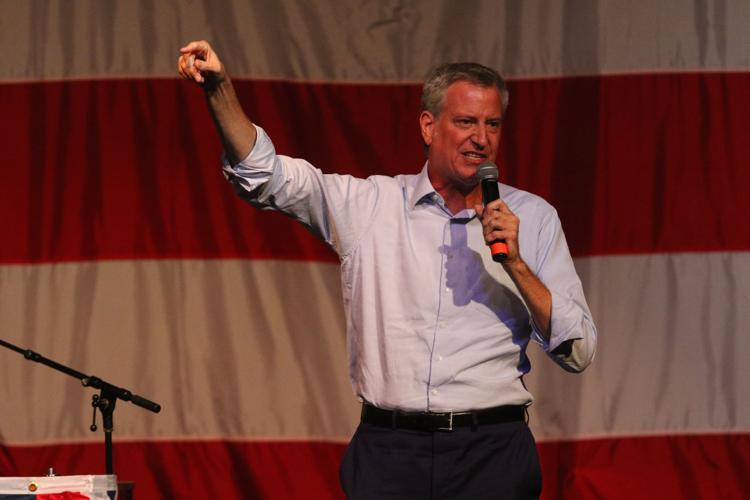 Marianne Williamson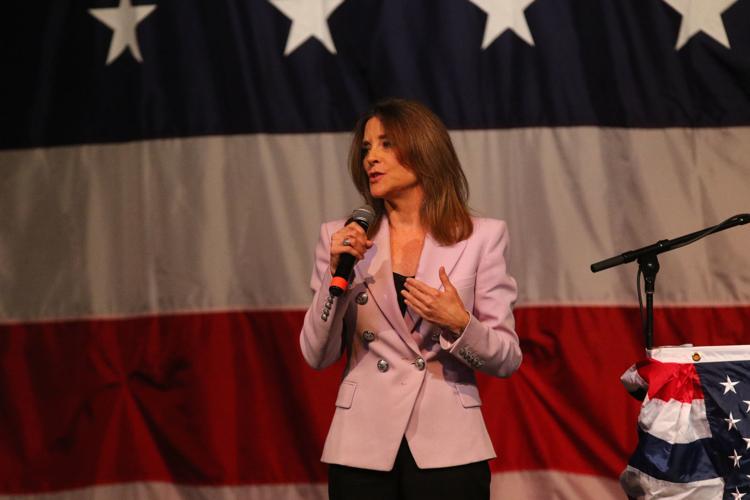 Jay Inslee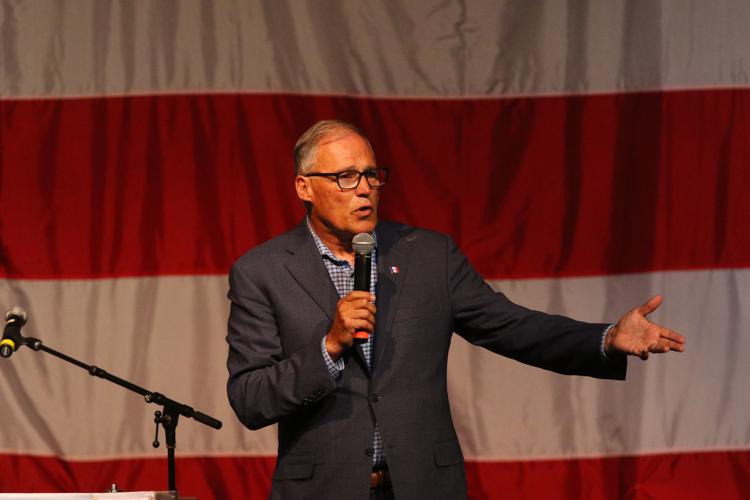 Kirsten Gillibrand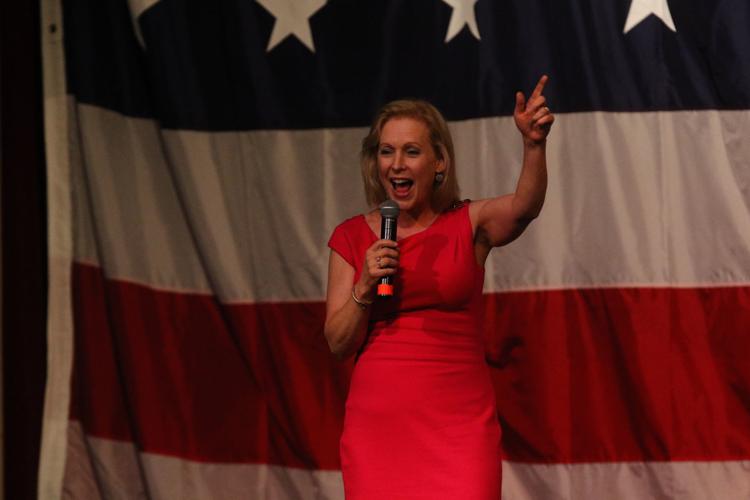 Andrew Yang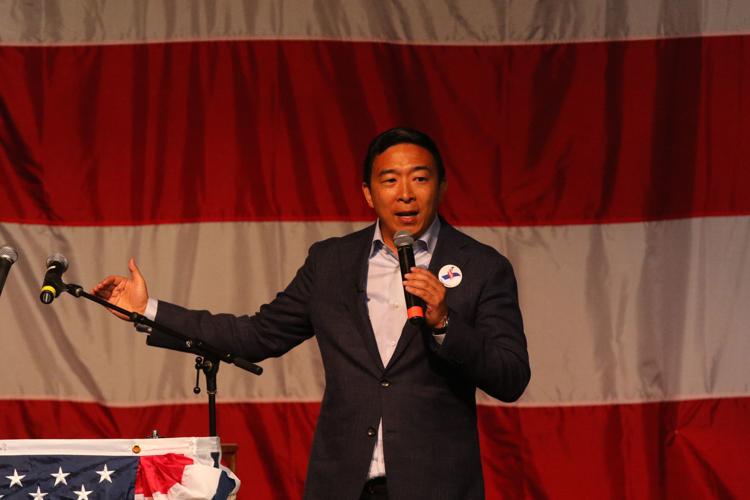 Cory Booker 3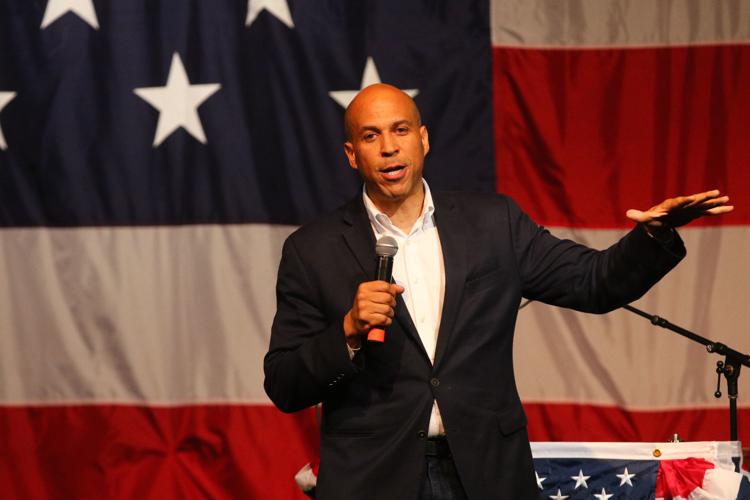 Pete Buttigieg 1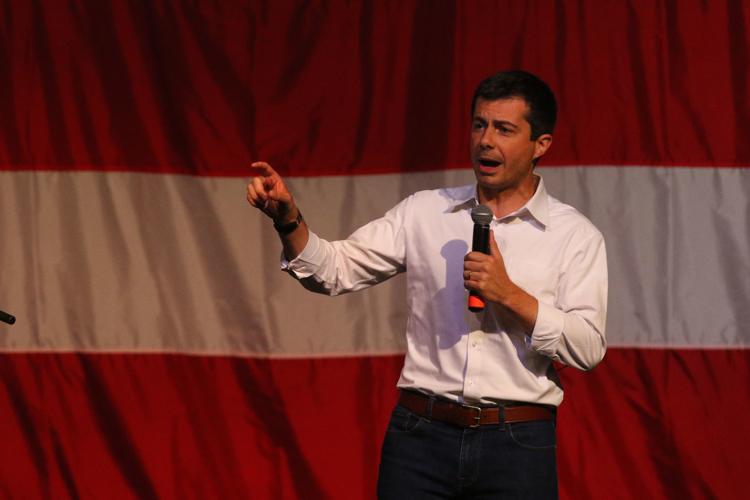 Tulsi Gabbard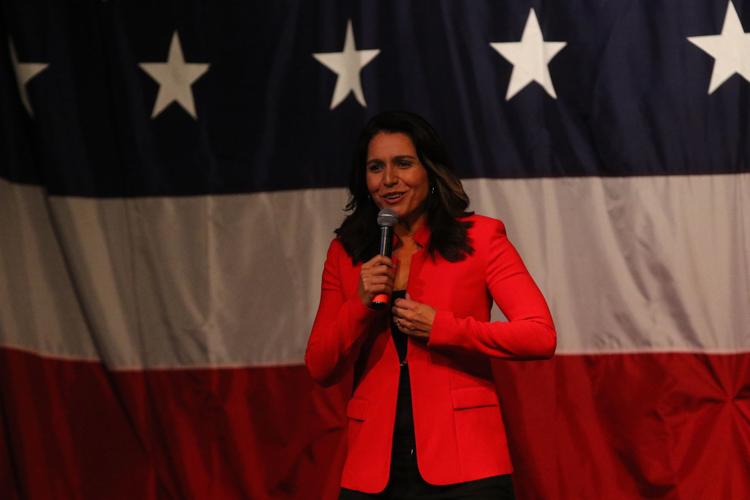 Pete Buttigieg 6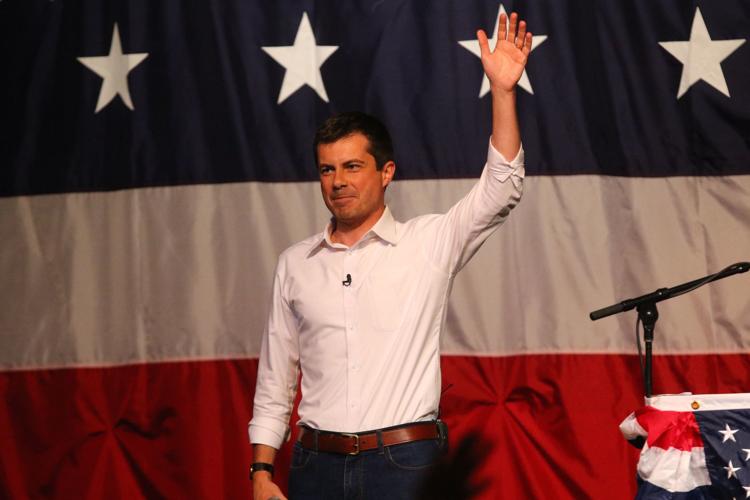 Tom Steyer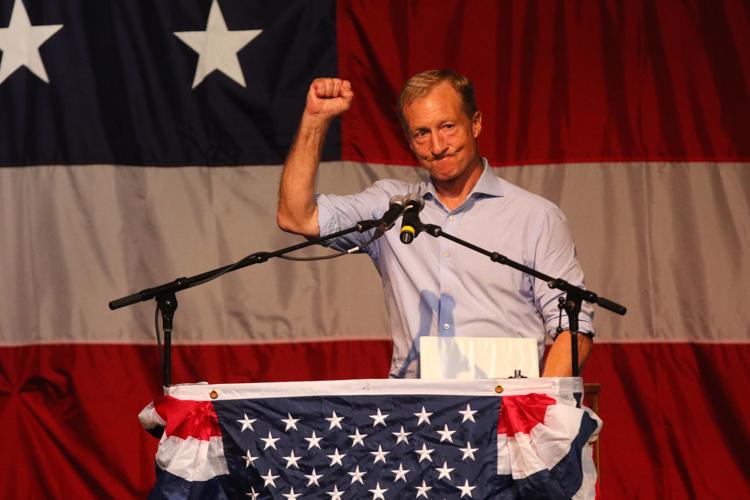 Pete Buttigieg 2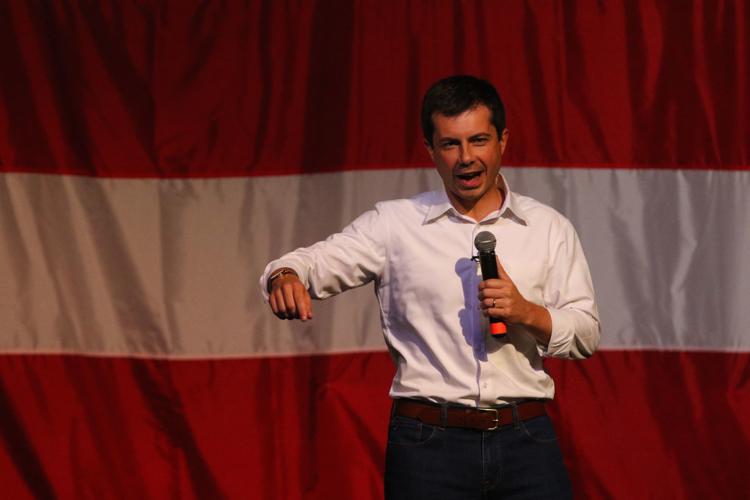 Pete Buttigieg 3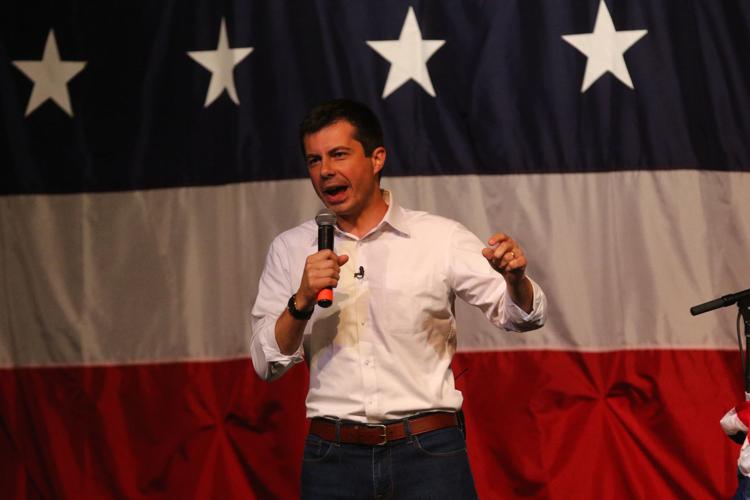 Tom Steyer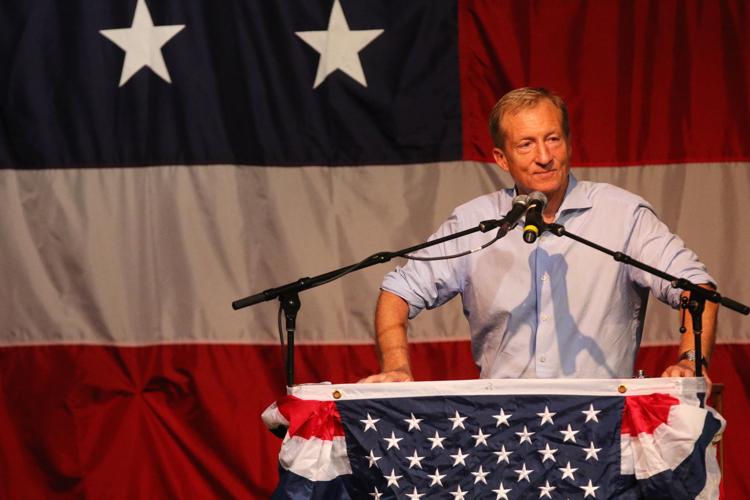 Vice President Biden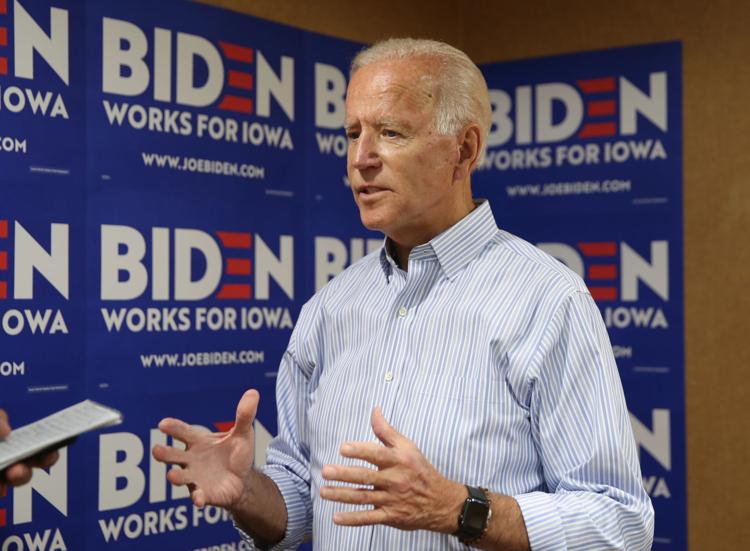 Iowa Democratic Wing Ding 2019 (1).jpg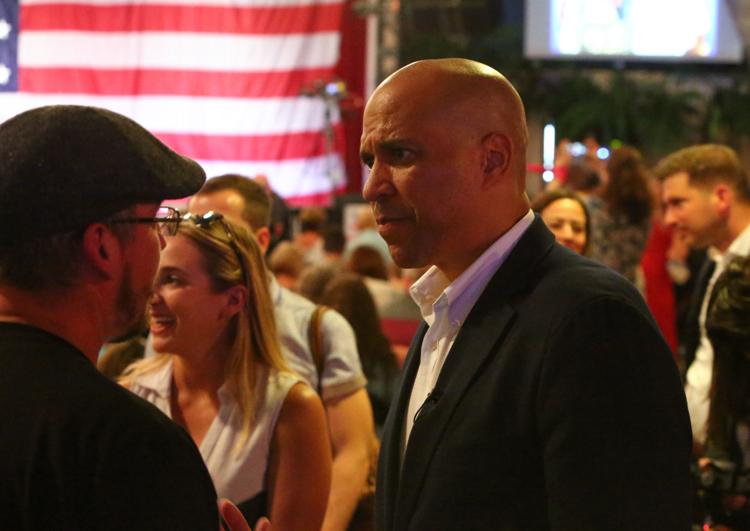 Iowa Democratic Wing Ding 2019 (3).jpg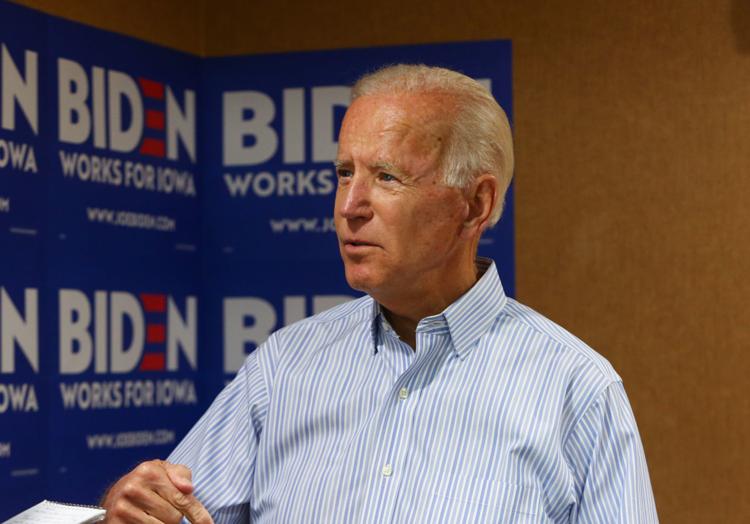 Iowa Democratic Wing Ding 2019 (4).jpg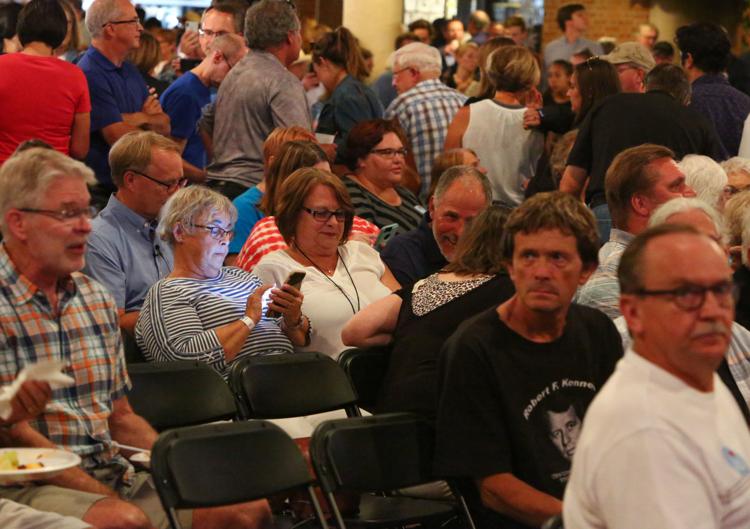 Iowa Democratic Wing Ding 2019 (5).jpg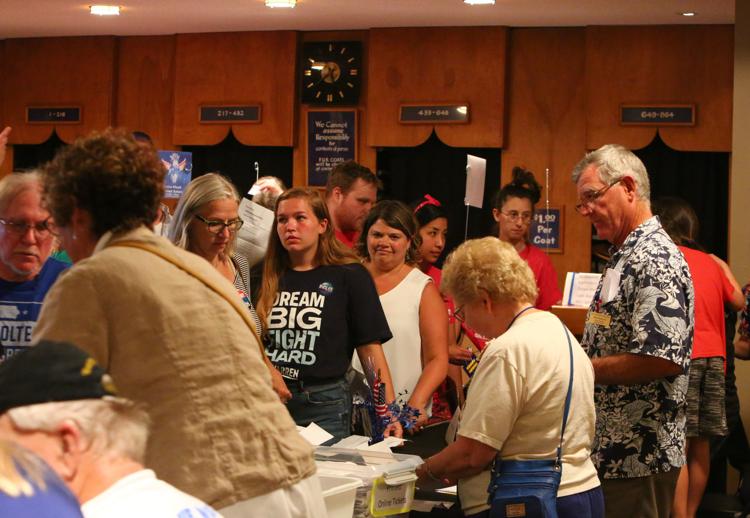 Iowa Democratic Wing Ding 2019 (6).jpg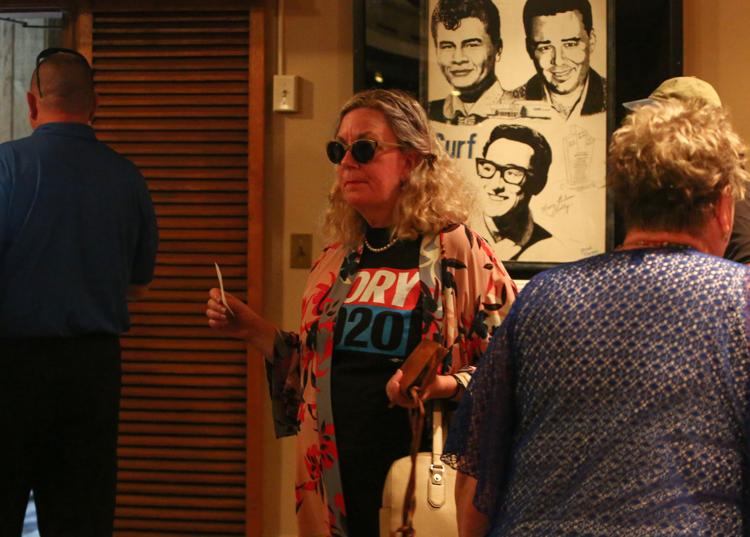 Iowa Democratic Wing Ding 2019 (7).jpg
Iowa Democratic Wing Ding 2019 (8).jpg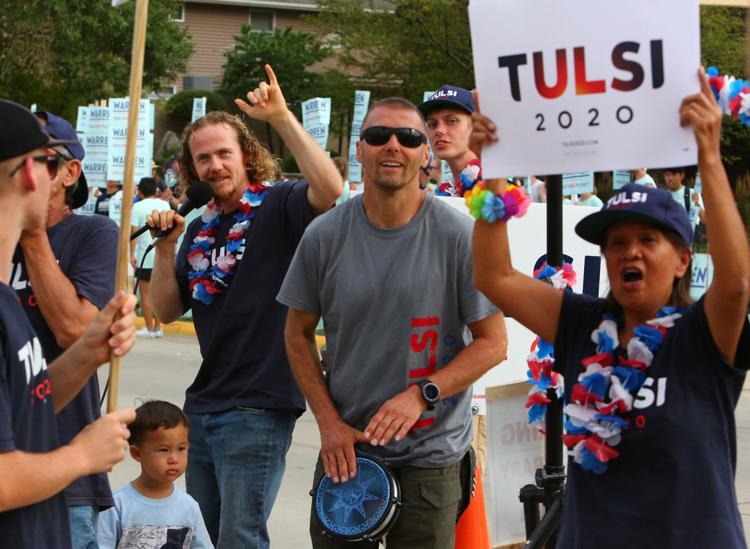 Iowa Democratic Wing Ding 2019 (9).jpg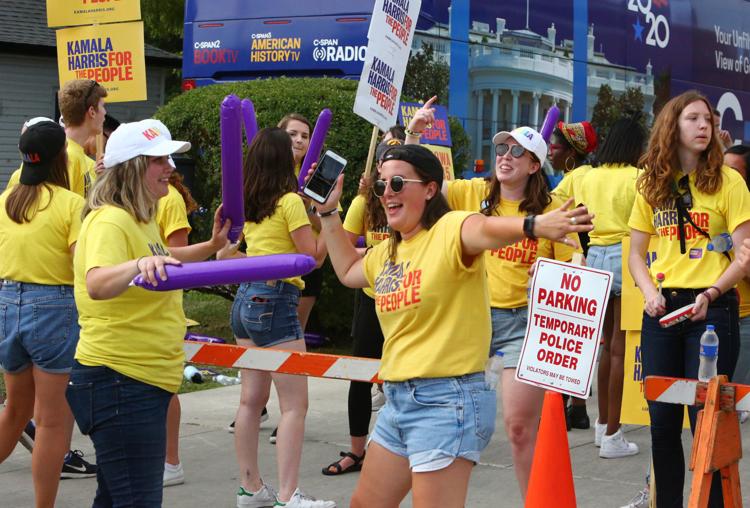 Iowa Democratic Wing Ding 2019 (46).jpg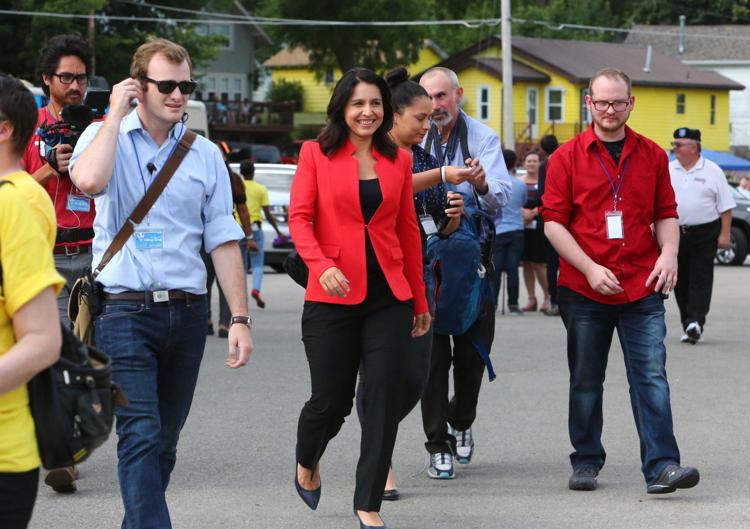 Iowa Democratic Wing Ding 2019 (10).jpg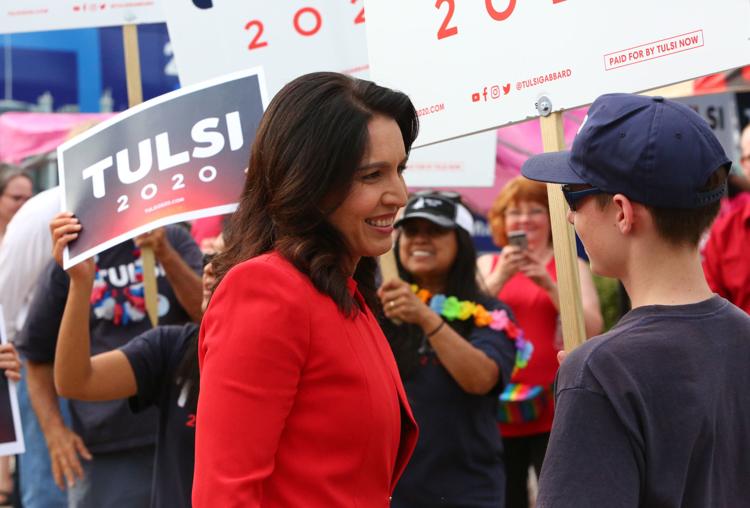 Iowa Democratic Wing Ding 2019 (11).jpg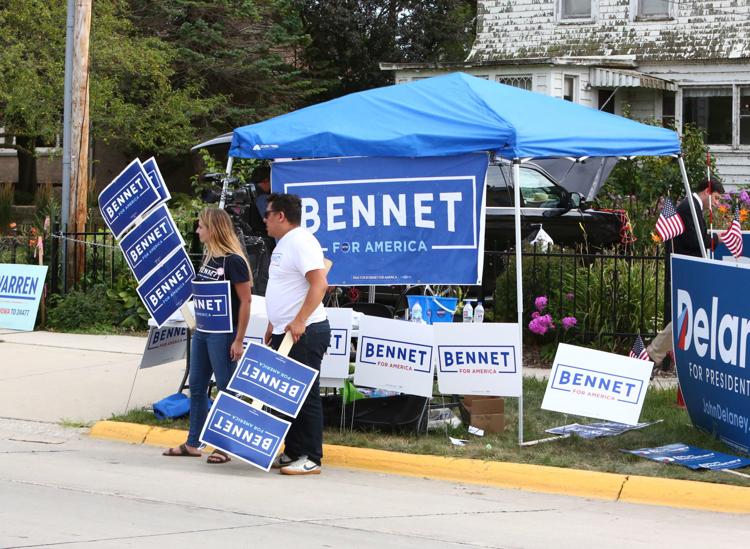 Iowa Democratic Wing Ding 2019 (12).jpg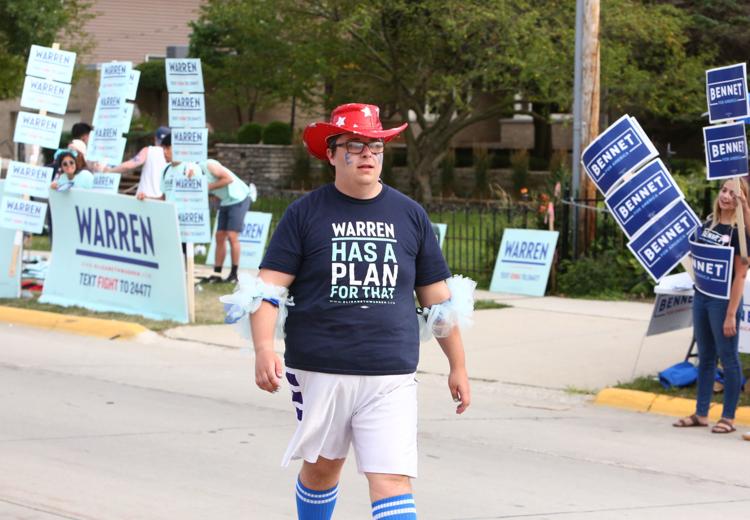 Iowa Democratic Wing Ding 2019 (13).jpg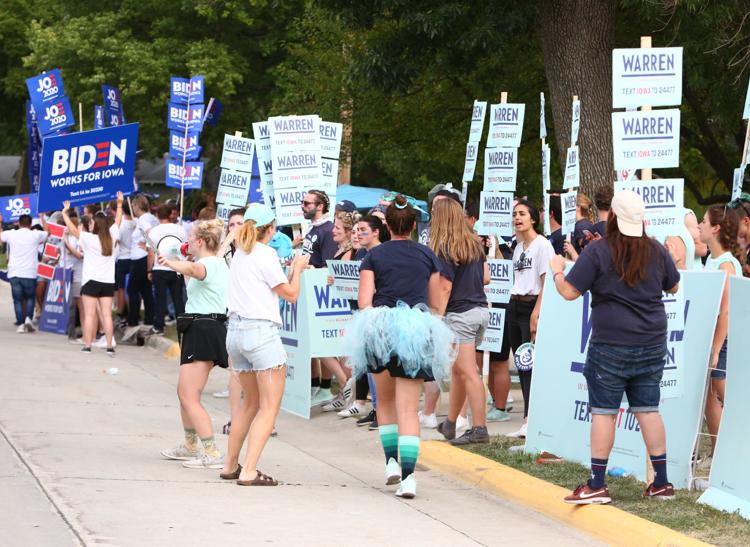 Iowa Democratic Wing Ding 2019 (14).jpg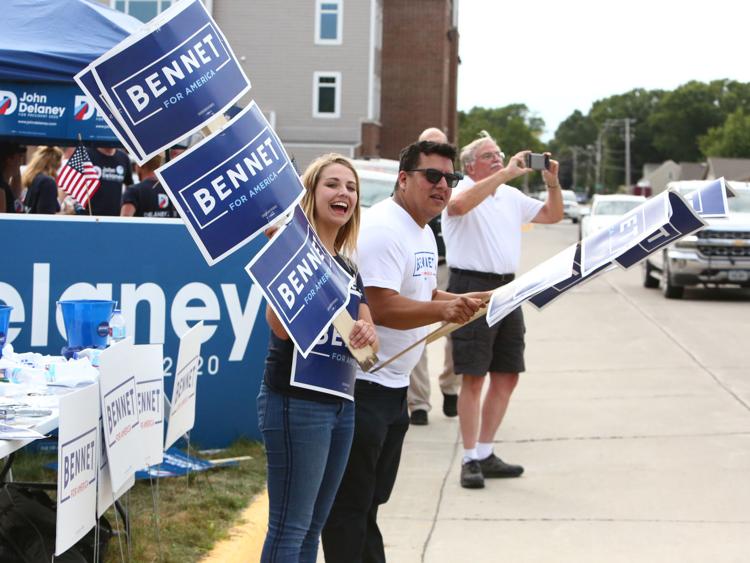 Iowa Democratic Wing Ding 2019 (15).jpg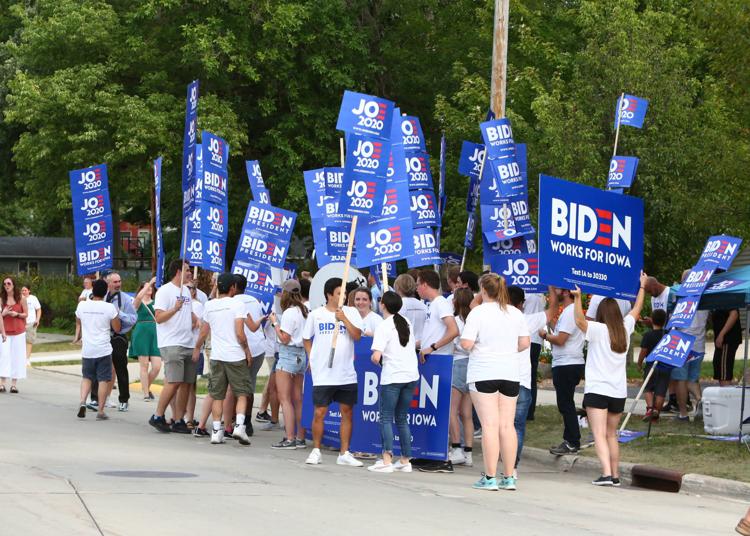 Iowa Democratic Wing Ding 2019 (16).jpg
Iowa Democratic Wing Ding 2019 (17).jpg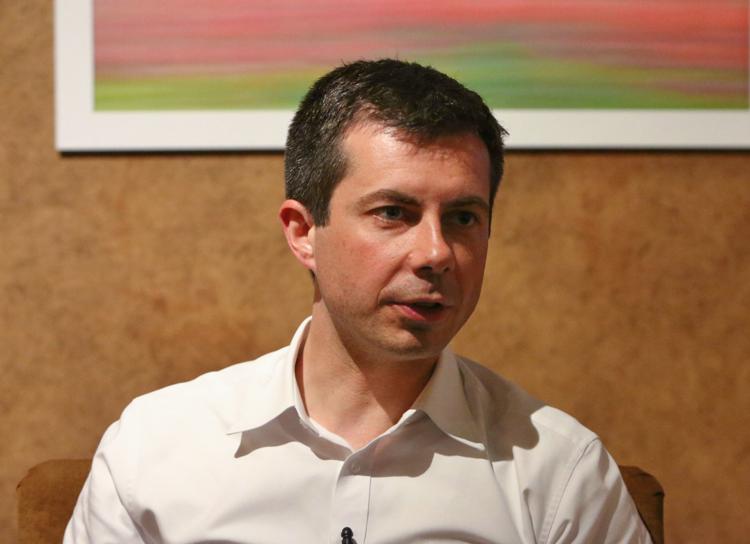 Iowa Democratic Wing Ding 2019 (18).jpg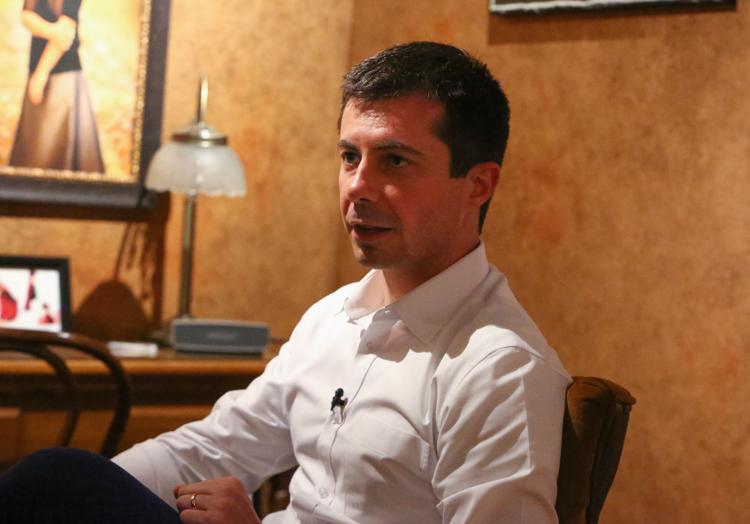 Iowa Democratic Wing Ding 2019 (19).jpg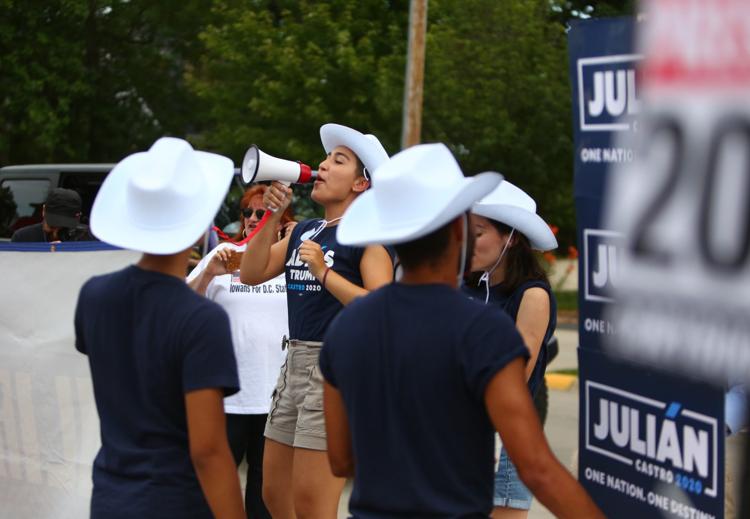 Iowa Democratic Wing Ding 2019 (20).jpg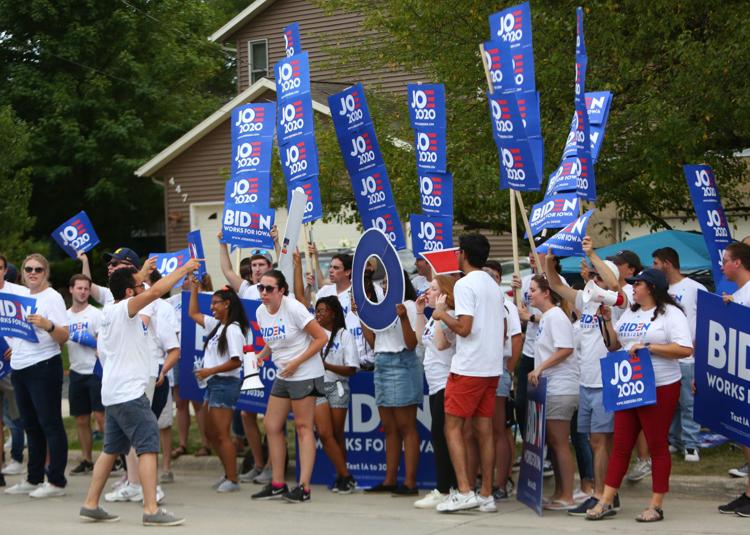 Iowa Democratic Wing Ding 2019 (21).jpg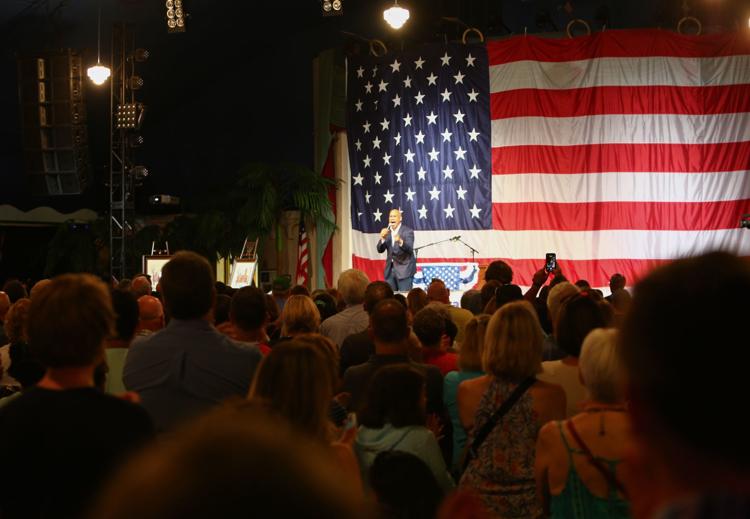 Iowa Democratic Wing Ding 2019 (22).jpg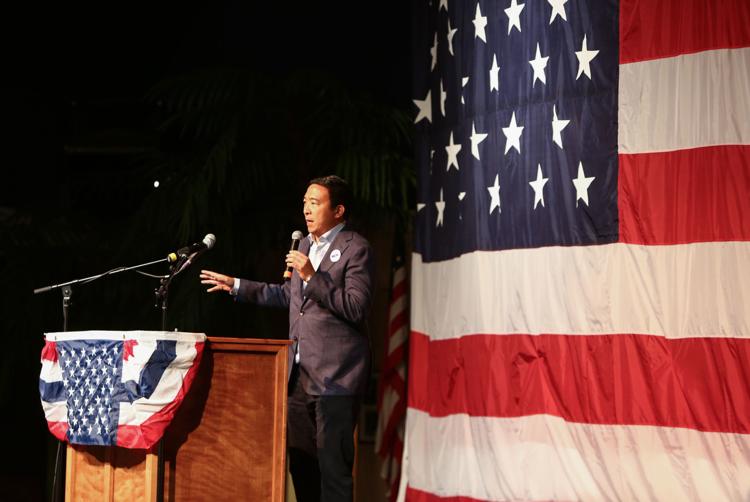 Iowa Democratic Wing Ding 2019 (23).jpg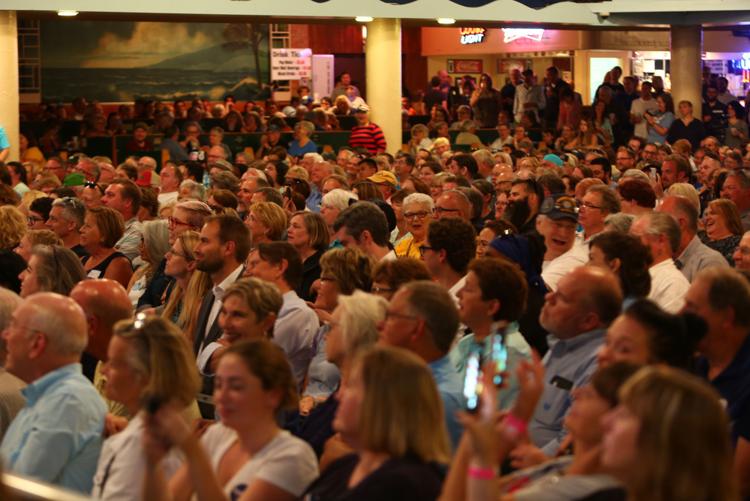 Iowa Democratic Wing Ding 2019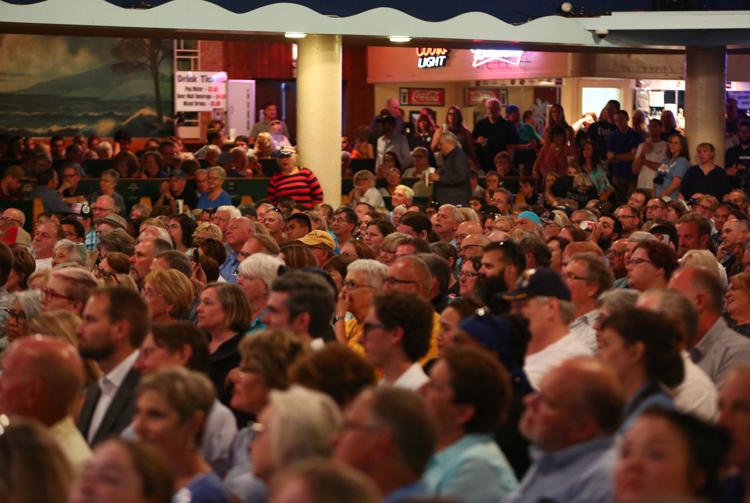 Iowa Democratic Wing Ding 2019 (25).jpg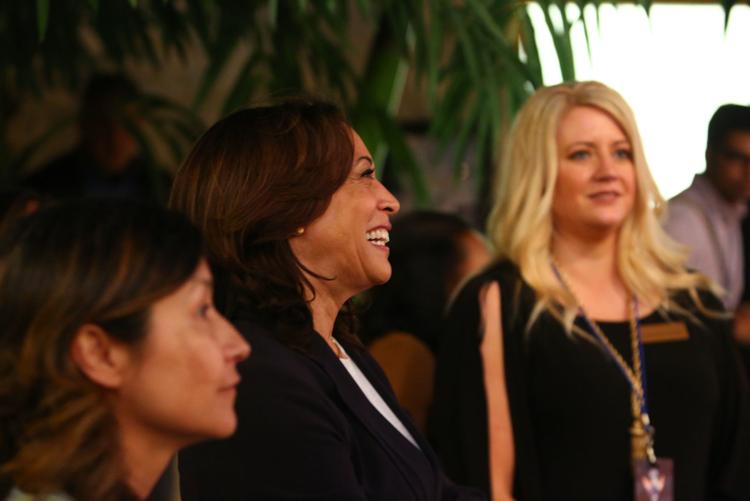 Iowa Democratic Wing Ding 2019 (26).jpg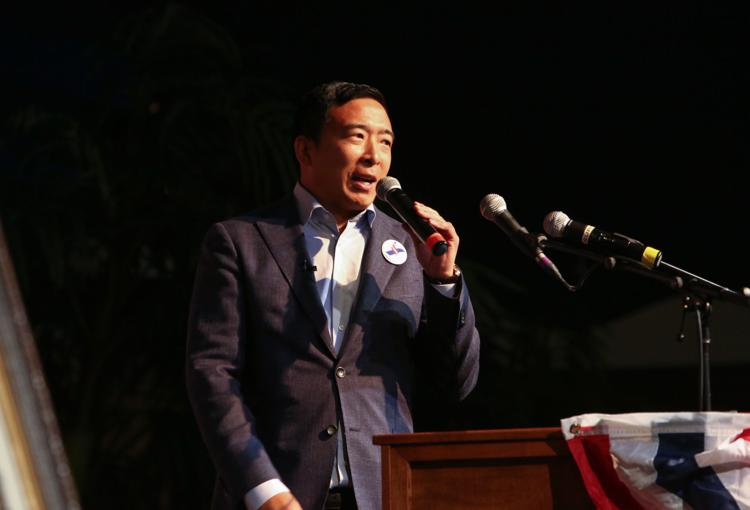 Iowa Democratic Wing Ding 2019 (27).jpg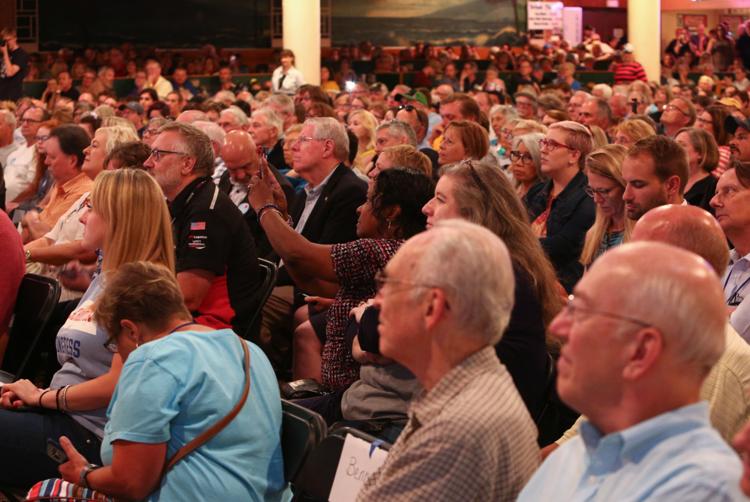 Iowa Democratic Wing Ding 2019 (28).jpg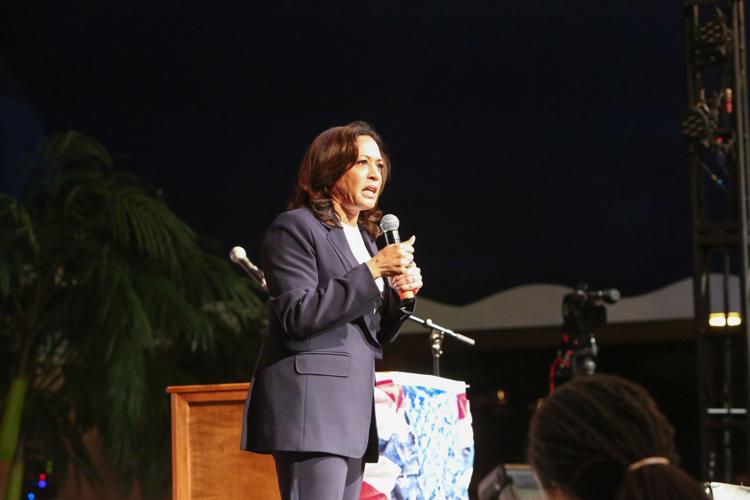 Iowa Democratic Wing Ding 2019 (29).jpg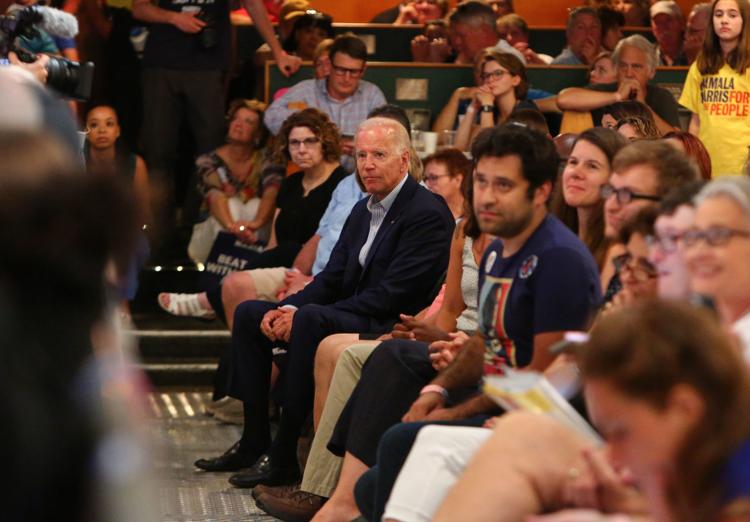 Iowa Democratic Wing Ding 2019 (30).jpg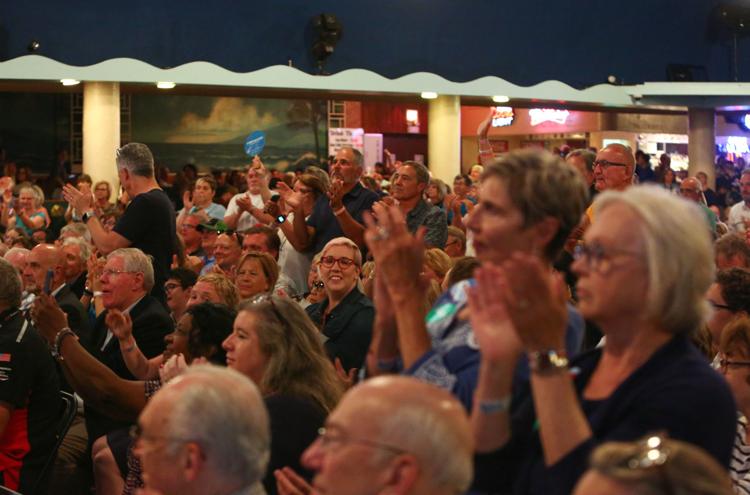 Iowa Democratic Wing Ding 2019 (31).jpg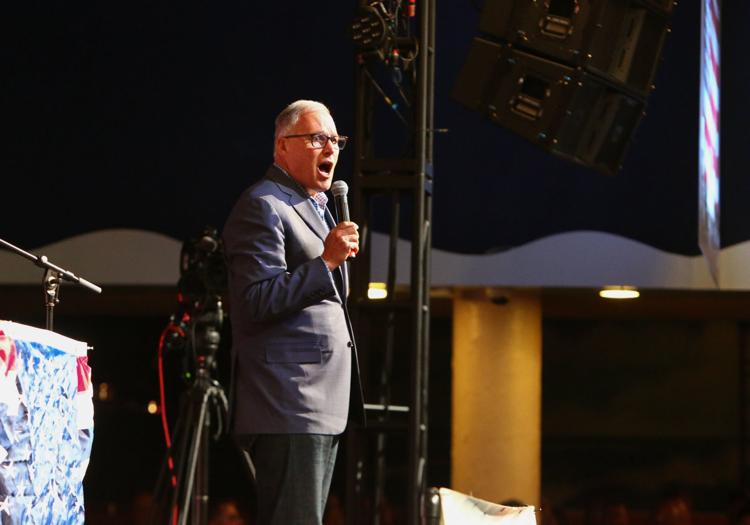 Iowa Democratic Wing Ding 2019 (32).jpg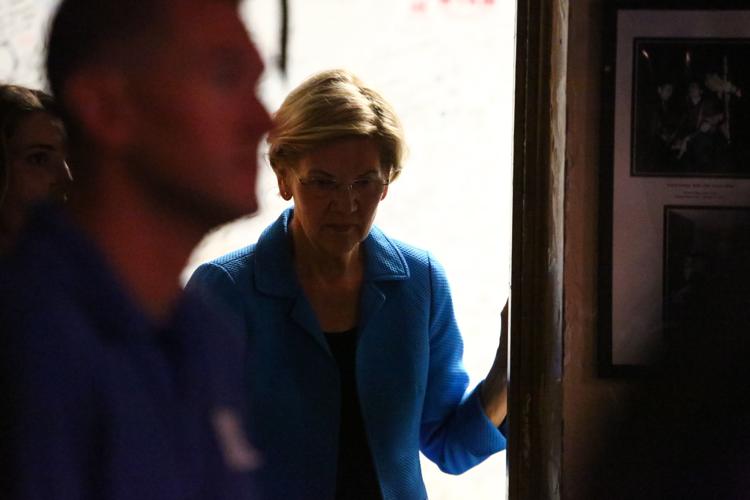 Iowa Democratic Wing Ding 2019 (33).jpg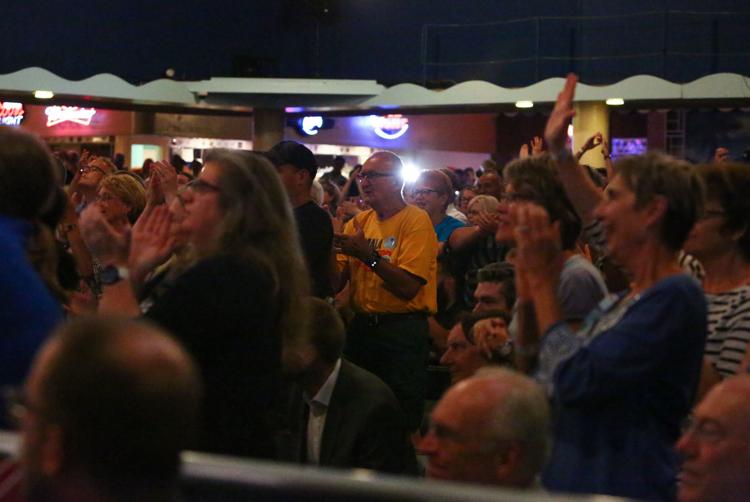 Iowa Democratic Wing Ding 2019 (34).jpg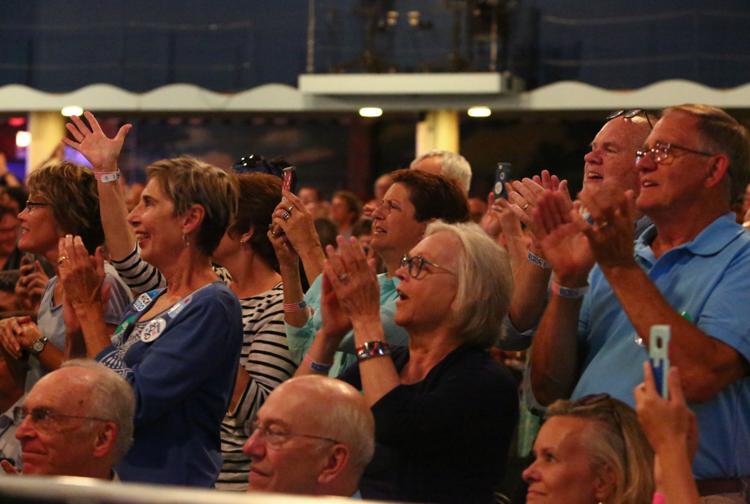 Iowa Democratic Wing Ding 2019 (35).jpg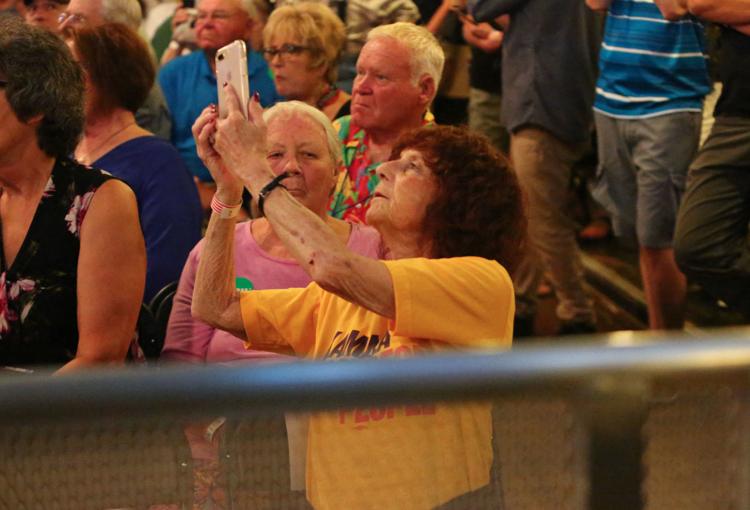 Iowa Democratic Wing Ding 2019 (36).jpg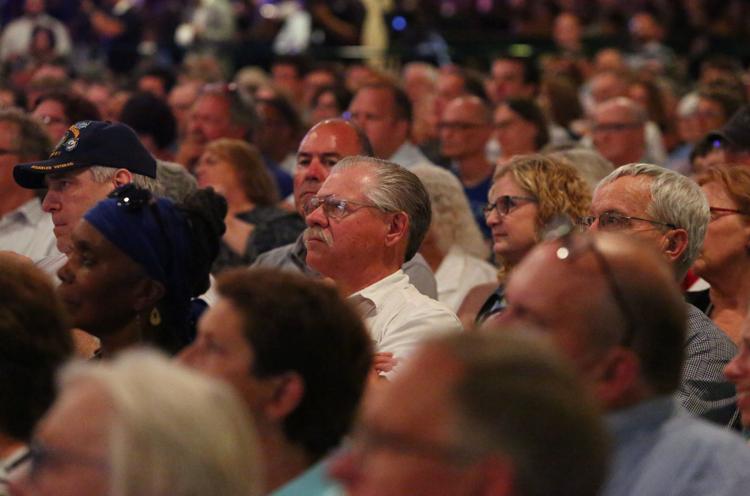 Iowa Democratic Wing Ding 2019 (37).jpg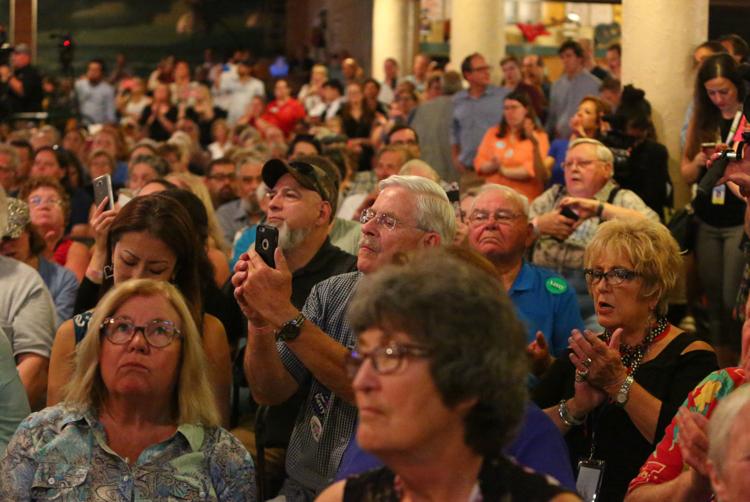 Iowa Democratic Wing Ding 2019 (38).jpg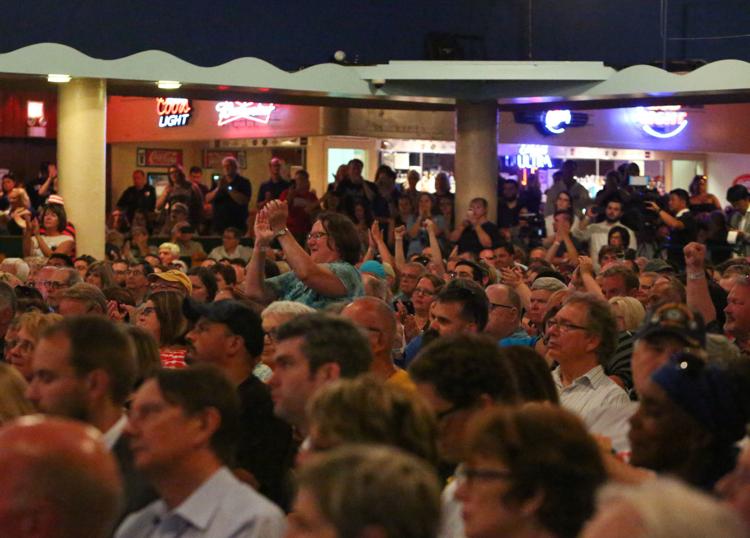 Iowa Democratic Wing Ding 2019 (39).jpg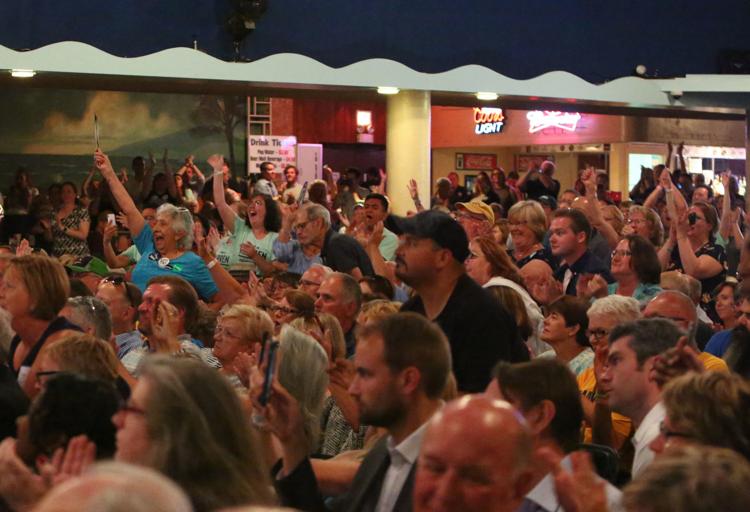 Iowa Democratic Wing Ding 2019 (40).jpg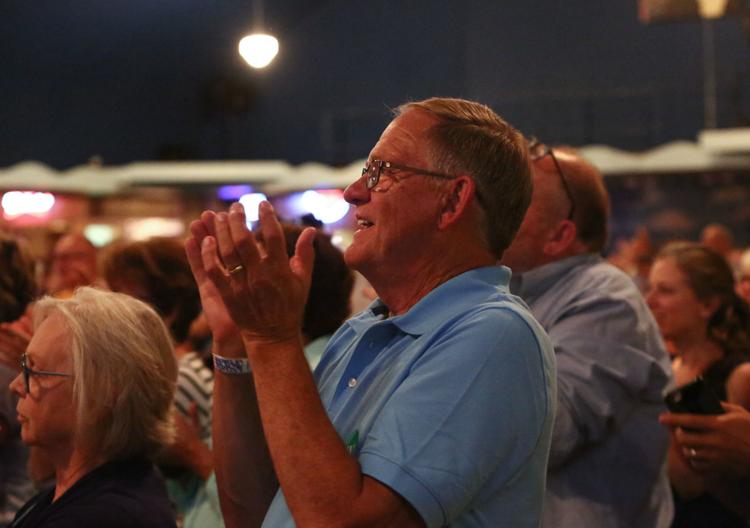 Iowa Democratic Wing Ding 2019 (53).jpg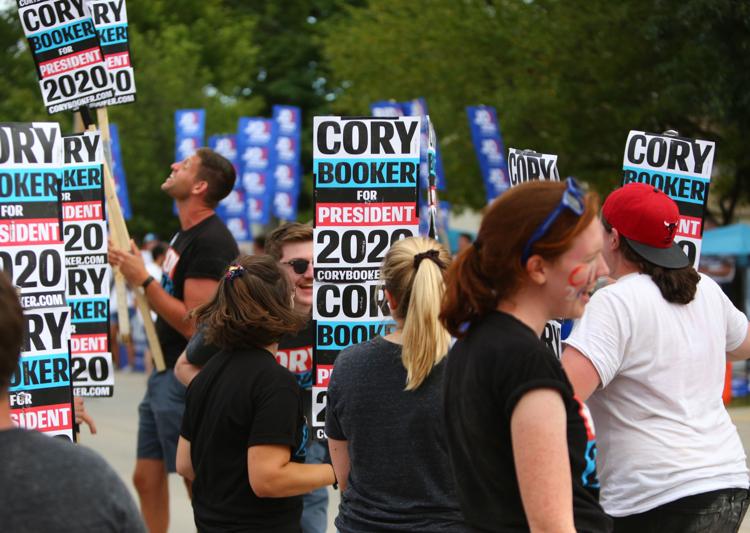 Iowa Democratic Wing Ding 2019 (51).jpg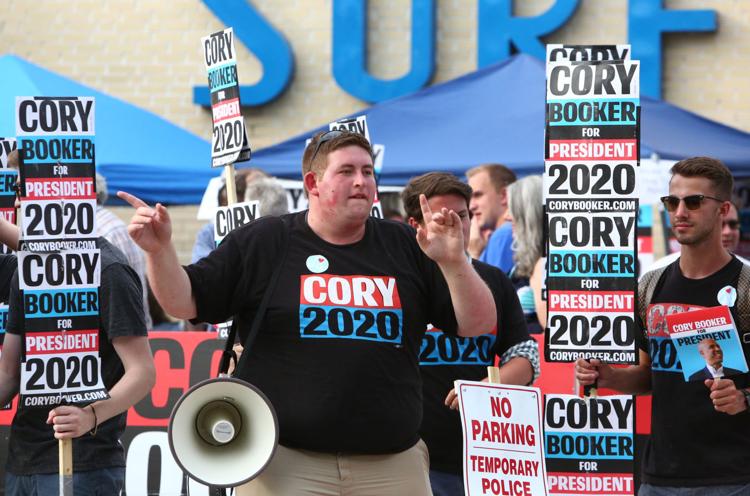 Iowa Democratic Wing Ding 2019 (52).jpg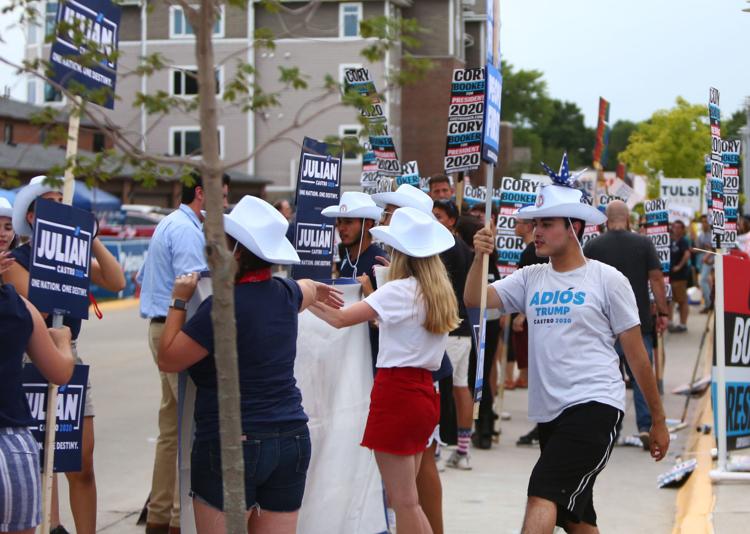 Iowa Democratic Wing Ding 2019 (41).jpg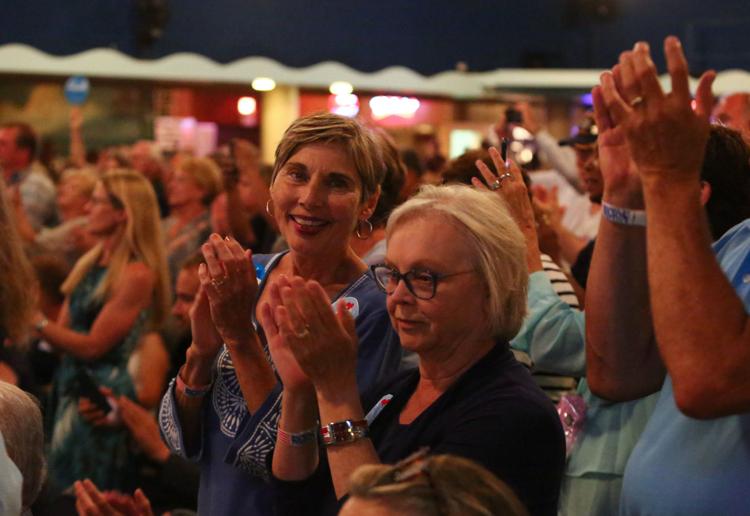 Iowa Democratic Wing Ding 2019 (42).jpg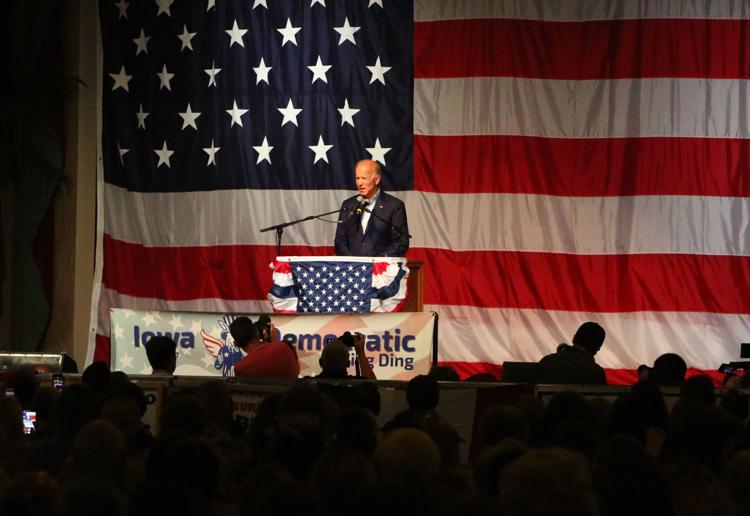 Iowa Democratic Wing Ding 2019 (43).jpg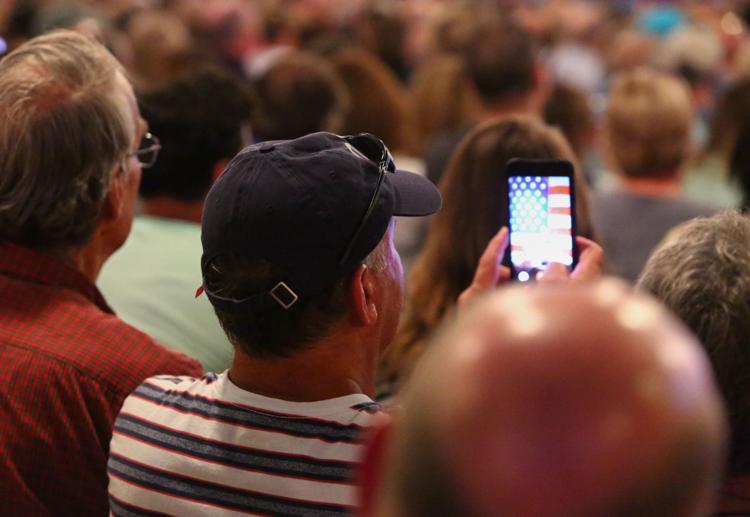 Iowa Democratic Wing Ding 2019 (45).jpg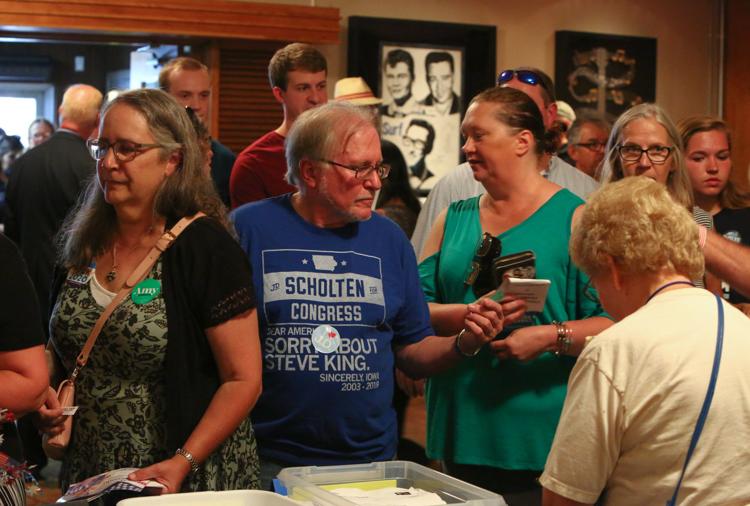 Iowa Democratic Wing Ding 2019 (47).jpg
Iowa Democratic Wing Ding 2019 (48).jpg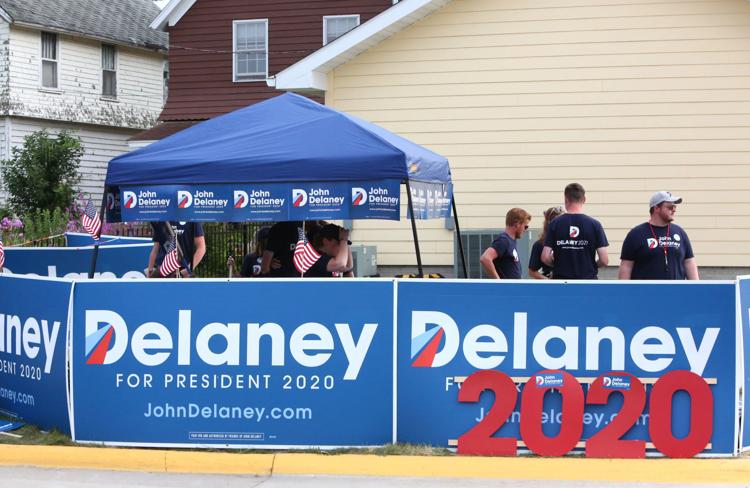 Iowa Democratic Wing Ding 2019 (49).jpg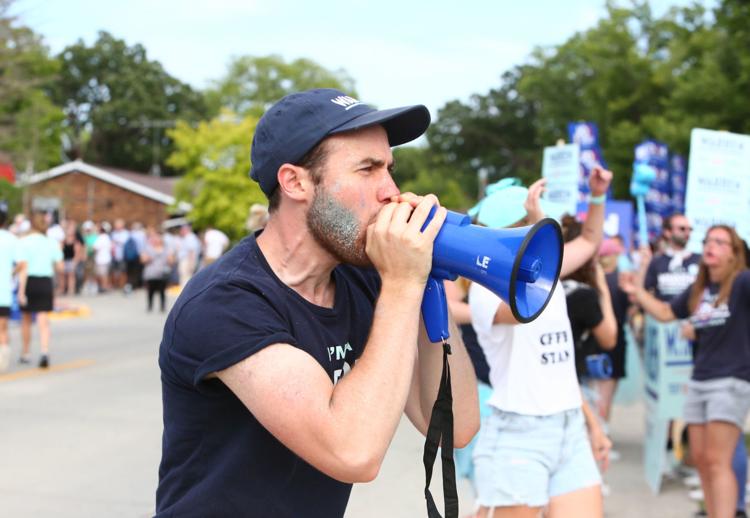 Iowa Democratic Wing Ding 2019 (44).jpg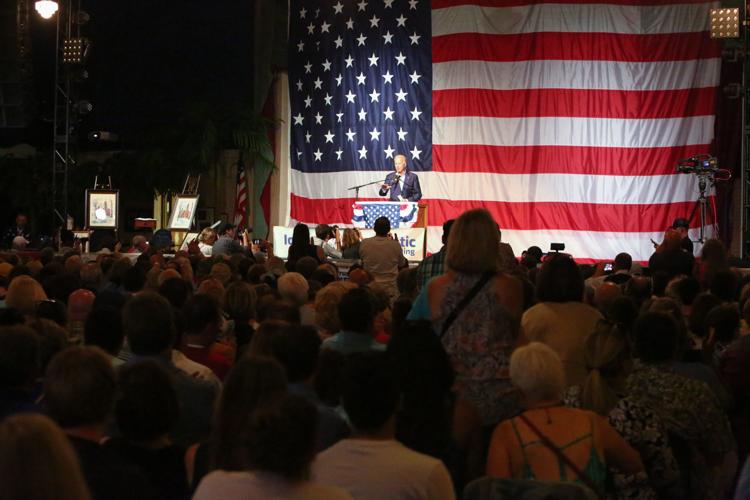 Iowa Democratic Wing Ding 2019 (50).jpg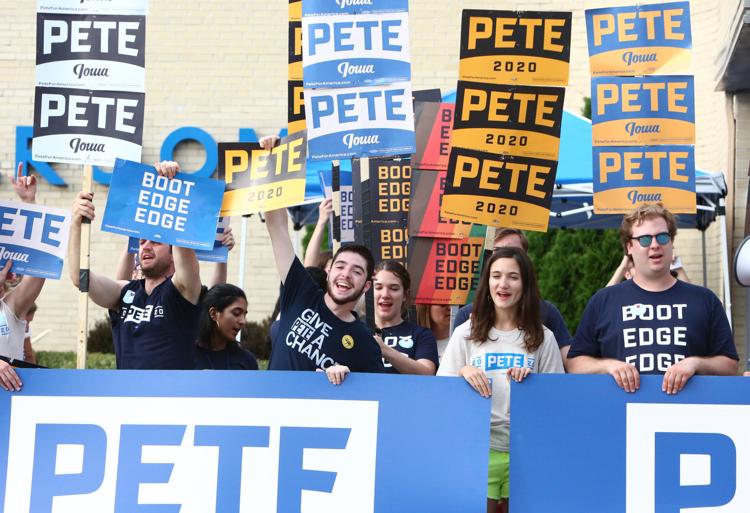 Skipper: 'That reminds me' to be grateful for thinking about the future
I see more evidence every day that I have reached the "That Reminds Me" stage of life. It seems like almost anything that is said or done reminds me of something from the past.
This gives me two concerns. One is that I'm afraid the next stage after "That Reminds Me" is the "I Can't Remember" status. This manifests itself in many ways. If I want to write a letter or note to someone – the old-fashioned way, with pen and paper – I have to remember to write it, then I have to make sure I have the right address for the recipient. Then I have to remember to have stamps on hand so I can mail it. Then I have to remember to mail it. For me, this whole process can take about a week.
But all of this is preceded by the "That Reminds Me" saga, and I have to be careful with this one. I do not want to find myself living in the past all the time. I would rather concentrate on something new rather than something old. I think that's good advice for individuals, for families, for communities and society as a whole.
In my case, I came to the conclusion that as I grow older, I am doing more and more things for the last time and fewer and fewer things for the first time. But, what to do?
I decided to take up cooking. So far, I have progressed past "A Man, a Can and a Microwave" to experimenting with honest-to-goodness recipes. I have a long way to go – but I can make a meatloaf that will have you begging for more.
But enough about me. What about communities and society looking forward instead of backwards?
Several years ago, I had occasion to interview a minister from out of town who came to Mason City to be the main speaker at a revival at a local church. During our conversation, he mentioned that as he traveled around the country preaching and speaking, he could always tell a lot about a local church before he ever stepped inside it.
He said church members would meet him and greet him and tell him all about their church. In some cases, he said, the conversation was always all about what the church had done in the past. With others, they talked excitedly about all the plans they had for the future. Those were the churches that evoked excitement, he said, and were most likely to succeed.
(They weren't talking about last week's meal. They were making meatloaf!)
In watching local government, particularly in recent years, I am struck by the emphasis on the future. I have had many conversations with Clear Lake City Administrator Scott Flory and Mayor Nelson Crabb over the years – and I can't remember either of them talking about how things used to be. Their emphasis is on what's happening and what's going to happen.
Happily, the same thing is happening in Mason City. City Administrator Aaron Burnett and Mayor Bill Schickel obviously can learn from the past but they don't waste a lot time talking about it. There's too much to plan and too much do.
Credit must be given to the city councils that provide the means for the communities to move forward and to Chad Schreck and the North Iowa Corridor Economic Development Corp. for helping to open the doors of opportunity.
The meatloaf's in the oven, folks.
Washburn: Spur-of-the-moment hunt yield Thanksgiving entrees
I was beginning to feel the pressure. With the Thanksgiving holiday less than a week away, my turkey dinner was still running wild and free in the big woods.
Perhaps I should backtrack a bit and begin by saying that Thanksgiving is one of my all-time favorite holidays. Roast turkey, homemade dressing, cranberries, pumpkin pie – I can never get enough. I love Thanksgiving so much that we celebrate the day twice.
The first celebration takes place on the official Thursday holiday – a huge family event where the head count usually exceeds 40. The second round is much smaller and is the dinner where I'm responsible for supplying an acorn fattened, fresh-from-the-woods wild turkey. Wild turkeys rarely come easy, of course. Sometimes I pull it off. Sometimes I don't. In the case of the latter, we make do with a store-bought Butterball – pop-up timer included.
So far this fall, most of my free time has been spent in pursuit of ducks, geese and deer. And although I possessed two valid turkey tags, I had yet to attempt bagging our traditional Thanksgiving entree. With the clock about to run out, it was now or never. Time to grab the bow, call and decoys and head for the timber.
Launching a spur of the moment hunt, it was mid-afternoon before I finally reached the oak timber. A late start to be sure, but worth a try. A short turkey hunt is better than no hunt at all. Upon entering the woods, I soon found evidence that there were at least some birds using the area – an encouraging start. Much of the woodland contained thick understory and visibility was restricted. But near the edge of an iced over wetland, I discovered a small opening that allowed a clear view for at least 20 yards. After setting my portable blind near the edge of the ice, I placed two decoys – one hen and one jake – out front. Once situated, I announced my presence by scratching out five loud yelps on a box call. With introductions complete, I settled back to see what would develop.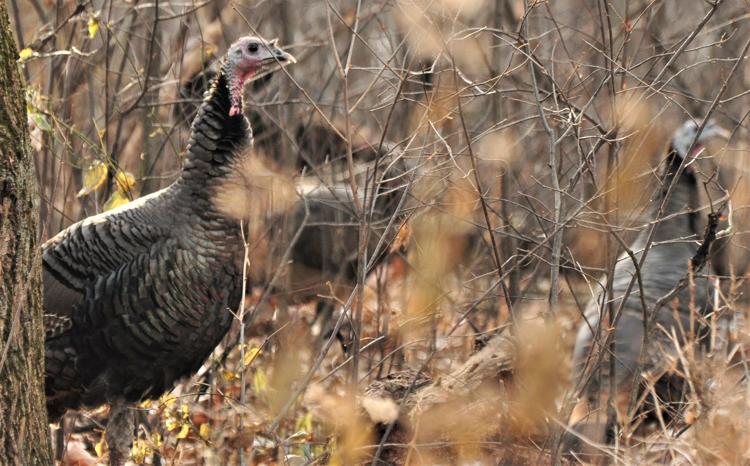 For the next hour, I entertained myself by watching a variety of songbirds while continuing to fire off a loud series of calls every few minutes. While trying to identify a movement inside the thick brush to my left, I suddenly realized that the object was the head of a turkey. Detecting additional movements, I quickly realized that a group of several wild turkeys was making its way in my direction. Emerging into the clearing, the flock contained more than dozen hens as well as some young-of-the-year males commonly referred to as jakes. I had come to the woods to hunt, but with multiple birds in plain view, I couldn't resist taking a few photos. Now that they had arrived on the scene, two of the larger jakes seemed especially eager to show my counterfeit jake exactly who was in charge. When the closest bird turned broadside, I laid the camera aside and prepared to take the shot.
I was using a sixty-pound, Osage orange longbow handcrafted by retired Lake Mills police chief, Dave Thomas. Backed with rattlesnake hide and natural sinew, the bow spits an arrow with deadly accuracy. Today would prove to be no exception. When the arrow hit home, the jake did a giant back flip and that was it. This year's turkey dinner was in the bag. But the show wasn't over. Upon witnessing the quizzical behavior of their slain comrade, the flock went predictably berserk. Uttering a bizarre combination of yelps, cutts and cackles, the birds rushed to the decoys with wings flailing. Trading bow for camera, I continued taking photos as the agitated birds continued their performance.
It eventually occurred to me that, with a second tag sitting in my pocket, maybe I should try for a second turkey. Wild turkeys are, after all, as extremely delicious as they are entertaining. When the flock had first emerged from the brush, I noticed that one of the hens was sporting a nice beard. I quickly decided to try for that bird. Relocating the hen within the milling flock, I took careful aim and, amazingly, put a second bird in the bag.
I couldn't believe it. My very first turkey hunt of the season, a little over one hour in the woods, and I had collected two prime birds for the table. Things like that don't happen every day. It had been a remarkable adventure.
As I made my way back to the truck, I suddenly had an idea. Why stop at two celebrations? With the birds already in hand, maybe this would be the year to enjoy three Thanksgiving dinners. When it comes to roast turkey, I can never get enough.
What a Globe Gazette News+ membership can do for you:
A deeper examination of local issues than you'll find anywhere else.
Two products in one – not everything that's in the print edition of the Globe Gazette is on our website, and not everything on our website is in the print edition.
Access to newspapers.com archives dating back two years.
The ability to carry your local news with you and receive alerts instantly as news unfolds.
Advertising that frequently gets you deals you won't find anywhere else.
1.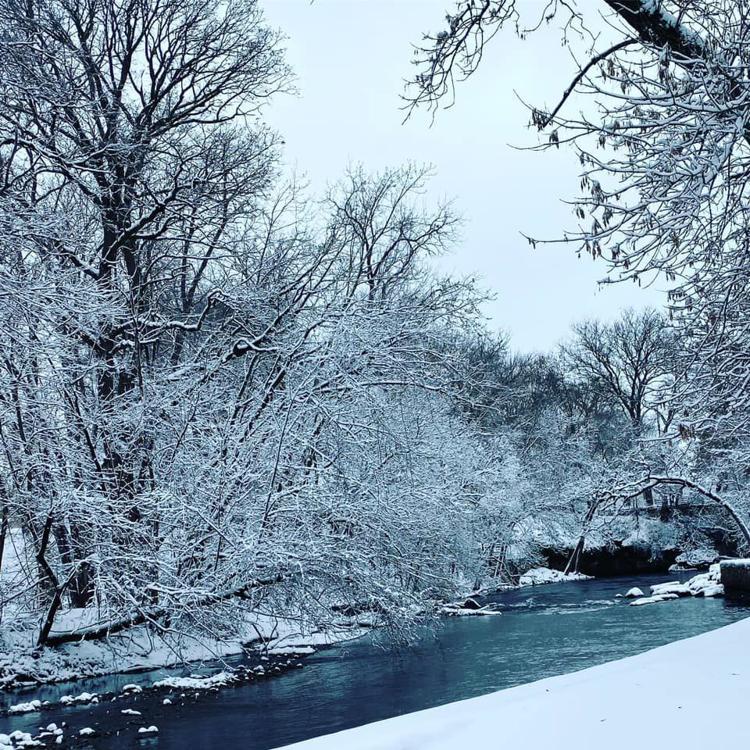 2.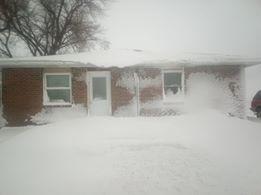 3.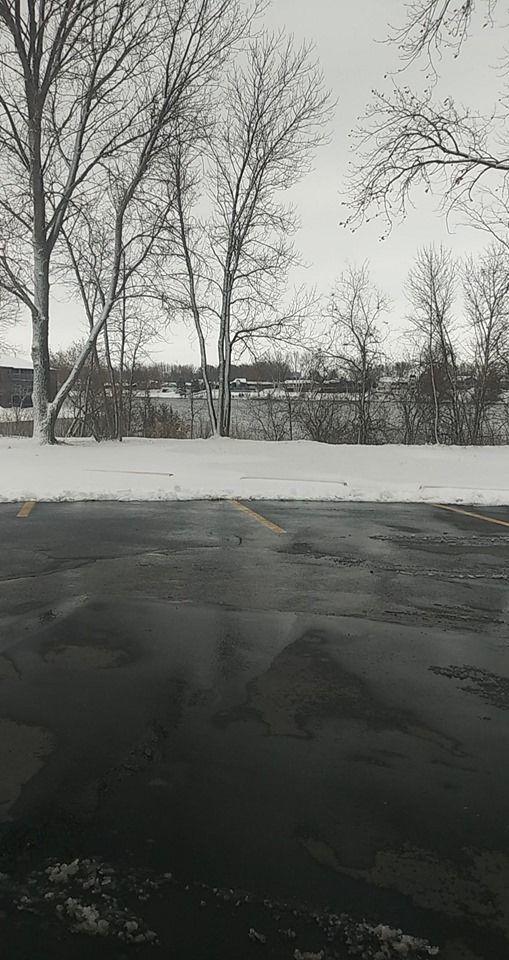 4.
5.
6.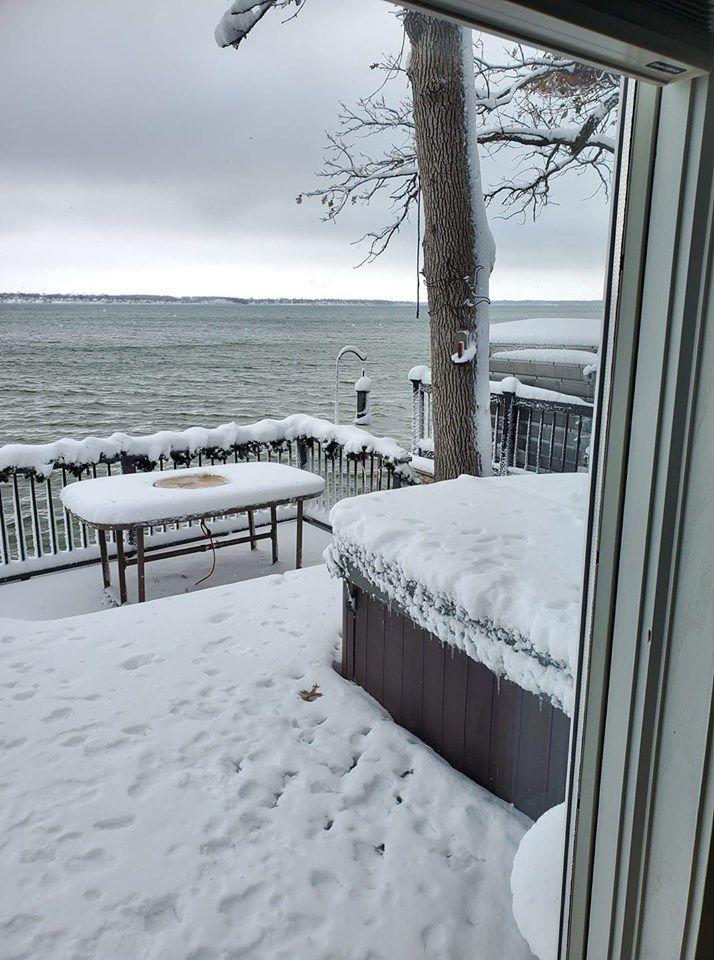 7.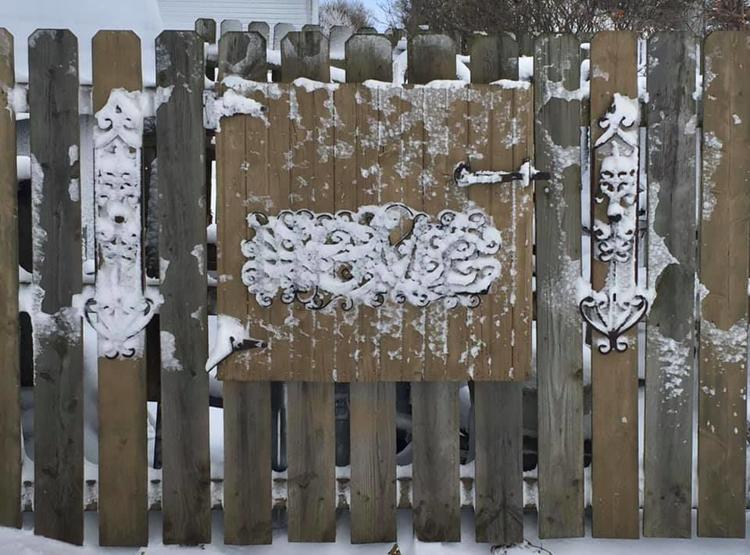 8.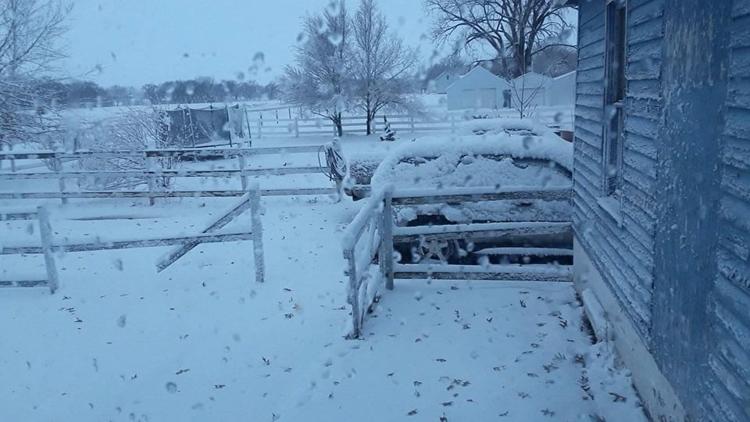 9.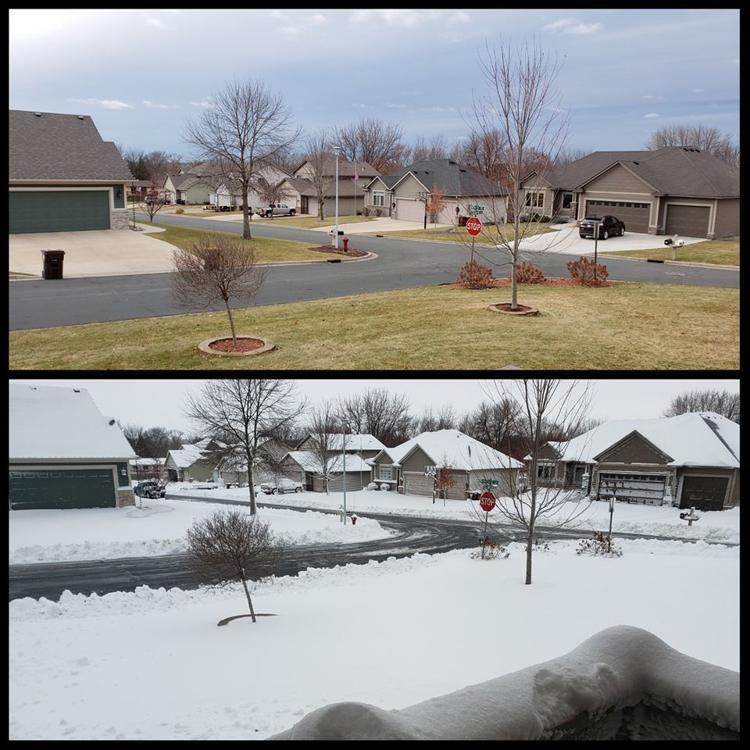 10.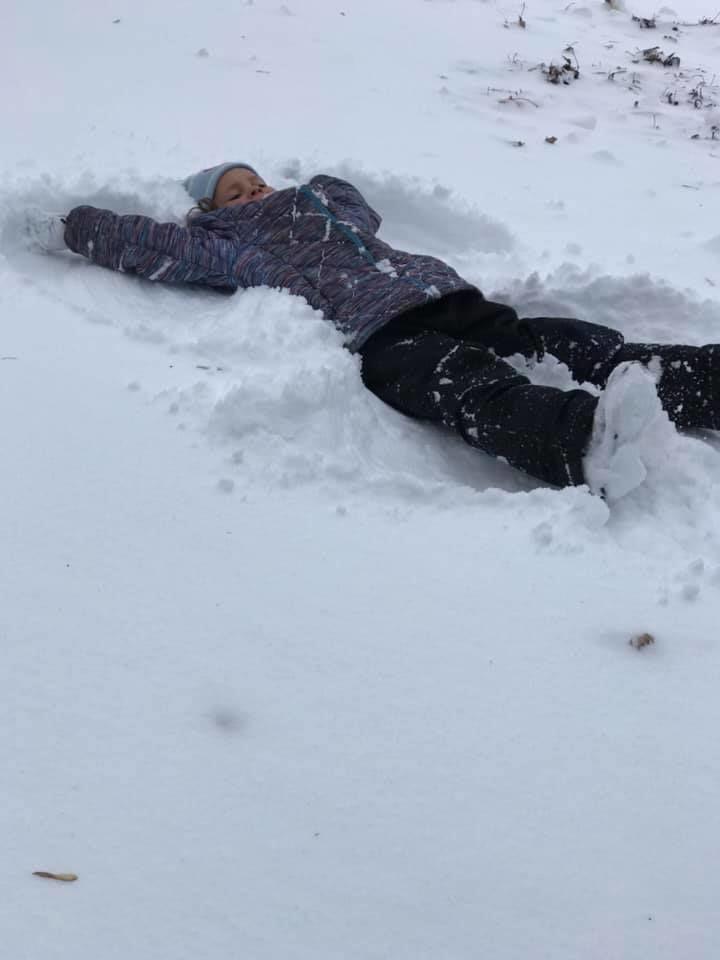 11.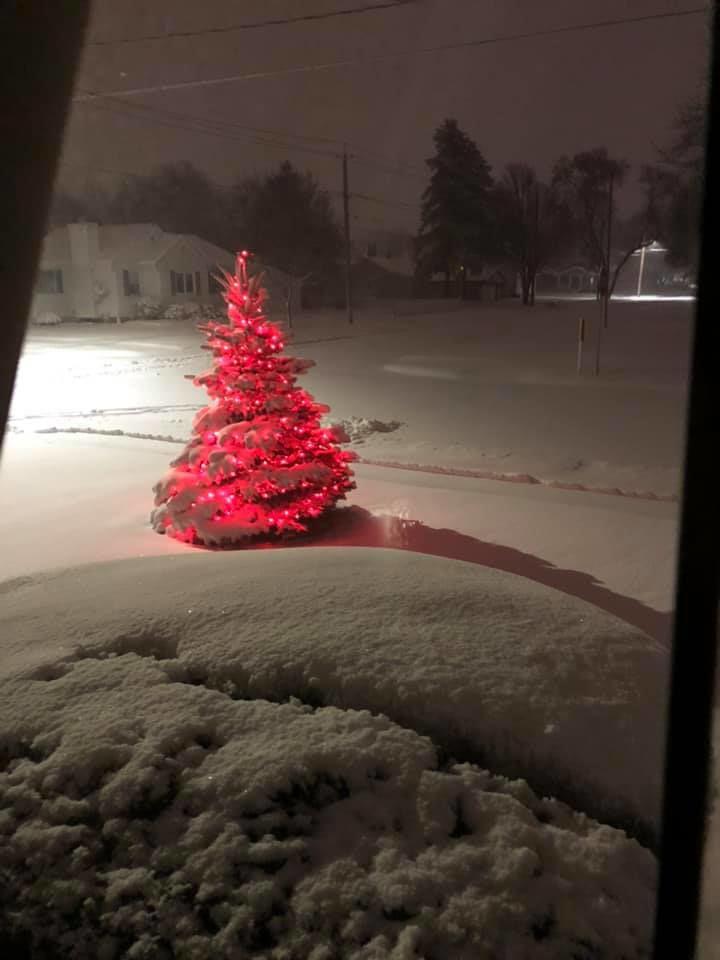 12.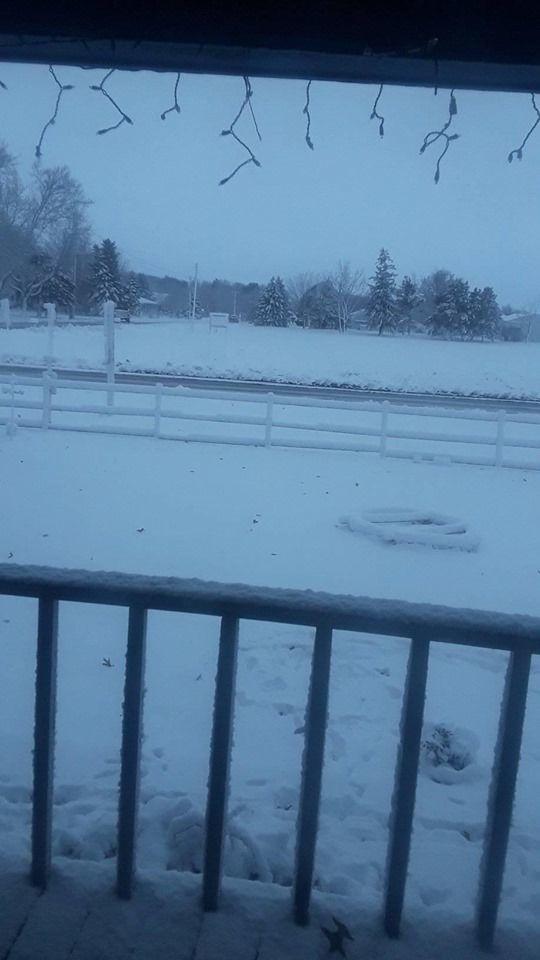 13.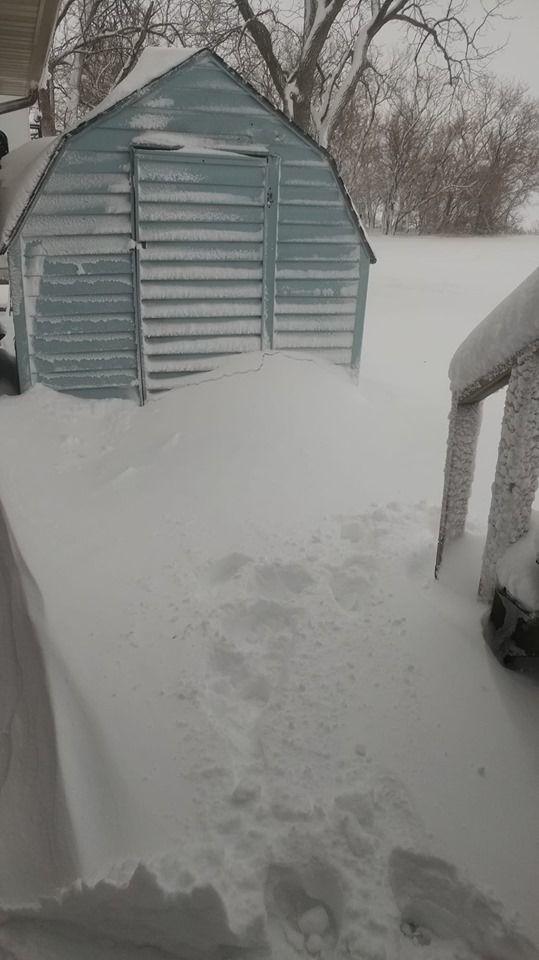 14.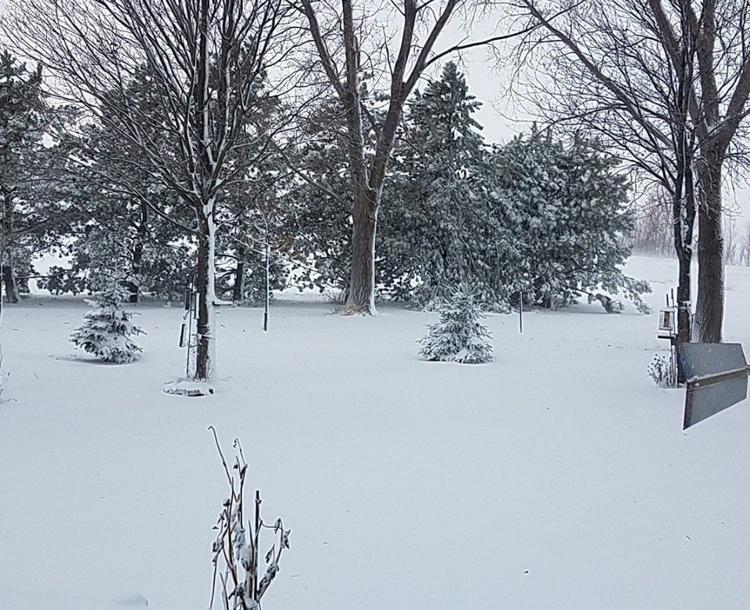 15.
16. Fareway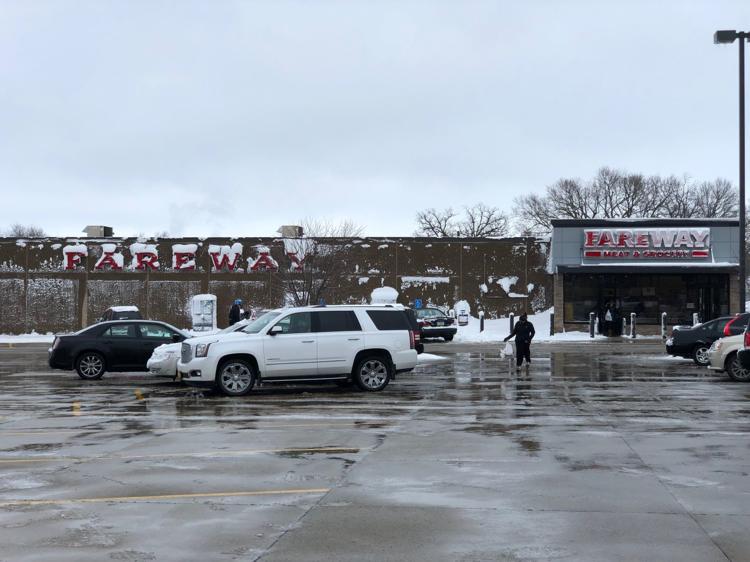 17.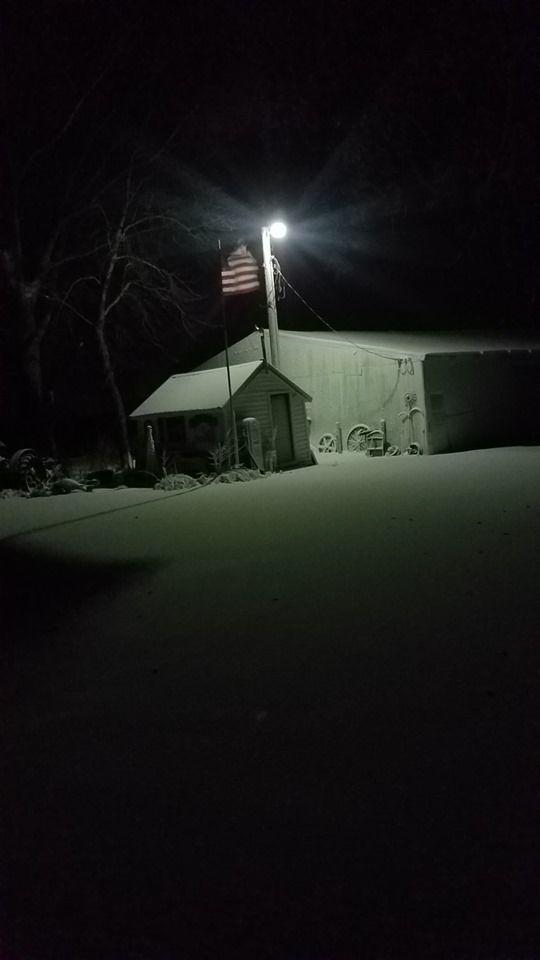 18.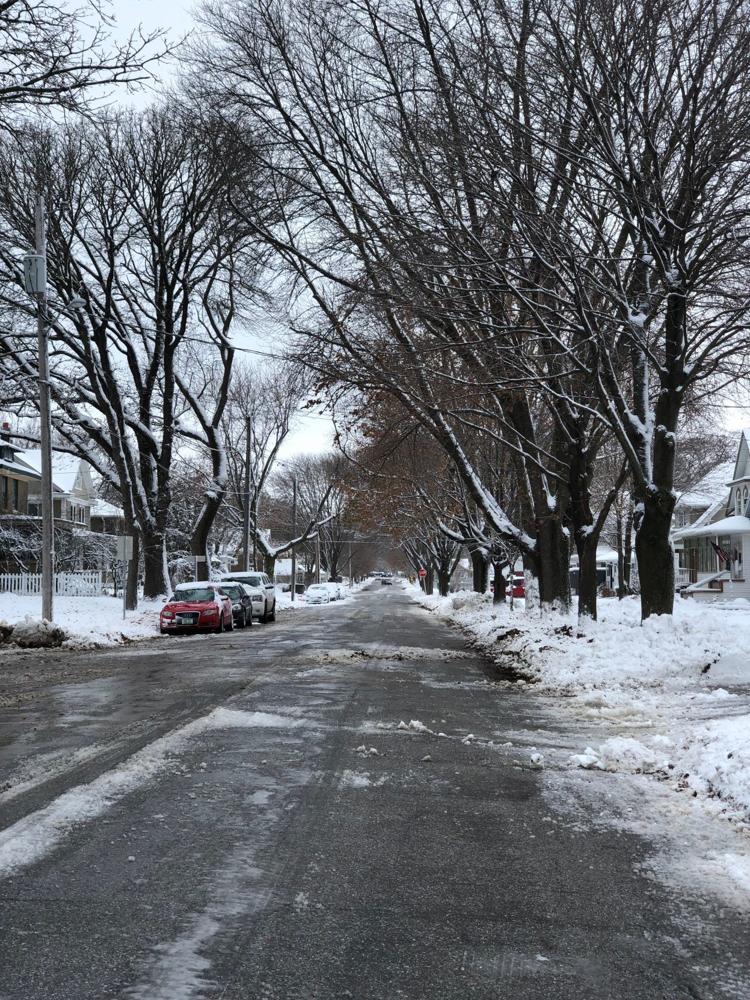 19.
20.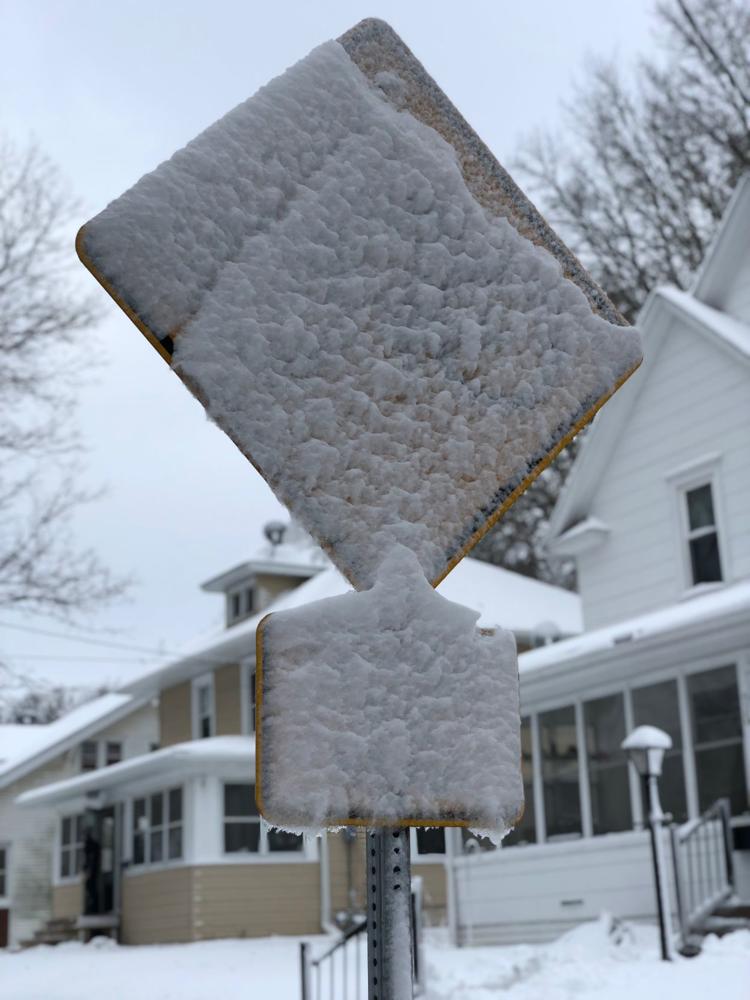 21.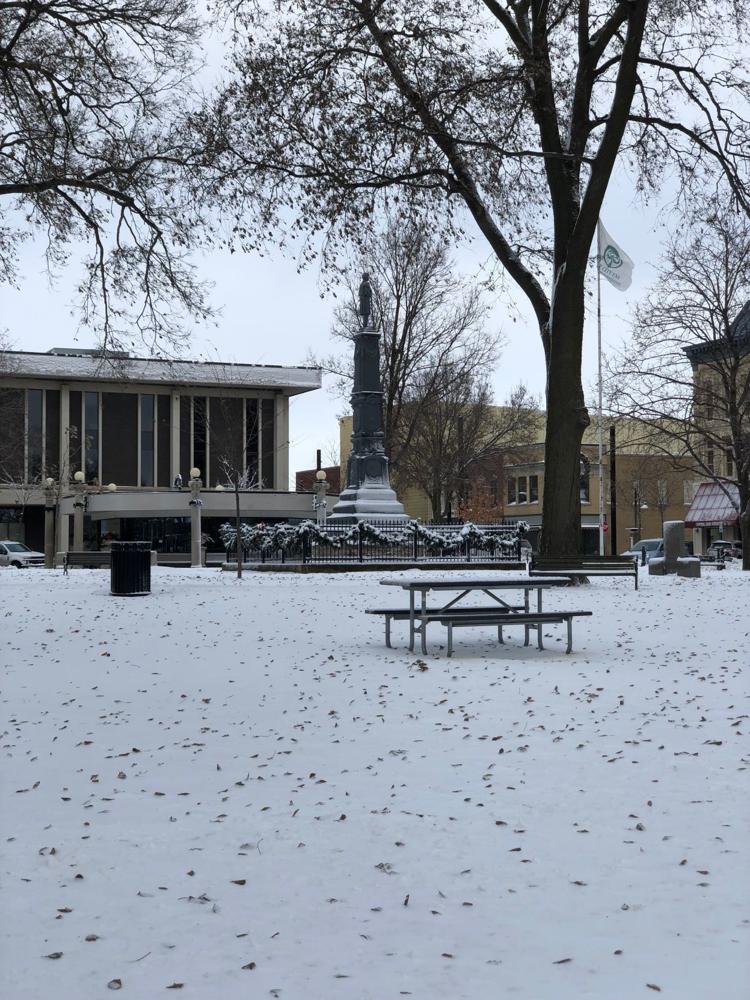 22.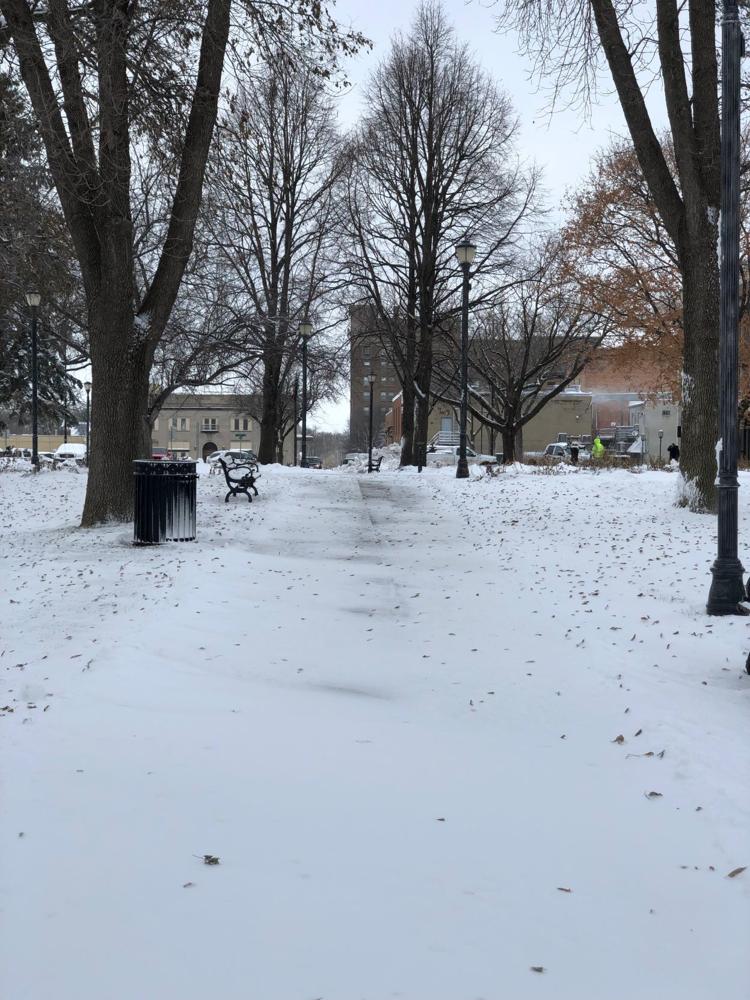 24.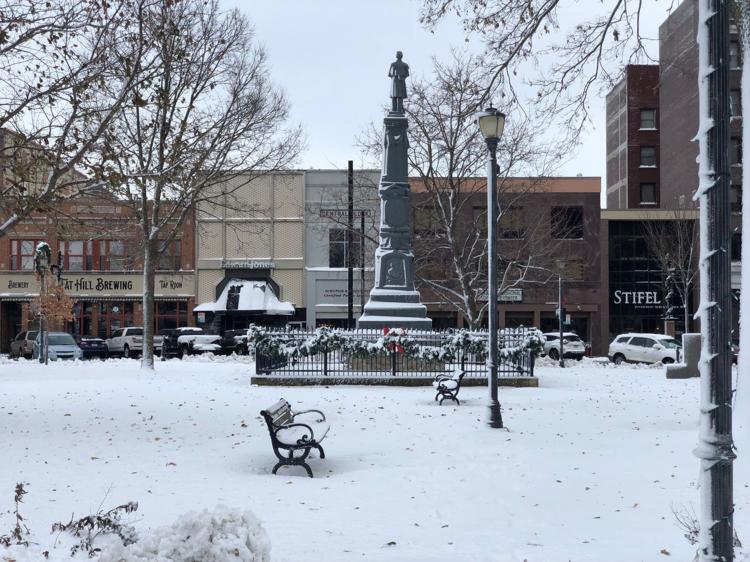 25.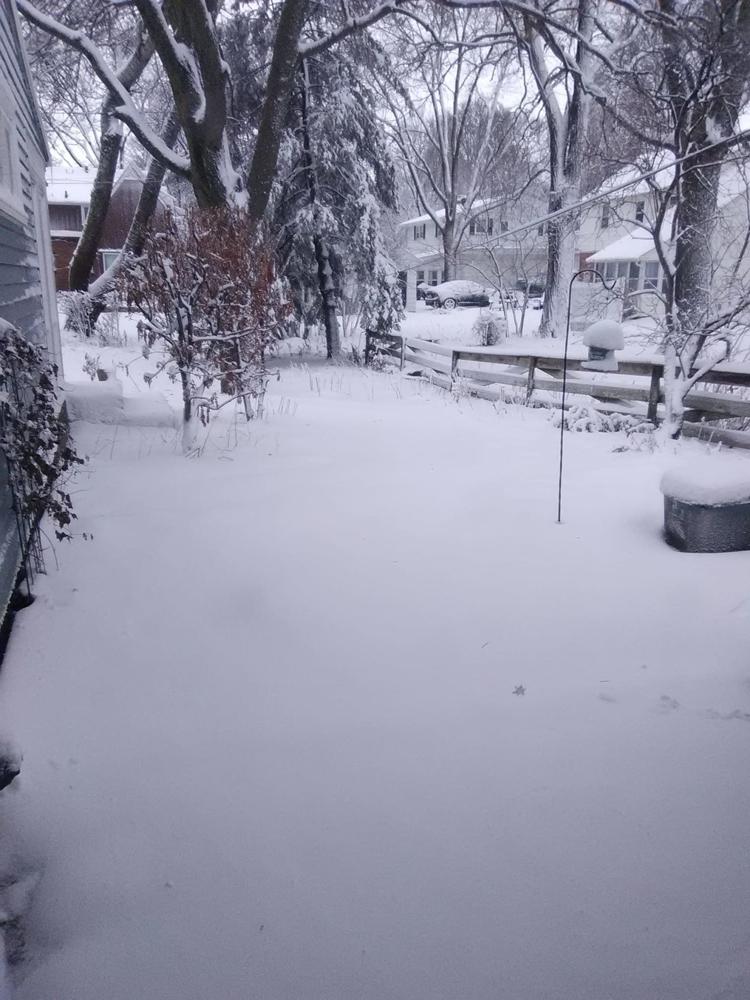 26.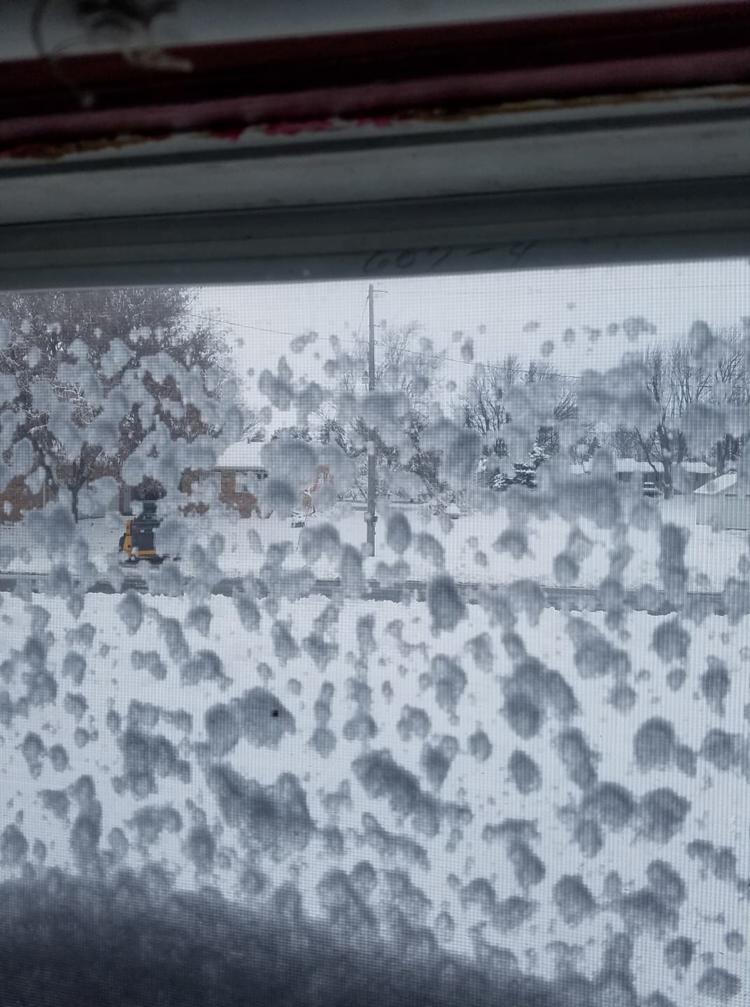 27.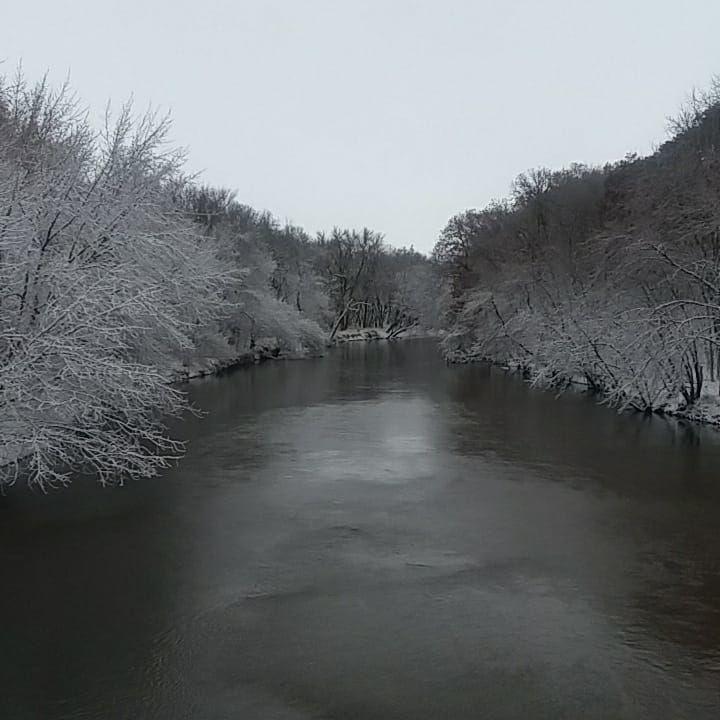 28.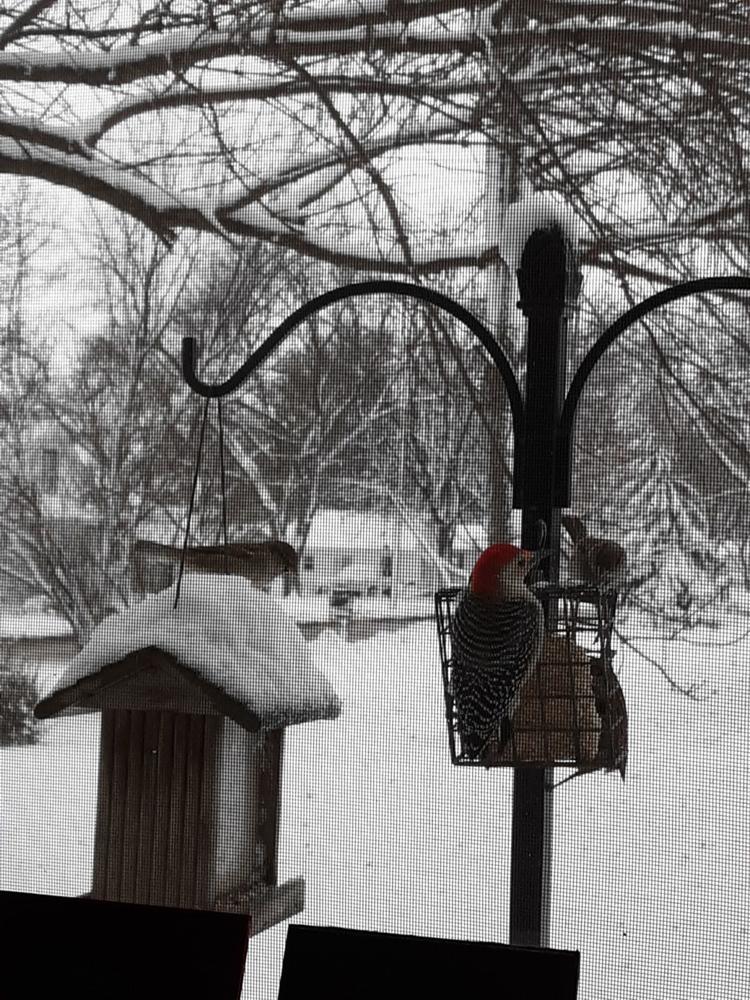 29.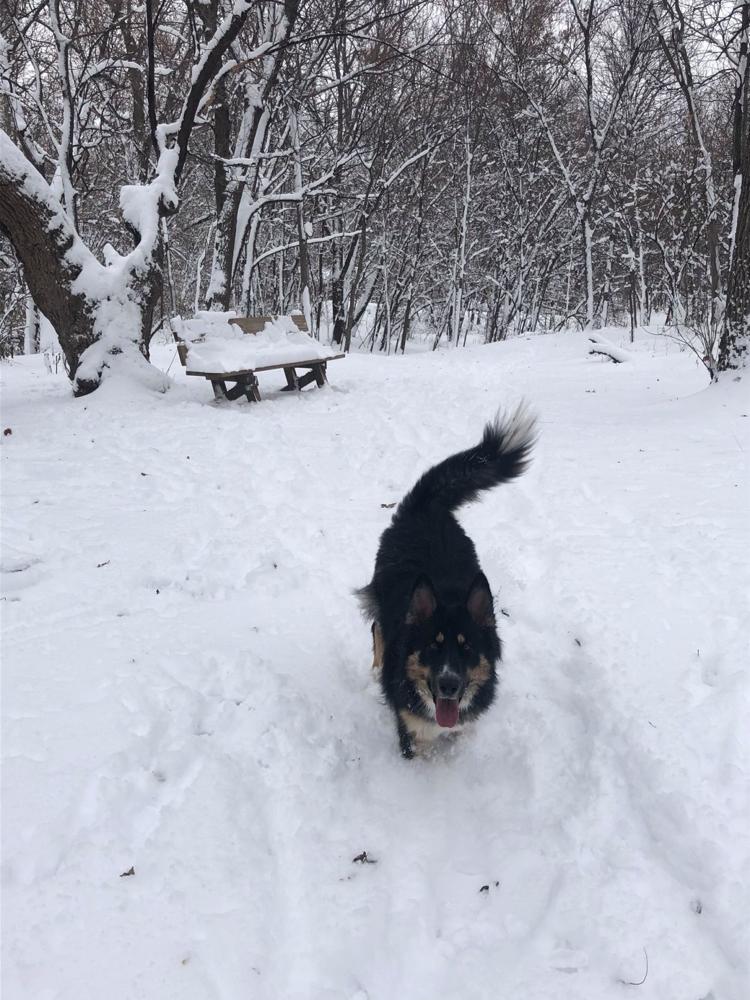 ADD YOUR VOICE TO THE DISCUSSION: Become a member
What a Globe Gazette News+ membership can do for you:
A deeper examination of local issues than you'll find anywhere else.
Two products in one – not everything that's in the print edition of the Globe Gazette is on our website, and not everything on our website is in the print edition.
Access to newspapers.com archives dating back two years.
The ability to carry your local news with you and receive alerts instantly as news unfolds.
Advertising that frequently gets you deals you won't find anywhere else.
Randall: A wandering mind encounters tough question
Why do some thoughts just seem to show up out of nowhere and keep you thinking about them for days?
Please don't tell me that never happens to you.
My brain is like a mental play list set on shuffle that randomly picks an idea and says, OK, let's see how she'll dance to this one.
Are random thoughts really random, or are they meant to help us understand something?
Lately, I've been working on this two-part question that showed up in my head out of the blue: What are the most life-changing decisions you have made, and how would your life be different if you'd never made them?
It isn't a hard question. The answers are fairly obvious. The hard part is trying to figure out why I'm even asking it.
The first big decision I made in life was what kind of person I wanted to be. To decide that, I studied people I admired: My grandparents, parents, aunts, uncles, teachers and parents of my friends. On the whole, they were kind, decent, hard-working and God-fearing people. Best of all, they seemed to like me. So I decided to try to be like them. It was a decision I've not always kept as well as I should, but I keep trying.
My second big decision was whether (and how) to go to college. I liked school. I liked feeling smart. And I basically had two choices. I could find a way to go to college. Or I could go to work in a textile mill with my mother and older sister.
I decided to go to college. But how? My family had no money. My mother dropped out of high school to get married at 15. My stepfather never learned to read. We could barely afford to eat, let alone pay for tuition.
But here's a thing I discovered. Making a decision to do something important doesn't mean you have the resources or even the slightest clue of how to go about it. It just means you're willing to follow your heart and leave the rest to God.
Thanks to my best friend's parents, who encouraged me to take a test, I won a scholarship. College taught me a lot. Mostly how to daydream. Other decisions would follow. Some were good. Some not so much.
But my next big decision — one of the most important I'd ever make — was to marry someone I loved and admired and could enjoy being with for however long we might have.
What next? Not everyone needs to have children. But I knew beyond a doubt that I did. The doubts came later after the kids were born (three babies in five years.) But those doubts never lasted for long.
Choosing to be a mother was the best choice of my life. It made me smarter, stronger, wiser, humbler and happier than anything I'd ever done.
Choosing a career after my children were in school was a big decision, but it wasn't really a choice. I didn't choose to be a writer. Writing chose me. Doors opened and I wandered in. But looking back, I realize that even then, I was following my heart.
When my husband lost a four-year battle with cancer, a friend offered me this wise advice:
"The challenge for you now," he said, "having lost your loved one, is to live a life that is honoring to his memory, while at the same time, that life moves forward so that only one person has died and not two."
The decision to follow that advice has been one of the most difficult and rewarding I've ever made. It led me, years later, to marry, once again, someone I loved and admired and would enjoy being with for however long we might have.
Looking back at the decisions we've made in the past, both good and bad, can help us decide how to live going forward. As my old college history teacher use to say, those who fail to study history are doomed to repeat it.
What are the most life-changing decisions you've made over the years?
What are the ones you will make today?
Guebert: Milk shakeup just beginning with Dean's downfall
While many in the U.S. dairy sector focus on why the nation's largest milk bottler, Dean Foods, filed for bankruptcy Nov. 12, the smart money—if there is any smart money left after four years of crushingly low milk prices—is focused on what's next.
What's next is what's always next when your business is built on shrinking markets, declining margins, and a relentless rise in production: more tough times.
Dean Foods' crack-up, though, is so big and its market presence is so broad that what happens next to it will impact dairy farmers, processors, bankers, and coop members alike from Boston to Minneapolis. Maybe worse is that this sour mess was predictable, if not avoidable.
And, in fact, it was predicted by Peter Hardin, the publisher and editor of The Milkweed, a monthly dairy newspaper based in Brooklyn, Wisconsin. On the front page of its January 2019 edition, Hardin asked in blaring red ink, "Dean Foods: Preparing for Bankruptcy???"
As the three question marks attest, Hardin doesn't do nuance. He does, however, do his homework.
In late 2018, Hardin came across a note in a Dean Foods' quarterly Securities and Exchange Commission filing that reported the company had created something called the "Dean Foods Receivables Securitization Facility." That "facility" allowed Dean to place "$450 million … beyond the reaches of the bankruptcy process."
Why, Hardin wrote, would Dean Foods "cook up an Ivy League MBA scam to shaft suppliers and lenders by hiding up to $450 million in liquid assets" from "the bankruptcy process?"
The answer — 94-year-old Dean Foods was headed into the tank — also pointed to the dairy sector's overall failing health. After decades of rising competition, increased corporate consolidation, and growing integration between dairy cooperatives and corporate processors, hardly anyone in the fluid milk business is able to make any money nowadays.
In fact, the market is bleeding itself white. From 1979 to 2017, U.S. fluid milk consumption dropped from 247 pounds per person to 149 pounds. Worse, sales of non-dairy "milks" like soy, almond, palm and oat ballooned 61 percent from 2013 to 2017.
Compounding those struggles are major food sellers like Walmart. In 2019, Walmart began to buy, bottle, and sell its own milk. In the process, it began to eliminate regional milk bottlers and fluid milk-selling farmers from its supply chain.
That trend will continue. It won't be long before American farmers become as commoditized as milk and chicken, since the food they'll grow will be for specific farm-gate-to-dinner-plate giants like Walmart and Costco.
That streamlining already means fewer, freestanding processors like Dean and, in turn, even fewer milk marketing cooperatives and dairy farmers. In a way, Dean Foods is just the first, hulking victim.
Volunteering to be the second might be Dean's largest fluid milk supplier, Dairy Farmers of America, which is now in "advanced discussions" to buy Dean. On the surface, DFA's move makes sense. After all, Dean is the biggest milk buyer from DFA's 14,000 farmer-members and still owes DFA $172.9 million for milk it bottled but never paid for.
But DFA and Dean have a checkered past. In 2007, both (and others) were sued by farmers who alleged antitrust violations between the coops and the processors. "Neither company admitted wrongdoing," notes Food Dive, a website that tracks food news, "but Dean Foods settled for $140 million in 2011. DFA settled for $168 million in 2013."
As such, dairy farmers from the East Coast to the Midwest should ask themselves two questions.
First, if Dean and DFA already have a failed past and a rocky current relationship, how will DFA make any money bottling and selling milk without lowering the price it pays for members' milk it hopes to bottle?
Secondly, who exactly is DFA going to sell its members' now-cheap milk to? Deans Foods' biggest customer was Walmart. So, who's left?
The answers aren't pretty. Then again, spilled milk never is.
Bookworm: There's a lot we don't know about 'Snow'
Your shovel has been waxed.
You've got good boots and six bags of animal-safe sidewalk salt, so nobody's gonna slip on any ice. There are fresh spark plugs in the snowblower, logs for the fireplace, and you're good to go. They say it's going to be a long winter, but with some hot cocoa and "Snow: A Scientific and Cultural Exploration" by Giles Whittell, you'll be ready.
As a self-described lover of snow, Giles Whittell recalls the day his mother read "Little House in the Big Woods" to him, because it struck him so: they were living in Nigeria then, and the story seemed like "air conditioning in book form ..."
From that tale, sprung a fascination with cold, white stuff.
But wait. "White" isn't really the proper way to describe snow, he says; snow is actually translucent. It's also somewhat of a miracle that it falls at all, since it "requires a special set of circumstances" to be what it is, "as if in defiance of the cosmos."
Another miracle: more than 300 billion trillion snowflakes fall on this planet every year, drifting down somewhere every day, all day. We should be glad for that; says Whittell, without snow, there would be no ice caps, glaciers, or water stores for drier areas. We complain about having to shovel snow, in other words, but we need it.
We need it, he says, for outdoor activities – so much so, that countries without it are happy to make it for skiing and snowboarding. We need it, even though there's a lot we don't know about it; we don't know, for instance, how big a snowflake can possibly get. We need it because it can boggle the mind: it's true that no two snowflakes are alike, for three basic reasons. We need snow for the fun, the history, and for the challenge.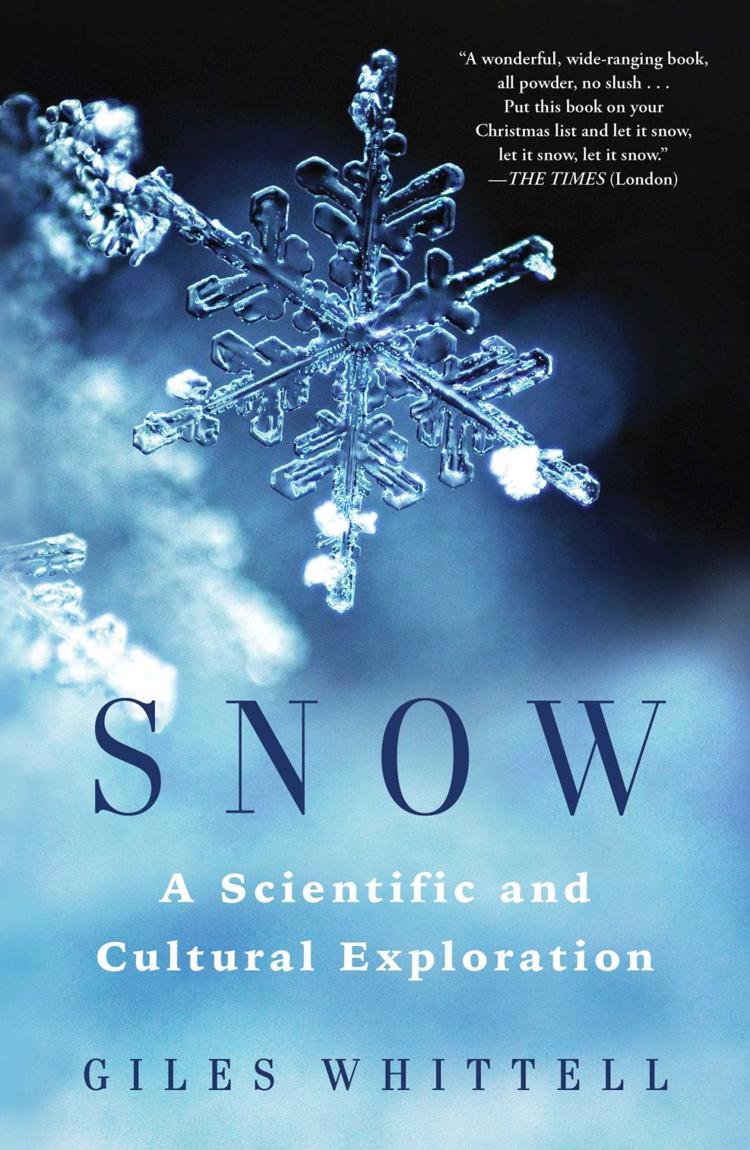 And so, we live with it – to a point: some 50 million square kilometers of Earth are snow-covered and most of that's uninhabited. We live with it – for now, anyway: says Whittell, by the end of this century, the world's average snow depth is predicted to be "halved"…
If you're someone who's eager for the first good snow, that's sobering, but author Giles Whittell doesn't leave you completely discouraged. Science has hypotheses. Culture has requirements. There's a flake or two of hope inside "Snow."
In explaining our snowball's chance and more, Whittell is seriously scientific in but in a more lighthearted way that isn't intimidating. No, there's an avalanche of information inside here, and each page invites readers to learn something new and astounding, possibly life-saving, part geeky, part charming, and part eye-opening. Readers in snow country – especially those who grumble over ten gentle flakes – will especially delight in knowing how residents in equatorial climates deal with their lack of the white stuff.
The biggest decision you have now is this: go outside and enjoy the winter, or stay inside by the fire and read "Snow"? Either way, don't let this book slip through your fingers.
What a Globe Gazette News+ membership can do for you:
A deeper examination of local issues than you'll find anywhere else.
Two products in one – not everything that's in the print edition of the Globe Gazette is on our website, and not everything on our website is in the print edition.
Access to newspapers.com archives dating back two years.
The ability to carry your local news with you and receive alerts instantly as news unfolds.
Advertising that frequently gets you deals you won't find anywhere else.