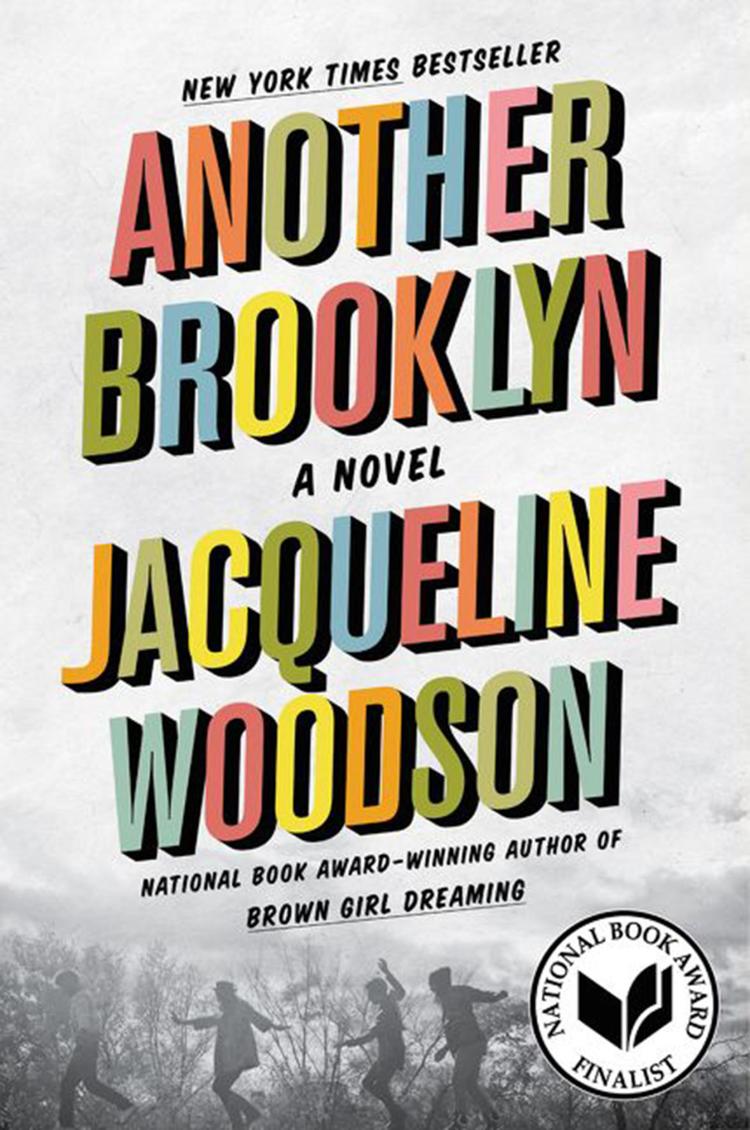 Memorable characters are like friends in my head who stick around long after the book has ended. They dazzle me with their imperfections, deliciously awful decisions, and they take me on a read that I just can't resist. The best ones follow me to bed, dance through my dreams, and when I wake up, beckon to me with a long, bony finger — urging me to push off my to-do list and disappear between the pages with them. They are wickedly funny and tragically sad, and they know how to get under my skin. For me, those are the novels I live for, and when I get to the end, I secretly wish that I had written the book myself.
Feel the way I do? Well, here are eight books featuring unforgettable African American characters, just in time for Black History Month.
"Another Brooklyn" (Amistad) by Jacqueline Woodson transported me to a time and a place where friendship was everything — until it wasn't. For August and her girls, Brooklyn was a place where they believed that they were beautiful, talented, brilliant — a part of a future that belonged to them. But beneath the hopeful veneer, there was another Brooklyn, a dangerous place where grown men reached for innocent girls in dark hallways, where ghosts haunted the night and mothers disappeared.
"Hunger: A Memoir of My Body" (Harper Perennial) by Roxane Gay is an intimate and sensitive exploration of food and body, and our shared anxieties over pleasure, consumption, appearance and health. In "Hunger," she delves into her past — including the devastating act of violence that acted as a turning point in her young life — and brings readers along on her journey to understand and ultimately save herself.
You have free articles remaining.
"Have You Met Nora?" (Dafina) by Nicole Blades. Nora is my favorite type of character, beautifully flawed. A page-turning story about a mixed-race woman who passes as white and affluent for most of her life. Each page peels back the layers of identity, and the lengths we'll go to construct and protect our ideal selves.
"Incidents in the Life of a Slave Girl" (Dover) by Harriet Ann Jacobs is a rare firsthand account of a courageous woman's determination and endurance. Published in 1861 after Jacobs' harrowing escape from a vile and predatory master, the memoir delivers an unflinching portrayal of the abuses and hypocrisy of the master-slave relationship. Jacobs writes frankly of the horrors she suffered as a slave, and her seven years in self-imposed exile, hiding in a coffin-like "garret" attached to her grandmother's porch.
"The Bride Price" (George Braziller) by Buchi Emecheta is the story of Aku-nna, a Nigerian girl who is allowed to finish her education because a diploma will enhance her bride price. But when she falls in love with her professor, she rebels against tradition. Despite the joys she finds in choosing real love, Aku-nna is plagued by the fear that she will die in childbirth — the fate, according to tribal lore, awaiting every young mother whose bride price is left unpaid.
"Washington Black" (Vintage) by Esi Edugyan. When his master's eccentric brother chooses him to be his manservant, Wash is terrified of the cruelties he is certain will await him. But Christopher Wilde, or "Titch," is a naturalist, explorer, scientist, inventor and abolitionist. What follows is their flight along the eastern coast of America, and, finally, to a remote outpost in the Arctic, where Wash, left on his own, must invent another new life, one which will propel him further across the globe.
"Praise Song for the Butterflies" (Akashic Books) by Bernice McFadden. Written like a fable, Abeo Kata lives a comfortable, happy life in West Africa as the privileged 9-year-old daughter of a government employee and stay-at-home mother. But when the Katas' idyllic lifestyle takes a turn for the worse, Abeo's father, following his mother's advice, places the girl in a religious shrine, hoping that the sacrifice of his daughter will serve as atonement for the crimes of his ancestors.
"The Wedding Party" (Berkley) by Jasmine Guillory. Maddie and Theo have two things in common: 1. Alexa is their best friend, and 2. They hate each other. After an "oops, we made a mistake" night together, neither one can stop thinking about the other. Underneath the sharp barbs they toss at each other is a simmering attraction that won't fade. But as with any engagement with a nemesis, there are unspoken rules that must be abided by. First and foremost, don't fall in love.
BookTrib.com is the lifestyle destination for book lovers, where articles and books are paired together to create dynamic content that goes beyond traditional book reviews.
(c)2020 BookTrib, All Rights Reserved
Distributed by Tribune Content Agency, LLC.