Mason City made the list.
When the Iowa Department of Cultural Affairs announced this week that it was awarding a total of $108,000 to historic preservation groups across the state, the Mason City Historic Preservation Commission found itself as one of nine recipients of the funding. 
According the news release, the Commission is receiving $12,000 to "host the 2022 Preserve Iowa Summit to showcase the city's history, as well as its many examples of Prairie School architecture and preservation accomplishments."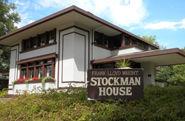 Curtain rising on a brand new podcast from the Globe Gazette and Mason City's Wright on the Park:
Per the release, the grants come from the state's "Certified Local Government program," which works toward building relationships between governmental groups and historic societies.
"The preservation and reuse of our state's historic assets help Iowans create an authentic sense of place, which energizes communities, stimulates economic growth and boosts quality of life," Iowa Department of Cultural Affairs Director Chris Kramer said in the release.
Elsewhere in the north central Iowa area, the Fort Dodge Historic Preservation Commission received $12,084 to put toward a rehabilitation plan for the 127-year-old Coppin Chapel which began as a Norwegian Lutheran Church and eventually became an African Methodist Episcopal Church.
What a Globe Gazette News+ membership can do for you:
A deeper examination of local issues than you'll find anywhere else.
Two products in one – not everything that's in the print edition of the Globe Gazette is on our website, and not everything on our website is in the print edition.
Access to newspapers.com archives dating back two years.
The ability to carry your local news with you and receive alerts instantly as news unfolds.
Advertising that frequently gets you deals you won't find anywhere else.
Live road conditions: North Iowa DOT webcams
I-35 at Dows Webcam
I-35 at Clear Lake Webcam
I-35 at Clear Lake Webcam 2
I-35 at Clear Lake Webcam 3
I-35 Rest Area North of Clear Lake
I-35 at Joice Webcam
I-35 at Northwood exit
I-35 at Ames
US-18 near Mason City
US-18 at Spencer
US-18 near Floyd
US-218 near Plainfield
Highway 9 near Decorah
Highway 9 near Estherville
I-35 south of Albert Lea, Minnesota
I-35 at Owatonna
Highway 52 Rochester
I-80 East of U.S. 65 (47), near Adventureland
Cape Canaveral Florida Webcam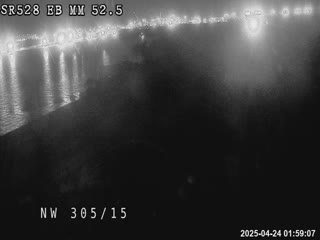 Jared McNett covers local government for the Globe Gazette. You can reach him at Jared.McNett@globegazette.com or by phone at 641-421-0527. Follow Jared on Twitter at @TwoHeadedBoy98.