The event begins at 10 a.m. at the Clear Lake Arts Center. 
The take on the E.B. White classic is the final for the season. 
A first time for the Charles H. MacNider Art Museum. 
Mason City's River City Sculptures on Parade program will have a whole lot of new artwork to show off. 
"I always like to go along the Shell Rock River when I'm back. The forest I used to go to when I was young. I'll go back and revisit those chi…
To honor the birthday of Mason City native Meredith Willson, North Iowa Band Festival royalty from Mason City and Newman Catholic High Schools…
On Tuesday evening, painter Charles Fritz stopped by First Citizens Bank in Mason City to show a new work called "Teamwork" and catch up with …
According to a press release: The painting, "Teamwork," features children working together to get on the back of a horse.  
North Iowa arts orgs adapted offerings to connect with the communities they serve.
"There's a lot of history where you live and you need to know about it."
Elsewhere in the north central Iowa area, the Fort Dodge Historic Preservation Commission received $12,084 to put toward a rehabilitation plan.
"It'll help out the small theater and the community because you don't want to be without the theater."
Over the course of the COVID-19 pandemic, people have found new ways to bond: maybe a socially distanced walk or a mass Zoom call with friends…
In all, the department awarded $2,018,052 through 176 grants across the state.
He walked 500 miles, and then he walked 500 more. And 500 more. And 500 more. After the better part of the last two years, an Iowa artist has …
Destinations in the path of the Aug. 21 eclipse, which will be visible in the U.S. along a narrow path from Oregon to South Carolina, are goin…
We know, we know. You've been losing good sleep over what music to play while enjoying the total solar eclipse on Aug. 21. Or maybe not. Anywa…
Thousands of people will visit Casper for the Aug. 21 solar eclipse. And while the 2 minutes and 26 seconds of darkness will be the highlight,…
The book follows three scientists on the path to totality.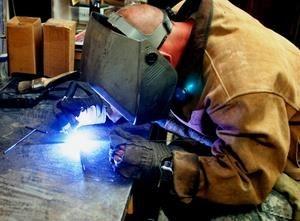 J & J Machining, Welding & Fabricating
Students cut out paper fins and attached them to their snow-cone cup rockets. A boy taped one side of a paper triangle over a hole he cut out …
Discover Bruce Miller's predictions for Sunday's awards, read his reviews of this year's top shows -- and find out how much he had to spend on…