MILAN (AP) — The fedora Humphrey Bogart wore in "Casablanca" may have secured Borsalino's place in fashion and cinematic history, but it will …
LOS ANGELES (AP) — Lady Gaga's two French bulldogs, which were stolen by thieves who shot and wounded their walker, were recovered unharmed Fr…
In celebration of Black History Month, here are seven inspiring and evocative stories about being Black in America.
The two French bulldogs violently stolen from Lady Gaga's dog walker have been returned safely. The LAPD also says the dog walker is "stable" …
WASHINGTON (AP) — Guest lineups for the Sunday news shows:
The two French bulldogs violently stolen from Lady Gaga's dog walker have been returned safely after a woman, who wasn't named, met the entert…
When Gov. Kim Reynolds lifted Iowa's face mask mandate for residents earlier this month, what to do in public when around folks for 15 minutes…
Day is the reason to see this -- not the glossy, almost miniseries-like production that director Lee Daniels has crafted.
Movie critic Bruce Miller says Andra Day almost seems like a sure Oscar winner for "The United States vs. Billie Holiday." But because directo…
"I Care a Lot" is incredibly good during its first 30 minutes or so. Then, it takes an abrupt left turn and becomes a film that doesn't quite …
With Oscar season nearing and several major sporting events on the horizon, here's a look at the best sports documentaries of all time, accord…
Two decades after the Japanese trading card game became the biggest thing in schoolyards around the world, Pokemon cards are fetching up to si…
While you're waiting to find out which film will take the cake at this year's awards, here's a look at past winners, beginning with 1944.
Award-winning singer Stevie Wonder told Oprah Winfrey in an interview he is moving to Ghana, citing the political turmoil in the United States.
Legendary singer Stevie Wonder has said in an interview with Oprah Winfrey that he is moving to Ghana. The 'I Just Called to Say I Love You' s…
The legendary electronic music duo Daft Punk have confirmed their break-up after a 28-year career. The duo announced the news in an 8-minute v…
French electronic music duo Daft Punk, known for such hits as "One More Time" and "Get Lucky," announced they're breaking up after 28 years.
Stacker takes a look at Black artists music wouldn't be the same without, from Sister Rosetta Tharpe to Tupac Shakur.
A look back at pop star Britney Spears' career, in photos.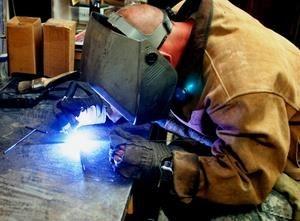 J & J Machining, Welding & Fabricating
The international drama reunites 'Band of Brothers' and 'The Pacific's Steven Spielberg, Tom Hanks, and Gary Goetzman.
Alina's powers draw attention in the war-torn world first introduced in Leigh Bardugo's bestselling books.
And don't miss the Season 2 finale of 'Dickinson' on Apple TV+.
Plus, the titles that are leaving the streamer — catch them fast!
"The work is all that really matters," says Jonathan Tucker, who stars alongside Riann Steele in the new NBC drama.
Get the details on a new 'Star Trek' series, 'The Challenge: All Stars,' 'Inside Amy Schumer,' and more.
Plus, 'The Real Criminal Minds,' a true crime docuseries about a real former FBI profiler, is also coming to the streaming service.