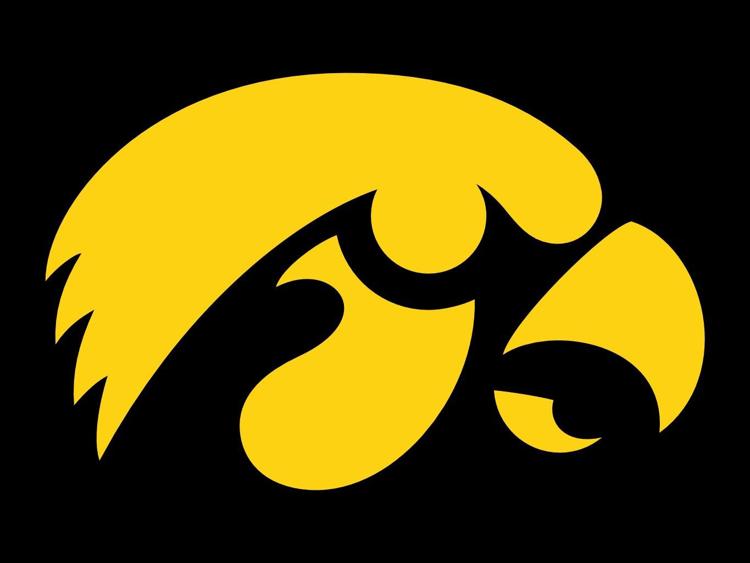 IOWA CITY – Winning a Big Ten tournament championship and reaching the finals of an NCAA Regional last season only left the Iowa baseball team wanting more.
"You see how close you are to taking that next step, it drives you,'' Hawkeye outfielder Robert Neustrom said Thursday at the team's preseason media day. "There's more out there for us and we're putting in the work to get it.''
Iowa begins the work of adding to its collection of four straight 30-win seasons under coach Rick Heller one week from today, opening the season with a game against Toledo as part of a weekend tournament in Kissimmee, Florida.
The Hawkeyes are building around a collection of six returning position players, including Neustrom. The returning .310 hitter from Sioux City North was named Thursday by Baseball America as its preseason Big Ten player of the year.
"The great thing about Robert is he takes it all in stride and keeps working,'' Heller said. "He's earned the mentions he is getting, but he understands that he has to earn them all over again this season. We've got a lot of guys like that, a hard-working group and that gives you a chance.''
Heller expects this to be a different team from the one which rode the power of Jake Adams' 29 home runs and the consistency of all-Big Ten shortstop Mason McCoy's performance to a 39-22 record.
Returning catcher Tyler Cropley senses that as well.
"Jake was in scoring position whenever he stepped into the batter's box,'' said Cropley, a senior from Sioux City Heelan. "That was a great thing for our team, but there are other ways to win.''
Heller suspects the Hawkeyes may need to travel some of those avenues this season.
"I feel like we can be a good offensive team, but we're going to be more a doubles-hitting team and a team that uses some speed to move guys around the bases,'' Heller said.
In addition to Neustrom, outfielders Chris Whelan and Ben Norman and infielder Matt Hoeg return after batting better than .275 a year ago.
The Hawkeyes have been preparing for the start of this season since last July, competing as Team USA and earning silver in the World University Games before working through a normal fall schedule.
"There are a lot of good things coming together,'' said Connor Lindaman, a redshirt freshman from Davenport Assumption who is working to be in the mix for Iowa at first base. "Everybody is putting the work in and we're anxious to see where it leads.''
Iowa's pitching staff will take on a new look this season.
For the first time in Heller's five seasons, Iowa does not return at least one of its three normal weekend starting pitchers.
"I like the depth of our pitching staff, though. We have some really good arms. We just lack experience at the top end,'' Heller said.
Nick Allgeyer, a 6-foot-3 lefty who missed the 2017 season after undergoing Tommy John surgery, will be the Hawkeyes' opening-game starter.
Two right-handed juniors, Cole McDonald and junior college transfer Brady Schanuel, fill the other two slots in the initial weekend starting rotation for Iowa and Heller plans to continue to utilize hard-throwing junior Zach Daniels on the back end of the bullpen.
Trenton Wallace, a freshman from Davenport Assumption, is among five freshmen pitchers who will begin the season working out of the Hawkeye bullpen.
"Those young arms are pushing the guys we have back for roles out of our pen and that's great,'' Heller said. "They're going to help us this season.''
Recent success, including reaching the NCAA tourney last season, has helped Iowa upgrade its schedule.
Traditional Big 12 power Oklahoma State will visit Banks Field for a three-game weekend series in early May, adding strength to a Big Ten schedule which includes five of the top-seven finishers in last year's conference standings among the eight league opponents the Hawkeyes will face.
"We'll be tested and that is only going to make us better,'' Cropley said. "We want that. We were one win away from the Super Regional last year and a couple of wins away from Omaha. We're that close. We want to take that next step.''