Experts: Eagle Grove school project unusual, but not improper use of county funds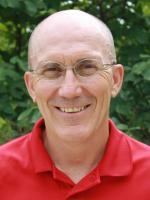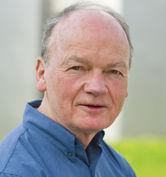 EAGLE GROVE | Earlier this month, the Wright County Board of Supervisors approved up to $1.5 million in county dollars for a $6 million, 13,200-square-foot addition to the Eagle Grove elementary school.
Eagle Grove Superintendent Jess Toliver and Belmond-Klemme Superintendent Dan Frazier disagreed on whether that move should have taken place, and whether tax increment financing — also known as TIF, a type of public financing used to subsidize redevelopment, infrastructure and other community-related projects — was the best route for funding the addition.
The TIF financing is directly related to the incoming Prestage pork processing plant, which will be located in rural Eagle Grove.
In the first 10 years, the $250 million plant is expected to generate $1.8 million annually for taxing entities in Wright County, the company said on its website, and more than $2 million each year after that.   
Multiple people who have studied TIF issues for decades told the Globe Gazette this week that while Eagle Grove and Wright County's use of TIF funding seems rare, it's a fair use of county money.
Dave Swenson, an associate scientist in the Department of Economics at Iowa State University, said the type of financing is typically used for other infrastructure needs, like water, sewer or fixing roads. 
He does, however, believe Eagle Grove is right in receiving the money, because the TIF district only includes Prestage and the Eagle Grove school district, and not neighboring school districts in Wright County.
"That school district (Eagle Grove) is the only district that was impacted directly by the granting of the tax increment financing to Prestage," Swenson said.
Peter Fisher, research director at the Iowa Policy Project, has taught TIF-related courses at the University of Iowa. Like Swenson, he said he hasn't seen this particular use of TIF funding like the Eagle Grove addition.
Fisher said TIF has changed since it was initially introduced decades ago, because the concept was additionally only intended for "blighted" areas. Now, he said, the money can be used for "economic development," allowing it to be used in a much wider range of projects.
According to Fisher, what makes Eagle Grove's situation unique is that school districts typically suffer when it comes to similar funding situations.
"School districts are often left having to raise taxes," he said about similar situations. "But here, it's almost like the county was doing a TIF on behalf of the school district … So they're (county and school officials) saying, well, the (Prestage) plant's gonna cause population growth ... it's an innovative use of TIF."
Larry Sigel is another academic who has studied finance issues — including TIF. He currently works for Iowa School Finance Information Systems, which helps "provide electronic finance tools and financial consulting services to Iowa public schools," according to its website.
Like Swenson and Fisher, Sigel said Eagle Grove's funding is fair use of TIF dollars. He's seen similar examples before, but indicated it's rare to see counties and public school districts working together to solve a common issue — in this case, an education shortage because of expected population growth.
"That doesn't mean it's bad," Sigel said. "If I could get 99 counties to work with over 300 school districts, we could solve some problems."
Swenson, Fisher and Sigel all indicated that using TIF money for a school addition seems like a positive use of funds. Swenson, however, is skeptical of how many people will live in and near Eagle Grove, simply because of a new pork processing plant.
He added he disagrees with some of the studies Wright County has used to determine population growth and expansion because of Prestage.
"This is just one of those interesting things where local governments try to get creative," Swenson said. "I don't know how it's going to play out."
Fisher, however, said he is in support of what Wright County and Eagle Grove is trying to do.
"Overall, I've seen some pretty egregious uses of TIF, but building an addition for school children seems to be one of the better uses," he said.
Hopefully, Eagle Grove's example can serve as an indicator for other school districts and communities, and how they can properly use TIF dollars, Sigel said.
"The more that people understand what the process is, the better," he said. "I've been working in the area over 20 years, and it's complex ... the simple explanations often don't work, it does require people to sit and find out about this stuff."