Mason City High School sends off cheerleading, basketball teams bound for state Special Olympics (with photos)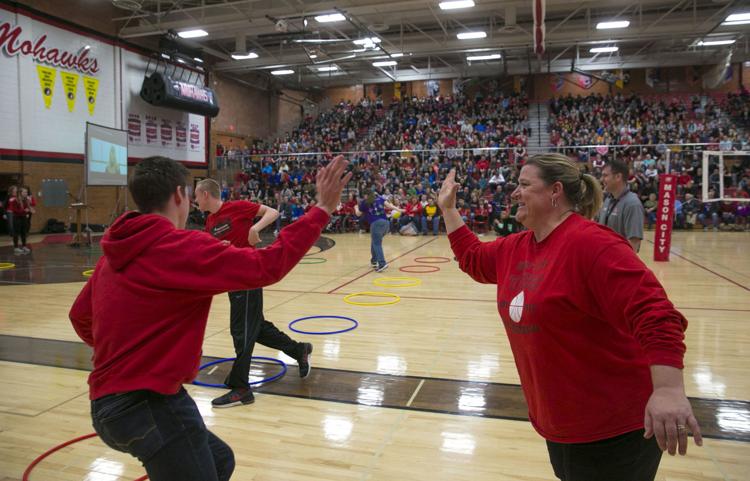 MASON CITY | Mason City athletes bound for state competition this weekend were sent off with an assembly at the high school Friday morning.
Mason City High School's Unified Cheerleading/Dance Team and competitive 3-on-3 basketball team will participate in the Special Olympics Mid-Winter Tournament in Iowa City March 9-10, according to a news release from the school. 
Special Olympics Iowa allows athletes to come together as they celebrate fitness, courage, respect and inclusion.
Unified Sports teams, such as the cheer/dance team which the school says was made possible by Best Buddies, which provides one-on-one friendships and group activities, joins approximately the same number of students with and without intellectual disabilities on the same team to encourage relationships and healthy lifestyles. The cheer/dance team began in 2016. 
Mason City's squad this year includes Lauren Lunning, Emma Stiles, Izzy Day, Lucy Roberts, Candie Eliason, Emily Lunning, Marissa Pope, Kinzie Johanns, Sydney Sullivan and Bailey Erickson. Paige Braun, Madison Braun and Katie Lorence were recognized for their contributions to the team.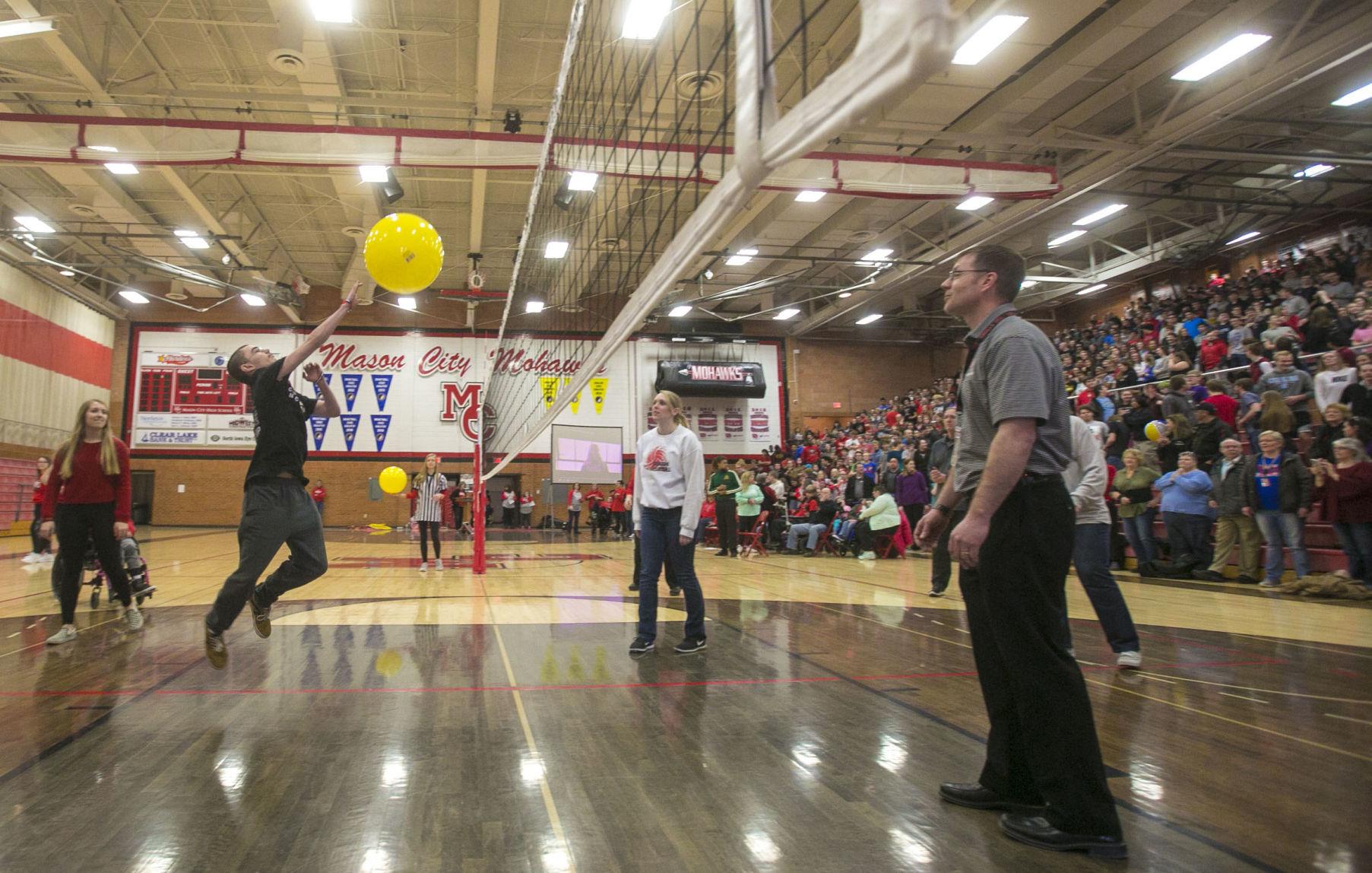 Three basketball teams from Mason City were sent to the regional competition, and one earned first place and a spot in the state tournament: Dalton LaCombe, Kyren Harris, Chandler Ott, and Tyler Bell. They are coached by Pete Jean-Pierre and Dawn Hensley.
Special Olympics athletes at Mason City can also participate in bowling and track and field. All seniors participating in Special Olympics are able to earn a Mohawk Letter in recognition of their hard work, determination and spirit.
Seniors who received letters are:
• Kamila Clark -- bowling, basketball, track and field and cheer. She said her favorite part about Special Olympics is "being part of a team and feeling included."
• Lauren Lunning -- bowling, cheer, track and field.
• Harris -- basketball.
• Bell --  basketball, bowling and track and field.
• Will Finley -- track and field.
• Ott -- basketball.
Sarah Zehr and Day, a member of the cheer/dance squad, were presented with the Buddy Pair of the Year Award, which is given to the most involved Best Buddy pair who demonstrates what a true friendship looks like.
They were recognized for the time they spend together -- at lunch or during pride time at school, and outside of school.
Friday's assembly marked the high school's 28th annual Special Olympics pep rally. School officials say Mason City was the first district in the state to honor its Special Olympians in such a manner.