Attorneys for Iowa 'Bachelor' star renew request to dismiss charge in fatal crash (with photos)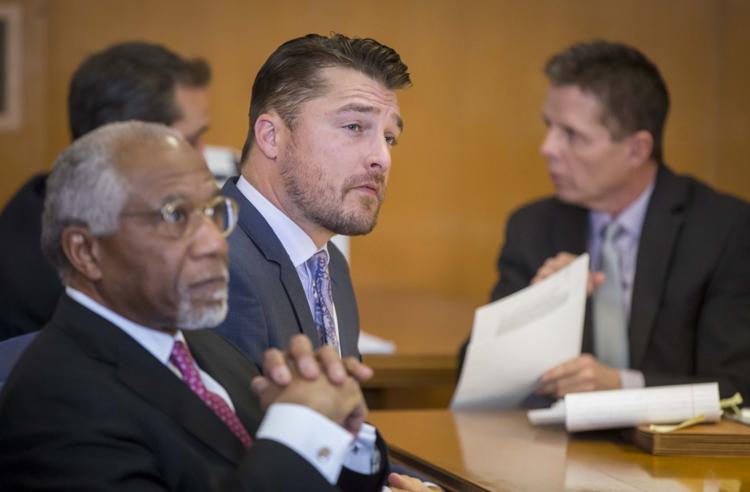 INDEPENDENCE | Attorneys for reality TV star Chris Soules have renewed their push to drop leaving-the-scene charges in connection with an April crash that killed an Aurora farmer.
Last week, Judge Andrea Dryer threw out a motion to dismiss the charge, a felony that carries up to five years in prison upon conviction, leaving the case on the docket headed toward trial.
On Wednesday, defense attorney Gina Messamer filed a motion asking the judge to reconsider the ruling.
In the motion, the defense argued that Iowa's hit-and-run law is ambiguous and said the court should follow a due process standard by resolving the ambiguity in favor of the defendant.
"The court acknowledged that the first sentence of Iowa Code 321.263(2) 'cannot be interpreted to require all surviving drivers involved in a fatal accident to remain at the scene endlessly,' because 'that is unreasonable,'" Messamer wrote. "In other words, the court recognized that the plain language of Iowa Code 321.263(2) (is) ambiguous."
The defense has argued that Soules, 36, shouldn't be charged because he called 911 from the scene, identified himself to dispatchers and attempted to aid farmer Kenneth Mosher, 66, until medics arrived.
Prosecutors said Soules left before law enforcement showed up and then refused to exit his rural Arlington home until authorities had obtained a search warrant.
The crash happened on April 24 on Slater Avenue north of Aurora. Authorities said Soules was traveling south and rear ended Mosher's tractor.
Trial in the matter had been scheduled for Jan. 18, but the date has been postponed, and attorneys for both sides will meet on Jan. 29 to determine a new date. Dryer said in court records the trial will begin before May 7.