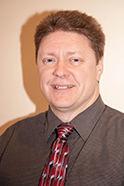 MASON CITY | Garner's current city administrator and Mason City officials confirmed Thursday that Mason City council members have decided not to choose any of five finalists to fill the Mason City administrator vacancy.
Garner City Administrator Randy Lansing told the Globe Gazette he received a call from Mason City Personnel Director Perry Buffington Wednesday morning, stating he and the four other finalists would not be selected.
"I didn't have any sense that such a decision was coming," Lansing said about the call. "I commend them (city council members) and respect them for wanting to make a good selection."
Buffington declined comment Thursday afternoon, deferring comment to a news release.
"We thank the finalists for their interest and believe they have outstanding qualifications, but are not a right fit for Mason City at this time," Mayor Bill Schickel said in a statement. 
"Fortunately we have an outstanding Interim City Administrator and staff so we are in a good position," Schickel added.
In a brief interview Thursday, Schickel said he could not specifically discuss why none of the five candidates were picked, citing the closed meetings council members had to discuss the decision.
"There was no consensus around one candidate and so that's why we're no longer pursuing any of the five candidates," he said.
He declined to comment on whether he or certain council members were leaning toward a specific candidate.
Schickel added city officials will look into what type of search should occur to produce another field of finalists — estimating this decision could be made by the next city council meeting.
When asked about the negative response some Mason City residents may have about $6,000 being used in the current search, Schickel said the city council is trying to find the best fit for city administrator.
The council hired Mark Jackson and Brent Hinson, both of whom have city administrator experience, to lead the search. Their fee was $6,000. 
"What the city council tries to do is in the best interest in Mason City," he said. "I think the council has been very deliberate about it … I think people I've talked to, people will appreciate that."
Cole O'Donnell, another one of the five finalists, also said he recieved a call Wednesday from Buffington, informing him he was not picked.
"It's a disappointment. I think that it would have been a great opportunity for myself," O'Donnell said. "It's too bad things didn't work out."
Joseph Helfenberger, another finalist, said he suspected he might not be picked.
"I kind of throught that since it took a while that might be a possibility," he said about Mason City's decision. "I've been doing city management for 32 years … I think one of the things that affects it is when there's less experience on the council, they need more time."
The five finalists for the job were:
• Helfenberger, who most recently worked as city administrator in St. Cloud, Florida, from 2015-17.
• Lansing, who has been Garner's city administrator since 2011.
• O'Donnell, who worked as city administrator in Dixon, Illinois, from 2016-17.
• Jeffrey Pederson, who was city administrator in Paducah, Kentucky, from 2010-18.
• Al Roder, who has been city administrator in Independence, Iowa, since 2014.
Schickel and the city council had been discussing the five candidates during the past few months.