Mason City man remembered for sharing Christmas light show with North Iowa (with photos, video)
MASON CITY | For years, Dan Weitzel would cover his house and front yard with thousands of Christmas lights, bringing a impressive amount of Christmas cheer to his neighborhood on 16th Street Northeast.
Until last year, Weitzel never thought about taking a break. That included in 2016, when he suffered a heart attack.
"Nope," he said in a 2016 interview with the Globe Gazette. "Never crossed my mind."
Dan Weitzel, 53, died last Thursday at Mercy Medical Center—North Iowa. His funeral is 10:30 a.m. Wednesday at Trinity Lutheran Church.
Much like his commitment to his light show, Dan's obituary stated he "was never someone to sit around." He would show outdoor movies in the summer for his neighbors, and was an avid fisherman and hunter with his sons.
Weitzel, a Mason City native, graduated from Mason City High School in 1982. He was employed at McDonald's for 17 years before working as a supervisor at Mercy Medical Center—North Iowa for 22 years. 
Tyler Poulter, Mercy's Environmental Services manager, worked with Weitzel for the past five-and-a-half years. He didn't even know about the light show his first Christmas in Mason City — pointing to Weitzel's humility as a key reason why.
"If you asked him about it, then he'd get talking," Poulter said. "And you'd understand all the time and energy it took to pull that off."
The Globe Gazette first reported on Weitzel's love of Christmas lights in 2010, when he installed a 13,000-light display at his house. 
His display was set to music, which played on 89.3 FM. Motorists could pass by his house and listen to holiday music, as the lights would change color in sync with the different tunes. 
Weitzel's work ethic with the show was apparent, not just because of how many lights adorned his house, but how he got them to change colors.
Although he didn't have a computer programming background, Weitzel taught himself how to operate the lights from a computer in his basement.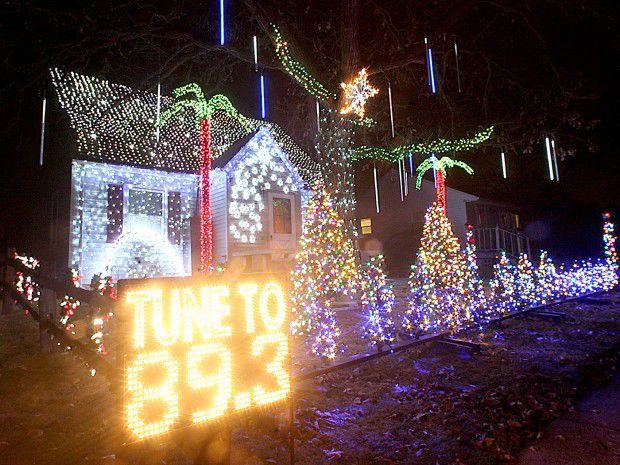 "Each bulb has to be programmed individually," he said in 2016 about a 20-foot Christmas tree in his front yard. "And then each bulb has three inside of it that have to be programmed." 
The extra work allowed Weitzel considerable control over his display, from the bulbs changing colors to syncing up with the holiday music over the radio. 
Weitzel's show was such a hit in 2010 that he expanded it to include 20,000 lights. He joked that he would need to use some of his neighbors' properties if he wanted to add any more lights. 
Outside of the light show, Weitzel had a passion for traveling, and was a family man. He loved spending time with his dogs, and had an affection for animals — the first couple of years he did the light show, he would collect donations for the Humane Society of North Iowa.
Poulter noted Weitzel's commitment to his light show, even as he suffered a heart attack, is something Mason City residents and others appreciated. Cars would gather on Weitzel's street on Christmas Eve, and people would send Christmas cards to thank him.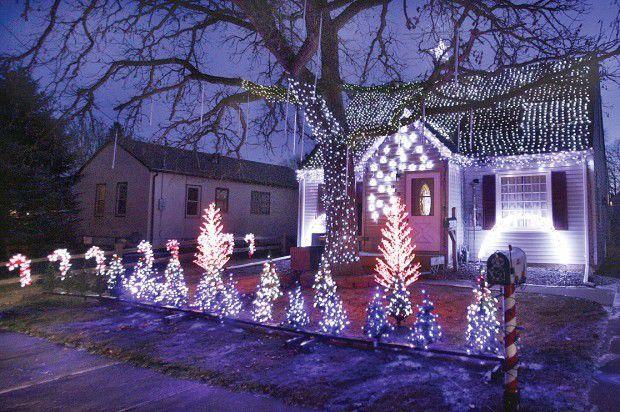 His energy and passion for the show drew notice from Iowans across the state, and reminded them of the Christmas spirit of years past.
"We used to have others who would do this in Mason City over the years," Fairfield native Laurie Coe told the Globe Gazette in 2010. "I am really glad to see it continue."
Poulter said that ultimately, the light show highlighted Weitzel's overall passion for making other people happy.
"He had an infectious smile and a quirky sense of humor," Poulter said. "I think it was spot on (about the light show) that his main objective of it was to brighten other people's days."