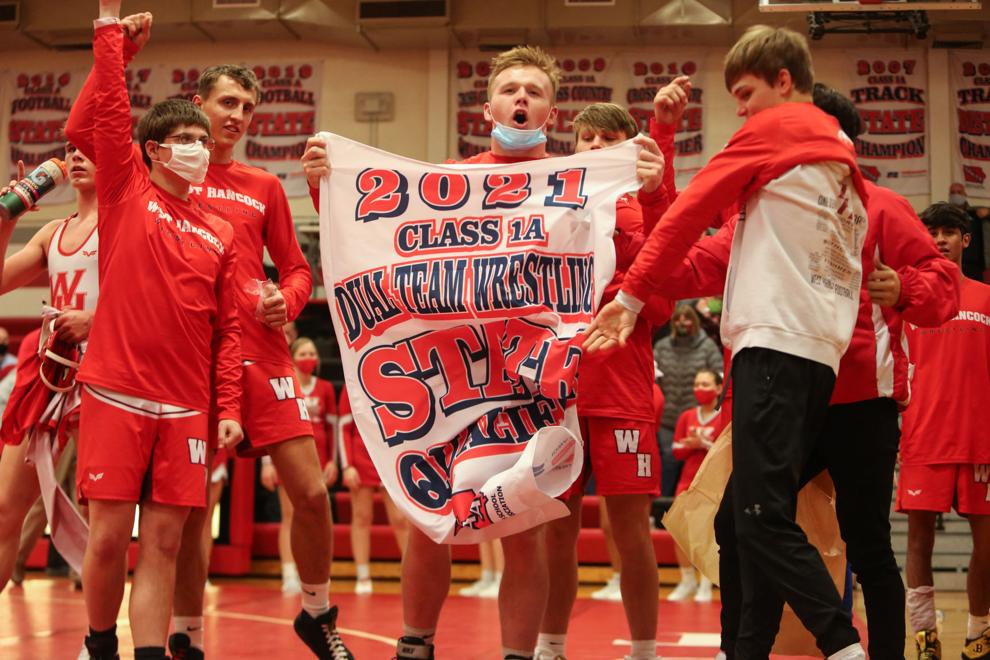 For the first time in over three decades, the West Hancock wrestling team will compete at the state team duals.
The Eagles dominated from start to finish at Tuesday night's home regional meet against South Winneshiek. The Eagles beat the Warriors, 42-21, to advance to the program's first state team dual berth since Britt's appearance in 1987.
After South Winneshiek scored a 34-33 upset win over Denver in the dual before, West Hancock won 10 of its 14 matches against the Warriors.
"We've got a group here that have worked their tails off," West Hancock head coach Mark Sanger said. "They're going to be one of the top eight in the state. They know it, they deserve it and it's good to bring it back to a very proud community."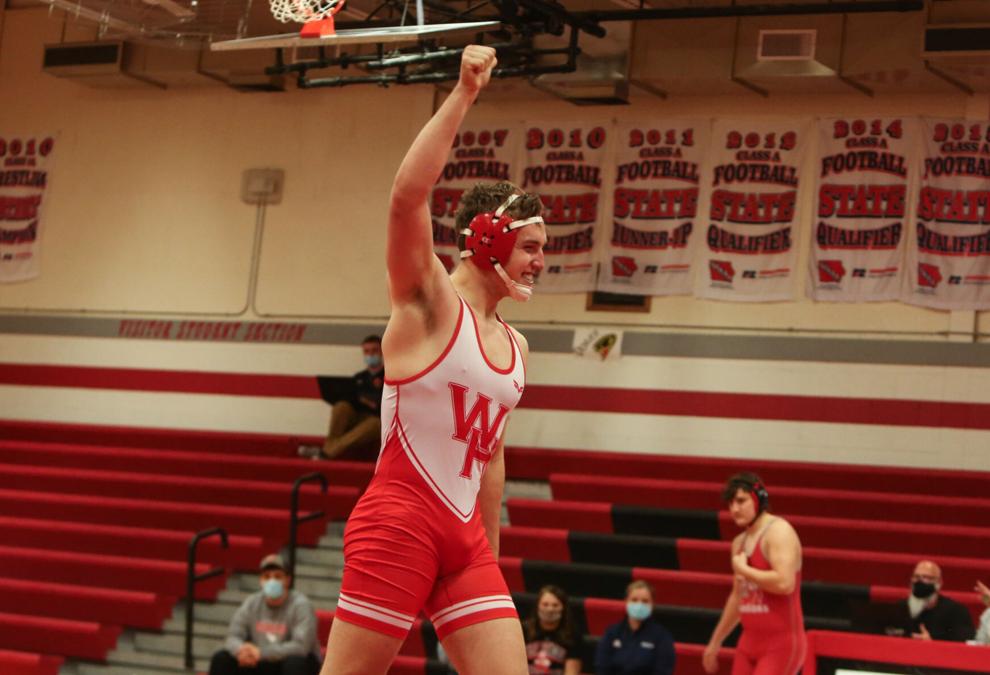 Jake Wood got things started for West Hancock when, in the third overtime period, he earned an escape to get a 7-6 decision at 145 pounds. Kane Zuehl and Bryer Subject both earned close wins at 152 and 160, respectively, to put the Eagles up 9-0 early.
"We had big matches there to start the dual," Sanger said. "We got big wins there right away with Jake Wood starting us off. We knew it was a toss-up match. Then Kane and Bryer right after that. Jeez, those were all big matches that got the ball rolling."
At 170, Kale Zuehl competed in a close match, but suffered an injury near the end of the second period and had to forfeit.
After the Warriors cut the score to 9-6, West Hancock went on to win five matches in a row, including pins from Matthew Francis at 195, David Smith at 220 and Ethan Boothroyd at 106. Class 1A No. 5 Cole Kelly earned a close decision win over No. 4 Damon Meyer as well.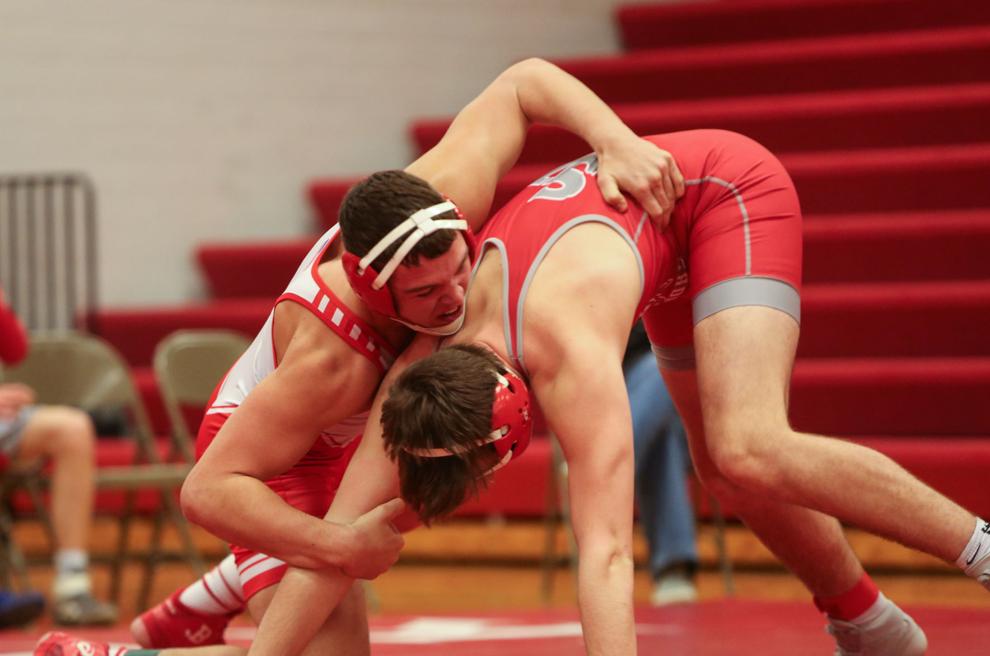 Outside of those matches, other winners for West Hancock included Kellen Smith at 120, Matt Larson at 138 and Justin Ausborn at 182.
"It's just crazy to think we're making history today with this team," Francis said. "All of these guys are working hard and putting in the work. It's paying off."
West Hancock will wrestle on Feb. 17 at Wells Fargo Arena in Des Moines.