Smoke could be seen from downtown Mason City as area crews worked to control a large grass fire just off the Avenue of the Saints Friday afternoon.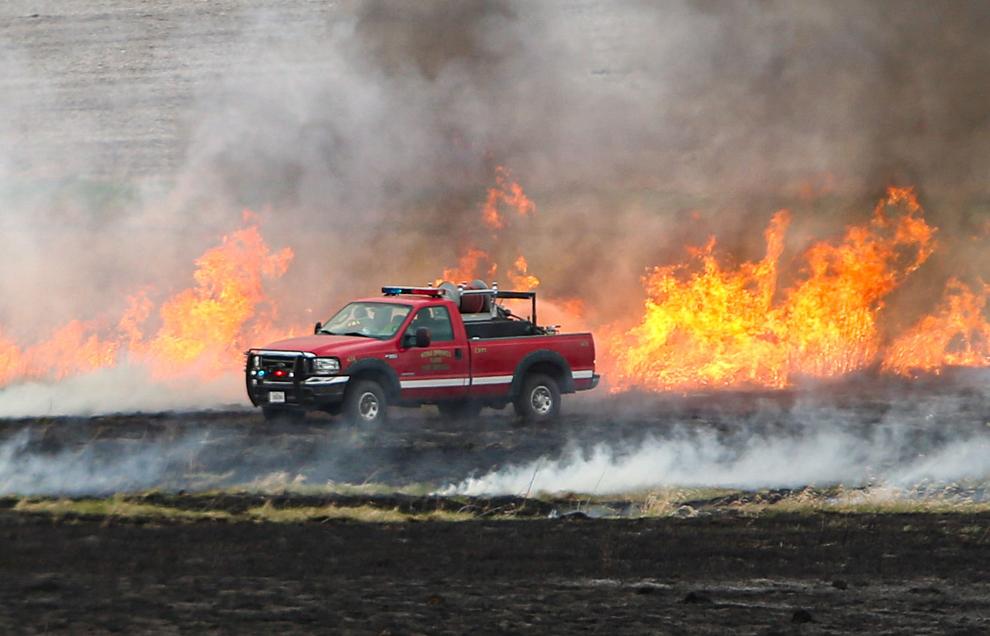 A number of fire departments, along with Cerro Gordo and Mason City law enforcement assisted at a fire just southeast of Mason City, along the Avenue of the Saints on Friday.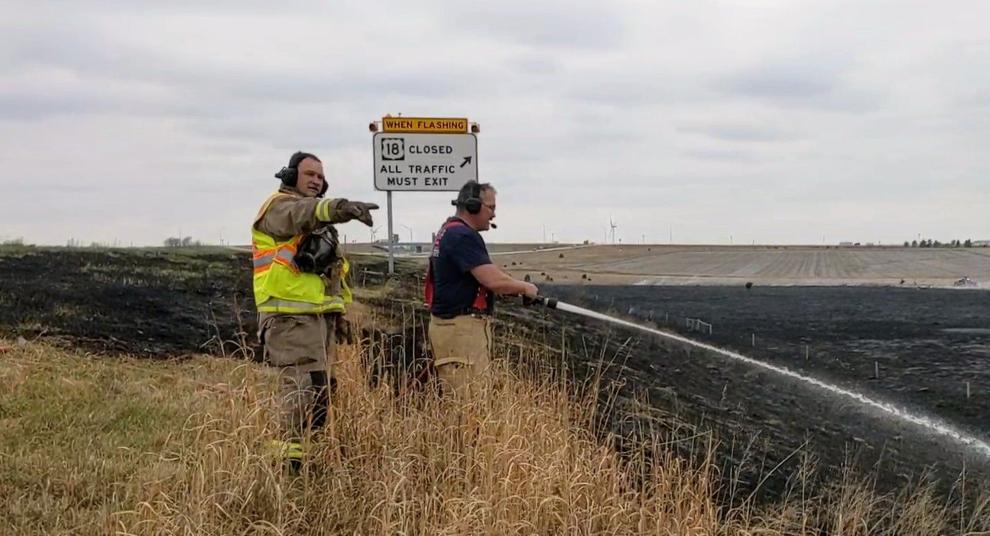 High winds fanned the flames across an expansive stretch of field, and led to several hot spots to reignite. Firefighters worked from the hilltop along the shoulder of the highway as additional trucks fought the blaze from below.
A Mason City firefighter said no structures were in danger.