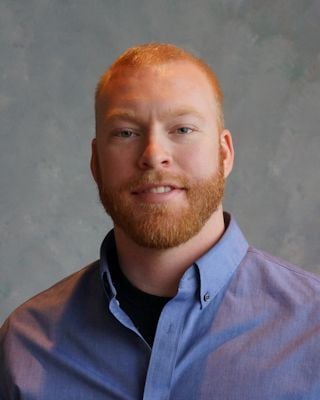 On June 1, Winnebago County Supervisors discussed County Engineer Scott Meinders' recommendation that the county develop and implement a tile crossing policy to lessen time and hassles for rural landowners.
Meinders suggested the tile crossing policy pertaining to private landowners could possibly mirror a similar policy approved in Hancock County recently. Hancock County allows landowners to work with contractors and the county on crossings without first waiting for completion of drawn-out code requirements such as an engineer's report or hearing. The county pays half of the costs up to $2,500 out-of-pocket maximum per project and $350 per intake. Landowners are responsible for the remainder.
"Historically in Winnebago County, we have tried to install those crossings ourselves," Meinders said. "The timeline doesn't always work for everybody, so sometimes we try to make a deal with the contractor that's already there and do a cost share."
But Winnebago County does not yet have a formal policy on the books. Meinders said he would draft a more specific policy proposal for the board's consideration at an upcoming meeting.
"It makes sense to me," said supervisor Susan Smith. "You have a contractor in your field and you just want it done."
Supervisor Bill Jensvold agreed that "it gives them a choice. If they want to continue with the project right now, they can pay the price and get it done. If they don't want to do it themselves, then they have to comply with code and go through the process."
Meinders confirmed that landowners would always have the option to go through the formal process. He noted that the crossings eligible for the new option could be new tile crossings and probably also existing crossing repairs of some non-drainage-district tile crossings.
Meinders said it is challenging for his department to do all of these crossings, saying it usually takes at least a day to install a tile crossing. He said it would be good to have another option available when approached by landowners and that he thinks the bordering county has something that appears to be workable in place. He also said it would be good to have a policy rather than having to enter into verbal agreements when situations arise regarding tile crossings.
• Supervisors approved Heidi Fedders' request to use courthouse grounds as part of a June 26 Forest City Relay for Life cancer-prevention fundraising event.
"We are planning on doing a Relay for Life activity," said Fedders. "This year is much more downscale since we can't really have a large event (due to COVID-19)."
She said the event will run from approximately 5 to 9 p.m. Sponsorship signs will be placed on the west side of Clark Street with Hy-Vee planning to have a food truck parked along J Street during the event. She said interested people will gather on the grounds and bring their own chairs.
The American Cancer Society has partnered with communities across the country for decades to honor and remember loved ones and take action for lifesaving change in the battle against cancer. Relay for Life has become a worldwide movement, a community of like-minded survivors, caregivers, volunteers, and participants. Even amidst challenges of COVID-19, relay participants continue to find ways to fundraise for a future free from cancer.
• The Board voted unanimously to extend the county's existing COVID-19 policies for another month and revisit the issue again next month. One cited reason for delaying the decision is that up to four county public health employees could be adversely impacted by the change of policy.
This is because the department was so busy during the height of the pandemic and vaccine clinics, that some of its employees could not use earned time off from work and could lose accumulated vacation time. Board members expressed a desire to not single-out any one department more than necessary.
Julie Sorenson of public health said that the employees are now coordinating schedules to take and not lose their vacation time. She said they might all be back below the vacation ceiling by this fall. Another impact of ending the county's existing COVID-19 policies would be the loss of extra paid hours for county employees for daycare and absences due to a COVID-19 related illness that is documented.
• Supervisors set a 9:30 a.m. June 29 public hearing for a drainage district 11 main tile improvement project.