At their July 13 meeting, the Board of Supervisors again addressed the proposed Rock Ridge Development Project in Saint Ansgar, while preparations for the 150th Mitchell County Fair continue.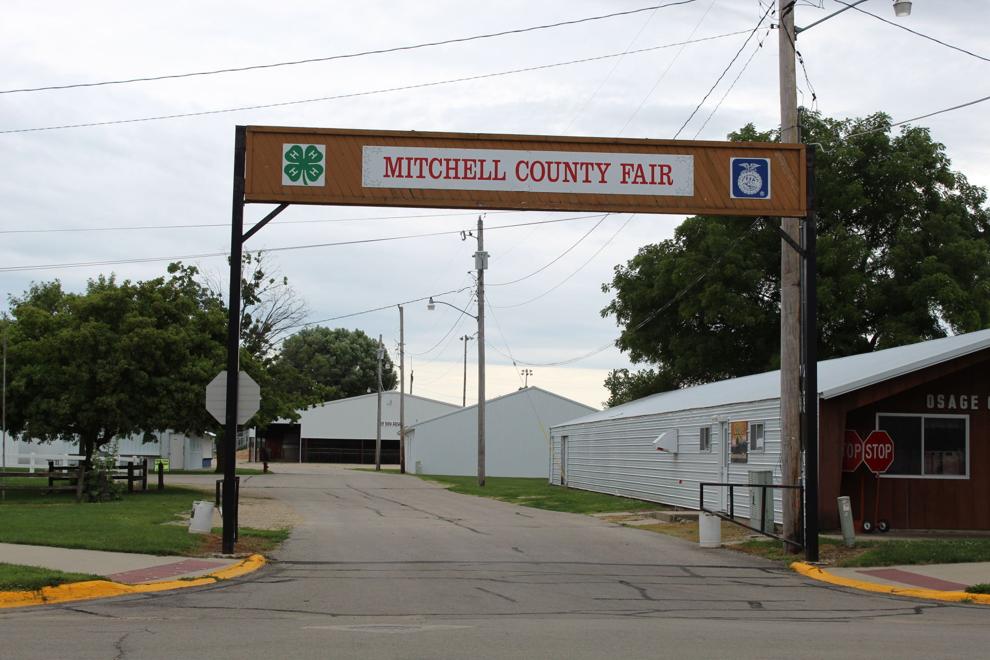 Lindsey Falk of L.R. Falk Construction was present to advocate for the proposed five year tax abatement. Saint Ansgar can only grant 10 years of tax abatement, and 15 years is needed to move forward with the development.
"I hope you guys think it's a good project," Falk said. "I think it's good for the county.
"I talked to [Osage Mayor Steve] Cooper yesterday, and he's excited to see what happens. If this works, hopefully another developer can maybe have the same idea in Osage or Stacyville or Riceville. If it does work, why not do it everywhere?"
Supervisor Jim Wherry noted that 100 percent of the rebate is not going to the developer. It is split so that 60 percent goes to the developer and 40 percent goes into a Low- and Moderate-Income [LMI] fund for future development.
"I like that aspect of this," Wherry said. "And with Tax Increment Financing, the base tax of this is never going to wait for the entities involved. The structure's that are going to be built are what this rebate comes from. The base value is taxed as is and always will be."
"The research I did, it's not going to cost the county any money," supervisor Mike Mayer added. "It's well planned."
New Mitchell County Economic Development Director Sheri Penney said she had been in contact with members of the MCE, and she had heard back from most of them.
"They are in support of the additional five year abatement," Penney said. "I think this is a great project. I think this is a good idea to support the housing crisis that we have here in Mitchell County."
The Board approved the additional five year tax abatement four to one, with supervisor Steve Smolik voting against.
• Supervisor Todd Frein attended a Mitchell County Fair Board meeting, and he was impressed with the progress being made as preparations commence. This year is a milestone, the sesquicentennial celebration in Osage.
"They're getting everything lined up, the grounds looking good," Frein said. "Looks like it's going to be a pretty good fair."
• Sheriff Greg Beaver indicated that preparations continue to ensure the safety of the nearly 300 bicyclists expected to descend on Mitchell County from Minnesota.
"State patrol will help, and we'll have two additional deputies," Beaver said of July 23 bike ride for multiple sclerosis. "We'll take care of those folks."
Beaver has also been attempting to determine if the CARES Act – the economic stimulus bill passed in response to the COVID-19 pandemic – would apply to a new ventilation system at the Mitchell County Jail.
"But after receiving what Rachel [Foster] put out, under the American Rescue Plan Act, it probably doesn't fit under those guidelines," Beaver said. "I'll leave that up to you folks, but it's just something we need to look at relatively soon. Probably within a year or so we should look at that."
"But wouldn't that go under clean air?" Smolik asked. "It's ventilation."
"That's your guys' call," Beaver said.
Wherry said Foster had put together a request form, adding that they would be receiving requests over the next few years.
"We'll try to encourage everybody to fill out the request form," he said. "So we can kind of organize things and know where we're at. This would be a good example to put on the list."
Beaver said he would want to get replacement cost estimates as part of the application.
"If someone local could do [the replacement], that would be good," he said. "It's always good to have local contractors to go to after the fact."
• Mitchell County Engineer Rich Brumm said the Foothill Avenue shoulder is being placed this week, dependent upon weather.
"They're still forecasting to have it painted and open by Tuesday [July 20]," Brumm said.
Crews will also be rocking the Kirkwood Avenue grading project.
"Pipe prices are still trying to balance costs," Brumm said. "But we've still got to get stuff done, so we'll just buy pipe as needed until prices seem reasonable again [and] order bulk again."
Jason W. Selby is the community editor for the Mitchell Country Press News. He can be reached at 515-971-6217, or by email at jason.selby@globegazette.com.