For Osage students entering the homes of community elders for a school project – an older generation that remembers forgotten wars – their duties are personal. They have relatives who lived through COVID-19. Now they hope to help them survive isolation.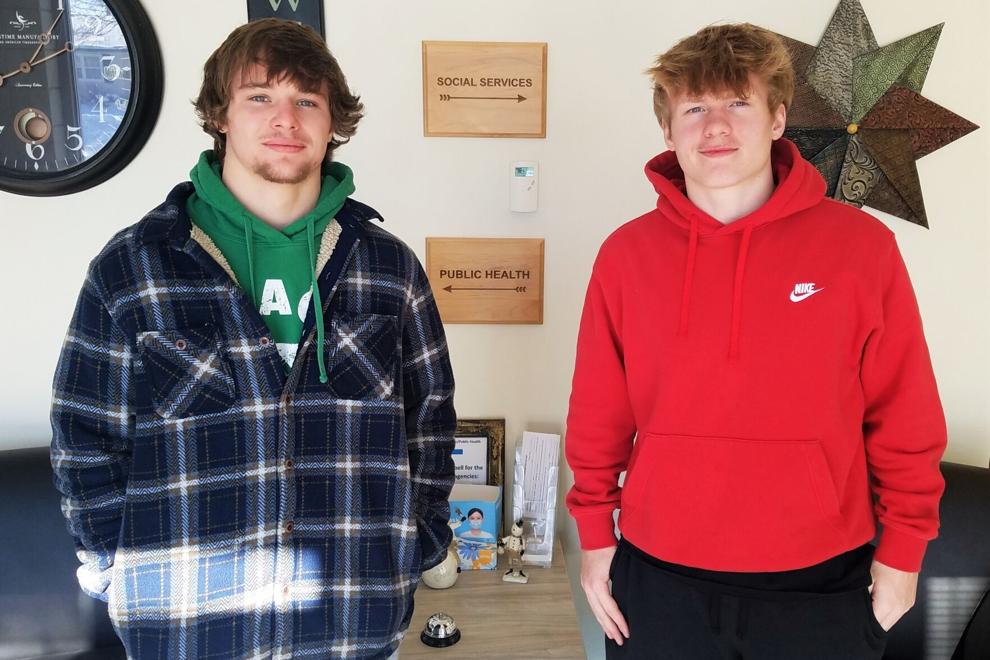 Though their careers might take them down different paths, they understand it is a noble profession. They also understand money isn't everything. It's okay to volunteer even if it's not your job.
Cards
The project began with a brainstorming session between Osage Community High School LEAD students Hayden Bramer, Chase Thomas and Jake Clark. They needed an idea, one they would be passionate about. The LEAD program encourages students to become involved in the community through innovative projects.
The brainstorming session led them to Mitchell County Home Health Care, which sends nurses and aides into homes. Often they do not have time to sit and talk to their clients. The LEAD students hope to fill that gap. They will take time to listen to their stories.
"We were trying to get high schoolers more involved with elderly people," said Clark. "It's good for us high school kids."
For these students, serving the elderly is personal. Thomas has a great-grandmother who is 93 years old, born at the beginning of the Great Depression. Thomas is afraid those memories will fade away if there is no one to listen. His grandmother is 83 years old, born during World War II, having grown up during the Cold War.
"They sit at home and just think," Thomas said. "I know how they feel. If we come in and visit with them, we can make them feel they're not so lonely, because that's what I see with my grandparents.
"They're alone and they don't have help because the world's so busy."
Before the LEAD project, Thomas had already gone into nursing homes to spend time with its residents, to talk and play cards. He learned they were serious about their games.
Clark has one great-grandmother in her mid-90s at Faith Lutheran Home, where the pandemic took almost a third of the residents. His grandmother was lucky. Clark appreciates what she went through and the life she has left.
"All the sickness, we didn't want to cause anything worse," Clark said of not being able to visit his grandmother during the pandemic. "Going in there was nice for her. I could tell she liked it. She always loves seeing family. That's why I joined this project, because I want to do more."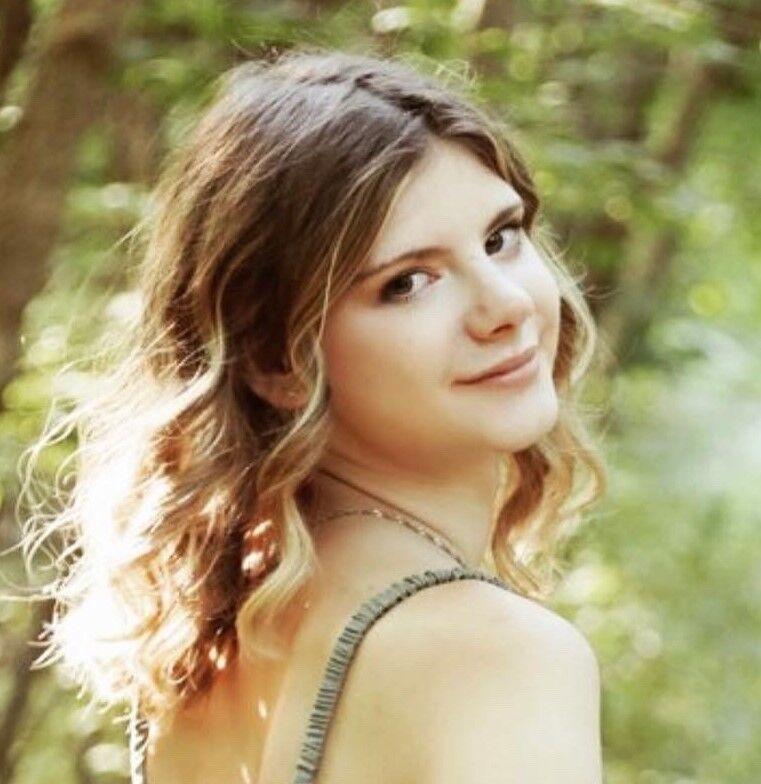 Thomas and Clark describe Bramer as the mastermind. Bramer already has a CNA. Over the summer, she worked in a nursing home, where she met a colleague who was involved with Home Health.
"Working multiple days and weekends, you can start to see the pattern of who gets visitors and who doesn't," Bramer said. "It really breaks your heart seeing these people who need someone to talk to other than their supper mates or an aide. If I could have, I would sit and talk to some of those people for hours and hear what they have to say."
"Hayden brainstormed it all," Thomas said. "And has it all under control. We just pitched in with our point of view."
Osage faculty members Tom Muller and Kelley Molitor have guided the students along the way.
Thomas said that once they formulated their idea for the LEAD project, things moved fast. They found three nursing homes to help with. They played cards. They listened.
"It's giving back," Thomas said. "In life, a lot of people expect to get paid for everything. This is just being generous."
Stories
Some nursing home residents and Home Health clients don't have family. Bramer was the first to contact Home Health with the LEAD project proposal.
"I think it's a fabulous idea," said Home Health Administrator Laura Huisman. "It's not very often you see youth want to do that. They talked a lot of about going into these homes and just visiting with these seniors."
Huisman said a few duties might include shoveling snow and other physical labor to make the clients' lives easier, to do what they can no longer do for themselves. But the main part of their duties will be companionship.
The students feel their elderly clients will teach them something as well.
"The youth interacting with the elderly is a great thing not only for the elderly, but for these guys," Huisman said. "It's going to benefit the students just as much. I'd like to see it continue. This is 100% their project. All we did was contact some of our patients with consent."
Huisman and Giles are not assigning tasks. They are leaving that to the students to figure out for themselves. However, the students needed Home Health to find clients willing to use their services.
Home Health Clinical Manager Sasha Giles said the first patient the students will meet with this week was extremely receptive to the idea. The client lives alone, and he looked forward to conversation with the younger generation. He is a veteran, and his favorite subject is history, which is perfect for establishing rapport.
"All the stories, the experiences they have growing up, they just talk about how things were," Giles said. "Sometimes it's hard for kids to fathom how life used to be. It's a great way to bridge that generational gap."
The three students are wise enough to recognize the differences they have with these seniors, as well as the similarities.
Thomas and Clark are not certain where they will go to college, or what they will do after high school. This summer, Thomas is going to sell solar panels in Texas. He feels that the line of communication he opens with the elderly will help him with his job. That generation still values people skills.
"They're not on their phones all the time," Thomas said.
"We're listening to their life stories," Clark said. "We don't want their stories to never be heard again. We want to pass them on. You pass it to your kids, and it just keeps getting passed down."
"Hearing how they grew up, it makes me think that things aren't so bad," Thomas said.
Thomas noted there is a demand for their services. Many elderly folks want to interact specifically with the younger generation.
"An older gentleman told us he wished there were more younger people involved in the community," Thomas said. "So we wanted to find a way to give back."
"A lot of our patients are homebound," Giles said. "They don't have the opportunity to go out and interact with other people. To have these students come in to occupy their time and build that relationship, that's really important for their mental health."
Bramer wants to get more students involved in the LEAD project.
Clark said he hopes to establish the program so students keep coming back every year. He is a junior, and has two years to influence the project. "When I graduate, I want people to keep it going. I don't want it to stop."
Jason W. Selby is the community editor for the Mitchell Country Press News. He can be reached at 515-971-6217, or by email at jason.selby@globegazette.com.