It is now officially Stan Walk versus Mitchell County Economic Development Commission.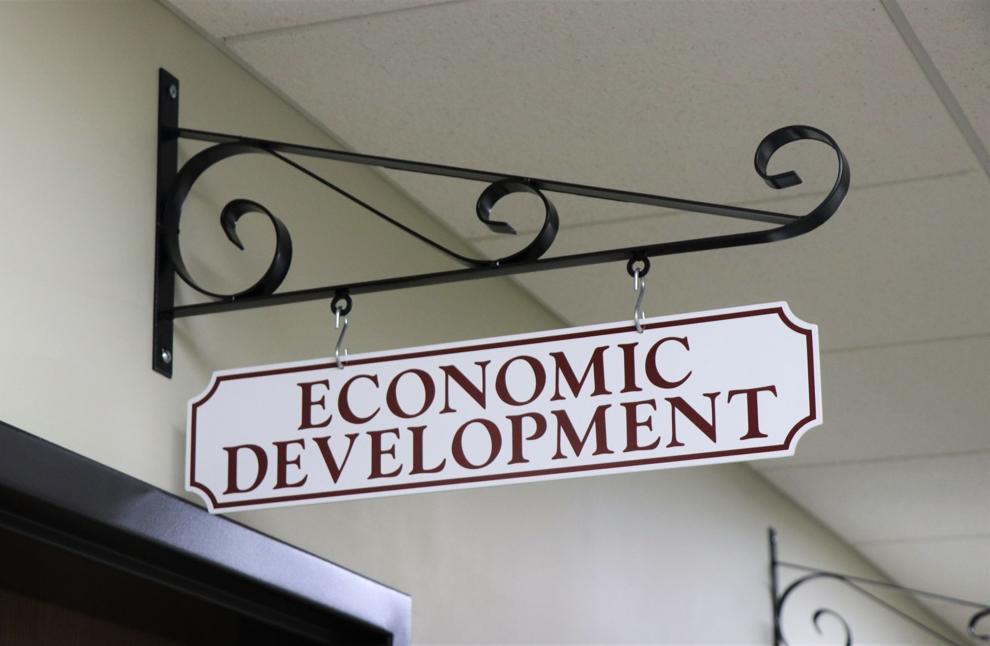 Earlier this year, MCEDC advertised an opening for the position of director. It eventually hired Sheri Penney. As another candidate for the job, Walk felt wronged by the process, and decided to put up a legal fight.
Walk interviewed for the position of director on June 7. On June 29, chairman of the board Mark Jensen sent an email stating MCEDC had hired Penney. Walk protested.
At its Sept. 9 board meeting, MCEDC voted to hire Walk and Murphy, PLC as its legal representation against Stan Walk. Mark Walk is currently Mitchell County Attorney, but after Walk's retirement, Aaron Murphy is set to take his place both at the courthouse and at their law firm.
Stan Walk and Mark Walk are distant cousins.
At the meeting, Penney indicated MCEDC had received a complaint from the Iowa Civil Rights Commission filed by Stan Walk, and that MCEDC needed to respond in 30 days. Walk cited age discrimination in his complaint, according to Penney.
Mark Walk sent a letter to the board dated Sept. 7. The last paragraph was read at the meeting:
"At the meeting, I would also discuss giving someone authority to either hire me or respond to (Stan Walk's) complaints, because they are not going to end."
Penney added, "At this point, I as the director would be in communication with Walk and Murphy, PLC to handle legal complaints, and it would not have to be a board action."
Supervisors
The three people from the MCEDC performing the job interviews were Jensen, Todd Frein and Terry Byrnes.
"Don't get me wrong," Frein told the Mitchell County Press News. "We had four very good candidates. And (Walk) was one of them. But there were things in the interview that all three of us (agreed) drug him down a little bit.
"He also mentioned things like some of the county supervisors were a joke."
Frein is serving his first term as a member of the Mitchell County Board of Supervisors, who he represents on MCEDC.
For 20 years, Walk was a Mitchell County Supervisor. Frein praised his service and said there was a reason Walk continued to get reelected. Frein said he has known Walk all of his life, and that he and his wife worked for him when Walk opened a bar in the City of Mitchell.
"I have nothing against Stan Walk," Frein said. "The guy's done a lot of good things for Mitchell County."
However, Frein said Penney stood out as active and ready to work: "She sold herself very well. Prior to being here, she was in a big city. She dealt with children, she dealt with adults. She started a lot of programs. Whether it was economic development, school teaching, summer programs, we could tell that she was going to take whatever we gave her and run with it. We think we've got a good one."
In the MCEDC's minutes for its Aug. 23 meeting, obtained by the Press News on Sept. 16, Rick Bodensteiner made the motion to approve the hiring of Penney as director with benefits effective June 30, salary effective July 6.
Kevin Palsic seconded the motion, and the board voted unanimously to hire Penney.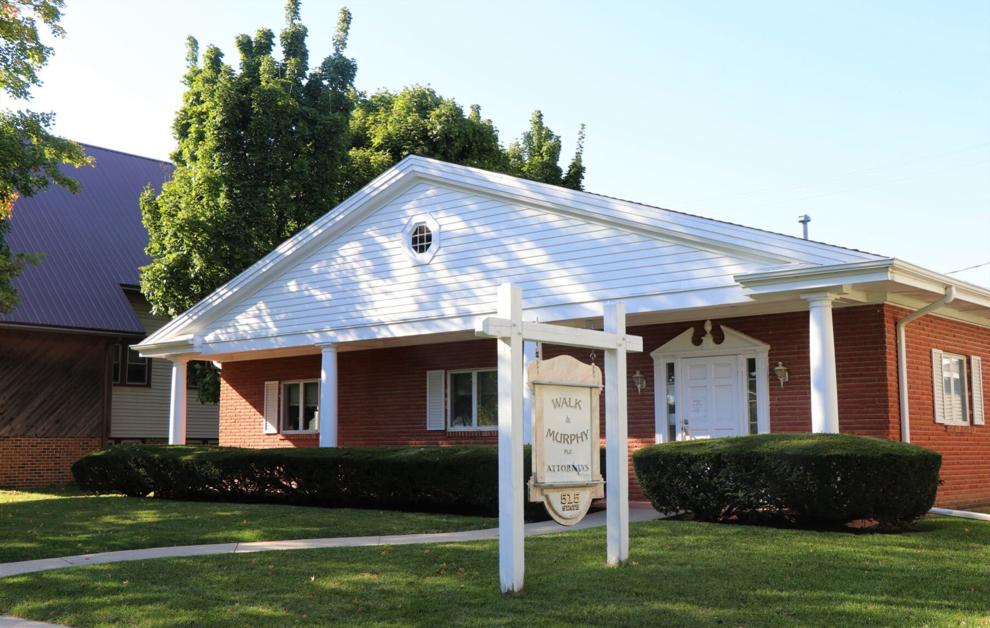 Age discrimination
Walk is pursuing two complaints against MCEDC. One is a violation of the Open Meetings and Open Records laws, Chapter 21 and 22 of the Iowa Code. The other is age discrimination.
Part of Walk's assertion he was discriminated against involves his designation as a Vietnam era veteran. Chapter 35C of the Iowa Code states:
"In every public department and upon all public works in the state, and of the counties, cities, and school corporations of the state, veterans who are citizens and residents of the United States are entitled to preference in appointment and employment over other applicants of no greater qualifications."
Walk said he had superior qualifications, pointing to his decades of public service and his business education degree with an accounting emphasis from the University of Northern Iowa.
"They don't give any reasons for anything," Walk said of his belief MCDED has not provided full disclosure. "So I feel that age probably played a part of it. How do they justify hiring a non-veteran that hasn't done anything (in economic development)?"
Frein stated that age was not decisive in the hiring process, and that other factors led to the rejection of Walk.
The hiring committee presented two documents to demonstrate what they consider Walk's unprofessional behavior. Frein said both were used for consideration of Walk as a potential employee.
Walk disagrees with the assertion these documents were a factor.
The first is an email sent Jan. 4 from Walk to Mitchell County Engineer Rich Brumm and supervisors Jim Wherry, Mark Hendrickson and Frein. It is a complaint about the road in front of his residence, and it includes foul language. Frein considered it inappropriate for a potential Mitchell County employee.
The other letter to the Property Assessment Appeal Board begins with "You three clowns on this board are a disgrace to the legal system." Walk said the letter was written in his continued fight for the little guy against government bureaucracy.
Walk believes the letters were never used in the decision not to hire him, but were produced after he filed his complaint, as justification for what Walk considers prejudiced treatment.
Frein countered that since he was one of the recipients of the email, he would have known of its existence prior to the hiring process.
"When he gets sour, he goes after you," Frein said of Walk.
After filing a complaint with the Iowa Civil Rights Commission, the ICRC will either find probable cause that age discrimination occurred, and if the ICRC does not find probably cause, Walk has the right to file a lawsuit in district court.
Frein said that Mitchell County taxpayers would pay for legal representation for a trial involving Walk. "That's Mitchell County's money," he said.
"I didn't intend to not pay for it," Walk said in response.
Open meetings
Walk believes he never had a chance.
In his eyes, MCEDC had no intention of hiring him, and a lack of transparency prevents him from proving his claims. He also believes the MCEDC violated Iowa's Open Meetings Law (Chapter 21) and Open Records Law (Chapter 22) of the Iowa Code. His complaint is pending in front of an appeals board.
Walk said that one of the official advertisements for the job was misleading, in that MCEDC designated itself exclusively as a 501(c)(3) non-profit.
"What they tried to do from the very beginning, is if you are a 501(c)(3) non-profit, you do not have to follow the Iowa Open Meetings Law," Walk said. "What they didn't bother to do is actually read Chapter 21 of the Iowa Code."
Walk stated MCEDC was formed not only as a 501(c)(3), but also under Chapter 28E. He added that if a 501(c)(3) obtains government funds, such as from the cities of Osage, St. Ansgar and Stacyville, as well as from Mitchell County, MCEDC still falls under the Open Meetings and Open Records laws.
While Walk said he suspects this was a misrepresentation to circumnavigate Chapter 21 and Chapter 22, he admits he cannot be certain.
"They don't want to give you any information," Walk said. "When you ask the Economic Development Board, everything seems to be always confidential. So you have to assume some things just by how the facts have been accumulated."
Walk said he paid $25 for six pages of past MCEDC board meeting agenda, and that an agenda about hiring and the perimeters for hiring the MCEDC Director was never mentioned.
In an email to Walk, who also requested the details of each candidate's qualifications, Jensen wrote, "MCEDC will not be providing copies of applications for employment. This type of information is considered confidential."
For these reasons, Walk filed a complaint under the Iowa Public Information Board, alleging that MCEDC violated Chapter 21 and 22 of the Iowa Code. Walk said his complaint should be on the October docket.
If it continues on its current path, the battle between Walk and MCEDC could end up in court.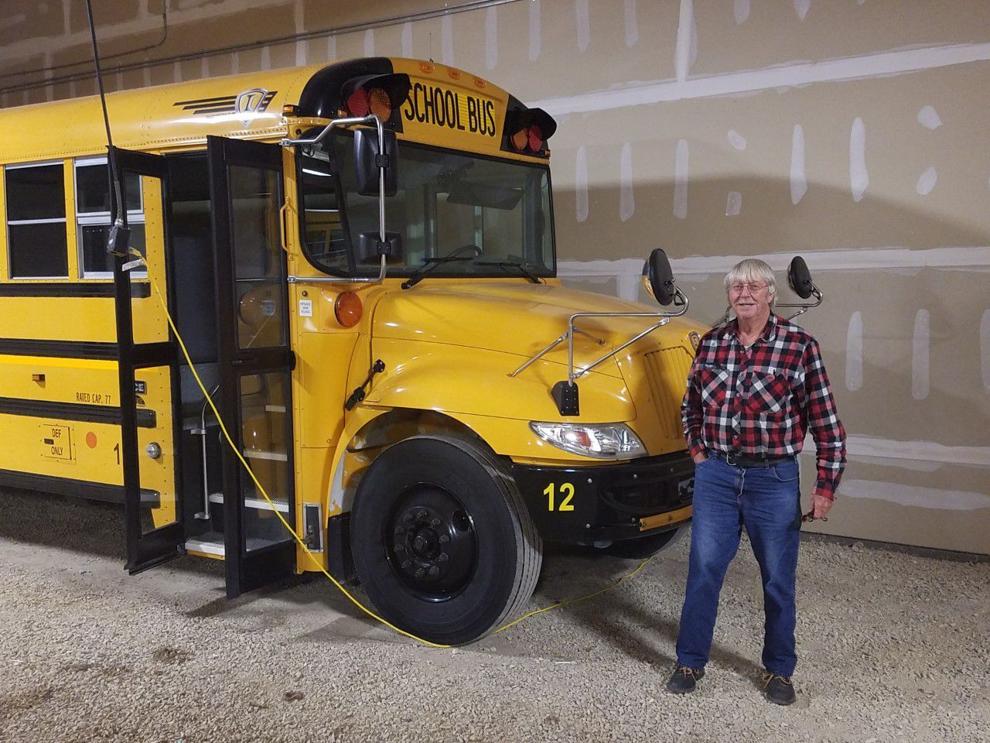 Jason W. Selby is the community editor for the Mitchell Country Press News. He can be reached at 515-971-6217, or by email at jason.selby@globegazette.com.