After falling behind and losing the first set, the Forest City volleyball team came back and won three straight sets against Garner-Hayfield-Ventura (GHV) on Tuesday night in Forest City.
The Cardinals came into the Indians' newly-remodeled gym and stole the first set from the Indians, 25-19. Forest City head coach Lacy Jerome gathered her team and gave them a message before the start of set two.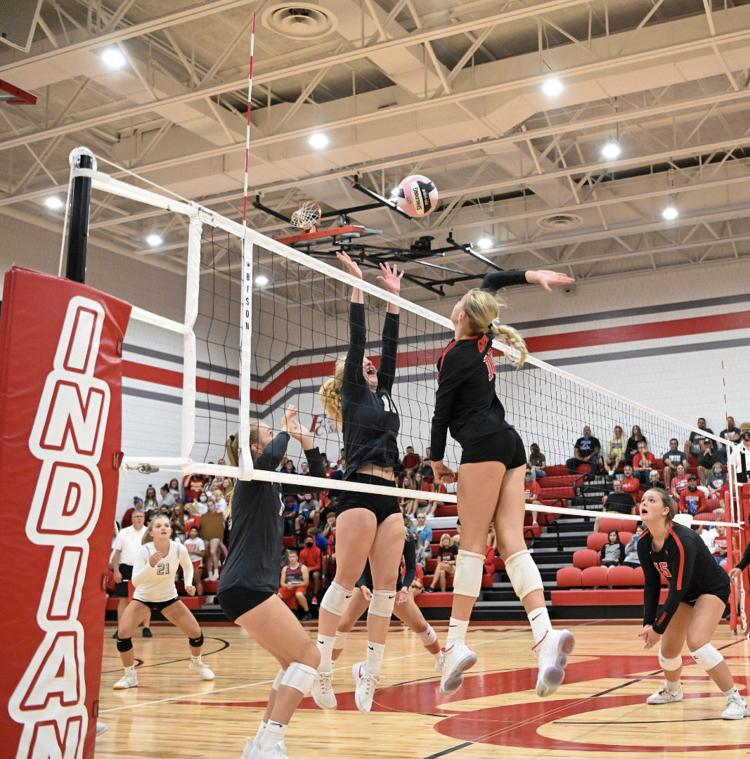 "Relax," Jerome said. "We kind of had this happen last year with teams we probably didn't have to go four (sets) with. So it's just kind of a learning process and we need to get better from the beginning."
The Indians took that message and ran with it, winning the next three sets to take the overall match victory. The scores of the final three sets were 25-19, 25-21 and 25-15.
GHV head coach Meriel Leavy knew her squad was in for a tough challenge. Last year, the Indians finished second in the Top of Iowa West and beat the Cardinals in three straight sets.
"Basically we just went into the game with the idea that we at least want to take one (set) and that was kind of the game plan. That's more than I can ask for as a coach just starting out," Leavy said.
The Indians were led by a duo of strong hitters. Senior Kaylee Miller had 16 kills and 4 blocks while junior Shae Dillavou had 14 kills.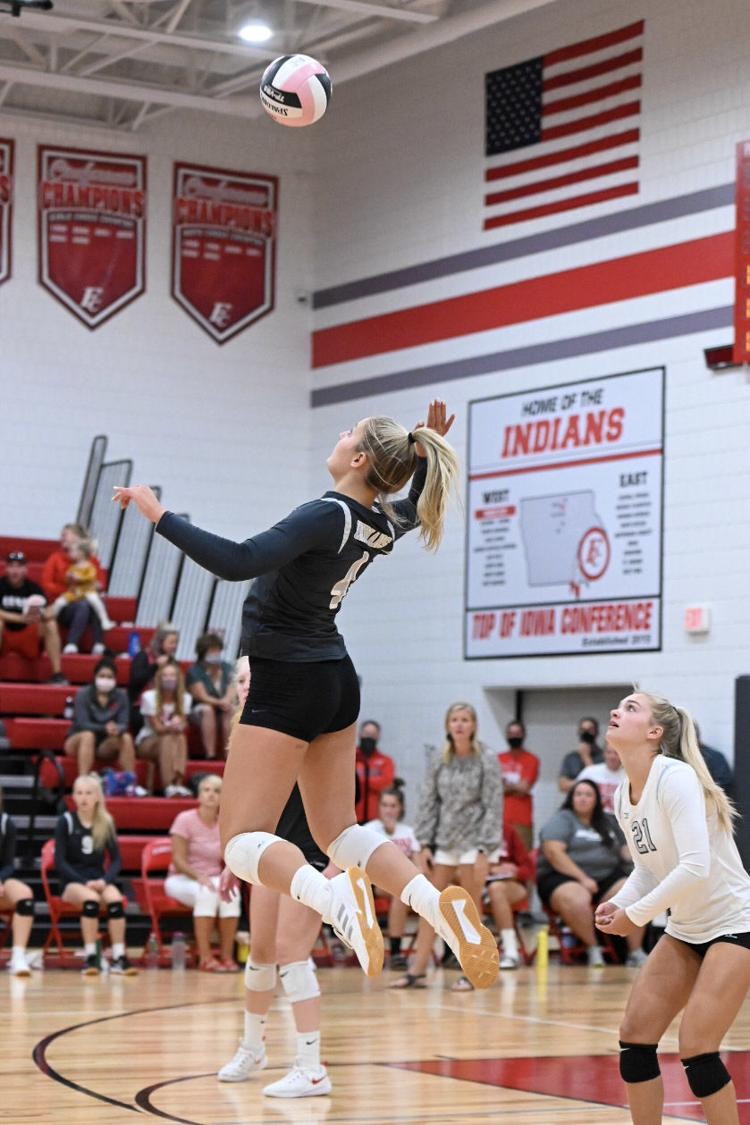 The two are hoping that how they performed in the match against the Cardinals is a sign of things to come.
"Me and Shae have the best communication, I think, for our duo," Miller said. "We talk it out and sort of read each other a little bit and know our strengths."
Senior Kennedy Baker also had a strong night, posting 25 assists and 9 digs for the Indians.
GHV falls to 3-2 this season, while Forest City moves to 2-0. The Cardinals play at 7 p.m. on Thursday against West Hancock. The Indians play at 7 p.m. on Thursday on the road at North Union.
Be the first to know
Get local news delivered to your inbox!