The splash pad and inclusive playground equipment in Osage are one step closer to reality.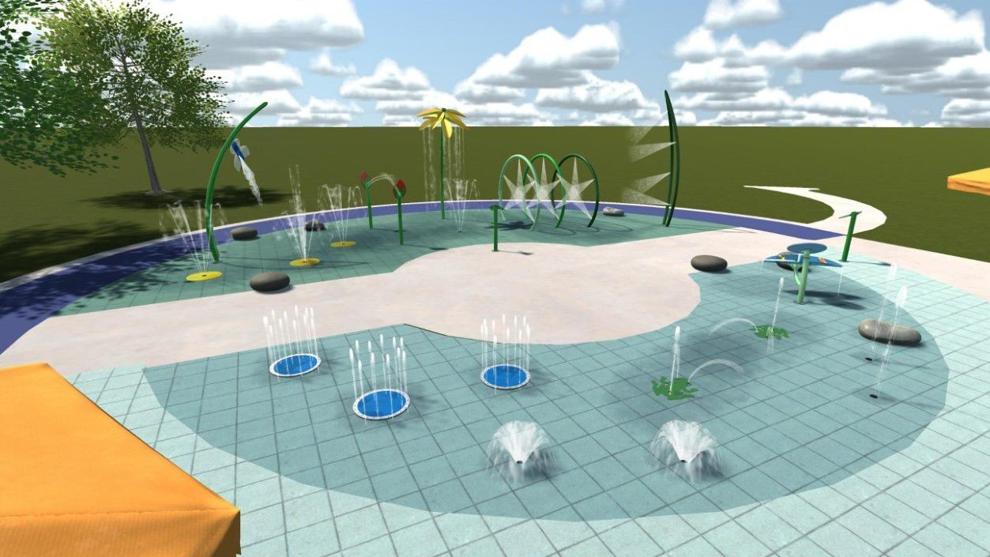 On Aug. 3, associates from Bergland + Cram met with the Osage City Council for approval of the projects' plans and specifications. Kristy King presented a slide show. The goal is to reach the bidding process and begin construction.
"The timeline is for these technical drawings to go out on Wednesday (Aug. 4), pending approval, with the bid happening on Aug. 31," King said.
Plans have moved along at a steady rate. King said that the last time Bergland + Cram attended a city council meeting, it was the end of the conceptual phase.
In addition to technical drawings, King presented 3D approximations of the final product.
As well, an advisory committee of community members is working with Bergland + Cram. They suggested a double-sided sign saying 'Osage City Park,' with the other side a communication board, a large graphic where children with speech challenges can point to the things they want to do.
"That's a component you see in other inclusive playgrounds," King said.
At the inclusive playground in Osage, there will be a lower-to-the-ground merry-go-round, a dual friendship swing and a roller cord. The goal was providing plenty of clearance around each feature.
Council member Ross Grafft said many community members had voiced their opinion on play equipment: "That's important to me, that our local people have input."
"We tried to solicit feedback early on in the conceptual phase, while balancing that with the budget," King said.
King estimated the playground budget was between $275,000 and $350,000 when Bergland + Cram spoke to the City Council a few months ago. She added that bidding and material acquisition is tumultuous right now.
"The suppliers are inundated with communities wanting to do playgrounds and splash pads," Grafft said. "And so the fear is, with that level of activity, there may be a cost bump.
"To counter that upper cost spiral, if you kept a contractor on a tight timeline, they suggested starting this fall. Hopefully they could work into November and December if it's a nice fall. And then come back and complete it in spring."
Grafft added he was impressed with the community's generosity in fundraising.
Some equipment requests were not immediately feasible. While a zip line would have been an attractive feature, it did not meet the financial restrictions. King said equipment such as this could be considered later as additions. It could also be installed elsewhere such as Lincoln Elementary.
One expensive aspect of the playground will be the inclusive surface, meant to accommodate those with disabilities. King described it as a rubberized surface – small pieces molded and fused together – that is water impervious.
"If any of you have been to other playgrounds where they have this surface, it makes a world of difference," said Mayor Steve Cooper. "Especially for children who are wheel chair bound, in walkers, etc. In sand, they can't get to that equipment."
Ron Fiscus of PlanScape Partners provided the Cedar River Complex as an example of future expansion.
"Once [the CRC] became successful, and people fund-raised and wanted more things, the architects said the splash pad would be great to have," Fiscus said. "But they needed ballpark pricing. What they found was they couldn't afford the splash pad then, but now they can afford the splash pad."
In turn, the splash pad will allow the potential for add-ons or future expansion.
"Our indoor pool became a reality because our outdoor pool was having so many problems," Cooper said. "Originally we did not plan to have an indoor pool like we have now at the CRC."
For the splash pad, placement of play equipment and benches is still in flux. King said that in the conceptual phase of the splash pad, they planned two activators so the water would not be continually running.
For younger children, there will be a spraying bubble filled with water, which children can activate by their weight. There will be a water table and frog sculptures.
The other side is more active and designed for older children.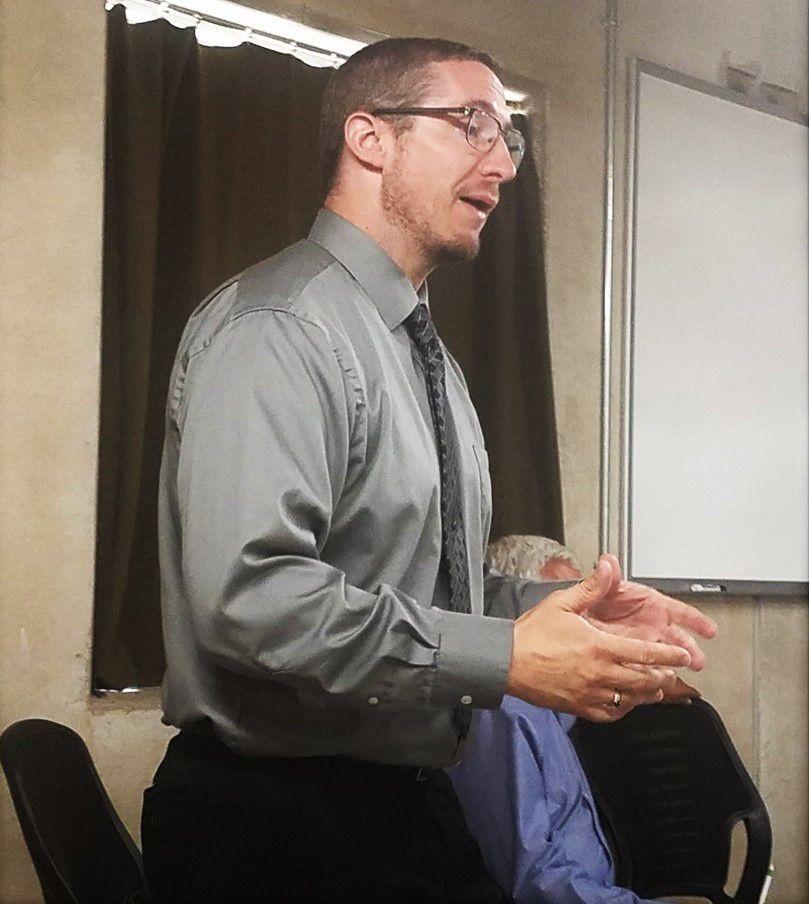 Doug Foreshoe of Bergland + Cram described the layout of the water jets: "Each side has a feature [children] can aim at each other. Each side will have rock features that will bubble up – the other side will have taller rings, a bucket that will drop, and some flower sprays."
There is a block sidewalk where parents can engage with children without getting completely drenched. There are benches where they can sit in the middle. Benches on the outside will be placed beyond the spray.
For both projects, one of the most popular requests from committee members was shade for both children and adults.
The Council approved plans and specifications for the splash pad and inclusive playground improvements. It also invited bids for those projects.
Jason W. Selby is the community editor for the Mitchell Country Press News. He can be reached at 515-971-6217, or by email at jason.selby@globegazette.com.