Around a year ago, Patricia de Moura moved from the Gulf Coast of Texas to North Iowa.
Having been born in Sao Paulo, with a population 12 million, it is safe to say Osage seemed significantly smaller. The youngest of five children, de Moura is the only one to have ever left Brazil. While Iowa is a substantial change in climate, she is accustomed to pastoral life.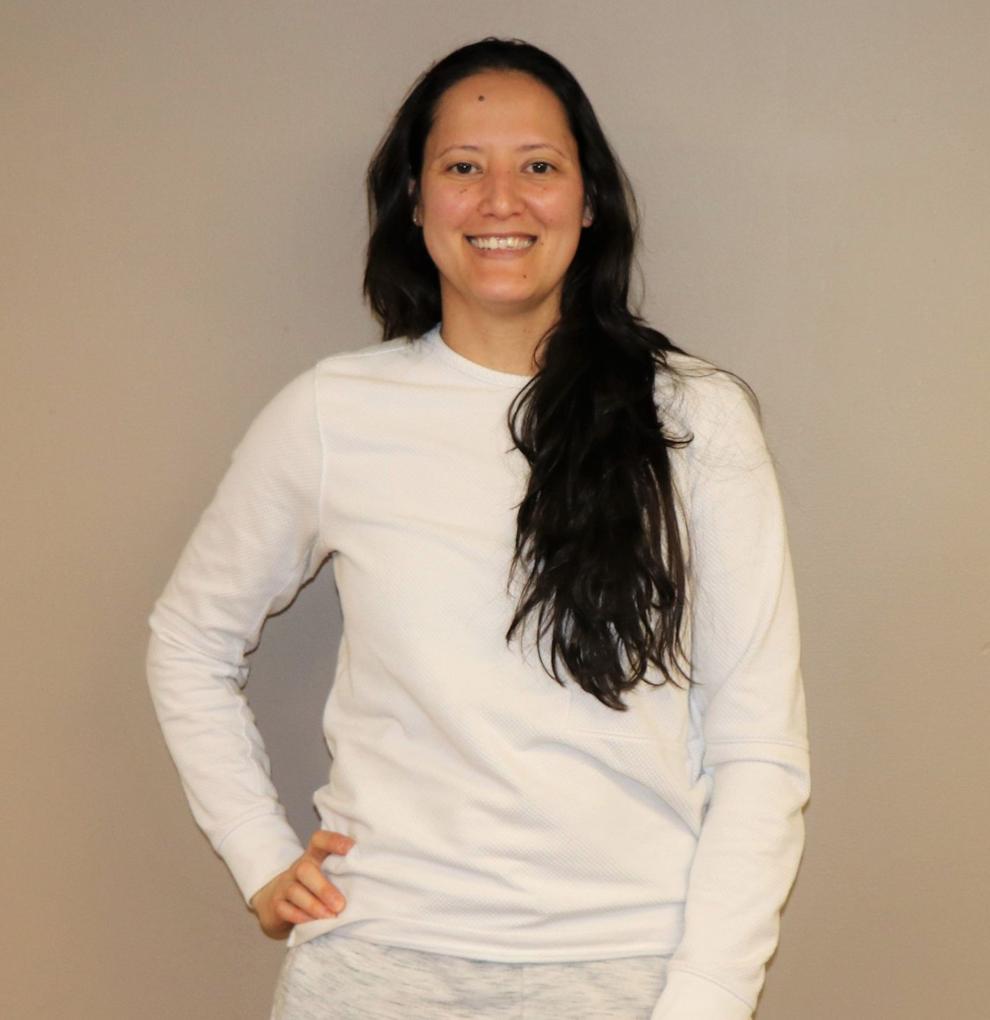 "Right now, my parents live on a farm in the middle of nowhere," de Moura said. "They don't even have Internet. They once raised pigs and cows, but now they grow organic food."
She currently lives in rural Osage with her husband and infant daughter.
Beginning this month, de Moura, who played professionally in Brazil, will begin teaching students beach volleyball at the Cedar River Complex.
Shoes
While de Moura was born in the largest city in Brazil, she lived in the state of Mato Grosso, close to the Amazon Rainforest.
Organized sports were not common in school, and her parents did not encourage her athletic career. They never watched her play. She attributes this to a difference in culture. In contrast to her country of birth, parents in America are extremely involved in their children's sports.
"Sometimes a little too involved," de Moura said, laughing. "In Brazil, it's not common for parents to watch their kids' games."
However, everyone tunes in to the World Cup, including de Moura. It is a national holiday when Brazil plays.
"When I was younger and my dad watched the World Cup, he would cry sometimes," de Moura said. "I thought oh my gosh, what is going on? Now, the last World Cup I watched, I cried."
Poverty is rampant in Brazil, especially in big cities such as Sao Paulo, and de Moura has seen children playing soccer with a ball made out of socks. Some kids live on the street. Something as simple as a ball is a luxury. Society at large is different than in America, and this affects every aspect of life, including athletics.
For de Moura, volleyball was an outlet. But at first it was an unwelcome chore – one in which she got paid in shoes.
A change in perception toward athletics began in gym class. However, it did not take at first. She was still miserable. Her brothers' love of volleyball pushed her forward, reluctantly. Teaching her the skills of this new sport, they recognized a natural ability in their little sister. She just wanted to be left alone.
"I was incredibly shy at the time," de Moura said. "I was 15 years old, but I was immature. One of my brothers promised to give me new tennis shoes. Finally I accepted, and I started practicing volleyball."
For a year, she still felt too shy, that she was not good enough at the sport. So her brother promised to buy her another pair of shoes if she kept playing.
Finally, two pairs of shoes later, she began the rigor of training, lifting weights and running. She got faster, stronger, and better at volleyball, maturing and developing better social skills, and slowly she began to fall in love.
"I got out of my shell," she said. "I owe that to volleyball."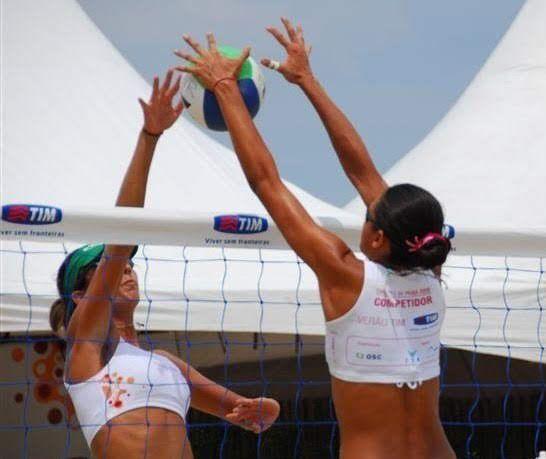 Spike
In the beginning, de Moura had talent but no team.
"It was hard to find another girl," she said. "I did everything I could to move out, to play at a higher level."
After a few years back in Sao Paulo, she relocated to Rio de Janeiro, where the best beach volleyball teams take the court. She practiced and shared the same coach with Maria Elisa, who played in the 2012 Summer Olympics.
Once she found her first partner, they began to travel the country.
In Brazil, indoor clubs hire players. Win or lose, an athlete gets paid a monthly salary. Beach volleyball is more cutthroat – losing means leaving with nothing. But de Moura was a winner and life was good.
After years of pounding the beach in the hot sun, setting, blocking and spiking, her luck turned in one match. In a tournament in Brasilia, on a cool day, in sand that was too hard, she hurt her lower back. The pain was so severe she could not move at first. It ended her eight-year professional career.
She spent the next year working to make ends meet. Her injury did not allow her to compete at the level she was accustomed, and when she played field tournaments, it was no longer enough to make a living in the sport she loved.
Over time, she learned to manage the pain, and eventually the injury became an opportunity, one that sent her to the Northern Hemisphere. Her first professional partner had migrated to the United States, so the idea had already been in the back of her mind.
One problem, however, was that she did not speak English
In 2011, she was accepted into Oklahoma Baptist University, and received another chance to play volleyball, this time the traditional version. She was too old to be eligible for Division I, but Oklahoma Baptist was NAIA.
A year later, de Moura and Oklahoma Baptist finished fifth at nationals. They were not a tall team or a big school, but they played with heart, as one.
In six-on-six volleyball, she was an outside and right-side hitter. Putting it simply, she spiked the ball.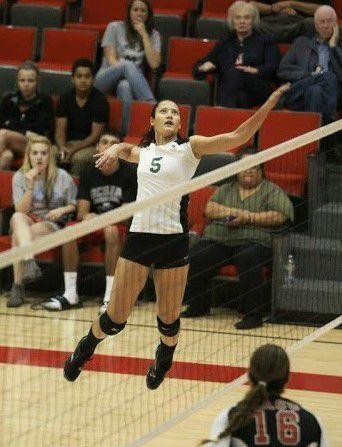 For three years, de Moura reoriented herself to life in Shawnee, spending three seasons on the volleyball team.
After Oklahoma Baptist, she bounced around. She was a graduate assistant at Southwest Baptist University, where she received her graduate degree. While working on her PhD, coaching volleyball became the next rung up the ladder.
After this, a Division I assistant coach position at South Texas College opened up. It was as far south in the contiguous United States a person can get. The good news was that South Texas accepted her application. The bad news was because of an issue with her visa, she could not take the job. Instead, for two years, she volunteered at a school.
It was in McAllen where she met her husband, Allen Mullenbach of Osage, a seasonal helicopter pilot who was in Texas spraying cotton. Last spring, they had a girl, Aadya, and moved to North Iowa. Oklahoma had been cold enough for de Moura. North Iowa was something of a shock after the cool breeze off the Gulf Coast.
"Brazil is over 70 degrees all year long," de Moura said. Therefore the Iowa weather this February was not welcomed. "I like snow because it's pretty and we don't have that in Brazil. But I don't like 25 degrees below zero."
The weekend before she had her baby, she was still coaching in Texas. When de Moura and her family moved, COVID-19 had slowed life to a crawl. There were no private volleyball lessons. Even if there had been a college team to coach, she was confined to her home, fearful of what might happen to Aadya.
"I was scared, because no one knew what was going on," she said.
A few months after de Moura moved to Osage, the high school team won an Iowa State Championship. She took it as a sign.
When Nicole Dodd, program manager at Cedar River Complex, approached her about coaching a sand volleyball class, de Moura had found a place in the sun.
"I'm passionate about beach volleyball," de Moura said. "I'm excited about this program. It's going to give the kids the opportunity to get more touches and learn all the skills – I think it's important, especially when you're young and you don't know how tall or fast you're going to be.
"I was lucky to find the CRC. I'm super excited to help the kids. Not just for this sport that changed my life, but in helping them learn how to communicate and become more mature. It opens doors. It opens minds."
Students from 8 to 19 years old may participate in the CRC's sand volleyball classes. Those interested should watch Facebook for details. For more information, contact Nicole Dodd with questions at nicoled@cedarrivercomplex.com.
There will be a meeting to gather information about the program at 5:45 p.m. on Saturday, May 10, at the CRC.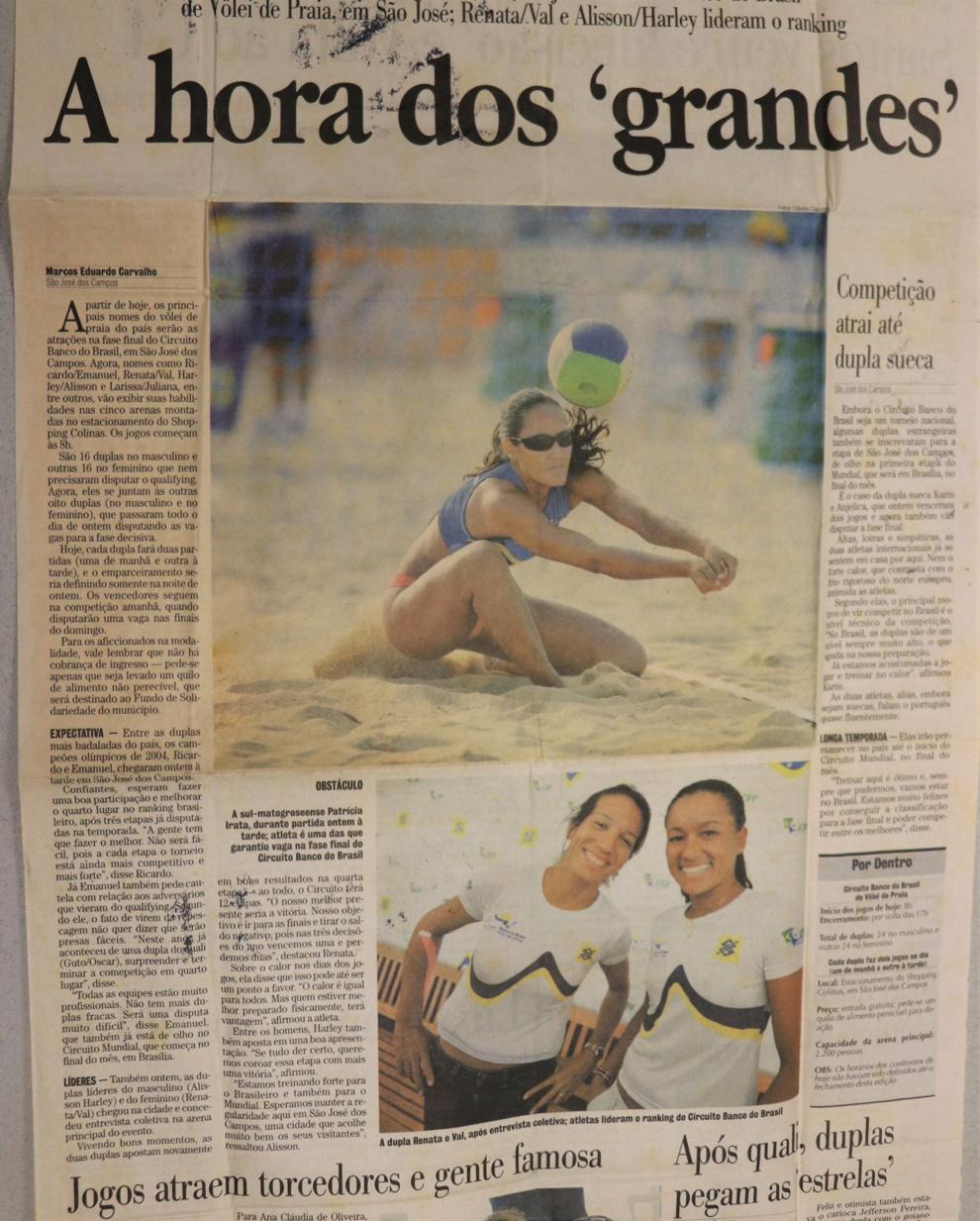 Jason W. Selby is the community editor for the Mitchell Country Press News. He can be reached at 515-971-6217, or by email at jason.selby@globegazette.com.