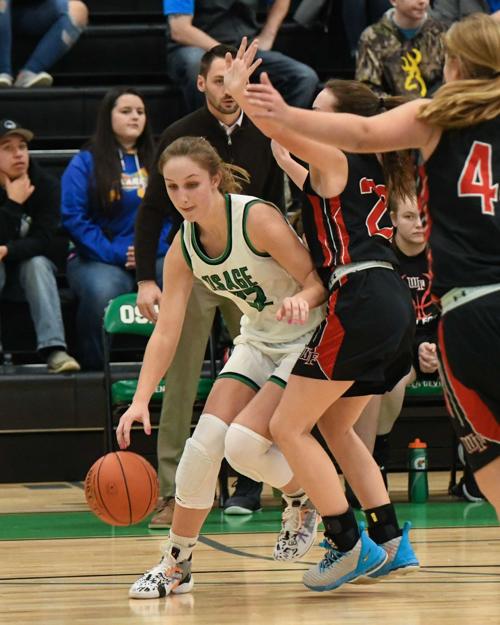 Osage 64, Rockford 18
The Osage girls basketball team is 7-1 for the season after dominating Rockford on the road on Tuesday.
The Green Devil defense held the Warriors to eight points each half, including a scoreless third quarter. 
Rockford senior Amber Reams scored 11 points and pulled down five rebounds. 
Osage will play Northwood-Kensett at home on Friday. Rockford will play North Butler at home on Friday. 
You have free articles remaining.
Osage 75, Garner-Hayfield-Ventura 56
The Osage girls basketball team improved to 6-1 on the season with a convincing 75-56 win over Garner-Hayfield-Ventura on Saturday at home.
After jumping out to a 40-26 halftime lead, and 62-36 lead after three quarters, the Green Devils had to stave off a 20-13 run by the Cardinals in the fourth quarter for the margin of victory.
Senior Sidney Brandau had a big day for Osage, scoring a game-high 29 points on 10 of 17 shooting from the field and 9 of 10 from the free throw line. She also had a game-high 11 rebounds.
Also scoring in double figures for the Green Devils were senior Dani Johnson with 20 points on 8 of 9 shooting from the fields, and senior Melanie Bye with 12 points on 5of 8 shooting.
Junior Vanessa Olson paced Garner-Hayfield-Ventura with 17 points, while junior Jayden Frank had 14 points and sophomore Chloe Frank had 12.
Osage is at Rockford on Tuesday.