With precautions in place to mitigate the spread of COVID-19, school districts in Iowa have had quite a change in the first few weeks of school compared to years' past.
In Osage, masks are required for students and faculty, one-way hallways are enforced and extra precautions are taken during lunch. Those are just a few of the extra mitigation strategies in place.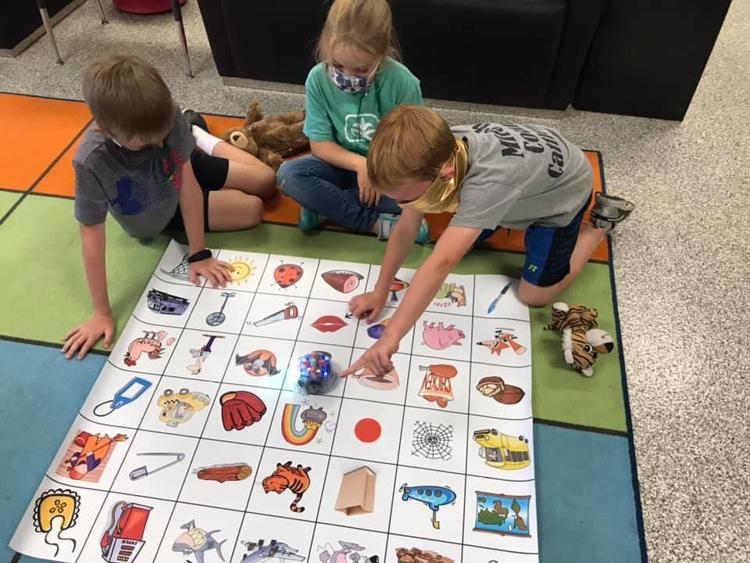 "The younger the student, the easier the changes have been, because there's not a pattern, there's not a routine," Superintendent Barb Schwamman said. "Our younger learners are probably the best. As the kids get older, I think they're questioning why we're doing some of this. They're more independent thinkers."
Although older students are a little tougher to deal with, Schwamman says they've still been compliant. And even in kindergarten and pre-school, Schwamman says those students have been great with wearing masks and listening to teachers.
One major change with the start to school in Osage actually happens before and after the school-day: busing.
"We put a para-educator on each bus that goes out into the country and they help make sure that every kid gets a squirt of hand-sanitizer and make sure they have their masks on," Schwamman said. "We do have assigned seats on our buses."
The district put in plenty of time giving thought to these new mitigation strategies in the summer. A return-to-learn committee of over 40 people worked on a safe plan for students to come back.
Even though there is many new strategies in place, Osage has already experienced COVID-19 within the schools. The district reported two positive cases on Aug. 31, and the football team had to miss its second game on the schedule with Clear Lake due to positive tests.
"I think every school is going to have some cases of COVID probably," Schwamman said. "It was just a matter of time, because it's something like the flu. It's one of those things."
Before the season, Osage football head coach Torian Wolf listed plenty of mitigation strategies that the football team put in place, like keeping his players in pods and spraying down equipment after every practice.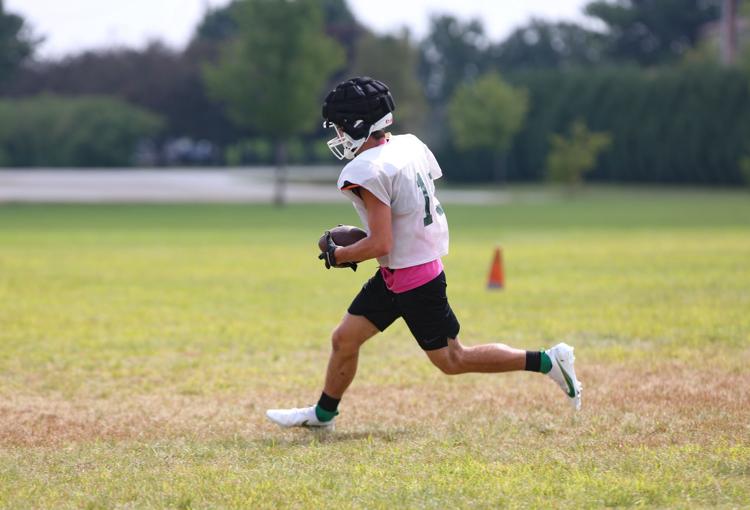 "It's a worry that we're going to have all season long. Fingers crossed that it doesn't happen to us," Wolf said before the season. "We'd follow all the guidelines, quarantine for the 14 days, take the test and make sure that none of the rest of us have it. Then get back to work when we can."
But it did happen to them. The way the quarantine worked out with players infected, Osage missed one game. Mitchell County Public Health has worked closely with the district to do contact tracing and give advice.
"I think everybody has been collaborative and cooperative about it, but I do think those first cases were kind of that wake-up call and just saying hey there are kids that are going to get quarantined and this is what's going to happen when it does," Schwamman said.
Mitchell County has flirted with the 15% positive test result line that was put in place by the state of Iowa to establish a point when schools can choose to go strictly online. As of Friday, the positivity rate for the county was at 13.4%.
Schwamman says the school is planning to stay with in-person learning, as a majority of the cases that have occurred are from things that happened outside of school that were brought in.
"I think the biggest thing we can say to them is that we plan to go in person as long as possible, and some of that depends on how the community mitigates themselves," Schwamman said. "What they're doing on the weekends and at night-time. We can have all these things in place here at the school, but we're only as good as what's going on out in that community and our exposures and mitigation strategies."
Schwamman is hopeful that the community can continue its strong support of the school, like when businesses donated swag-bags with masks, by practicing safe strategies.
Be the first to know
Get local news delivered to your inbox!