Everyone could use a little more help.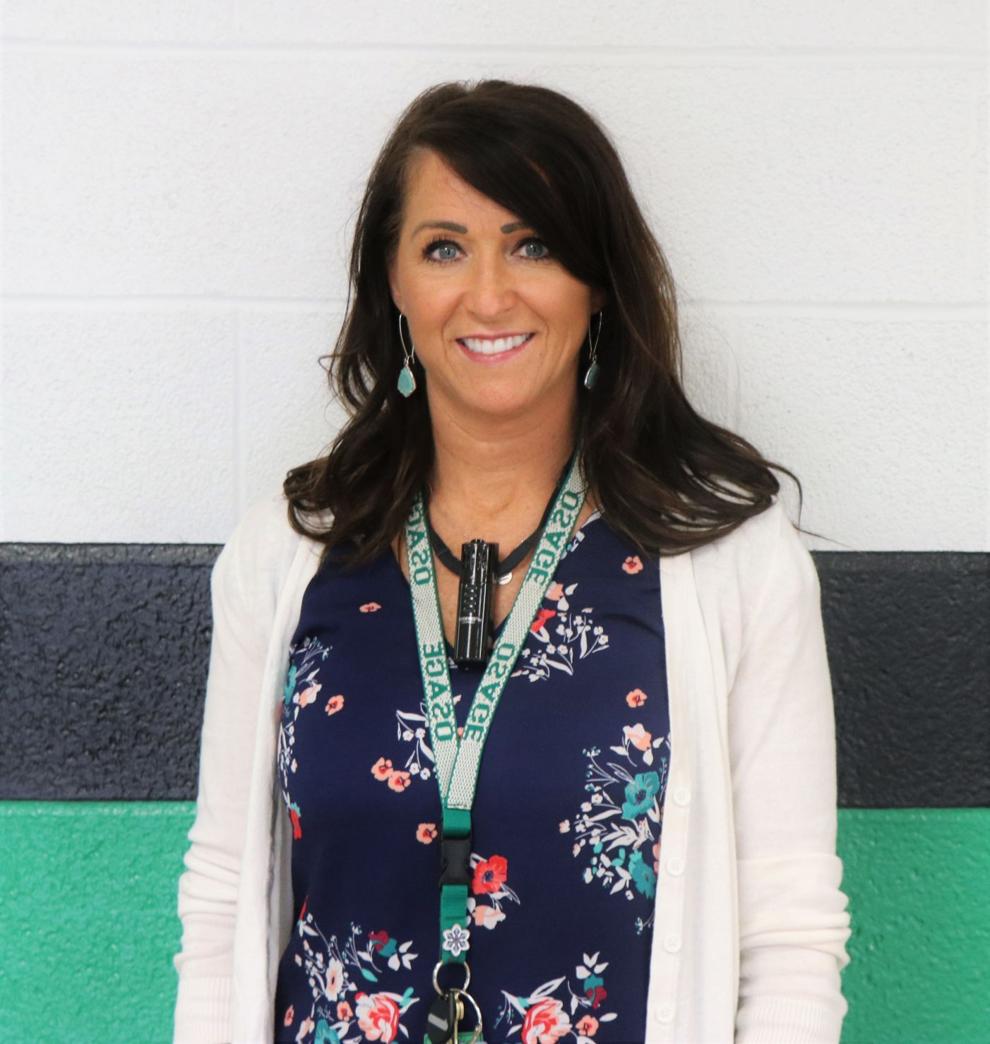 Pending Osage Community School Board approval, Tara Henry will move from fifth-grade instructor to a new position: student success teacher.
The idea for creating the job came last Christmas, when Mitchell County was recovering from the peak of COVID-19. Middle School Principal Sarah Leichsenring saw the epidemic was having a lasting impact on students. The most obvious side effect was last spring's school closure.
Despite its impact, these considerations were secondary to Leichsenring. Some students simply needed more specialized help, both in the classroom and at home.
"You take into consideration areas where we provide more support for our students and teachers," Leichsenring said. "We are seeing a subset of students who need skill development in certain areas – organization, working with others, communicating effectively, social awareness and self-awareness.
"It's a combination of things that help them be academically successful, and things they need socially and emotionally to be successful. We talk about what success looks like, not just in our school, but what happens when these kids leave school."
Leichsenring started to see this need through visits to her office, visits to the guidance counselor, and visits with families. She saw students that needed additional support.
When she went searching for a student success teacher, she did not need to look far. Henry had her hand raised.
Before beginning in Osage, Henry taught in the student success/special education program in Decorah for seven years. She transitioned to the Area Education Agency before finding a new home.
"My interest in this position is truly to support and teach the whole child," Henry said. "The academic, physical and social-emotional go hand in hand to ensure a student has the knowledge, skills, and disposition to be successful. My past experiences and positions at the AEA and Decorah have revolved around this philosophy.
"My number one thought on the success of a child is a quote by Rita Pierson: 'Every child deserves a champion: an adult who will never give up on them, who understands the power of connection and insists they become the best they can possibly be.' I strive to be this."
When she began teaching fifth grade in Osage post-COVID-19, it was her first year in general education. She already knew middle school can be a difficult time, with changing emotions and frustrations.
"Kids in elementary are learning how to learn," Henry said. "By middle school, they know what school's about, they know the expectations and what to do. However, their bodies and their brains are changing. And so they need to figure out the coping and the skills they need to be successful in high school.
"I think this is a prime time to teach them those executive functioning and study skills. Kids don't automatically know how to study. We need to teach that. How to stay organized can be challenging for a lot of kids."
There are new expectations and freedoms in middle school. Henry will teach students how to manage those freedoms. The year before, teachers walked them to the line. Now they are expected to walk from class to class without assistance.
Whether elementary, middle school or high school, a universal need is a quiet place. There will be an after-school success center for that need, where children will get support with their homework and projects. Sometimes that quiet place is not available at home. It is an understated emotional and educational need, but it is these details student success teachers help solve.
The state of Iowa already has core competencies addressed by Henry's position, which include self-awareness, self-management, social awareness, relationship skills and responsible decision making will at the forefront of the social emotional learning, or SEL.
All students can benefit from instruction and practice, but some students need more support with these skills than others.
Leichsenring says it takes specific qualities to do this position well.
Henry has a background in special education, but that does not mean the students she's serving need special education.
"I had some people say, 'Why didn't you just hire another guidance counselor or social worker?' That's really not what this position is," Leichsenring said. "The point is this person is doing those small, direct lessons, but is getting to partner with our social worker or our guidance counselor. It's just an additional support, but not in place of.
"I firmly believe it's our duty to serve every student that walks through our door, regardless of ability, experience, trauma, family background, home life. And every kid learns differently.
"Kids need this. It's the decision that's best for them."
Jason W. Selby is the community editor for the Mitchell Country Press News. He can be reached at 515-971-6217, or by email at jason.selby@globegazette.com.