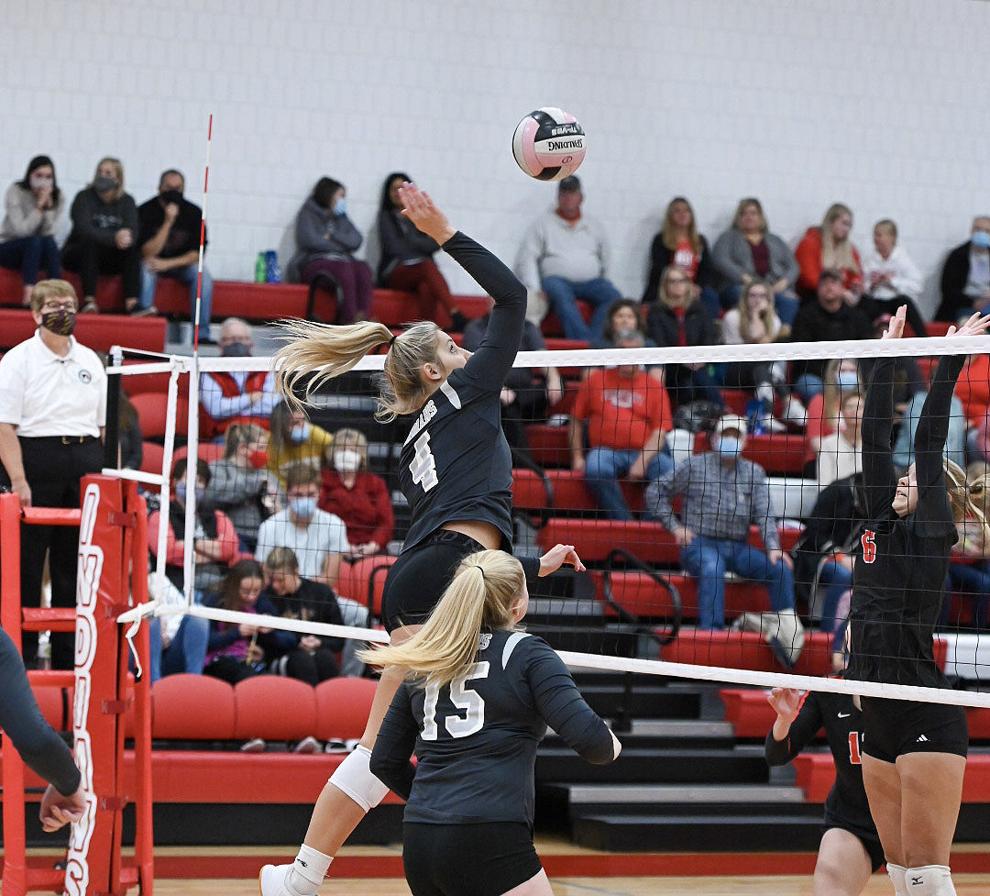 In theory, the battle coming up between No. 1 Osage and Forest City on Tuesday night in the Class 3A, Region 5 final at Central Springs should be a close match.
After all, the two teams finished with undefeated conference records and won their respective Top of Iowa divisions. The Green Devils were the best in the East and the Indians were best in the West.
But Forest City head coach Lacy Jerome knows the tall task her squad is up against. Osage is the No. 1-ranked team in Class 3A for a reason.
"Osage is really good and really strong," Jerome said. "Just very dynamic at every position. We did see them earlier this year."
The two teams collided on Sept. 12 at the Osage tournament. The Green Devils took both sets, 21-15 and 21-6, respectively. The win for Osage was one of 30 wins this season, and the squad's only two losses have come against ranked opponents.
Osage is coming off a three-set victory over New Hampton on Wednesday night and is led by three standout seniors. Seniors Ellie Bobinet, Danielle Johnson and Paige Kisley were all first-team all-conference players in the Top of Iowa East. Johnson was actually named Player of the Year.
The three players were first-team all-conference players a season ago as well, but they have plenty of help this season. Sophomore Claudia Aschenbrenner, junior Meredith Street and junior Kaebre Sullivan were named to the second team, while sophomore Jaden Francis was picked as honorable mention.
Last year, the Green Devils fell in the state semifinal to Western Christian in three sets. With a win on Tuesday night, Osage could get back to Cedar Rapids for a fifth consecutive season.
"The goal is to definitely win state," Bobinet said earlier this season. "This is our last go around so we want to make sure we make the most of it and have a lot of fun too."
Although they're touted as the underdogs, the Indians are no slouches. Forest City tore through the Top of Iowa West Conference and won the division with a perfect 8-0 record.
Highlighted by senior Ellie Caylor, junior Shae Dillavou and senior Kaylee Miller, the Indians had seven players selected to the all-conference teams. Jerome was also named Coach of the Year.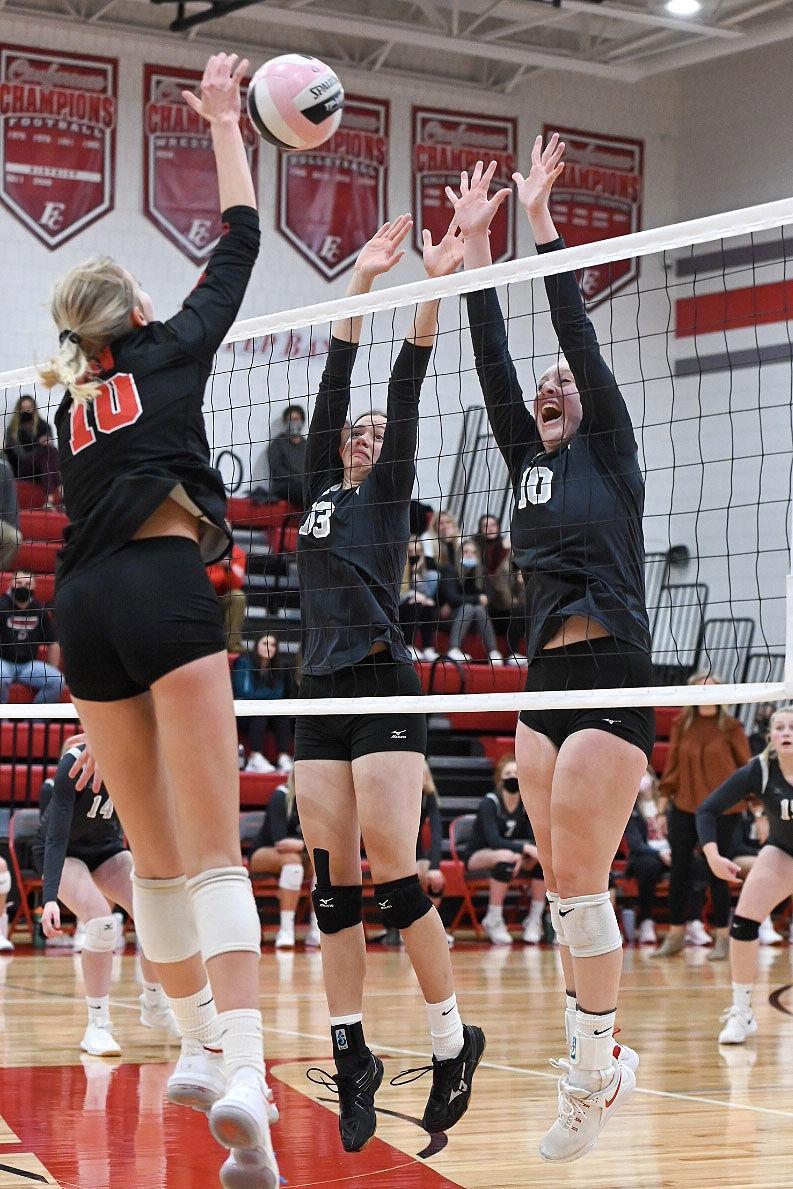 The Indians finished with a 19-9 regular season record, but almost all of the losses came against larger schools or ranked opponents. Despite how good Forest City has been this season, the underdog mentality is important.
"I think that's probably the best way to approach it," Jerome said. "It's a position we've been in before. I think we just need to concentrate on ourselves. We know what we need to know about Osage. We just need to fine-tune a couple of areas and take it set by set."
After a three-set win over Garner-Hayfield-Ventura on Wednesday night, Forest City will use that underdog mentality in order to fight for its first state tournament appearance since 2015 and the fourth in program history.
"Working hard in practice these next couple days will be really good for us," Caylor said. "Pushing ourselves to do better."
The two programs do have some history, as both played in the Top of Iowa Conference together before it was split into two divisions a few years ago. But the only history that matters now to both teams is what will be written in the record books after Tuesday.
"Our message is it's postseason and anything can happen," Jerome said. "Just got to earn it."