Exactly 40 years ago this fall, Coreen Sweeney was named Osage High School's homecoming queen. In 2022, she will be honored as one of three distinguished alumni, along with Dennis Johnson and Josh Olson. The Osage Education Foundation has also reached a milestone, as this is the 20th year of hosting the event.
"It was such a surprise, and certainly a huge honor," Sweeney said of being selected as a distinguished alumni. "It caused me to wax nostalgic about all my Osage High School days."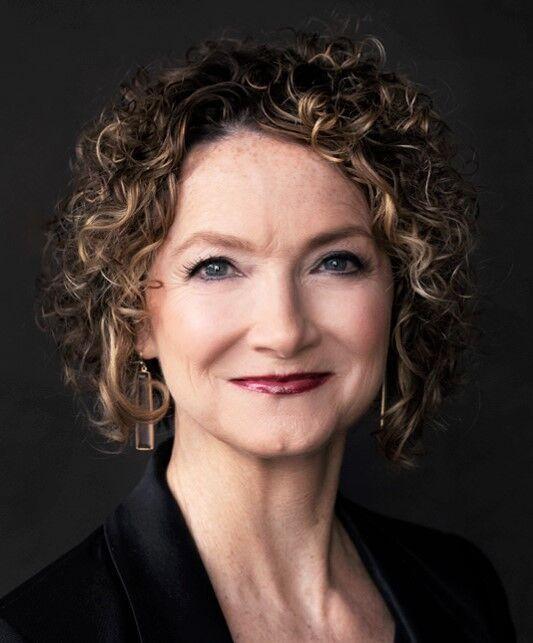 Homecoming Queen
Sweeney learned hard work on her family farm near New Haven. She was the oldest of six children. They lived 10 miles from school, which meant a long commute by bus. Because of chores, there was a limit to how many activities she could participate in, but she took full advantage.
"We maxed it out," she said.
Is was a busy couple of days for Sweeney in 1982. After being crowned queen at the homecoming football game, where she wore a dress hand-sewn by her mother, Sweeney had to get up early the next morning for the conference championship in volleyball, which the Green Devils won.
Head volleyball coach Jody Dosser was a legend in her own right, demanding excellence from her student-athletes. She will be inducted on Saturday, Sept. 24 into the Osage Hall of Fame.
According to Sweeney, every night on the court there were three-hour practices. For the last hour, after the football players had finished their own practice, they came into the gym to block at the volleyball net for the girls.
"We would just get hammered," Sweeney said of trying to spike the ball over the towering boys. "But that's what made us good."
Dosser also implemented a regimen of weightlifting, which Sweeney said was ahead of its time. Again, the male athletes helped push the volleyball players beyond their limits.
The weight coach for the football team taught Sweeney how to bench press, deadlift and do squats. He developed a competitive barbell club for weight and reps, and Sweeney was the first girl to ever get her name on the board.
"Coreen always demonstrated outstanding determination, dedication and leadership," Dosser said. "These attributes were quite evident as a student, an athlete and as an individual in the Osage community."
Sweeney was named first team all-conference. At that time, there was only Class 1A and Class 2A volleyball, and Osage was a small fish in a big pond.
"It was a big deal to be as competitive as we were," Sweeney said.
In the spring, she also ran track with her sister. She was in National Honor Society and was a class officer.
Looking back, Sweeney is impressed with the number of activities a small town school like Osage was able to provide its students, including – for Sweeney – the opportunity to become one of the first girls to play Little League baseball.
It was the competitiveness she learned in high school that launched her into her weightlifting career. In 1997 she did her first show. Eventually she earned her Pro Card, which meant she had become part of the elite. At age 50, she retired from competitive bodybuilding.
According to Sweeney, she got hooked on the endorphins. Triathlons were her next challenge, with a training regimen completely different from weightlifting.
"People were scratching their heads – 'What, can't you pick one?'"
Her triathlon career started when Sweeney was running to burn fat for bodybuilding shows. She could see the pool from that vantage, and she began swimming again, convinced by other triathletes to hit the circuit. She also became involved in RAGBRAI.
Law
After graduating from Osage High School in 1983, Sweeney attended the University of Iowa and then Drake University Law School.
Since fourth grade, Sweeney knew she would grow up to be a lawyer. Her teacher at that time, Eleanor Bower, fostered Sweeney's ambitions. Sweeney read Nancy Drew books and loved the idea of puzzles and figuring out mysteries. She compared detective stories to being a lawyer.
Later, she was a voracious reader of Agatha Christie mystery novels. She watched Perry Mason on television. "I decided that's what lawyering was about," Sweeney said. That conviction never wavered.
In college, her fix was the TV series "L.A. Law."
"It glamorized law and solidified my plan," she said. "It all worked out."
Again, it was competitiveness that kept her on that track to attorney. "The teachers and coaches at Osage taught me not to think that I couldn't do something – don't take 'no' for an answer."
After a stint in corporate law, Sweeney decided she would much rather be in the courtroom in front of a judge and jury, and she became a trial lawyer.
While it was scary at first, it was where she had always wanted to be, even in fourth grade, when she did not even know exactly what an attorney did.
"Once you prepare for your case, you're ready," Sweeney said. "It becomes second nature to develop the evidence with documents and witnesses, and tell the story to the jury."
Today, Sweeney takes workers' compensation cases for some of the largest employers in Iowa. She works for the largest law firm in Iowa, Nyemaster Goode. No one has heard of the biggest cases she has worked, because they were resolved confidentially.
"Coreen is a hardworking, good natured, loyal, and reasonable professional," said Nyemaster Goode coworker Frank Harty. "She is both respected and popular – not an easy task in a contentious litigation practice. It is a privilege to work with Coreen. She is extremely well respected in the profession."
Awards ceremony
The Osage Education Foundation (OEF) will honor its 2022 Distinguished Alumni honorees over Homecoming weekend, Sept. 23-24. Ticket prices are $20 for presales and $25 on the day of the event. Former Distinguished Alumni award winners are encouraged to attend.
The Distinguished Alumni awards will be held at 4 p.m. on Saturday, Sept. 24 at the Cedar Valley Seminary. There will be a reception following the awards with appetizers and desserts and a cash bar. The public is welcome.
Each year the OEF honors alumni who have graduated more than 10 years prior and who have achieved outstanding success in any of the following areas: the arts, business, community service, humanitarianism or their profession.
Jason W. Selby is the community editor for the Mitchell Country Press News. He can be reached at 515-971-6217, or by email at jason.selby@globegazette.com.