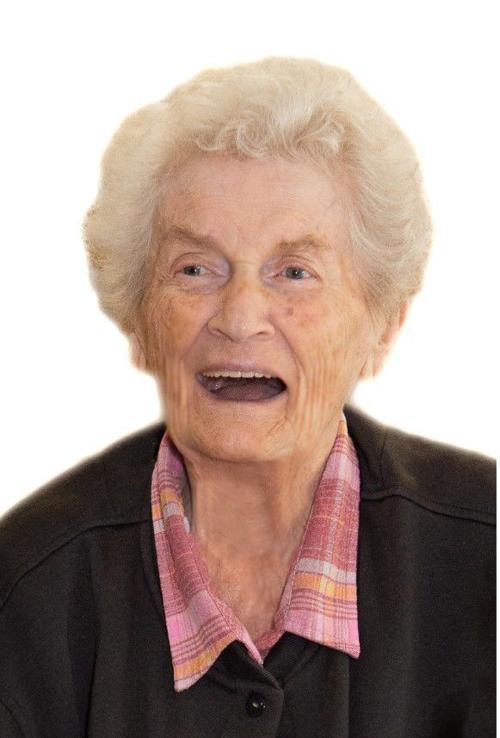 February 27, 1929 – January 16, 2020
Forest City - Norma Jean (Hillesland) Bilyeu, 90, passed away on Thursday, January 16, 2020, at Westview Care Center in Britt, IA.
A memorial service will be held at 10:30 a.m. on Friday May 1, 2020, at Forest City United Methodist Church, 305 S Clark St, Forest City, IA 50436, with pastor Les Green officiating.
Visitation will be from 4:00-6:00 p.m. Thursday, April 30, 2020, at Ward-Van Slyke Colonial Chapel, 101 N. 4th St., Clear Lake.
Norma was born on February 27, 1929, the daughter of Edward and Joy (Olson) Hillesland of Forest City. She grew up in the Forest City area and graduated from Garner High School. Norm attended Kendall College in Evanston, IL, as well as Waldorf College in Forest City, IA.
Norma married Roy Bilyeu on February 4, 1950, and lived on the family farm near Woden, IA. To this union four children were born, two sons and two daughters. In later years they moved to Mason City, where she helped Roy with his business and was very active in her children's lives. Norma was a Cub Scout Den Mother, a member of Lincoln Elementary PTA and a Sunday school teacher at First United Methodist Church. Norma was always active in her local churches. She taught her children to pray, read scriptures regularly, and value family.
Norma enjoyed drop-in guests at her kitchen table, serving coffee and treats almost every day.
Those left to cherish memories of Norma, are her four children, Wanda (Bill) Jimenez, Larry (Crystal) Bilyeu, Gary (Lonnie) Bilyeu, and Beth Bilyeu; 18 grandchildren; 33 great-grandchildren; siblings, Dennis (Norma) Hillesland, Lola (Dave) Bruns, Alice (Dave) Christiansen, and Jon (Marcia) Hillesland; as well as many nieces and nephews; and numerous friends and acquaintances.
Norma is preceded in death by her husband, Roy; her parents; and grandson, John Eric Jimenez.
To plant a tree in memory of Norma Bilyeu as a living tribute, please visit Tribute Store.
Be the first to know
Get local news delivered to your inbox!