The Newman Catholic baseball team came into Thursday night's game at Forest City with something to prove. The Indians, on the other hand, were out of gas.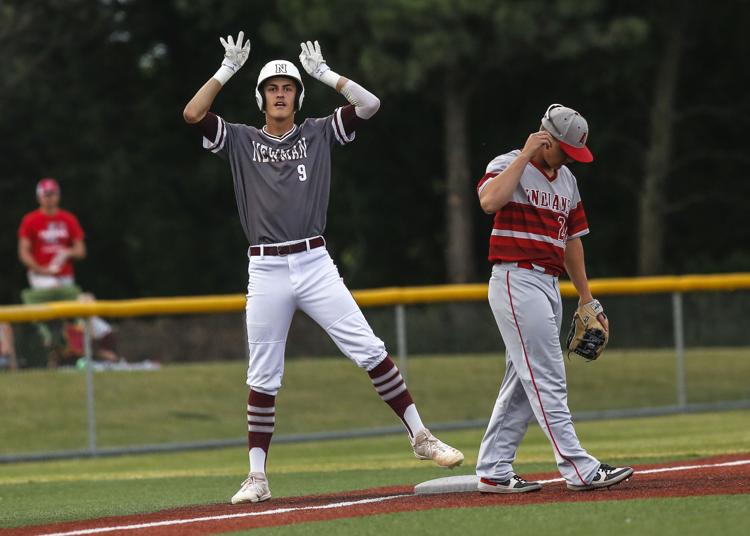 Forest City had just come out of a 20-18 slobber knocker loss to Spirit Lake the night before, where the game went deep into the night.
Why did the Knights have a chip on their shoulder? Earlier in the week, they suffered their first loss since June of last summer, losing, 4-0 to Columbus Catholic.
The two situations for both teams made for a perfect storm for things to get out of hand quick. The Knights took care of the Indians in five innings, 17-2, in non-conference action.
"We finally put together a better approach at the plate," Newman Catholic head coach Alex Bohl said. "We've been struggling a little bit, it's obviously no secret if you've been to a couple of games."
Since the loss to Columbus Catholic on Tuesday, the Knights have put up 17 runs in back-to-back games against Rockford and Forest City.
"It was probably a good loss for us, honestly. You look back at it, we faced a decent pitcher," Bohl said. "Now we came out and had two good efforts offensively. Hopefully we can start stringing some more of these together."
In the Indians loss to Spirit Lake, they had to throw six different pitchers, forcing Forest City head coach Jeff Jerome to throw a couple of his younger guys into the fire against Newman Catholic.
"Originally, we have a lot deeper pitching staff," Jerome said. "But because we went pretty late last night and a lot of guys threw a lot of pitches, we didn't have a ton of options."
Regardless, Jerome says he's proud of his pitchers for stepping in and learning as they go.
"I'm proud of the two guys that threw for us, because those were the only two guys that we had after kind of a long week," Jerome said.
After a scoreless first inning, Newman Catholic blew the game open in the top of the second inning, scoring nine runs. In the top of the third inning, senior Same Kratz hit a three-run home run over the towering left field fence. The Indians found themselves in a hole quickly.
"Pretty easy to see that Newman can swing the bat," Jerome said. "We couldn't string anything together early in the game and then you dig yourself in a big hole like that into the fourth inning, it's tough to come back on a team that's fundamentally sound."
The Indians were able to score a run in the bottom of the third inning, when sophomore Reese Moore, one of the top hitters in the state, hit an RBI single to right field. After three innings, the score was 12-1.
Moore now holds a .647 batting average on the season, and was one of the bright spots in Thursday's game.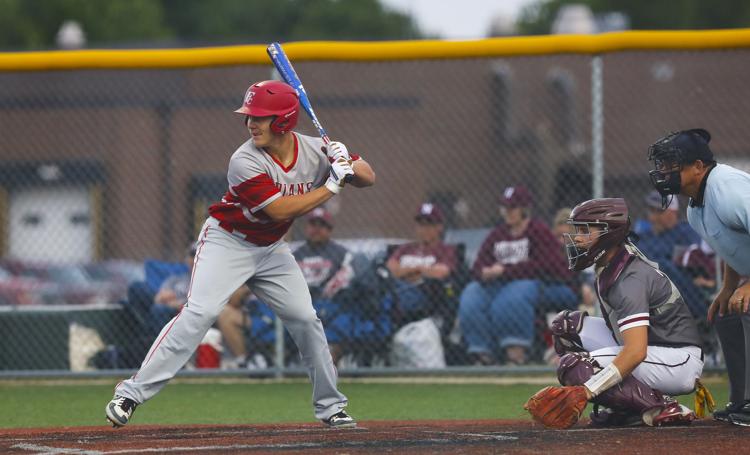 "He's got very good approaches. He's got some power. I feel like he's able to hit all pitches and all counts," Jerome said. "He just hits the ball really hard. He does a very good job with guys in scoring position, to be able to drive the baseball."
The Knights were able to get three more runs in the top of the fourth inning and two more in the top of the fifth to extend their lead and send Forest City fans home early.
"You get a nice night, the wind's blowing out a little bit, it feels like whenever you come up here the ball jumps a little bit. The kids put some good swings on pitches," Bohl said.
After a humbling loss earlier in the week, the Knights are back to their old ways.
"That's the key. We've got to get back to playing Newman baseball," Bohl said.
Be the first to know
Get local news delivered to your inbox!