During the day, Nasvy Cibrian attends high school in Osage. At night, the junior takes time out of her evenings to deliver food across Mitchell County.
The idea came to her in a class called LEAD.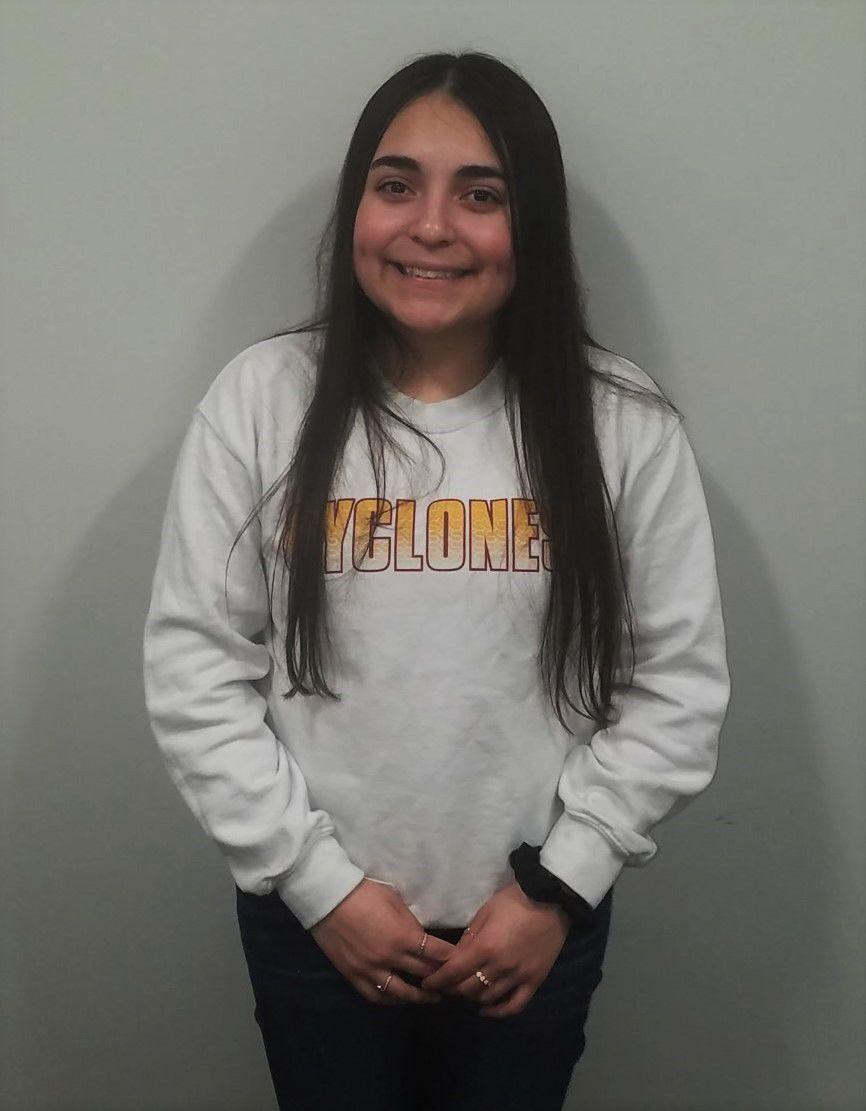 "We came up with our own projects to help out the community, and the students were completely in control of it," Cibrian said. "The assignment was to pick something to work on, who we work with, and a project. After I was in LEAD for a semester, I had two projects going at the same time."
Each was connected to the other, both for a good cause. The first step was a delivery system she calls Osage Eats.
Since Cibrian's parents own Tres Amigos in Osage, the infrastructure for the program was already in place. But she also had to navigate a pandemic.
"When COVID-19 was hitting hardest, business was slower," Cibrian said. "So, I saw a problem in the community. My brother-in-law works night shift, and on occasion my sister would send me to drop off food for him from the gas station.
"That's what sparked that project. A lot of the workers at companies in town don't have the opportunity to eat anything but fast food."
One cool October night, Cibrian tested out her distribution system, supplying meals to workers on their 20-minute breaks, charging $2 per person. She delivered every order but one. Those funds led to the second project, which was also becoming a personal mission.
Cibrian has four sisters. One is Nora Blocker, a dispatcher in Osage.
"I wanted to let the law enforcement in town know they're appreciated," Cibrian said. "I raised almost $2,000, and I had donations from a lot of places in Osage, and some in Saint Ansgar, too. They went to all Mitchell County law enforcement. That included the dispatchers, the deputies, the sheriff, all the police, the clerks, the jailors.
"I made baskets, and students in my class helped complete around 40 tie blankets, Blue Lives Matter themed, blue and black colored. We put a lot of time into those."
Thanks to local support, including from the Osage and Saint Ansgar School Districts, there was more than just tie blankets in the baskets. In one, there happened to be a few dog treats.
"A lot of places in town donated things like hand sanitizer, coupons, gift certificates, chocolate, a Christmas ornament supporting Blue Lives Matter, a Milkhouse candle and many other items," Cibrian said. "My own funds from my delivery system and donations from around Mitchell County helped pay for them. We also included a basket for the K-9 dog. He got a lot of treats in there, and we made him a blanket, too. What was left of the money, $550, we donated to the Mitchell County Sheriff's Department."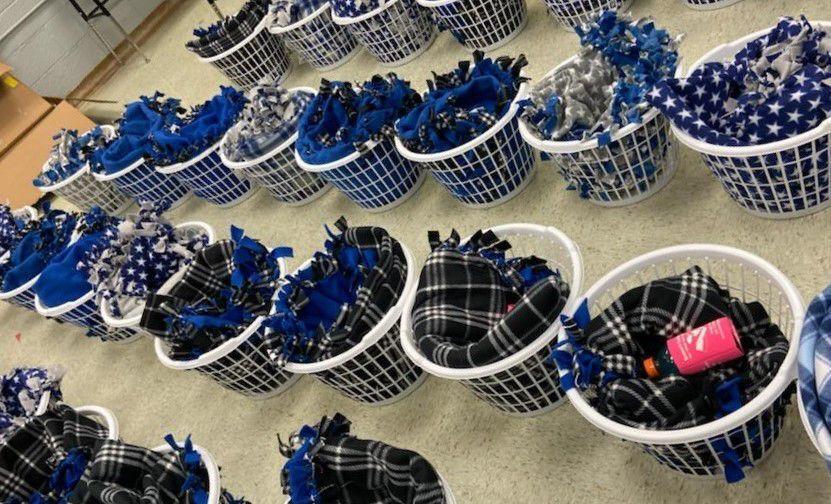 All of this is proof a junior in high school can become a civic leader and make a difference, according to one of Cibrian's LEAD teachers, Katerina Walk.
"The best part of LEAD is when students find something they are truly passionate about and the project comes to fruition," Walk said. "It is especially rewarding to watch a student work on an idea that doesn't come easy or to life quickly. The dedication it takes to realize they might be in for a little more work than they signed up for speaks volumes of their character.
"The moment Nasvy had been working towards for a solid four months came when we were delivering the baskets. We had to use Kelley Molitor's truck to haul them over to the sheriff's department because there were so many. As the three of us were carrying in the first load, Sheriff Greg Beaver was surprised when we turned around to go back outside to get more. They couldn't believe it."
Molitor was another of Cibrian's LEAD instructors.
"That was extremely rewarding as a teacher," Walk said, "to see my student's project turn out so well, but also just as a human being to see members of the law enforcement community realize they are appreciated and supported."
"The LEAD class isn't for everybody," Cibrian said. "You've got to be dedicated. I struggled with time management with the baskets."
This was because Cibrian was quarantined for three weeks in November. It delayed delivery of the blankets for a few weeks, and it was not until the middle of December that her interconnected projects were fulfilled. But she is not completely satisfied.
"It'd be nice to have a delivery system for meals in Osage, and I'm trying to work with more businesses, since we're such a small town," Cibrian said. "I'm just happy to be helping the community in ways I didn't think I could."
Jason W. Selby is the community editor for the Mitchell Country Press News. He can be reached at 515-971-6217, or by email at jason.selby@globegazette.com.