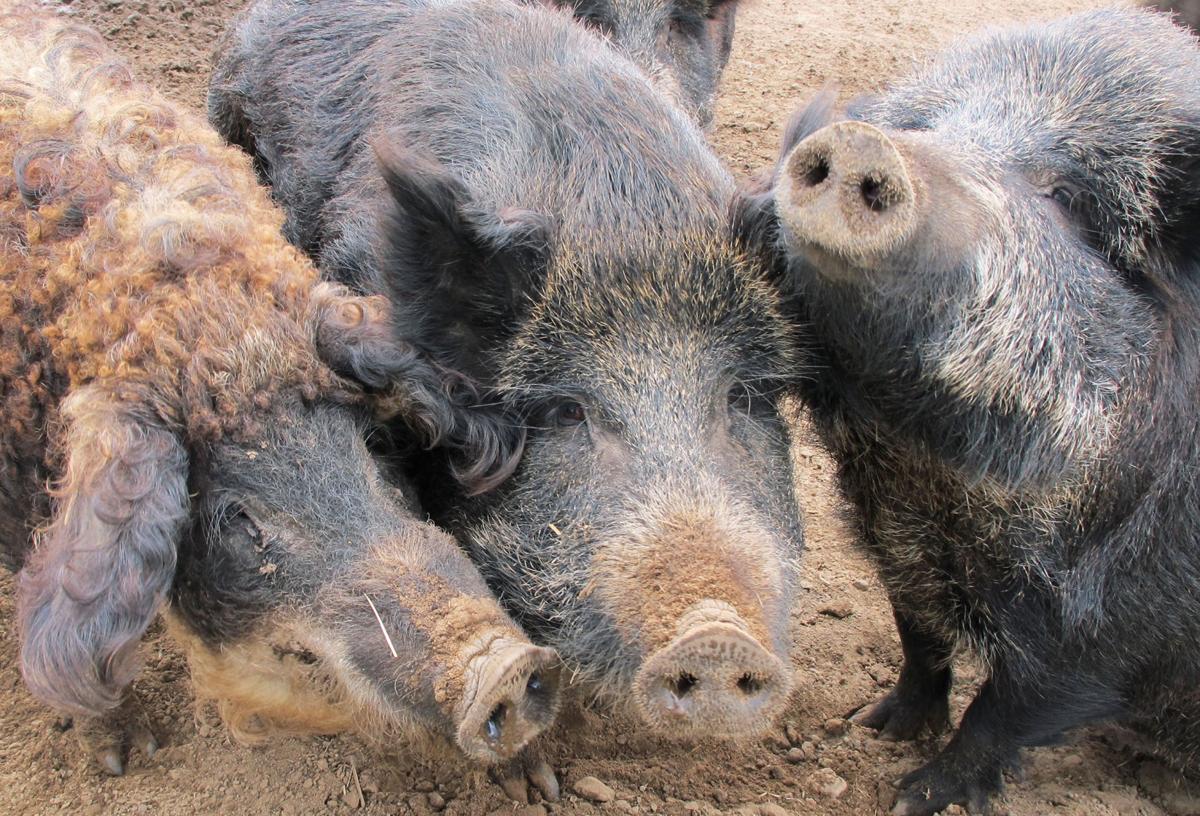 Jim Coffey believes the possibility of a Russian boar and feral hog infestation happening again in the United States is real.
"Just because we don't have them today, doesn't mean we won't have them in the future," said Coffey, a forest wildlife biologist who is Iowa's DNR Wild Hog Coordinator.
Coffey, who lives at Chariton in southern Iowa, says he has already seen a couple of sounders (groups) of Russian boars dealt with in past years. He believed the infestations were caused by sportsmen who unlawfully released wild hogs in the area for hunting purposes.
In recent years, the Russian boar and feral hog populations have exploded in the U.S., and they are becoming a worldwide problem.
Iowa defines Russian boars as a specific breed of wild hogs that roam the landscape in sounders, while feral hogs are escaped domestic swine and their off-spring who have reverted to primal activity.
With the deadly African swine fever in play in China and other Asian nations, it's believed one of the major carriers of the disease are wild hogs that come in contact with domesticated swine.
Recently, several wild boars tested positive for African swine fever in Germany, and it's reported that Denmark has built a fence on its border to keep wild hogs out.
While it's commonly believed that wild hogs can't survive in extremely cold climates, it's been discovered they resourcefully burrow into snowbanks, which provides insulation for the hairy, thick-skinned animals.
Sounders have been detected in northern states. Wild hog population have reportedly spread from 17 to 39 states in the past 30 years. Canada has a sizable population of wild hogs, and Australia's population is over 23 million that covers nearly half the continent.
There are over six million Russian boars and feral pigs in the U.S., with half the population found in southern states. The current problem is the rapid population growth of the species, which is smaller than domestic hogs, though they can grow to weigh 200 pounds or more. Young females breed at seven to 12 months of age and produce two litters of four to 12 piglets each year.
Other problems associated with wild hogs are their ability to adapt to surroundings. If hunted, animals become nocturnal or escape an area traveling distances of 60 miles or more. They forage over large areas and destroy wildlife, eating small fowl, eggs, frogs, turtles, and demolish crops and grasslands as they burrow for roots to eat. They can do great damage to an auto when hit, and have damaged aircraft on the ground.
Along with African swine fever, they also transmit leptospirosis, brucellosis, rabies, and pseudorabies, and are carriers of parasites. Coffey states that meat from wild hogs is tasty, but if not cooked properly humans can contract Trichinosis. The closest current infestation of wild hogs is found in Missouri.
To control or eradicate populations, the animals are hunted from the air and on ground, or trapped. Coffey said the savvy animals have to be baited for lengthy periods of time before officials are able to trap them.
Because they are sly, have a keen sense of smell, and are hard to sight, farmers and hunters can discover their presence through rooted up grasslands and fields, muddy wallows, foot prints near streams and rivers, tree rubbing, and trails into underbrush.
"They travel in sounders, and are very wary and smart. In timberland it is hard to get rid of them. The more they are pushed and harassed, the more they move," said Coffey.
Coffey said it's legal to shoot a Russian boar in Iowa, but warns that a farmer or hunter may mistake them for an escaped domesticated hog. Mistakenly shooting an escaped domesticated hog could prove costly. He recommends that when a wild hog is sighted that local DNR officials be notified to determine if it's a Russian boar or an escaped hog.
Farmers and hunters need to report all wild hog activity to help prevent the spread of diseases and parasites that could be transmitted to domestic animals, and to humans.
Be the first to know
Get local news delivered to your inbox!