SAINT ANSGAR | Scott Cakerice doesn't care which one brings the ball up the court; he knows his team is difficult to stop when Jadyn or Hali Anderson lead the offense.
"If one of us isn't having a good game, the other one probably is," Jadyn said.
The list of differences between the sisters is just as long as the list of similarities that unites them. Jadyn, a senior, is right-handed. Hali, a sophomore, is a lefty.
Jadyn is described as powerful, headstrong, loud and obnoxious. Hali's more finesse, soft-natured, mellow and quiet. 
Together, they're a formidable force for Saint Ansgar's basketball team. Of all 21 area schools, Jadyn and Hali are the only teammates to each average at least 14 points per game. 
"Most of the time, it's like we read each other pretty well," Hali said. "Sometimes we get angry at each other when we make mistakes and stuff. But we read each other really well, so it's nice to feed off each other ... We have different personalities, but that's what keeps us close."
It's almost as if Hali and Jadyn were destined to play basketball for the Saints. Their parents, Dawn and Jeff, grew up and met in Saint Ansgar. Both were members of the high school basketball team, back when the Top of Iowa Conference was known as the Corn Bowl Conference. 
Both girls are multi-sport athletes, but of all the sports available, basketball offered the most physicality, an aspect that sparked their passion. The presence of travel leagues and AAU made it more accessible. Those factors, combined with their family's general basketball fandom, led to Hali's and Jadyn's love for hoops.
"I don't wanna say we yell at each other, but we kinda make each other mad," Jadyn said. "We'll be outside scrimmaging on our basketball court and get after each other a little more. It's not to be mean, but it is to be mean, because you don't want your sister to be better than you."
Jadyn began playing basketball in elementary school at recess. She remembers being the only girl who wanted to play. She was also on a travel ball team in fourth grade, and Hali would tag along and watch.
However, Jadyn's team was missing a few players during the first game of the season and needed an extra. Hali, prompted to put on a jersey, went onto the court for her first taste of organized basketball. Their team was blown out, but Hali scored the team's first points on a layup, moments after donning a jersey as a second-grader.
Jeff, an assistant for the 14-3 Saints, has enjoyed spending extra time with his daughters. 
"I get to be with them, probably more than I ever did, because I'm in the gym with them," Jeff said. "We do have it, where we go home, it's family time. We do watch game film every once in a while, but it's been fun."
Averaging 14.8 points, 5.8 rebounds and 2.6 assists, Jadyn is having a strong year after a broken left tibia derailed her junior season. She wants to play softball or basketball in college, and despite the adverse timing of her injury, that dream remains intact. Jadyn plans to major in biology, and she's enjoying her final season in Saint Ansgar. Although she could play the "What if?" game had she remained healthy, she acknowledged the positives that accompanied the setback.
"I think it made me a better athlete, because I had to sit and watch all those games, and I kinda picked up on things that I don't think I woulda picked up on playing the game," Jadyn said. "In that aspect, it really helped me a lot.
"And it gave Hali the opportunity, and some younger players who are playing a lot, the opportunity to get their foot in. I feel like if I woulda been there, some of those girls wouldn't have gotten the chance to. I'm really glad that happened, because now they're a scoring threat, or a rebounding threat, like Brooklyn (Hackbart). She's made really good leaps and bounds this year, and I don't think she would have gotten as much of that if I woulda been there."
Hali finished second on the team last year with 11.5 points per game. She also broke Saint Ansgar's single-season steals record. Now, she's averaging a team-high 16.3 points per contest. Being thrown into a starting role after her sister's injury was key in her development.
Hali and Jadyn have their own sets of friends. Some mingle and intertwine, others don't. They share a car and still watch "The Fosters" and "90210" - the old version, Jadyn adds. That camaraderie won't change. But unless a fortunate twist of fate lands them on the same college team, the sisters are in the midst of their final stretch of playing basketball together.
As the regular season dwindles and the postseason nears, they'll continue to enjoy their team's success. Go watch the Saints play, and you're guaranteed to see one of them dribbling up the court. 
"I think if it came down to it, they're probably the first person they'd pick to be on their team," Dawn said. "They love to play together. Part of that is probably the sisterly bond, but they've grown up together and made each other better."
Photos: Saint Ansgar girls basketball vs. West Fork
Photos: Saint Ansgar boys and girls basketball vs. Osage
BGBBall Saint Ansgar vs. Osage 0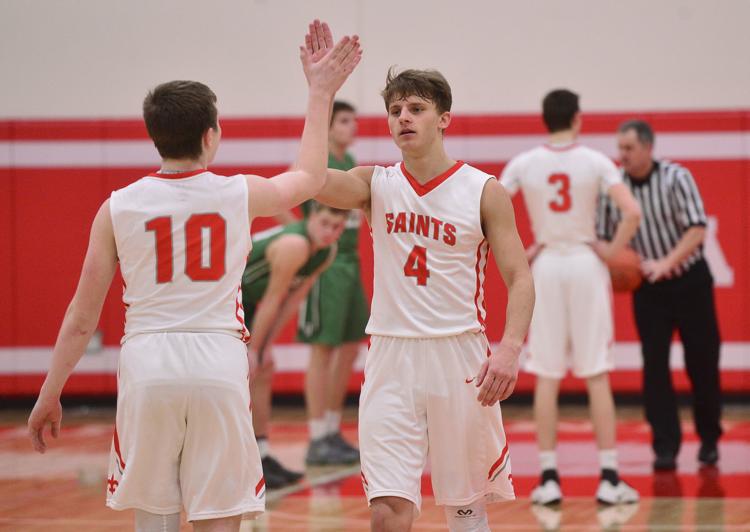 BGBBall Saint Ansgar vs. Osage 1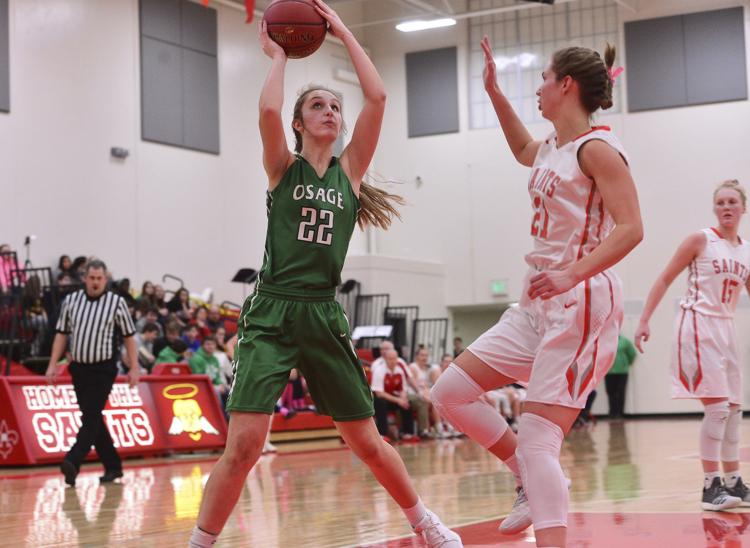 BGBBall Saint Ansgar vs. Osage 2
BGBBall Saint Ansgar vs. Osage 3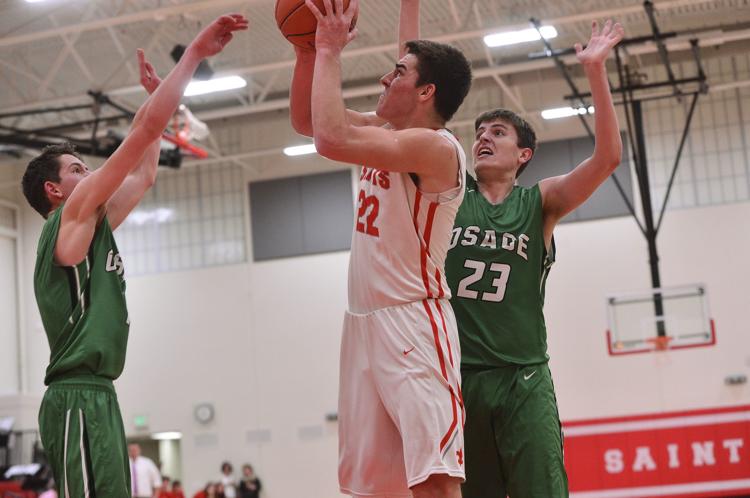 BGBBall Saint Ansgar vs. Osage 4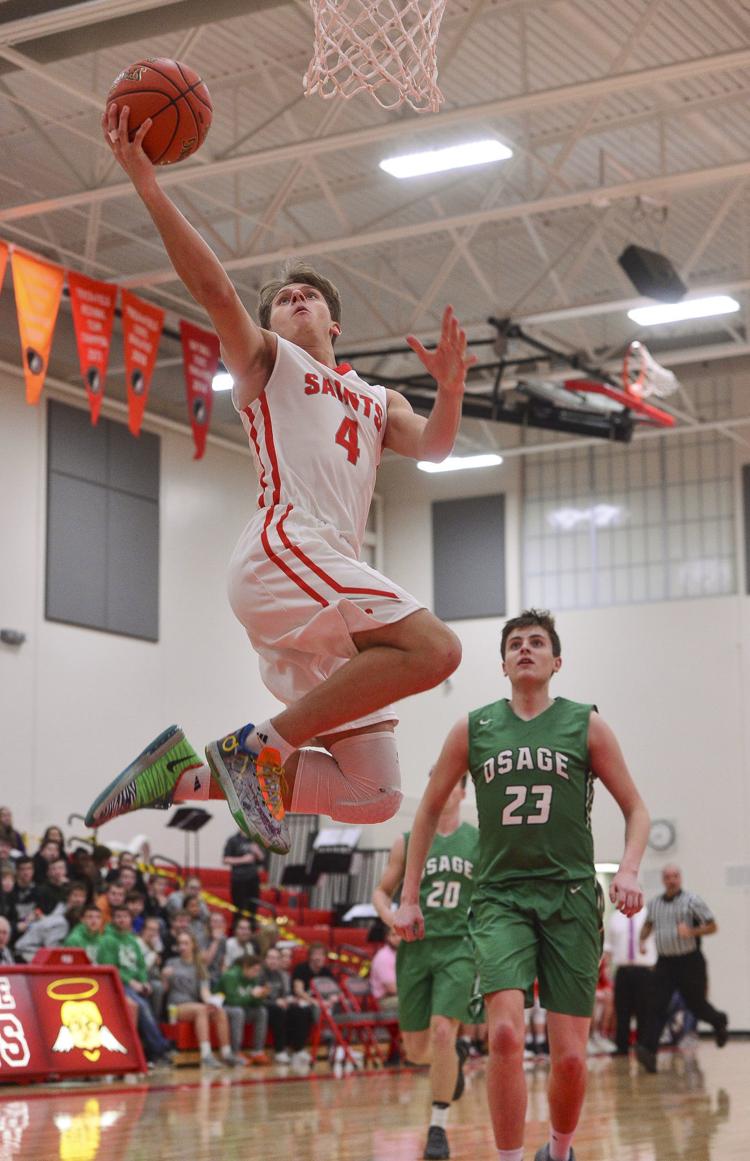 BGBBall Saint Ansgar vs. Osage 06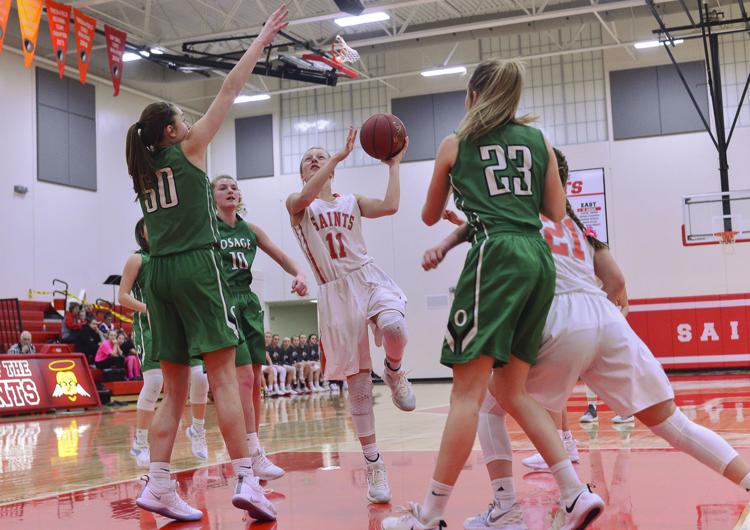 BGBBall Saint Ansgar vs. Osage 07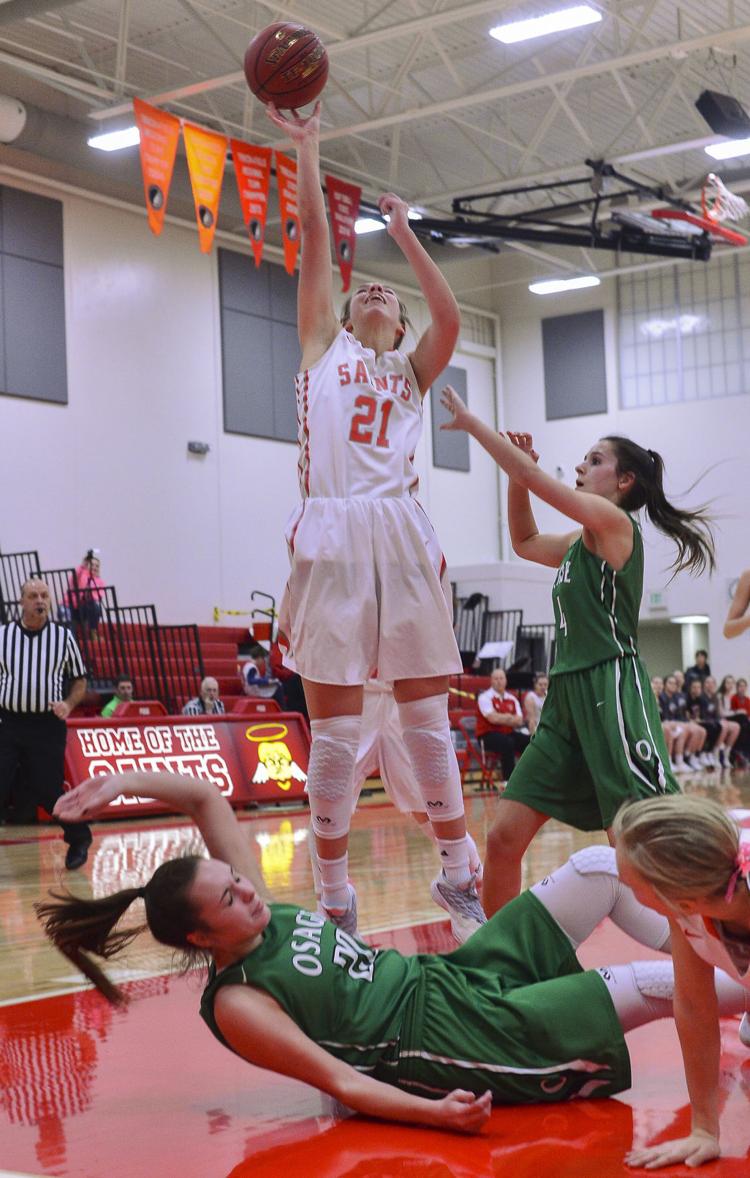 BGBBall Saint Ansgar vs. Osage 08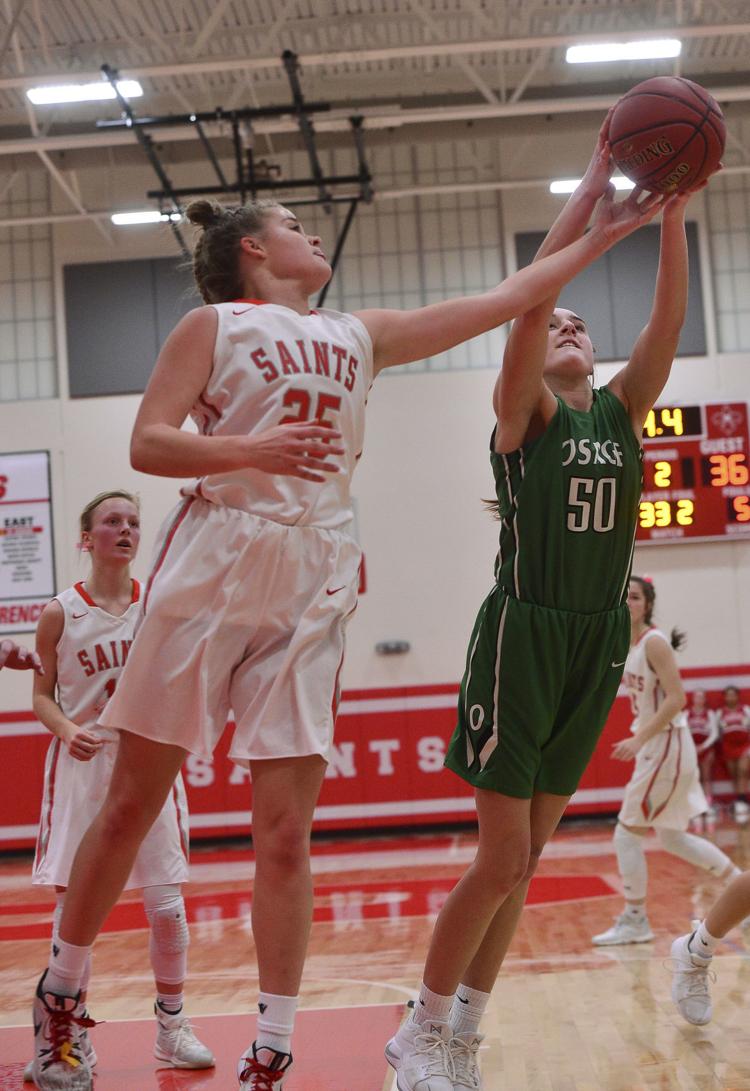 BGBBall Saint Ansgar vs. Osage 09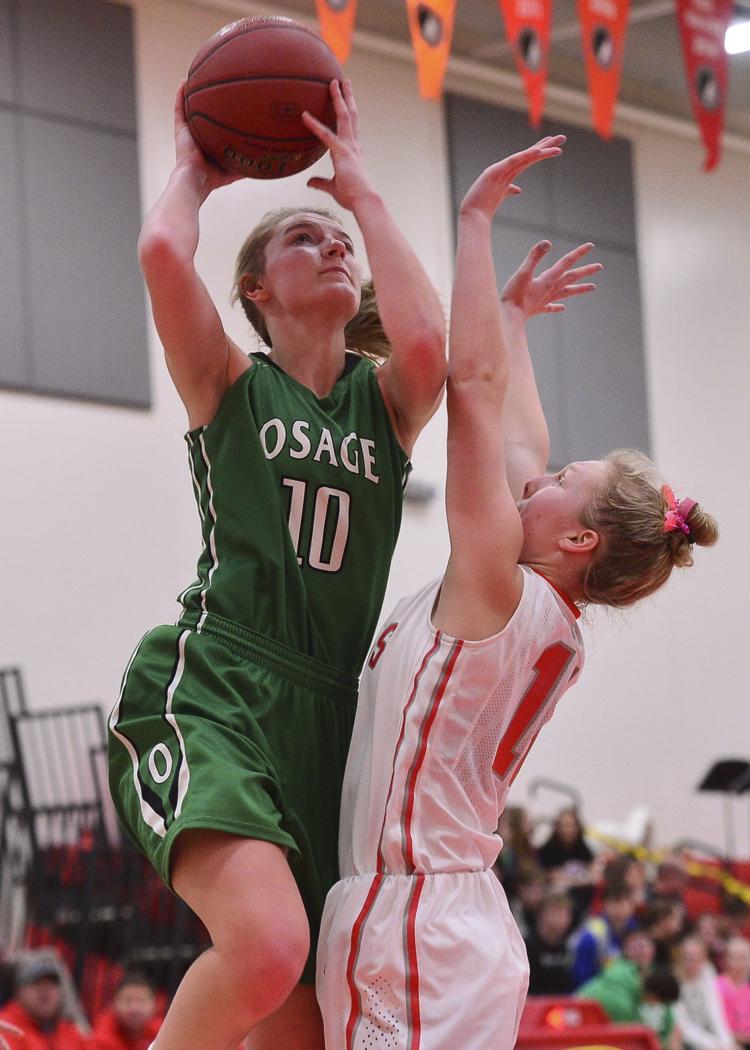 BGBBall Saint Ansgar vs. Osage 10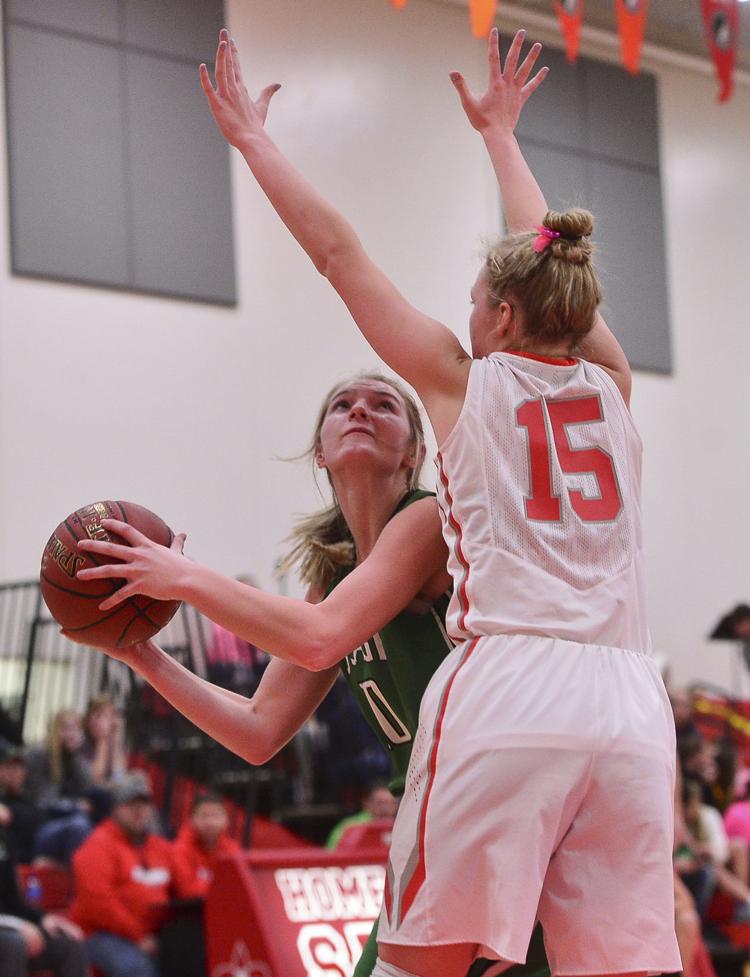 BGBBall Saint Ansgar vs. Osage 11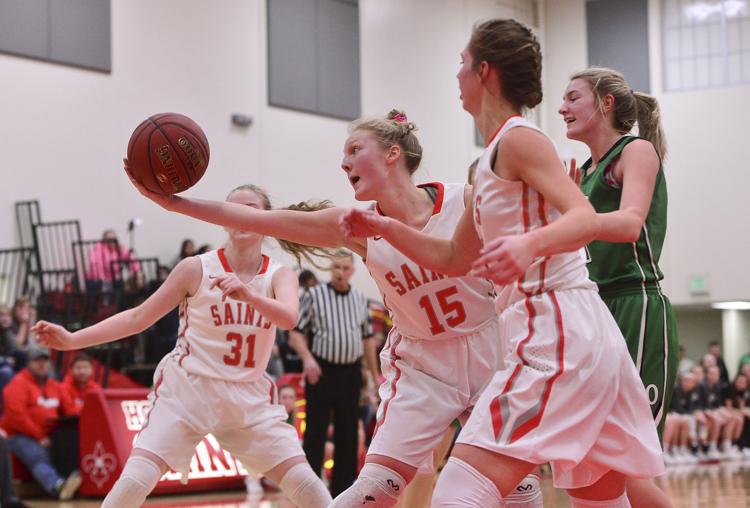 BGBBall Saint Ansgar vs. Osage 12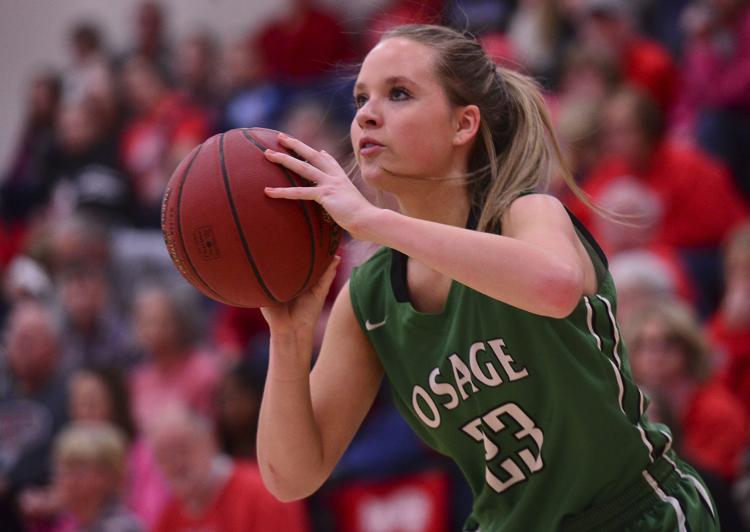 BGBBall Saint Ansgar vs. Osage 13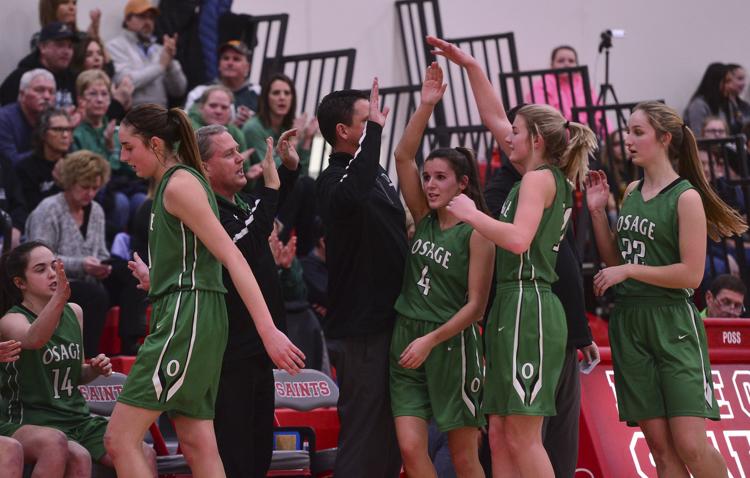 BGBBall Saint Ansgar vs. Osage 14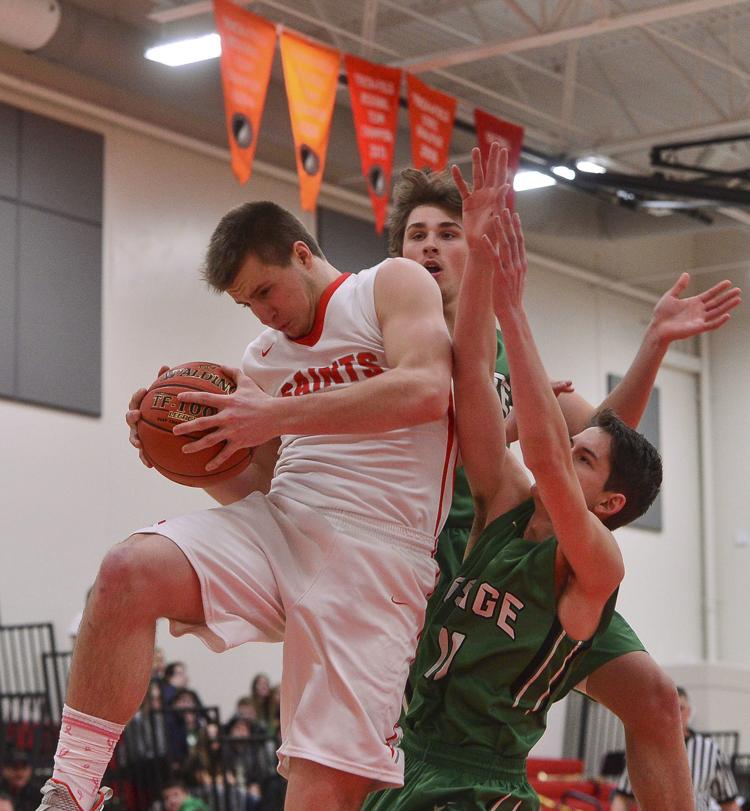 BGBBall Saint Ansgar vs. Osage 15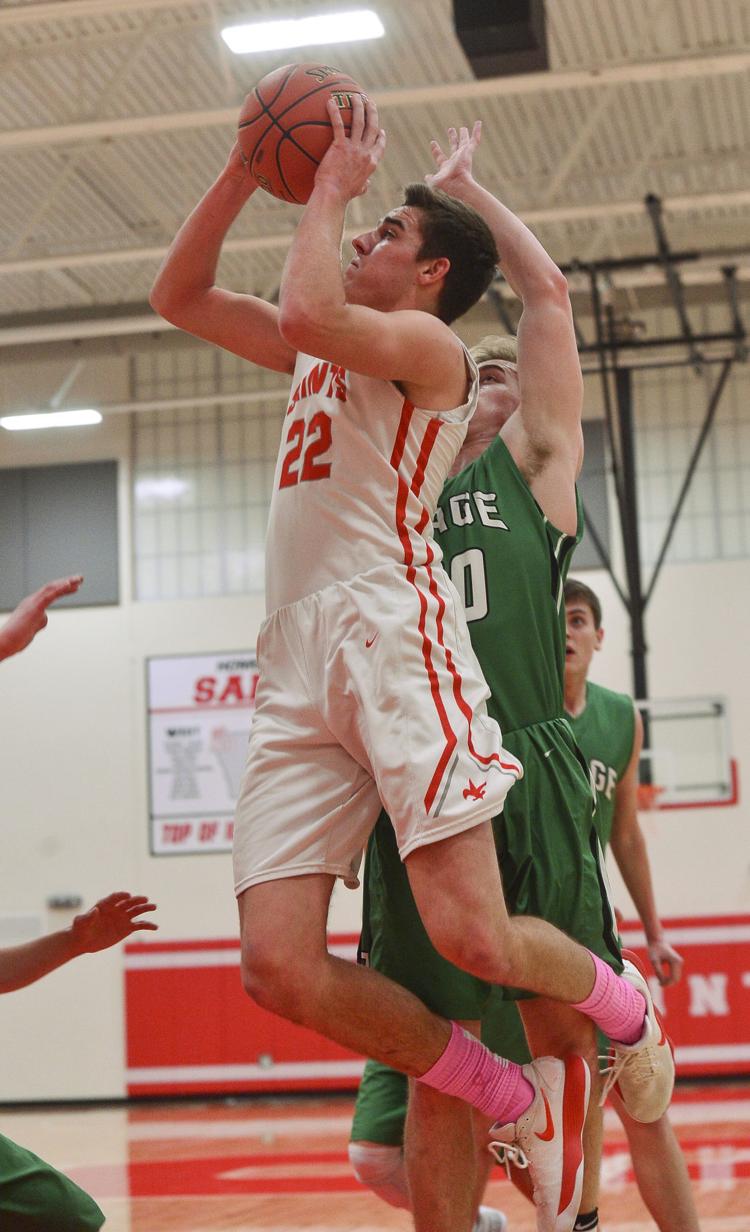 BGBBall Saint Ansgar vs. Osage 16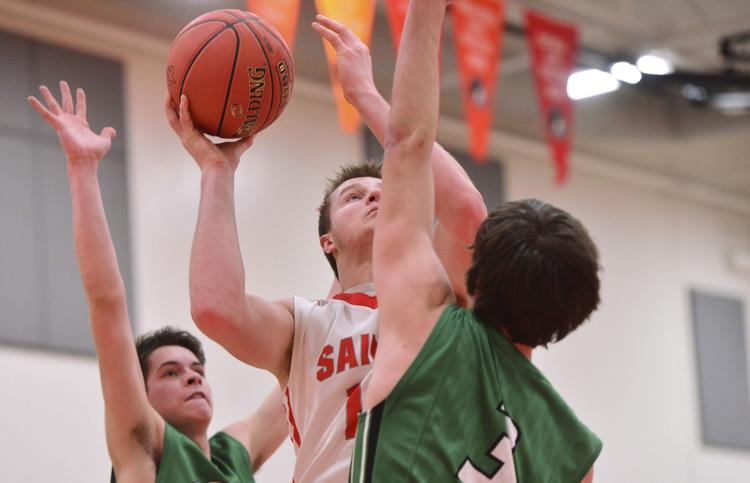 BGBBall Saint Ansgar vs. Osage 17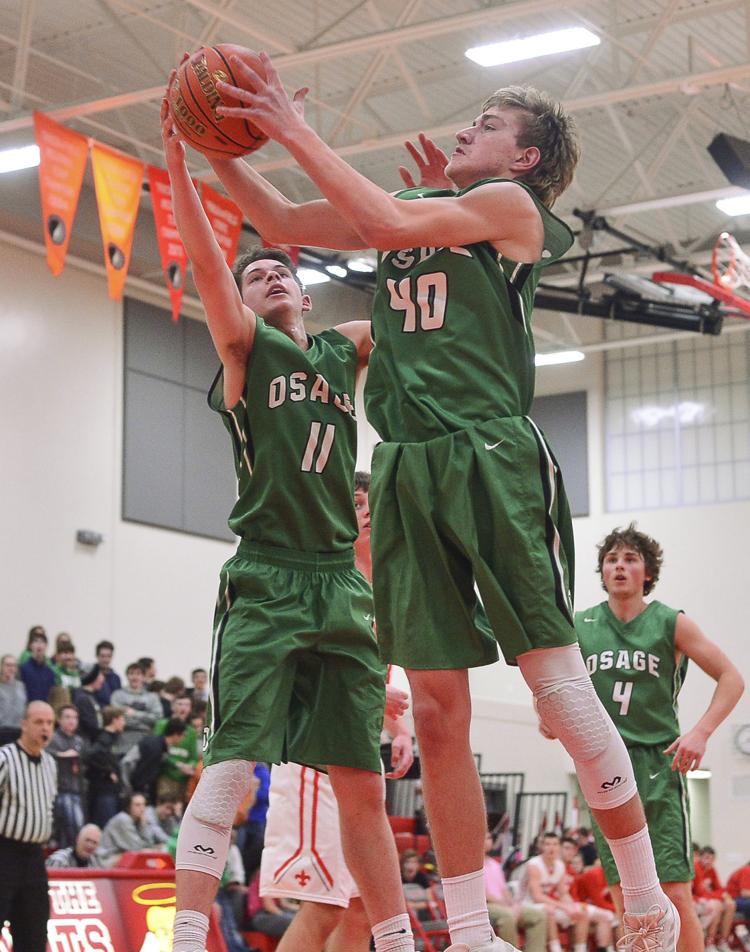 BGBBall Saint Ansgar vs. Osage 18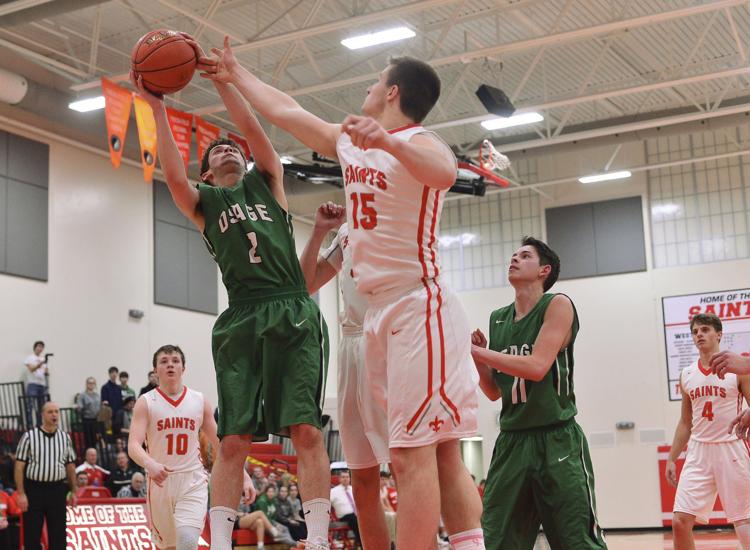 BGBBall Saint Ansgar vs. Osage 19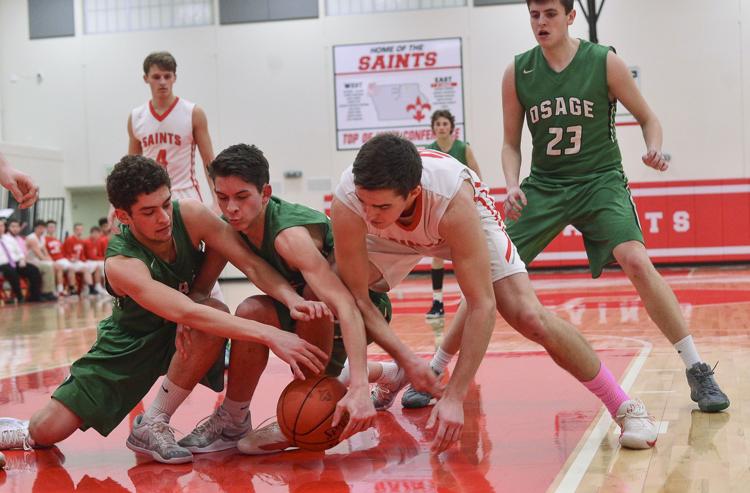 BGBBall Saint Ansgar vs. Osage 20