The state cross country meet took place under a beautiful blue sky on Saturday, with several area runners putting up solid finishes, and several more lamenting opportunities lost. Races were run, trophies awarded, and championships won, as the 2019 high school cross country season came to an end. 
The Osage boys had only one runner compete at Fort Dodge, in senior Caleb Sledd. Sledd ran a 17:30.2, good for 43rd place overall. After the race, he was unhappy with how his final race in a Green Devils uniform turned out. 
"It was a tough course," Sledd said as he stood near the finish line. "It was real windy and it got you. Having it be the last race ever sucks."
The two Osage girls runners seemed a little bit happier with how their races went. Freshman Katelyn Johnson and sophomore Talia Stangel finished in 42nd and 84th place overall, with respective times of 20:52, and 21:38.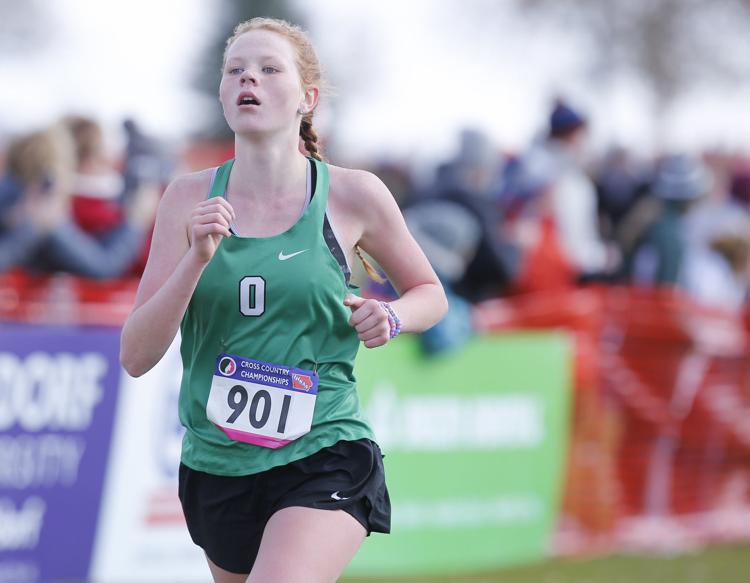 You have free articles remaining.
For Johnson and Stangel, who come from a small town and a small school in Osage, running on the big stage of state cross country, with so many eyes watching, was a bit of an adjustment. But both had ways of coping with the environment. The team ran in several bigger races this season to try to get the two used to the crowds. As far as during the race, Johnson's strategy was to stay out of the scrums. 
"I try to stay in front of the big packs," Johnson said. "I try to stay in front of a couple of them so that I don't get blocked in. I don't do very well once I get blocked in." 
Having each other to lean on during the craziness of the state meet was helpful to both runners. 
"It makes it easier when we are actually here," Johnson said. "We're not stressing out as much because we have someone to talk to that is going through the same thing."
St. Ansgar finished in 15th place as a team. Sophomore Riley Witt was the Saints' top finisher at 27th overall, with a time of 17:15. Senior Seth Hershey was close behind with a 17:30, good for 39th place.