The following are a few statistics and thoughts from Osage Green Devils head football coach, Matt Finn, about this year's football season.
• First district championship since 2009 season. 7-3 overall record with 5-0 in district. Lost in the first round of the playoffs, but took a step as a program and hope to be on that stage again very soon.
• Special year with offensive production - most yards in a season by any team in Osage history with 4,414 yards gained. That average of 441.4 yards a game topped the school record for yards per game from 1978 by more than 50 yards per game (389.11). We averaged right at 300 yards per game in the air which is also a school record of 3,008 passing yards on the season.
• OHS senior Brett Bobinet set a school single-game and single-season marks as follows: Single-game passing records - Yards: 420, Completions: 28 and TDs: 6 and Single-season passing records - Yards: 2,864 and TDs: 31. These season totals found Brett fourthth in the entire state (all classes) for yards and fifth in the whole state for passing TDs.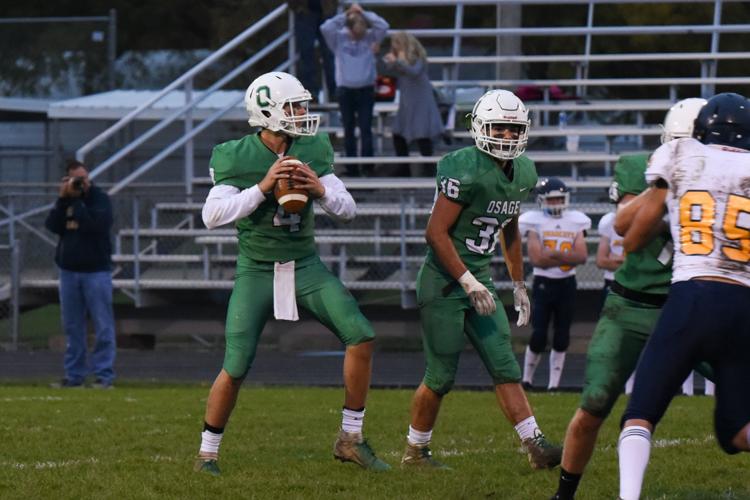 • Osage had three different wide receivers break three very big records.
Junior Gage Belz broke the single-season receiving yards record with 991. He is now at the top of the Osage record book for career receiving yards with 1,243, a mark previously held by Marquis Shaw with 1,186.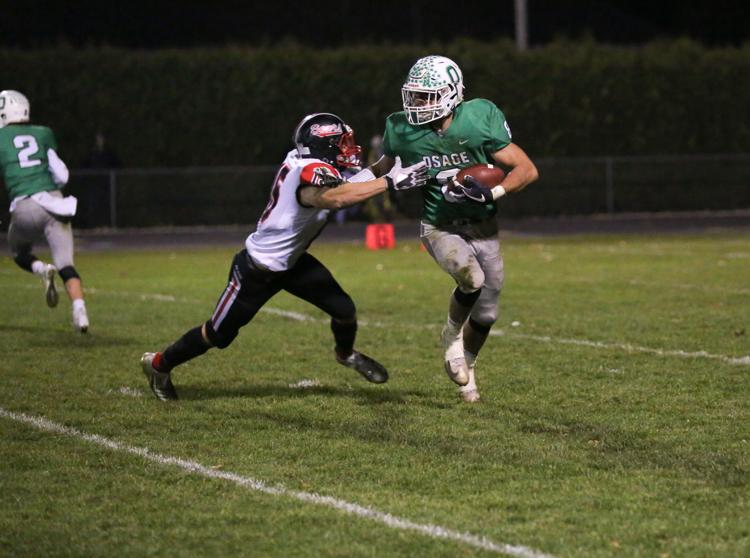 Senior Hayden Meek broke the single-season receptions record with 57 catches. He sits at second in career receptions with 72 behind Colin Barker who finished with 75.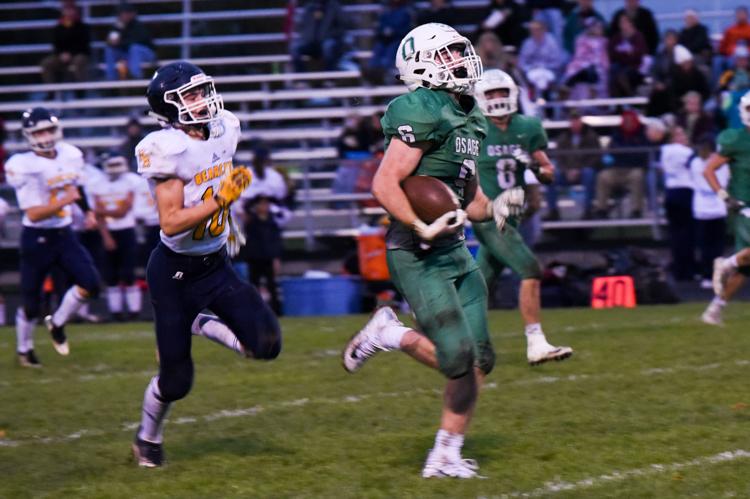 Junior Thor Maakestad broke the single-season TD receptions record with 13 and is now tied with Ryan Ketelsen and Lucas Schwamman for career receiving touchdowns with 13.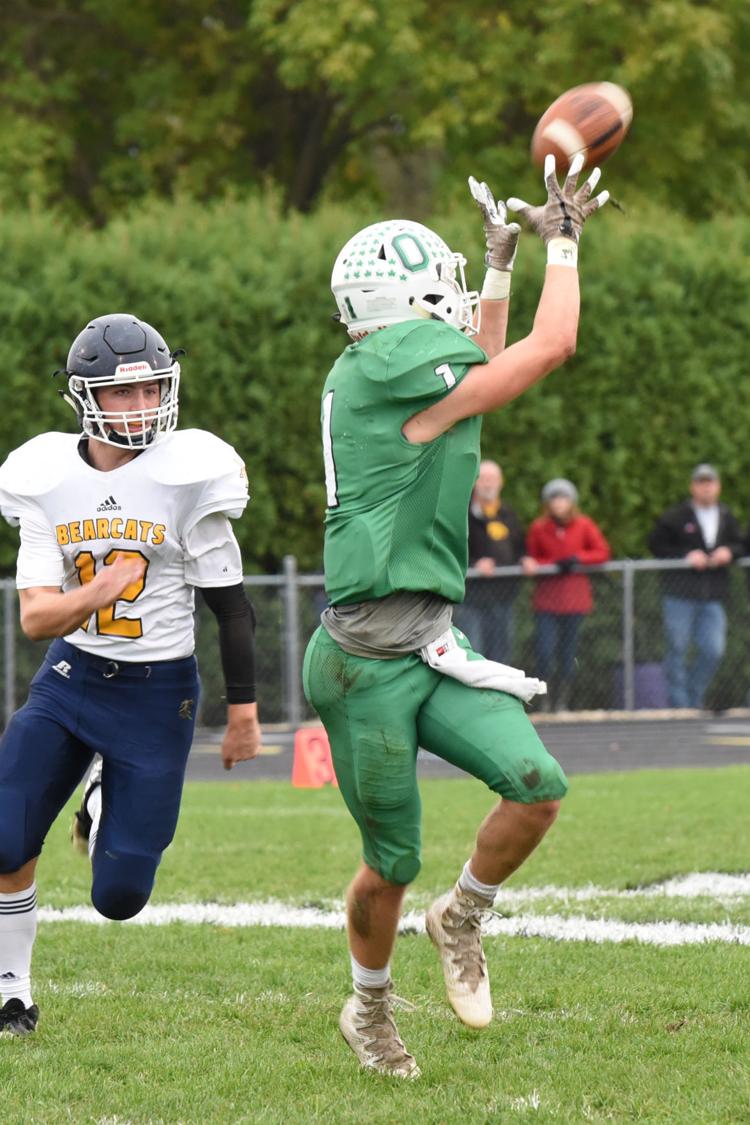 • The offensive line not only gave Brett Bobinet time to throw, but they paved the way for Zach Williams, who had the most rushing yards in a single season from an Osage running back since Aaron Granquist in 1991, with 1,039 yards from scrimmage.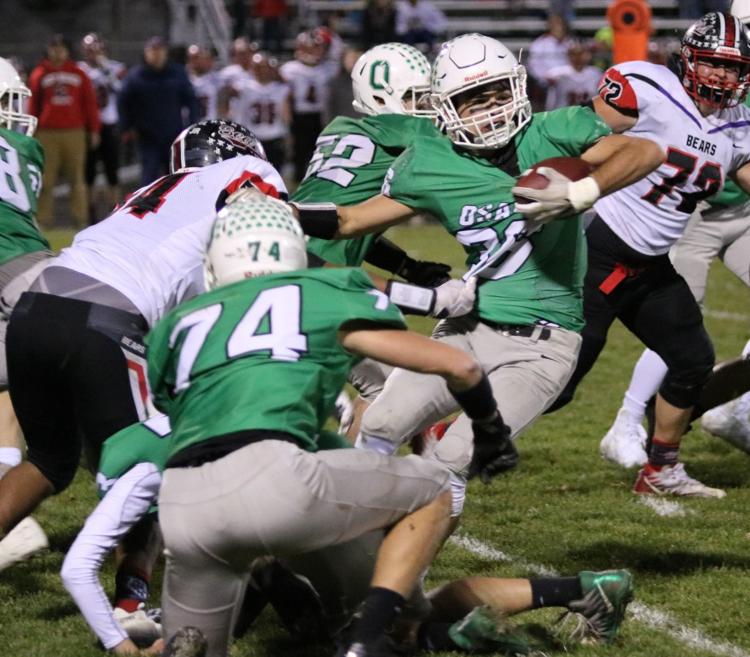 • Defensively, we found our stride in the middle of the season and Noah Sletten was a big part of that. He broke a record of tackles for loss in a single season with the new mark of 13.5.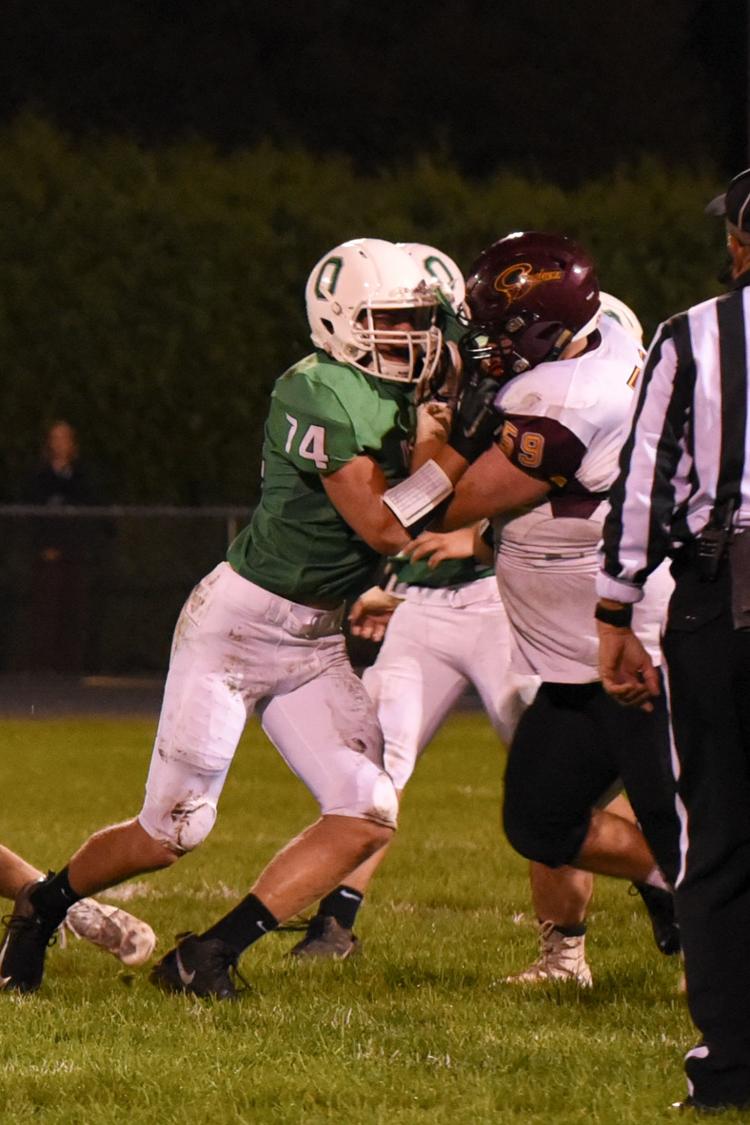 "We will bring back a lot of experience next year, but will spend the offseason preparing to improve on this year's campaign," Finn said. "It will be exciting to see the leadership that emerges."
Finn said Hayden Meek and Brett Bobinet are both speaking with recruiters from many colleges in Iowa. "We are excited to see where they end up," Finn said.
He concluded by saying, "We were extremely grateful for our community support this season and are very excited about the work ahead of us."