The Iowa High School Athletic Association on Friday announced a series of changes to the 2020 football schedule, as the organization tries to …
Here's everything you need to know about the four area teams and their quest to win state championships.
Following a meeting on Tuesday between the superintendents of Northeast Iowa conference schools, the Charles City School District announced in…
Iowans can watch live coverage of all quarterfinal, semifinal and championship games of the 2020 Iowa High School Boys State Baseball Tournament.
The Mason City baseball team closed out the regular season in grand fashion on Senior Night at Roosevelt Field, as the Mohawks swept a double-…
Sometimes, revenge is the best motivator. 
Riceville took advantage of scoring at least one run in six out of the seven innings to down Osage, 9-2, on the road.
The St. Ansgar softball team delivered on senior night in dominant fashion, beating Garner-Hayfield-Ventura, 12-2, on Friday night.
St. Ansgar 7, Charles City 2: The Charles City baseball team played one of the best teams in North Iowa before falling, 7-2, to St. Ansgar on …
St. Ansgar 7, Charles City 2: The St. Ansgar baseball team earned its third consecutive victory Wednesday night, with a 7-2 win over Charles City.
The Wildcats' softball team took sole possession of second place in the Iowa Star North standings on Wednesday night with 5-1 win over Janesville.
Riceville 9, Osage 2: Riceville scored at least one run in six out of the seven innings on the road beating Osage, 9-2, Tuesday night.
If it feels like summer sports just started, it's because they did. We're only three weeks into baseball and softball, and it's already time t…
It was a Top of the Iowa East Conference game that many high school baseball fans circled on the schedule.
Riceville handed Turkey Valley its first loss this season, beating the Trojans 11-4.
St. Ansgar improved to 6-6 with a huge win over Newman Catholic, 9-4, on Friday night at Newman.
 The Osage softball team stormed back from a three-run deficit to score an 11-9 victory over Northwood-Kensett on Thursday night. 
There are some nights a high school baseball player will never forget.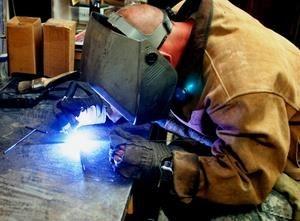 J & J Machining, Welding & Fabricating
The Mason City softball team had a night for the ages on Wednesday.
Every season, a successful baseball team needs to have a signature win.
Like every other team, the St. Ansgar baseball team spent this spring hoping that it would get to play baseball.
Down 5-0 after the top of the first inning, the Charles City softball team didn't flinch.
The Mason City baseball team split a season-opening doubleheader Monday night at Waukee, as the Mohawks won the first game over the Warriors, …
It was easy to keep cool on Monday night in Osage, as the Newman Catholic pitching staff provided the Green Devils home crowd with plenty of o…
Sunshine, summer, and playing baseball with your best friends.