One day during batting practice at the start of the season, with winds gusting around 50 miles per hour, Mason City Newman Catholic leadoff hi…
Newman Catholic Knights baseball took on the St. Ansgar Saints, beating them 11-2 at a game in Mason City on Friday, June 11.
The championships just keep rolling in at Osage.
The Newman Catholic baseball team traveled to Dowling Catholic on Saturday and took home one win and one loss.
Meghan and Rebecca DeLong both finished in the top 10 to lead the Clear Lake girls golf team to a third place finish at the 3A state meet. St.…
The St. Ansgar girls golf team has qualified for the state meet twice in program history – 1996 and 2021. Both times, a Townsend family golfer…
The St. Ansgar girls golf team did something that's only been done one other time in program history on Monday afternoon at Mason City Country Club. 
DES MOINES – St. Ansgar's 1,600-meter relay has three freshmen and one senior in its quartet.
DES MOINES – When the final day of the Iowa state track and field championships commenced, the Osage girls had a grand total of eight points.
Photos from day two of the Iowa State Track Meet in Des Moines on Friday. Check back for updates to this gallery as more photos become available.
DES MOINES – If there is something that can be easily detected about West Fork's Jordan Swenson, it's that each time she talks, her smile is felt.
DES MOINES – Cocky and confident. Those are two words Central Springs senior Abigayle Angell used to describe herself.
DES MOINES – A downpour ensued and Riley Witt began to fall back into the middle of Class 1A 3,200-meter field.
DES MOINES – Meredith Street ran three events in the span of 2 hours and 30 minutes. Her last two were separated by 30 minutes.
The St. Ansgar girls golf team just keeps winning.
I truly believe that spring sports are the perfect change-of-pace for Iowa athletes. Here's why.
Kirsten Boerjan earned medalist honors at the Top of Iowa East conference meet. She thinks she can play even better at the regional meet.
North Iowa was well-represented over the weekend at the Iowa/USA State Wrestling Championships.
The St. Ansgar girls and Osage boys golf teams both took wins at the Top of Iowa East conference meets on Monday night.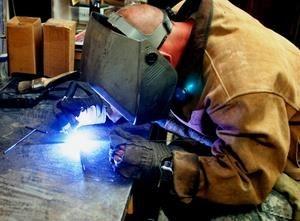 J & J Machining, Welding & Fabricating
St. Ansgar's Braden Powers went from a quarter-mile specialist to one of the top sprinters in Class 1A.
The Lake Mills boys golf team is still perfect.
Garner-Hayfield-Ventura historically hasn't had its US Highway 18 rival Clear Lake's number in soccer, boys or girls.
Two former North Iowa standout football players have played a role in the Morningside football team's success this season.
Thursday night was another busy night for North Iowa spring sports.
Although she spends most of the time in the offseason focusing on basketball and volleyball, Osage senior Dani Johnson has also been solid on …
Tuesday was a very busy night for North Iowa area sports.