Riceville 56, Clarksville 34
Clarksville 61, Riceville 45
The Osage boys wrestling team won championships in four weight classes during the Stewartville (Minnesota) Varsity Invitational.
In the battle for Mr. and Ms. Wrestler, fans will get to have their say. 
The girls high school basketball season is nearing the halfway point of the regular season, and teams such as Osage are looking to fine tune t…
On paper, the Osage boys basketball team had a decided advantage on Friday night as the 8-1 Green Devils entertained a gritty but undermanned …
Riceville 56, Nashua-Plainfield 49
The Osage boys wrestling team dominated its own quad meet on Thursday, dispatching Belmond-Klemme 76-6, Nashua-Plainfied 53-24, and St. Ansgar 71-4.
St. Ansgar 38, Northwood-Kensett 21: The St. Ansgar boys basketball teams rode a dominant defensive outing to a 17-point win over Northwood-Ke…
St. Ansgar 52, Northwood-Kensett 15
The St. Ansgar boys basketball team picked up its third win of the season in a close 61-56 victory over Rockford on Friday at home.
The Riceville girls basketball team lost for only the second time this season, falling 62-42 to New Hampton at home on Friday.
The St. Ansgar girls basketball team improved to 7-1 with a 59-25 home win Friday.
The Waldorf Warriors remained one of the best football programs in the nation as the NAIA released its Postseason Top 25 Coaches Poll last wee…
The fifth-rated (Class 2A) Osage girls basketball team wasted little time recovering from its break as the Green Devils used a 32-9 run over a…
Two boys basketball teams in the Top of Iowa Conference East Division separated themselves from the pack with undefeated records prior to the …
The Wildcats fell to 1-6 on the season with a hard-fought loss, 47-41, at home on Friday night.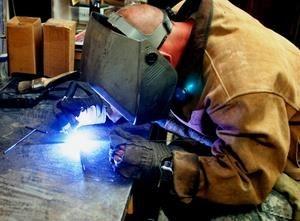 J & J Machining, Welding & Fabricating
The Osage boys wrestling team made quick work of Iowa City High School on Saturday morning in the Battle of Waterloo with a 69-9 victory.
The Osage boys basketball team remained perfect on the season with a low-scoring win against Nashua-Plainfield, 45-29, on the road.
The Saints did all they could to hand the Warhawks their first loss, but came up just short, 61-57, on Friday night at home.
The Osage boys and girls basketball teams made quick work of their opponents Tuesday (Dec. 17) on a special night when the new high school gym…
RICEVILLE – Sports are a family affair for Stef and Darcy Fair and their six children.
This year's Saint Ansgar boys' varsity basketball team contains seven seniors, among them are co-captains Erik Gerdts, Sawyer Smith and Jack Sievert.