St. Ansgar's Braden Powers went from a quarter-mile specialist to one of the top sprinters in Class 1A.
The Lake Mills boys golf team is still perfect.
Garner-Hayfield-Ventura historically hasn't had its US Highway 18 rival Clear Lake's number in soccer, boys or girls.
Two former North Iowa standout football players have played a role in the Morningside football team's success this season.
Thursday night was another busy night for North Iowa spring sports.
Although she spends most of the time in the offseason focusing on basketball and volleyball, Osage senior Dani Johnson has also been solid on …
Tuesday was a very busy night for North Iowa area sports.
In what was supposed to be his junior breakout season, Hulshizer instead spent most of the 2020 spring season trying to improve in both the di…
After three cold and windy days to start the week, many area teams were finally able to get back out and compete on Thursday night.
The Osage boys golf team had the chance to get out and play 18 holes for the first time this season on Saturday at Grundy Center.
The good times just keep on rolling for the Lake Mills boys golf team.
The Iowa High School Athletic Association (IHSAA) released the team assignments for the co-ed state qualifying track and field meets scheduled…
Riceville senior Drew Fox has decided to stay in North Iowa to wrestle.
Eric Goddard credits much of this season's early success to time spent on the golf course when his players were in elementary and middle school.
Iowa City West played host to around 30 schools Monday night, acting as kind of a last chance qualifier before the Drake Relays on April 22.
Despite the cold and the wind, the Osage boys and Central Springs girls golf teams earned wins on Monday night in Osage.
Many area teams were in action on Thursday night.
The No. 1 golfer for the Saints signed her letter of intent on Wednesday to play golf at NIACC next year.
Forget the cold, spring is officially here.
Since the state wrestling tournament in January, the movement pushing for the IGHSAU to sanction the sport has picked up steam.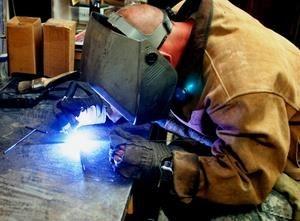 J & J Machining, Welding & Fabricating
I know North Iowa has plenty of sports stories to tell. And I'm excited to keep telling them this spring.
Osage senior Colin Muller is staying in North Iowa to continue his wrestling journey.
The trio of Emma Grimm, Jalynn Goodale and Gable Hemann competed over the weekend at the USAW Girls Folkstyle Nationals.
NIACC wrestler Chase McCleish and Waldorf men's golfer Benjamin Boerjan were both recognized as athletes of the week in their respective sport…
On a windy and chilly night, both the St. Ansgar girls and boys were able to fend off seven other teams to win team titles at their home meet.
For Osage boys track coach Scott Hoppel, there's been some new challenges posed during the first few weeks of practice that have been unique t…
There's an expectation that every year, the St. Ansgar girls track team will compete for regional and conference meet titles.