Sara Grimm is the new leader in charge of navigating Hoover Elementary through what promises to be a school year to remember.
Grimm started on July 1 and is excited to begin blazing a new path in her new adventure. She has many goals for this upcoming school year.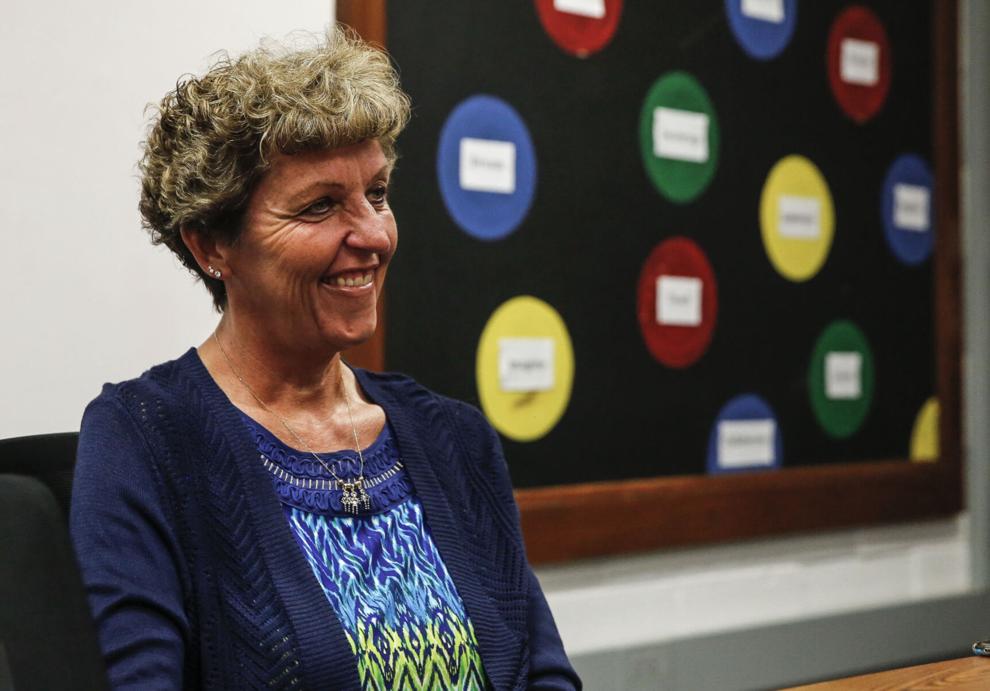 "I think moving forward, just trying to create the best possible learning environment for the kids and the best possible teaching environment for the teachers," Grimm said. "So that they can do what they do and the kids can have the opportunity to grow and learn and have a little fun."
In normal circumstances, it would be a challenge to start a new job as a principal at any school. This year is even tougher. Educators across the country have been put in a hard position trying to figure out how to safely and responsibly get kids back in schools, due to COVID-19.
This has weighed heavily on Grimm. She wants parents and community members to know that her door is always open.
"I think my first goal here is to just give parents the opportunity to get to know me and make sure that they are aware that students' health is our number one concern," Grimm said. "That will be a huge factor in what it looks like at the start of the school year."
For 20 years, Grimm taught a variety of different subjects at Osage Elementary. After that, she decided to get her administrative degree. Since then, she's been a principal at three different districts, most recently at Howard-Winneshiek for the past six years. When she saw the job opening at Hoover, she jumped at the opportunity.
"I've been looking for a while for a good-fit district for me," Grimm said. "When I saw the job opportunity posted online, I thought it was a great way for me to showcase my talents and help a new staff to do whatever they can for kids."
According to Grimm and Mason City schools Superintendent Dave Versteeg, the interview process was a bit different than in years past. The first round of interviews were done over the computer.
"It was difficult for people who like that face-to-face, look you in the eye, measure you up, scenario," Versteeg said. "I think the process itself, we were able to include more people, because we did it virtually. It was not the usual way that people like to do it."
Versteeg says Grimm was picked as the retiring Barb Wells' successor was for many reasons. One reason was that she has a respectable background of 30 years of work in the education field.
"We have a lot of initiatives going on in the district and at Hoover," Versteeg said. "Her continued experience and leadership through being a curriculum director, being a teacher and being a principal in other districts is really going to help carry those on."
Versteeg has many initiatives he hopes Hoover can improve on. In the past few years, Hoover has made significant strides in reading and literacy. According to the Iowa school performance profiles, Hoover grew from 62.83 percent proficient in English language arts, to 68.81 percent.
He hopes Grimm can continue to improve on the six percent growth and also excel efforts in mathematics.
"I think she's got some excellent ideas for that so we will be able to take and help teachers improve their instruction and also align that so that we see progress in students' scores and achievements," Versteeg said.
Regardless of what teaching instruction looks like, Grimm is hopeful for the upcoming year and excited to establish relationships with her teachers and students.
"I still miss teaching and I still miss those direct connections with the kids," Grimm said. "I do as much as I can as a principal to make sure that I'm at in the hallways and out at recess duty and out on bus duty so the kids get to see me and I can connect with them."