In the wave of a recent de-cluttering trend, people all across the country are clearing out their attics and basements and heading to their local thrift shops to donate their stuff.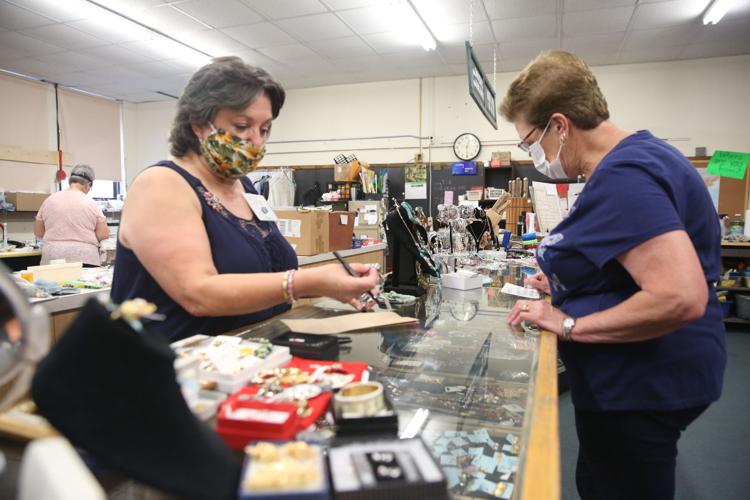 One Mitchell County shop turned such donations into a sales-fueled mission to help the community.
In the years since it opened its doors, Osage's Shop on State has grown from a small second-hand store in the basement of a State Street church to a sprawling non-profit market, nearly filling the first floor of its present location, the old Washington School building.
Hallways and rooms lined with shelves and displays boast a seemingly never-ending inventory, divided into departments featuring clothing and shoes, housewares, jewelry, hardware, toys, and books. There's even a seasonal department.
Frugal shoppers might stop in for a deal on lightly used jeans or bedding, while hunters of vintage bargains could easily spend hours browsing mid-century decor and estate pieces.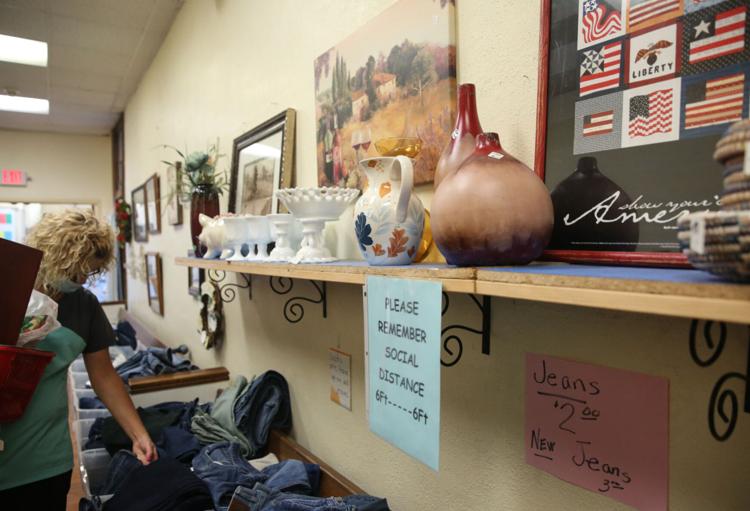 As the success of the business became apparent, Shop on State's founder, Chris Fannin, felt compelled to give back, launching a grant program for other not-for-profit organizations in the area.
"A lot of people are benefiting from it," Fannin said. "The money is not leaving Mitchell County."
In the 11 years since the program's debut, Shop on State has appropriated over $600,000 in grants ranging from $250 to $1,500 to hundreds of community institutions, such as libraries, nursing facilities and 4-H clubs. As well as crisis outreach programs which help meet the immediate needs of residents affected by homelessness, poverty, and domestic assault.
All funded by the sale of donated items.
"People that would never have interacted before - they're all coming (to Osage) from other towns in Mitchell County to work at it (the store's success) because their town is reaping the benefits," Fannin said. "So, it's really, really blossomed."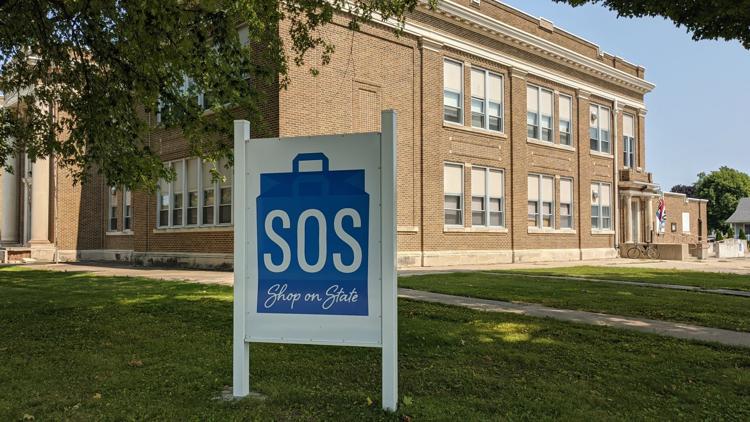 The window for nonprofits to apply for the next round of grants is open now until 5 p.m. Sept. 17, and applications can be obtained by emailing shoponstate3030@gmail.com. But after enduring a COVID shutdown this spring, store manager Carol Anderson noted the amount of available funds is not yet clear.
"The (grant budget) amount always varies, based on Shop on State's income," Anderson said. "But funds for this year aren't really known yet because we were shut down for nearly 10 weeks."
As the COVID restrictions began to loosen, the volunteer staff armed the store with a mask requirement, sanitizer stations and a strict social-distancing policy, and reopened for business.
Shop on State is back to its normal operating hours: 10 a.m.-5 p.m. on Tuesdays and Thursdays, and 10 a.m.-4 p.m. on the first Saturday of the month. They are also accepting items for drop-off on those days, until one hour prior to closing. However, a limit of five bags or boxes was now enforced so staff members are able to keep up with sanitizing efforts.
With the store adjusting to its new normal, and customers and donations streaming back in, Anderson seems optimistic about building up the grant fund.
"We opened back up in June and the grants aren't awarded until October," she said. "So we still have a little time."
Be the first to know
Get local news delivered to your inbox!