OSAGE | At the age of 73, Dick Meirick celebrated 30 years of riding RAGBRAI.
He first saw the statewide bicycle tour go by his farm in 1987. 
"Our 11-year-old daughter, Angie, wanted to go on it. We tried going the next year, but didn't get signed up, so in 1989, Angie and I went," he said.
Angie (Meirick) Huffman said the first year was the most memorable, "because it was just dad and me."
All of Merick's five children and some of his grandchildren have participated in RAGBRAI with Dick, who has ridden the full ride 15 times. 
Other years, he rode at least two days, but usually more than that. He registers with the Rockford Cycling Club.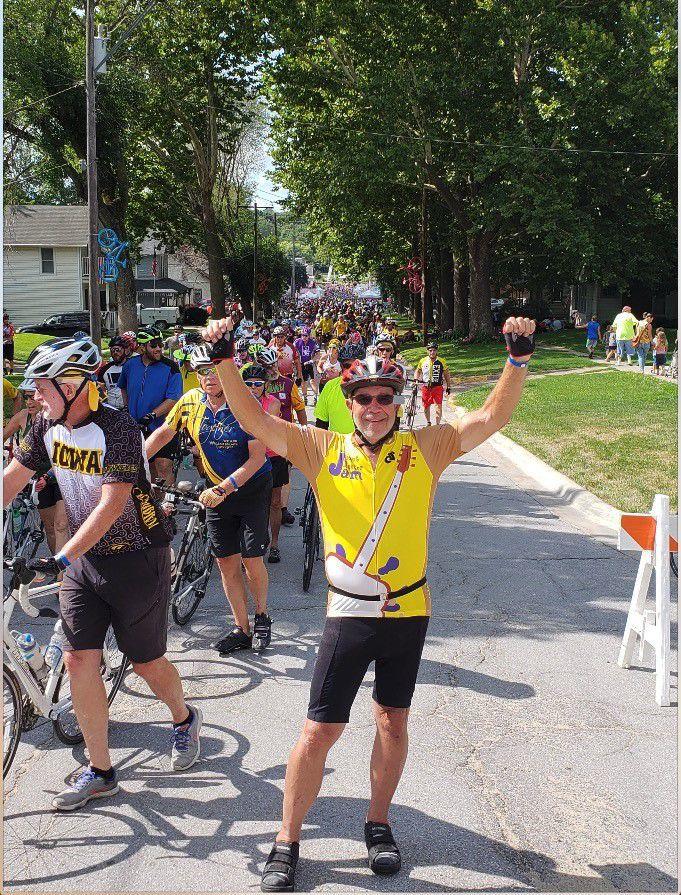 The Meirick family became vendors for the event in 2008, starting what became known as the PB Jam. It was designed like Subway, with riders picking their own type of bread and flavor of jam before adding extras like potato chips, chocolate chips and pickles. 
Meirick, daughter Laura, son-in-law Tony Wynohrad and son, John Meirick sold 600 to 700 sandwiches daily for four years, but Meirick said it was exhausting. The family sold the business in 2012 and went back to just riding. 
He said the ride has changed over the years. 
Before cell phones, rides would check a bulletin board in overnight towns to see where their club was set up. 
"There was a lot of waiting around," he said.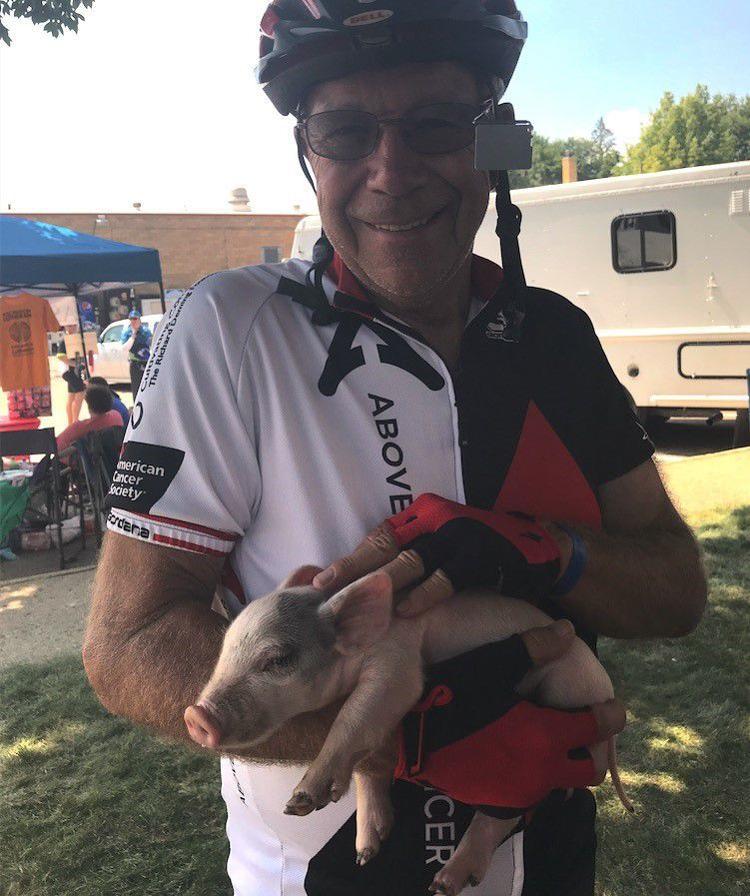 RAGBRAI was known for "a lot more young people and partying" back then, according to Meirick, but now involves more parents and grandparents riding with kids and grandkids. 
This year, Meirick began his journey across the state with his 13-year-old grandson, Parker Huffman.
Huffman, who trained with his grandpa earlier this summer, rode the first three days, which was over 175 miles.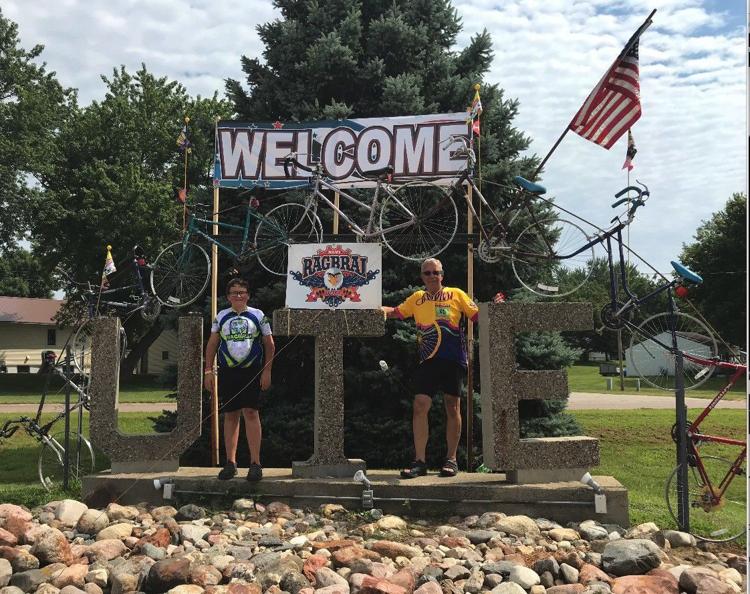 He would stop at the town's sign if he got ahead of Meirick. They liked to stop and see -- and eat -- things in the town. This year, they toured a wind farm. 
Dick and Parker usually started out at 6:30 a.m. and reached the next overnight destination between 3 to 5 p.m.
"RAGBRAI is a lot of fun," Meirick said. "When you are in a car you miss a lot, so it's a good way to see Iowa."