For many of us, the word "happy" always goes before the word "thanksgiving" at this time of year. We often say those words together as we ente…
Doctor Haganman has given close to 30 years to this community. He has been willing to go above and beyond for the care of his patients. Regard…
Mitchell County Regional Health Center is not committed to providing the County with "access to safe and trusted care."
This Veteran's Day brings to mind the monument at the Osage cemetery honoring the veterans of all wars. The monument was found to be in need o…
Dr. Mark Haganman, an award-winning and beloved doctor at Mitchell County Regional Health Center is no longer there.
Mitchell County Voters have chosen the 5 individuals they want to represent them as Board of Supervisors. I want to thank everyone for your su…
Halloween is past and we are fast approaching another important day in the month of November. Us old folks, long in the tooth, remember it as …
To those overly zealous Americans who insist on showing their patriotism by attaching the American flag to the beds of their pickups, please G…
Kids, do you have a favorite animal? Just arrived at the library, we have the complete set of "Amazing Animals" for you! Each of the 76 books …
As many of you know, we have a Salvation Army Extension Unit in Osage year round providing temporary, emergency assistance to those in need in…
Mitchell County is unique compared to many other counties throughout the state. Services, health care, and quality of life do not come natural…
We have had a lot of talk about windmills, roads, broadband internet, and TIF in general. Let's agree these are all important topics the super…
I imagine that I am like most of you and I cannot wait for Nov. 4, so that the elections, and all these political mailings come to an end. I'v…
The election for county supervisor is about choice and change. This year 12 candidates are vying for 5 seats. Incredible opportunity for NEW i…
Ten years ago, if you'd asked me where I saw myself in 10 years, I would have probably said, "Anywhere but here." But here I am, and here I wi…
To ensure as many election-related letters to the editor are published prior to voters heading to the polls on Nov. 3, please submit letters b…
Small businesses are the lifeblood of eastern Iowa communities and economies.
"One thing have I asked of the Lord, that will I seek after: that I may dwell in the house of the Lord all the days of my life." [Psalm 27:4]
I would like to take this opportunity to share my experiences with Rep. Jane Bloomindale while I was serving as the president of the Iowa Fire…
For many years, politicians at the Iowa Capitol seemed to spend more time bickering and arguing than actually accomplishing anything for the p…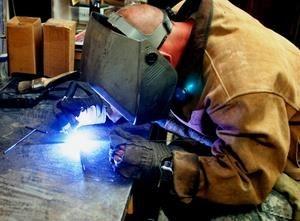 J & J Machining, Welding & Fabricating
Phase Two of the Housing Incentives gets much discussion with some of it negative. 
The hot, crazy summer is almost over. Embark on a tasty culinary adventure this fall with fresh techniques, recipes, and flavors. Are you look…
"Mitchell County is wisely utilizing the wind farm TIFs in part on affordable housing projects."
Proverbs 16:9 says, "We can make our plans, but the LORD determines our steps." (New Living Translation) The truth is, because we are human, o…
Iowa Gov. Kim Reynolds' aversion to following the science on masks is puzzling.
This past week I received an e-mail from iowacounties.org, an arm of the Iowa State Association of Counties, supervisors affiliates. Beginning…
In July, the Mitchell County Board of Supervisors passed a massive Urban Renewal update that included 56 new turbines from the Turtle Creek Wi…