Jesus often stayed at the home of three siblings, Mary, Martha and Lazarus, in Bethany when He would visit Jerusalem.
I am a retired teacher. My daughter started teaching last year, and consequently had to teach both in class and online. She much preferred the…
"I am the vine, you are the branches; he who abides in Me and I in him, he bears much fruit, for apart from Me you can do nothing."
If Iowans desire to continue the 5 cent bottle/can redemption, the law needs to be workable and the law needs to be fair. All parties need to …
For we are co-workers in God's service; you are God's field, God's building.
I am writing this on the eve of the Inauguration, so by the time it is published, a new leadership will be at the White House.
The IHSAA board decided to keep the state wrestling championships as scheduled. It also added a new classification, Class 5A, for the upcoming…
It was a proud day as I was sworn into my second four-year term as the Senator of District 26 in the great state of Iowa! Having my family at …
Even though COVID vaccine is becoming available, there is still risk of exposing others.
I don't know about you but I am ready to move on from the political quagmire in which our nation has found itself in recent months. Rarely, if…
Many of us find ourselves a bit lost this year, especially right now with Christmas and the New Year behind us.
An open letter to the voters of Mitchell County:
I along with 1000's of Dr. Haganman's patients would like to understand how the Board of Trustees and CEO Shelly Russell could terminate our d…
When I grew up on a farm in Mitchell County, I took for granted the delicious clean water that came from our well. A lot has changed in the 70…
He's dying, you know. He's 59. Pretty young, really. My brother is dying and now he doesn't have his doctor. He doesn't have Dr. Haganman.
Local businesses are the cornerstone of our community, and are the definition of loyal. They are the ones we turn to when we need things spons…
"Joy to the world, the Lord is come! Let earth receive her King!"
Dr. Haganman has been a huge part of this community for as long as I can remember.
Ever since I learned of Dr. Haganman's dismissal, I have been searching for the proper words to say. He has been my doctor since the retiremen…
To the Mitchell County Regional Health Center Board,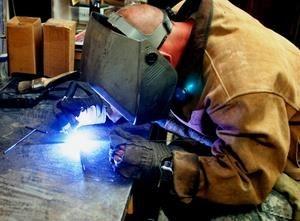 J & J Machining, Welding & Fabricating
For many of us, the word "happy" always goes before the word "thanksgiving" at this time of year. We often say those words together as we ente…
Doctor Haganman has given close to 30 years to this community. He has been willing to go above and beyond for the care of his patients. Regard…
Mitchell County Regional Health Center is not committed to providing the County with "access to safe and trusted care."
This Veteran's Day brings to mind the monument at the Osage cemetery honoring the veterans of all wars. The monument was found to be in need o…
Dr. Mark Haganman, an award-winning and beloved doctor at Mitchell County Regional Health Center is no longer there.
Mitchell County Voters have chosen the 5 individuals they want to represent them as Board of Supervisors. I want to thank everyone for your su…
Halloween is past and we are fast approaching another important day in the month of November. Us old folks, long in the tooth, remember it as …