One former candidate for Mitchell County Supervisor has attempted to use population decline as an issue here in Mitchell County. He has gone b…
My name is Dave Stauffer and I'm running for District 1 Mitchell County supervisor. I have lived, worked and raised a family in Mitchell Count…
This is not the ending to my high school journey that I thought I would have had, and I'm sure every other senior is feeling the same way. Thr…
Betty McCarthy shows her support for Jim Wherry. 
The anchor has long been the symbol for Christian hope. That image comes from Hebrews 6:18-20: "…we who have fled for refuge…have strong encou…
Jim Wherry announces he's running to be on the Mitchell County Supervisor's Board. 
Mitchell County Economic Development Director, Tony Stonecypher, stated at last Tuesday's Board of Supervisors Meeting. "The system (Construct…
"When will this be over?" That's the question I hear from my kids on a regular basis as they are eager to get back to normal life. Honestly, I…
Several days ago, I saw a headline: "The World is Changing, and We Must Change Too." Since God created the earth, as is recorded in Genesis, t…
With confirmed cases of COVID-19 now in Mitchell County, there's no denying the virus is on our doorstep. Projections from MercyOne estimate 1…
Due to the concerns and recommendations from the state and federal governments concerning the COVID-19 virus, the Osage Public Library buildin…
COVID-19 has the potential of affecting every human being on the planet. Think of it. Overnight there exists a topic of concern that relates t…
I want to extend my congratulations to the various OCHS athletic teams and coaches on the very successful seasons that you've had. The Osage c…
"May we live in interesting times" is an old Chinese curse. Yes, we are living in very interesting times.
"All shall be well, and all shall be well, and all manner of things shall be well." Julian of Norwich, who faced the bubonic plague of 1348-1350.
Q: What is Congress doing to address the public health and economic emergency?
March 2 was the anniversary of Dr. Seuss' 115th birthday. Dr. Seuss gave so much to children. For decades, children have learned from and love…
Over the course of the past week, I've been wondering about what to write about. I had a few good ideas, but lately, it seems only one topic i…
When I was young, I was limber. I was also – yielding – not in the usual earthly way we women talk, as if I would say "Yes" to any request no …
The 2018 Farm Bill established a priority to help farmers protect the nation's waters and mandated that 10% of all Farm Bill funds would be us…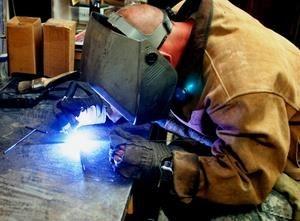 J & J Machining, Welding & Fabricating
Books are still our main line of business, but today the Osage Library offers so much more. We lend music CDs, numerous art prints, magazines,…
"TIF is a great tool for Mitchell County, it allows projects to happen without raising taxes." -Mitchell County resident
I attended the Concord College and Osage High School Band Concert on Feb.6 at the Cedar River Complex in Osage. What a poor showing of support…
This is the fourth in a series of letters from the Mitchell County Substance Abuse Coalition to Mitchell County newspapers, counting down the …
Recently, a federal court confirmed what we all knew to be true – the EPA abused its power in handing out Renewable Fuel Standard exemptions t…
Do you judge a book by its cover? Are you worried that February will be boring? Well, fret no more! Take a look at our "These Books 'Blue' Us …
As educational leaders in the NIACC region, we know firsthand the positive economic impact North Iowa Area Community College has in our commun…