"Mitchell County is wisely utilizing the wind farm TIFs in part on affordable housing projects."
Proverbs 16:9 says, "We can make our plans, but the LORD determines our steps." (New Living Translation) The truth is, because we are human, o…
Iowa Gov. Kim Reynolds' aversion to following the science on masks is puzzling.
This past week I received an e-mail from iowacounties.org, an arm of the Iowa State Association of Counties, supervisors affiliates. Beginning…
In July, the Mitchell County Board of Supervisors passed a massive Urban Renewal update that included 56 new turbines from the Turtle Creek Wi…
Everyone realizes without too much trouble that we have lots of evil in the world. We see evidence of this in the news every day. God hates ev…
I am working on a research project and paper to remember yesterday's high school sports heroes from Osage and the other schools in North Iowa …
Access to high-quality, affordable childcare is a game-changer for working families, allowing for greater professional opportunity for parents…
As your Mitchell County Sheriff, I work with victims of crime each and every day. Oftentimes members of law enforcement make connections with …
Until recently, Mitchell County seemed nearly insusceptible to COVID-19. Just a handful of cases for weeks on end. Most surrounding counties w…
In communities across Iowa, we've seen numerous instances of out-of-state companies buying up mobile home parks, jacking up the rent, imposing…
Music is one of God's greatest gifts to us! During this pandemic, we have felt the loss of singing! Many churches restrict singing in worship.…
The Osage Community Schools has worked collaboratively over the last six weeks with our Return To Learn Committee, composed of over 40 staff, …
Food, family and fireworks are what most families plan for the holiday weekend but a few of the Foster Grandmas took time to participate in th…
If you know me, you know I love to garden. If you've driven by my house you've probably seen my six, 4x8 raised garden beds that I enjoy worki…
2020 hasn't been the best year. Well, it's really not been a good year. Let's be honest … it's been a pretty terrible year. Businesses across …
The legislative session has adjourned for the year, with June 14 being the final day of the 88th General Assembly. Before we paused the sessio…
Q: What is the Great American Outdoors Act?
Several days ago, we celebrated our dads on Father's Day. Those of you who still have your fathers with you are truly blessed. I have been wit…
A Grinnell resident says he really enjoyed Bike Ride Around Mitchell County (BRAM).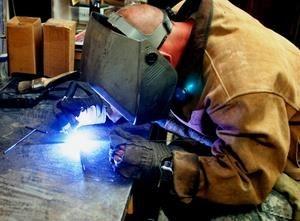 J & J Machining, Welding & Fabricating
While the tragic death of George Floyd and its aftermath may seem far removed from rural Iowa, the roots from which such evil stem are actuall…
One former candidate for Mitchell County Supervisor has attempted to use population decline as an issue here in Mitchell County. He has gone b…
My name is Dave Stauffer and I'm running for District 1 Mitchell County supervisor. I have lived, worked and raised a family in Mitchell Count…
This is not the ending to my high school journey that I thought I would have had, and I'm sure every other senior is feeling the same way. Thr…
Betty McCarthy shows her support for Jim Wherry. 
The anchor has long been the symbol for Christian hope. That image comes from Hebrews 6:18-20: "…we who have fled for refuge…have strong encou…
Jim Wherry announces he's running to be on the Mitchell County Supervisor's Board.