Jesus says in John 15:9 -- "As the Father loves me, so I also love you. Remain in my love. If you keep my commandments, you will remain in my …
In the April 28, 2021 issue of the Globe Gazette, Senator Ernst claimed she would "stand up for Iowa in war against meat", claiming to fight t…
We hope and pray that the pandemic, at least the most serious part of it, is coming to an end. We pray that the vaccines will be as successful…
Earth Day presents an important opportunity to recognize how our communities can build a sustainable future.
You may think this is a strange topic for Holy Week. You see, simply acknowledging that Jesus is God is not enough. We must allow him to chang…
Most utility providers were forced to purchase natural gas at much higher prices recently because equipment froze in the South during the pola…
This question has been on my mind ever since I entered ordained ministry. It seems to me Holy Week has been losing ground in our societal worl…
Certain Biblical principles, normally taken for granted, are found to be profoundly relevant in extraordinary times. This has been the case du…
Interesting article in the Globe Gazette. The Mason City School District may have to raise property taxes from $14.27 to $16.99 or a 19% incre…
When I first learned of Mark Haganman's summary dismissal from the staff of the Mitchell County Regional Health Center-Hospital, my first reac…
What a disappointment some of the newly elected Board of Supervisors have been in some important decision-making.
Jesus often stayed at the home of three siblings, Mary, Martha and Lazarus, in Bethany when He would visit Jerusalem.
I am a retired teacher. My daughter started teaching last year, and consequently had to teach both in class and online. She much preferred the…
"I am the vine, you are the branches; he who abides in Me and I in him, he bears much fruit, for apart from Me you can do nothing."
If Iowans desire to continue the 5 cent bottle/can redemption, the law needs to be workable and the law needs to be fair. All parties need to …
For we are co-workers in God's service; you are God's field, God's building.
I am writing this on the eve of the Inauguration, so by the time it is published, a new leadership will be at the White House.
The IHSAA board decided to keep the state wrestling championships as scheduled. It also added a new classification, Class 5A, for the upcoming…
It was a proud day as I was sworn into my second four-year term as the Senator of District 26 in the great state of Iowa! Having my family at …
Even though COVID vaccine is becoming available, there is still risk of exposing others.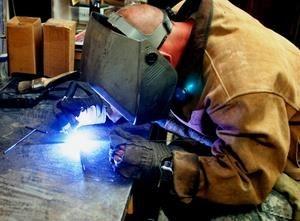 J & J Machining, Welding & Fabricating
I don't know about you but I am ready to move on from the political quagmire in which our nation has found itself in recent months. Rarely, if…
Many of us find ourselves a bit lost this year, especially right now with Christmas and the New Year behind us.
An open letter to the voters of Mitchell County:
I along with 1000's of Dr. Haganman's patients would like to understand how the Board of Trustees and CEO Shelly Russell could terminate our d…
When I grew up on a farm in Mitchell County, I took for granted the delicious clean water that came from our well. A lot has changed in the 70…
He's dying, you know. He's 59. Pretty young, really. My brother is dying and now he doesn't have his doctor. He doesn't have Dr. Haganman.
Local businesses are the cornerstone of our community, and are the definition of loyal. They are the ones we turn to when we need things spons…