Happy New Year! It's time to make a New Year's resolution. How about "Read a book" – or better yet; how about "Read a new book"?
I remember reading a parable once called "The Parable of the Life Saving Station."
As the Salvation Army's Service Extension Unit representative in Mitchell County, I wish to thank the hundreds of friends and supporters who h…
I voted for five county supervisors and understand why the majority did.
On Nov. 11, 2019, the spring standardized test scores were rolled out to school districts. Over the past month, administrators and teachers ha…
As part of Mitchell County's Substance Abuse Coalition, I'd like to talk about the use of marijuana, not by adults, but by teens.
What does it mean for Iowa high school graduates to be future ready?
The Iowa Soybean Association (ISA) is investing effort in an applied evaluation technique called "paired micro-watershed studies" to gather da…
Historically across the state of Iowa, students with disabilities have not been making acceptable achievement gains. In fact, in a span of 12 …
The Gospel reading for Thursday morning's Mass was Matthew 7:21,24-27. The beginning has Jesus telling his disciples; "Not everyone who says t…
Hard to believe that we have just recently entered into another new year. At our New Year's Day Mass, as we neared the end of our celebration …
Visiting in-laws recently, we took in their small-town holiday Christmas warm-up. Main Street was jammed with food samplers, homemade gifts, h…
Many who would read an article about opioids or heroin may not read with the understanding on how these drugs impact their communities, certai…
Recently, I was at a popular Mason City coffee shop. At the tray basket return was a little marker, "Place your trays here. Make your mother proud."
This will begin a series of letters from the Mitchell County Substance Abuse Coalition that will countdown the cost of substance abuse for the…
Thursday is the big day — Turkey Day.
In this season of Thanksgiving, we make a national holiday out of saying "thanks" (which I would hope is a year-round practice). When I think …
We've got a lot of activities planned this year to make our holiday season one to remember! Right now, when you shop with participating member…
Holiday gifts giving has come early for Mitchell County Conservation Board.
Attention Vietnam Navy Veterans, Blue Water Navy Veterans or Widows of these veterans.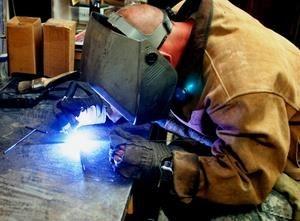 J & J Machining, Welding & Fabricating
On October 8, 2019, the Mitchell County Board of Supervisors did something for their community that deserves our collective praise—they invest…
Have you ever noticed how hard it is to slow down and stop?  Whether it's work in the office or at home, if you're anything like me, we often …
This week we celebrate American Education Week
November is a time where we show gratitude for the many blessings we all have. It can be a time where we slow down and get a breath in before …
Chronic anxiety or generalized anxiety disorder (GAD) is becoming one of our society's most common personal problems. Clinical research has sh…
Fall brings beautiful filled with pumpkins, crisp air and colorful leaves, but fall also brings the flu.
I'm certain I have covered this topic at some point this past year. Probably one or two times.