Jessica Baldus, owner and operator of two restaurants and a bakery in Osage, has been named one of 40 Women to Watch in the hospitality industry by the Iowa Restaurant Association.
Baldus is the founder of Unc's Cheesecakes Inc., which has evolved into a managing partnership between Taste, Piggyback and the Bakery.
All three establishments are located under one roof in downtown Osage but operate separately.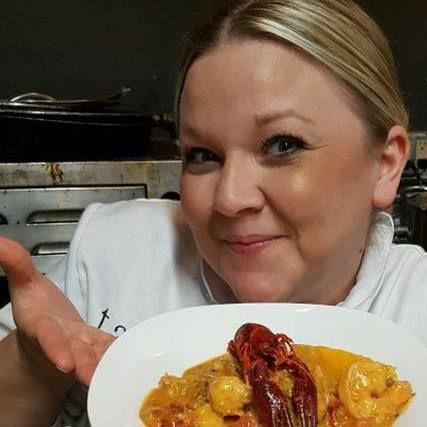 Baldus and the other honorees hail from nearly every segment and function in the hospitality industry, from purveyors and entrepreneurs, to chefs and business development professionals, according to a press release from the Iowa Restaurant Association.
More than 100 nominations were submitted from throughout the state. All showcased women in Iowa's hospitality industry who are blazing new trails, leading by example, and impressing their peers, customers and managers daily, the press release stated.
"I felt very honored just to have someone nominate me," Baldus told the Press News.
She said she felt even more honored to actually be named among the 40 honorees.
Baldus doesn't know who nominated her, but she hopes the name will be revealed after the awards presentation next month.
Each one of the 2020 honorees "not only exemplifies leadership but has exhibited exceptional grace and resilience this year," said Jessica Dunker, president and CEO of the Iowa Restaurant Association.
"Although women have been disproportionately affected by COVID-19, they are still building meaningful careers in every segment of the restaurant industry," she stated. "58% of foodservice supervisors and 49% of foodservice managers are women, far above the averages in nearly every other industry."
After dine-in restaurants were closed by the state in March due to the pandemic, Baldus began prepping meals and advertising them online.
People could order the meals and get them through no-contact pickup at a scheduled time.
Piggyback Smoke Shack reopened for indoor dining on June 2. Baldus added patio seating behind the building for those who felt safer with that option.
Baldus launched online markets for Taste and Piggyback in August, allowing patrons to order meal packages to feed the whole family.
"It is filling a niche that we didn't really know existing in our community," she said.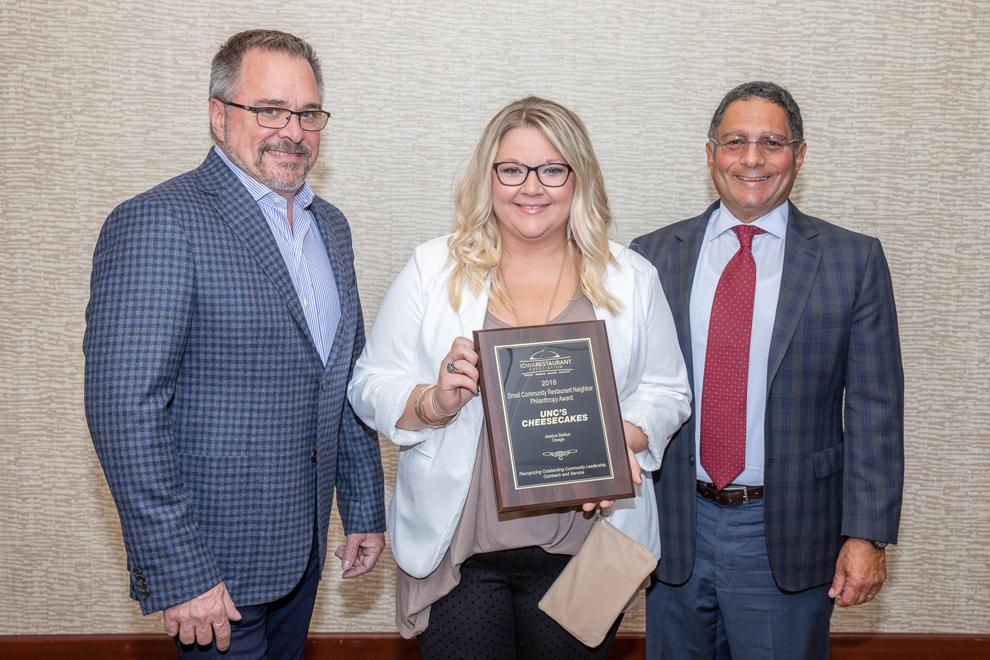 In-person dining for lunch resumed at Taste on Oct. 1. Baldus also added Grab and Go sandwiches and wraps customers could choose from the cooler.
"It's just been overwhelming how well people have responded to that option," Baldus said, noting it's been even more popular than the dining in.
Baldus and the other 40 Women to Watch honorees will be featured in Food and Beverage Iowa Business Quarterly. In addition, a synopsis of each woman's industry story will be launched on the Iowa Restaurant Association website.
The honorees will be recognized in person in on Nov. 16, 2020 at the Iowa Events Center (Community Choice Convention Center) during the Iowa Restaurant Association's annual Celebrating Excellence Awards Ceremony.