We may believe that expressing thanks comes naturally, so we make little effort to learn more about it. We can learn more about Thanksgiving and how to express it through the following stories.
Gratitude for friends
"I have been challenged by depression for 25 years, and Linda and Al Winters have always been there for me, to listen and understand me, and to assure me that things will be OK, and will all work out somehow," said Sandi Kolthoff.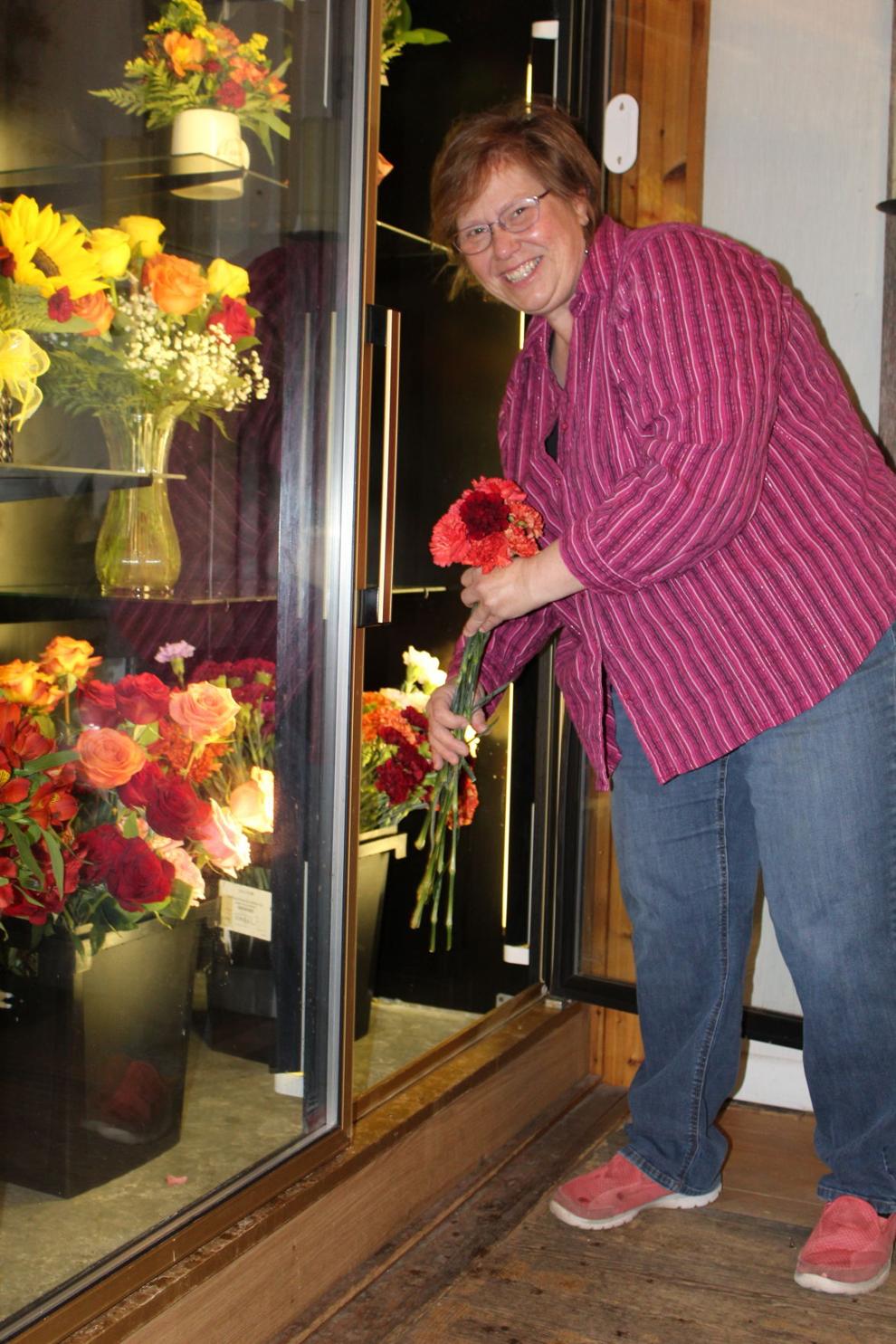 Kolthoff met Linda Winters several years ago when they both worked for a Mason City florist. Linda and Al moved to Osage and opened Osage Floral and Gift, and Sandi later moved to Osage and is now employed part-time by them.
"They boost my confidence, and help me spiritually and mentally when I get depressed, and they express their appreciation for me," said Kolthoff. "They are always there to lend a helping hand when life's struggles are too demanding, and I can't find the answers on my own. I am blessed that I can be my imperfect self around them. I am grateful to have them in my life."
Gratitude for employees 
"We knew with everything going on with the pandemic we were not able to celebrate service anniversaries like we had in the past, so our management team came up with a new way to recognize and appreciate long-term employees," said Mike Wells, who is the vice president of operations at the R.R. Donnelley plant in Osage.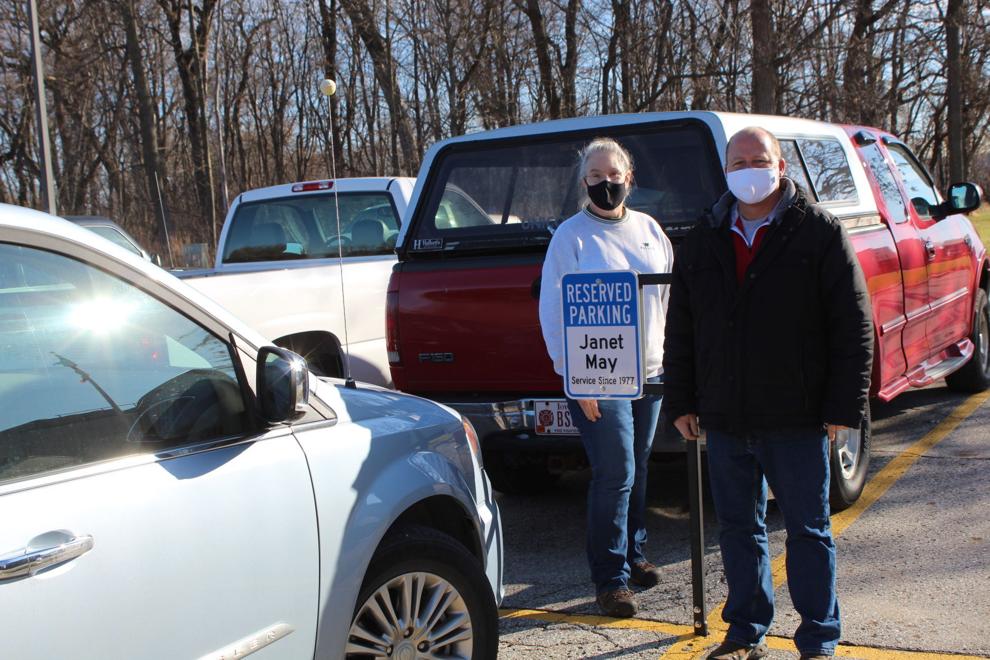 One of the members of Wells' management team had visited a business that gave long-term employees a reserved parking spot. The team has approved and implemented that practice at the Osage plant.
Forty-year employees now have their own private parking space with their name posted by it. When those employees retire they will be given their parking lot sign.
"I like knowing I have same space every day, which is close to the door," said pre-press specialist Janet May, who says the spot is exclusively hers and that people from other shifts can't park there.
"We don't do a lot like in the old days, so it is nice we can do something for those who have put in their time, and earned their space," said Wells.
During difficult times
Sonne Nielsen grew up in Osage, and now lives near Floyd with her husband, Pat Doyle. She attends Prairie Lakes Church in Osage, where she is a keyboard player on a worship team.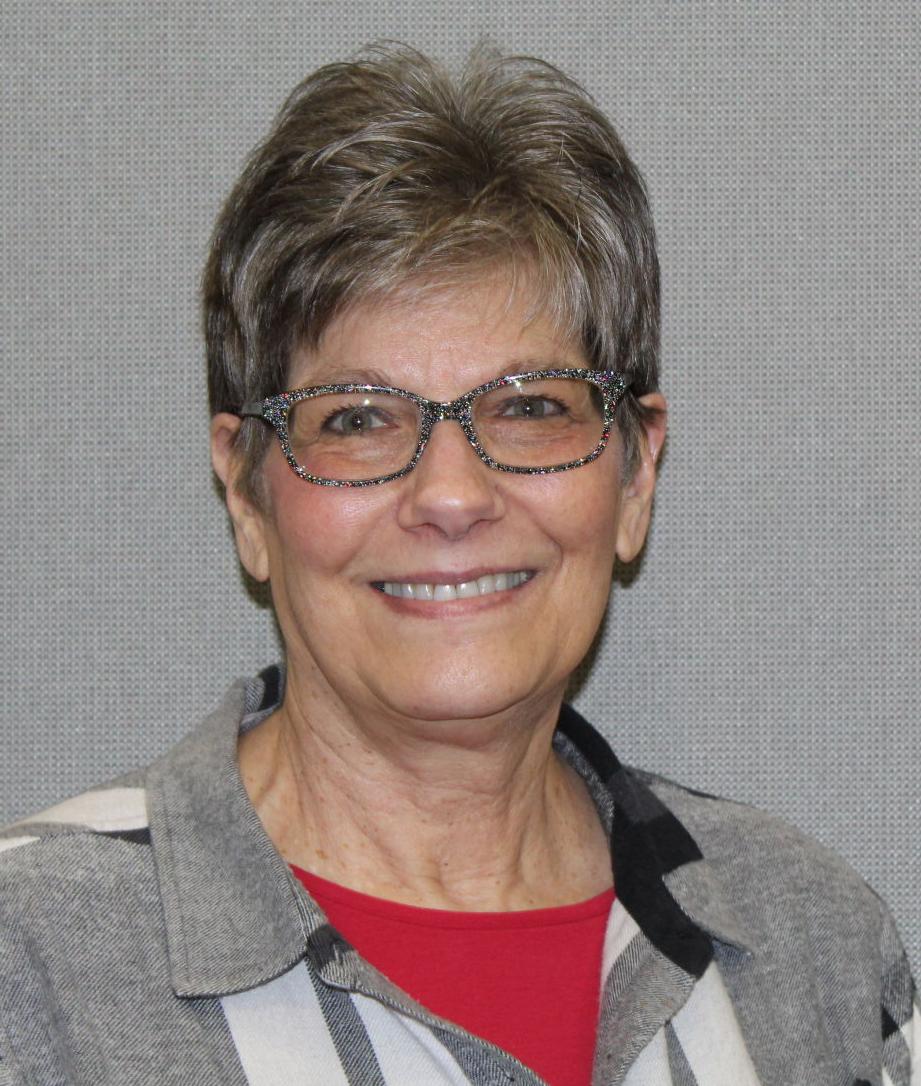 On July 25, Nielsen fell four feet from a stage onto a cement floor while taping worship videos at the Prairie Lakes Campus in Cedar Falls. She was taken to a hospital where doctors found she had a fractured pelvis and shattered wrist. After having metal screws put in her wrist and having recovered from her fractures, she expounds on the blessings that came through her painful ordeal.
"From the time I fell until this very day, I have been very aware of the effective prayers on my behalf, and basically how God protected me," Nielsen said. "The reason I say that is, I could have been injured much worse. I experienced so much peace through this, and I attribute that to prayers of fellow Christians. I am so grateful God works through His people. Today my pelvis is completely healed, and my wrist is 80 percent healed."
Expressing gratitude
"I just listen to people, and see what they need," said Diane Roalfs, who others have credited as being a person who knows how to express kindness and care to her fellow man.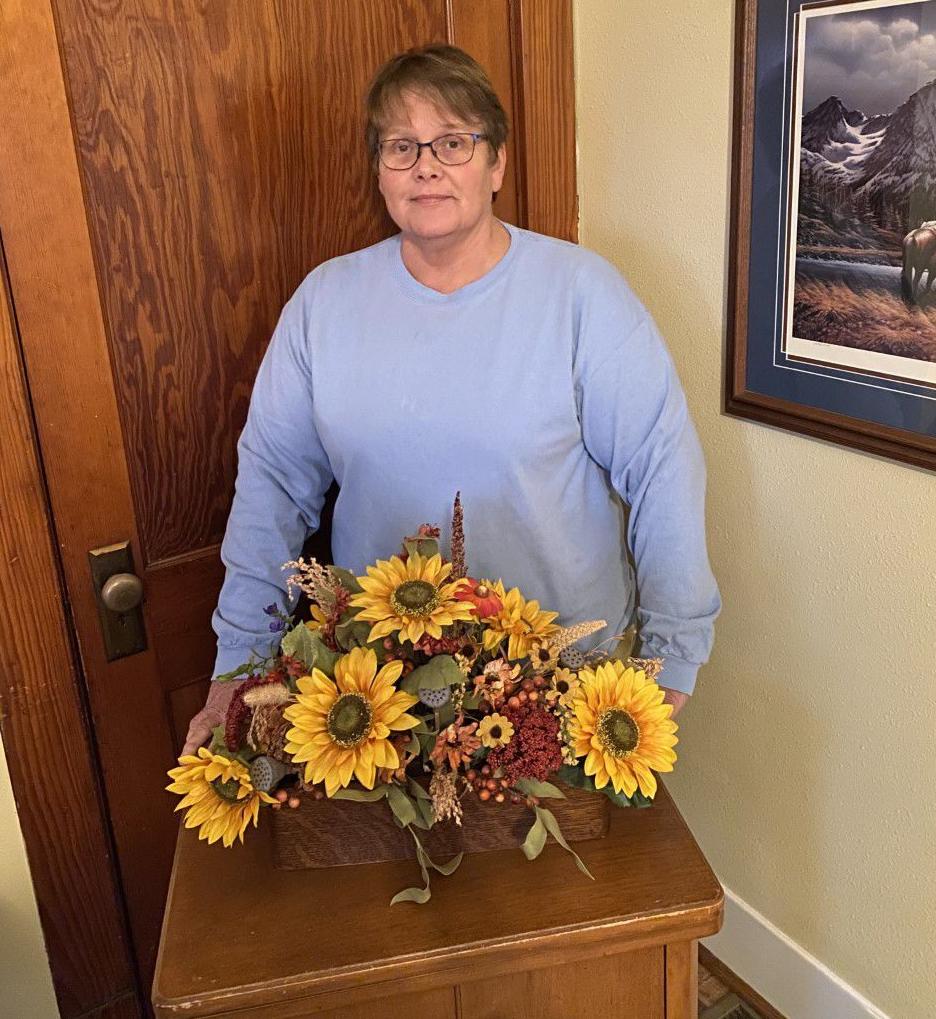 "If I hear someone is lonely or down, I take them a meal or send a card. If they are celebrating I like to do this, too. I like to encourage and build people up, like Jesus has done for me," said Roalfs, who was humbled because someone recommended she be interviewed for this story. "Besides praying, I like to be there to meet other's needs. I just want to communicate something positive to people."
Thanksgiving advice
Nielsen best described thanksgiving: "For me, gratitude is an attitude. We have to choose to be grateful. When we lift our eyes in gratitude, our problems fade away."