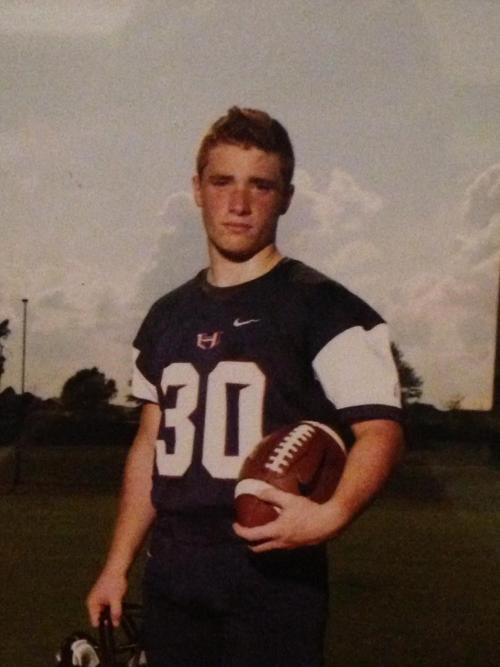 I moved to Osage last year at the end of March. Before that, I lived in West Branch for six months. And before that, I lived White House, Tennessee, where I spent my freshman and sophomore years of high school.
The difference in the high schools I've been is almost two completely different atmospheres, from big to small, from different to same.
These schools have had a huge impact on my life and the lessons I have learned from all of them. I have been to two middle schools and three high schools.
However, the high schools have been the most important to me because of the teachers and people I have been around over the last two years.
You have free articles remaining.
The way the school did things was different and the people I was around were somewhat different. White House Heritage's school system was a lot different than Osage and West Branch. First of all, it was bigger. The school was 5A and there were over 300 in my grade alone. White House Heritage did a block schedule, which is four classes a semester and after the first semester, we had the other four classes required or best for our future plans.
Personally, I believe that schedule is easier because it's a lot less stress on students. There were only four classes I needed to worry about instead of eight and football was considered a PE class. Also, the students who went out, got the credit for being in football.
The people at White House were a lot more accepting of new people because they were used to being around new people as not everyone knows who everyone is. The community is a lot bigger than Iowan communities and it makes the people in bigger schools open to other groups. It's different because it's hard for smaller communities to accept new people because they have been around the same people for most of their lives.
Smaller communities like West Branch and Osage were a huge change from what I was used to because the school requirements were different and how they teach is different. In Tennessee, it was more open to students with help on homework because the staff was bigger, but when I got to Iowa it was a little different in that aspect. The grading scales were a lot different. I had never heard of standards based grading before coming to Osage.
Coming to Osage from West Branch was not as big of a change as I was expecting because Osage was a lot more accepting of new people because, again, the community was a tad bigger than West Branch, but the school set up was about the same.
I am happy I've experienced both cultures. It's opened my mind to different ways of doing things.