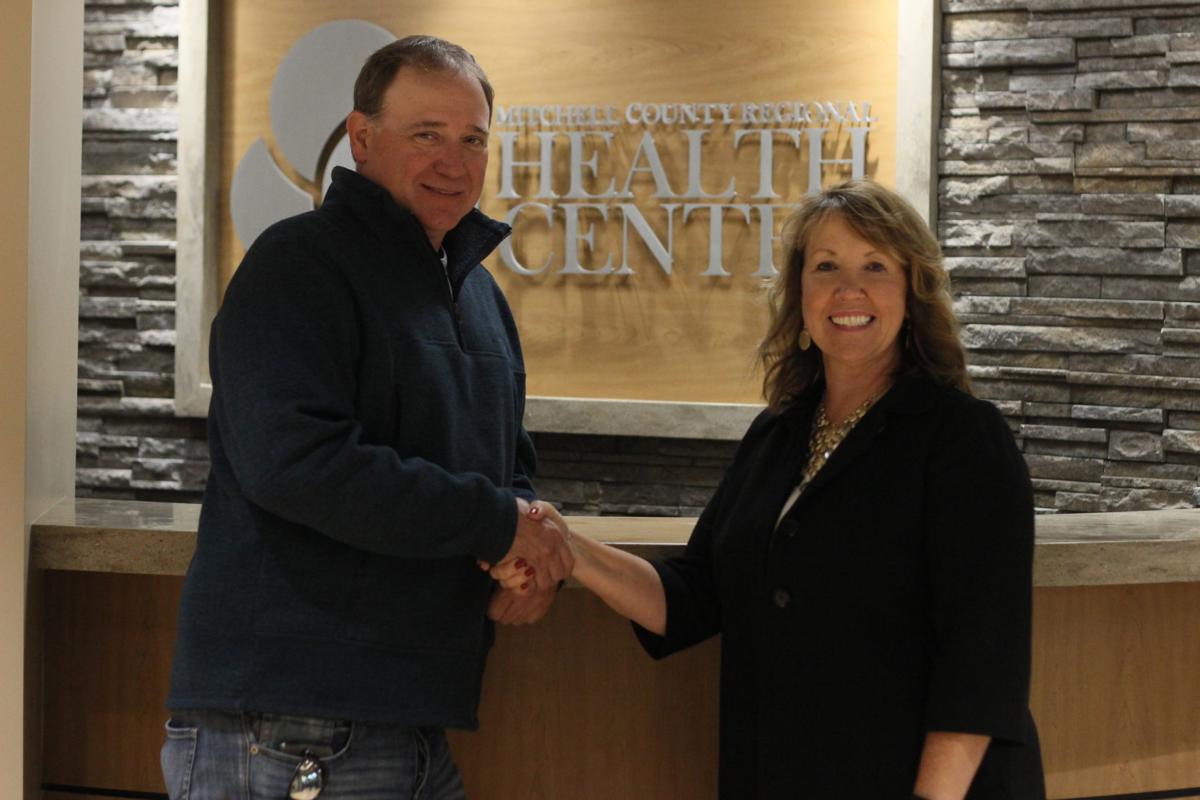 During 2019, Mitchell County Regional Health Center (MCRHC) received national recognition.
Most recently, Shelly Russell, MCRHC's CEO, was recognized as one of the top 70 critical access hospital CEO's to know. In addition, she also accepted an award for MCRHC achieving the status of top 20 in patient satisfaction.
"My priority with MCRHC is to follow its mission of improving the health of our communities," Russell said. "We have dedicated providers, who want to care for patients, and great support staff who put the patients first."
According to Becker's Healthcare, the chief executive officers chosen for the top 70 CEOs to know in 2019 were recognized for making strides in innovation, quality and patient safety. Additionally, the leaders on this list have overseen expansions and created strategic partnerships.
Russell, just as many other CEOs on the top 70 list, participates in a variety of local and state-level boards. Russell currently holds a seat on the Mitchell County Substance Abuse Council, Osage Rotary and is a member of the Iowa Hospital Association (IHA) Board of Directors and the IHA Advocacy and Representation Council. Russell also previously served in the Iowa Hospital Education and Research Foundation Board and the IHA Education Council.
You have free articles remaining.
On the heels of Russell's recognition, MCRHC also received the national award as one of the top 20 critical access hospitals patient satisfaction, from the National Rural Health Association.
According to the National Rural Health Association, the organization recognizes the Top 20 Critical Access Hospitals from a list of the Top 100 CAHs as determined by The Chartis Center for Rural Health.
Earlier in 2019, MCRHC was named one of the top 100 critical access hospitals across the country, identified by Becker's Healthcare, identified through core tracking metrics by the Chartis Center for Rural Health.
Those identified for the Top 20, have achieved success according to the Hospital Strength Index, which assesses performance across more than fifty indicators relevant to rural healthcare leaders making strategic and operational decisions.
The 20 overall winners and 40 best practice recipients (in the quality and patient satisfaction categories) have achieved success based on the Hospital Strength Index. The top 20 critical access hospitals in the country (in all categories) are honored annually on the final day of NRHA's Critical Access Hospital Conference.
Critical access hospitals are hospitals with 25 beds or less.
"The work that was done to achieve these awards is done as a team," Russell said, "Every person within MCRHC contributes to these achievements."