RICEVILLE | John Koschmeder, Riceville, said there are many challenges in growing feed-grade organic corn, but believes the higher marketing prices he receives is his reward for a labor-intensive corn operation.
Koschmeder, who lives and works on the farm where he was raised, started farming in 1996, after a career as a carpenter. He had placed all but 40 acres of his farmland in the CRP Conservation Program, which became eligible for growing organics. By 1998, Koschmeder had completed the organic requirements for the other 40 acres, becoming fully organic.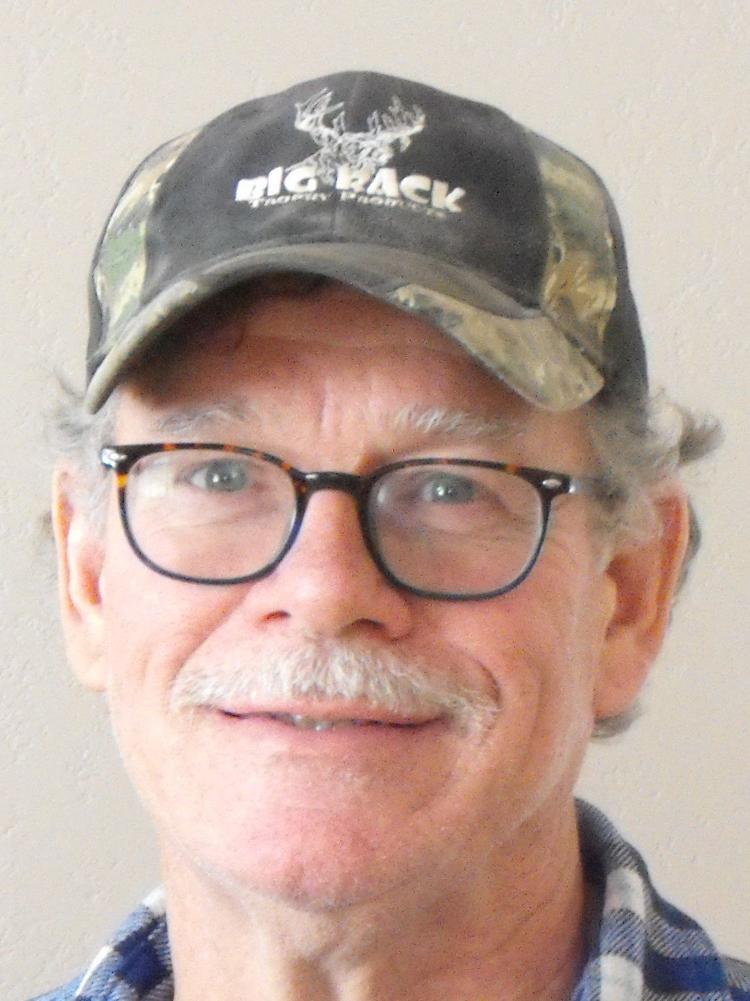 To prepare his seed beds in the spring, Koschmeder travels across his fields twice with a field cultivator before planting corn. Once corn begins to surface, he rotary hoes once or twice, then flame cultivates the young plants when they are only a few inches tall.
The flame cultivator, which uses about 10 gallons of LP gas per-acre, actually turns the young corn brown, but within days the plants are green and lush.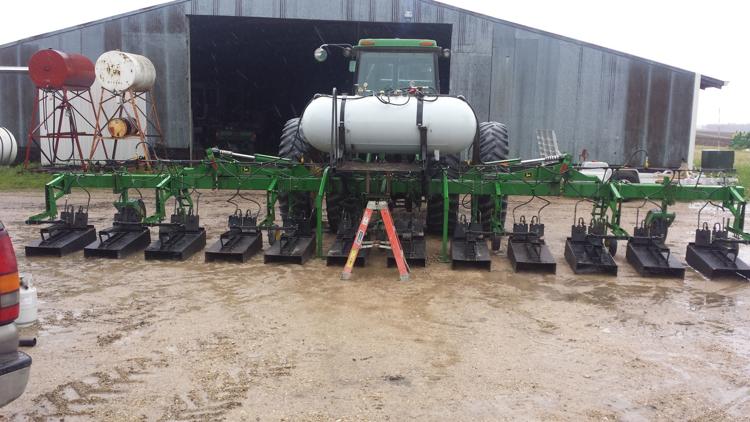 "I cultivate right away after flaming it," Koschmeder said. "I usually cultivate two or three times."
Organic farmers have accessibility to approved organic herbicides and insecticides, but Koschmeder said he seldom uses these herbicides except in small areas as needed. He said because some of the herbicides are expensive and extreme, precaution has to be used while applying them. Koschmeder said he only uses these products in isolated areas as needed.
He does use organic practices, such as adding lime, to retard weed growth.
"I put down high calcium lime," Koschmeder said. "When you get calcium and gypsum levels up, it helps to control fox tail, because fox tail doesn't like calcium."
Koschmeder also uses crop rotation and cover crops to control weeds.
"I plant corn then follow with soybeans, and then I sow oats the third year. After the oats are taken off, I sow a pea-oat mixture as a cover crop, which I mow-board plow in the fall when the vegetation is about 3- to 4-foot tall. I then work the ground with a field cultivator to level it out, so I can plant corn next spring," Koschmeder said. "If you are organic, you use a small grain or cover crops in your rotation which aren't as profitable. I use oats and cover crops to scavenge nutrients and for weed control. I also apply manure to my ground in the fall, by discing it into the ground."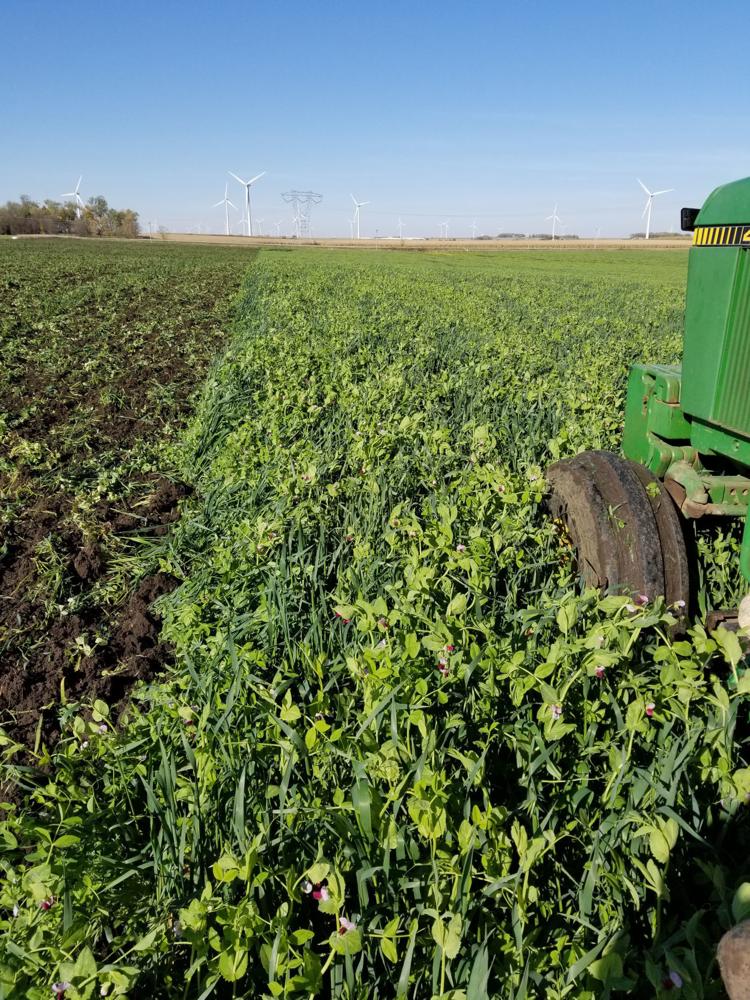 Koschmeder said organic farming is labor intensive and requires extra steps to produce organic corn. He said he must use organic seed corn, which he buys from a seed house in Albert Lea, Minnesota, and from a neighbor who sells organic seed.
Koschmeder's fields must have 30- to 45-foot grass boarders to avoid chemical drift and cross-pollination from neighboring fields. He said end rows in his fields become compacted, because he travels over his ground more times than conventional farmers.
Koschmeder said he must discover unique ways to control weeds and provide organic approved methods of fertilizing. When his corn gets taller, he goes out and pulls weeds, where there may be an isolated infestation.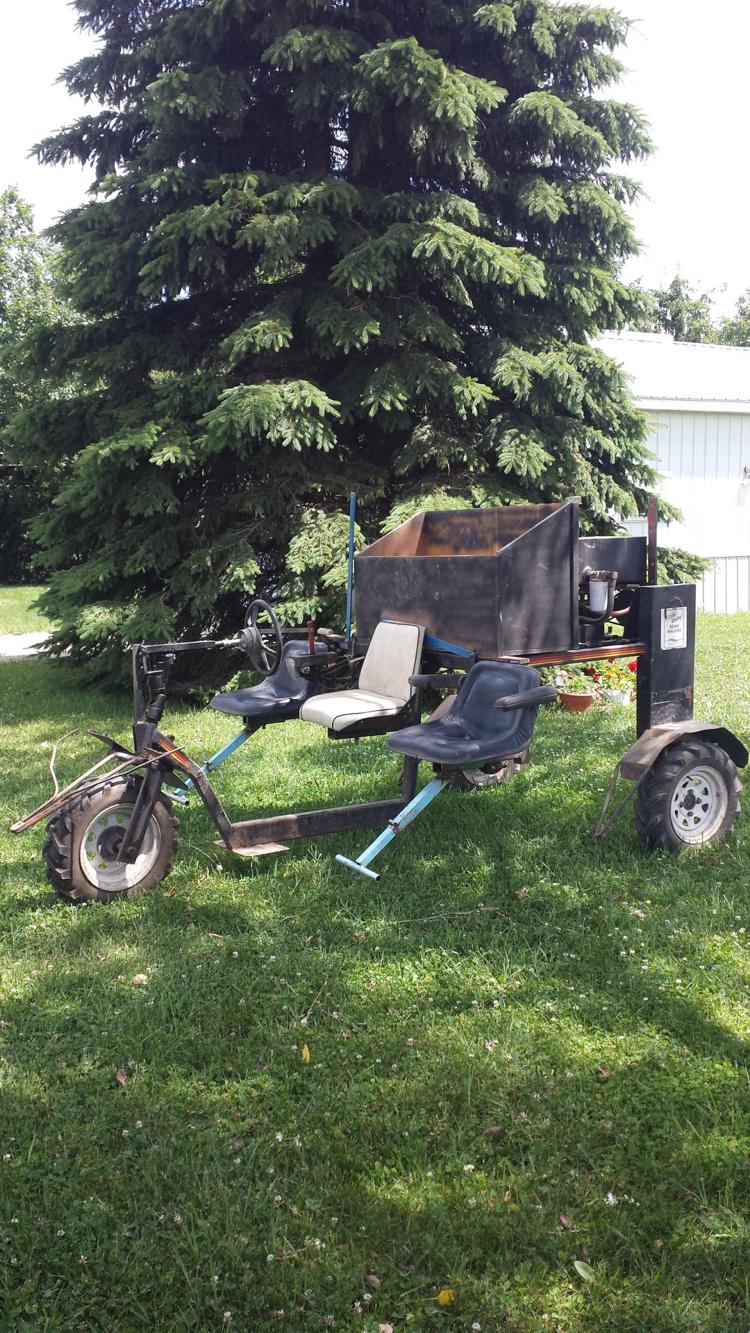 "Marketing organic corn is more difficult, than marketing conventional corn," Koschmeder said. "You sign a contract to sell your corn, but they may wait several months before they call to have it delivered."
Despite his intense labor, Koschmeder said he is still sold on his organic operation, where his corn averages 135 to 140 bushels per acre.